This article covers all the basics you need to know before you move to Da Nang:
Living Costs
Da Nang is considered as one of the most live-able cities in Vietnam, yet comparatively with other cities, it is surprisingly affordable. Even if you come from a place like Chiang Mai, where living costs are already low, you will be surprised how much more affordable Da Nang (or Vietnam in general) can be.
Your living costs will be mostly determined by the neighborhood and if you are willing to cook (most apartments have fully equipped kitchens).
If you stay in Anh Thuong area, which in considered as more touristy, you have to accept higher prices.
Costs for Apartments
From my experience, if you are traveling solo, expect prices for good apartments with kitchen bedroom and small living room to be between $300-$400. For couples, I could recommend to spend around $450-$600 for decent apartments.
For the start, I would recommend to walk around and checkout your neighborhood and visit apartments in person. Sometimes you can even negotiate prices with the owner. Check my apartment hunting article for more details.
Food spending
I can only use my personal spending habit as a reference to get a feeling of how much you would spend on feed in Da Nang
I stayed in Anh Thuong area which is more pricy
I had 2 meals a day (Intermittent fasting)
I ate out almost every meal (100-150k VND / per meal on average)
I didn't save money on snacks or alcohol
In general, I didn't really look at prices and ate what I want.
My total spending for a month was roughly €410 or $450. This includes everything from food, to coffee, to snacks and alcohol.
If you are OK with cooking your own meals (most apartments have a decent kitchen) and don't mind skipping on western food, you can easily live on $250-$300 a month.
Transportation
During my time in Da Nang, I walked most of the time because supermarkets, coffee places, restaurants and the beach were very close.
Only if I went to the other side of the river or went to Hoi An, I had to take a grab or a bus.
Similar to Thailand, GRAB is not very expensive and can be around 80k VND if you want to go to the other side of the river. Going to Hoi An is a bit more expensive and sets you back around 300k VND. For that reason, I would recommend to take a bus if you are on the budget. It only costs 20k VND.
Total Living Costs ~ $1000
For the whole month in Da Nang, I didn't spend more than $1000. This is slightly cheaper compared to Chiang Mai where my expenses hit $1200 easily.
Getting a SIM Card
In many Airports in Vietnam, you can buy a Tourist 3G SIM Card when you arrive. While the process is fast and painless, it turned out to be not the best choice.
As you can imagine, SIM cards that are sold at the airport don't offer the best value. We paid 240k VND for 5GB and 30 days from Vinaphone. After the 30 days, it turned out to be a pain in the butt to buy a new package with data.
Long story short, I spend 2h trying to figure out how to get mobile internet and bought a new SIM card from Viettel in the end for 250K (new SIM = 50k, 15 GB = 200k).
What should you do?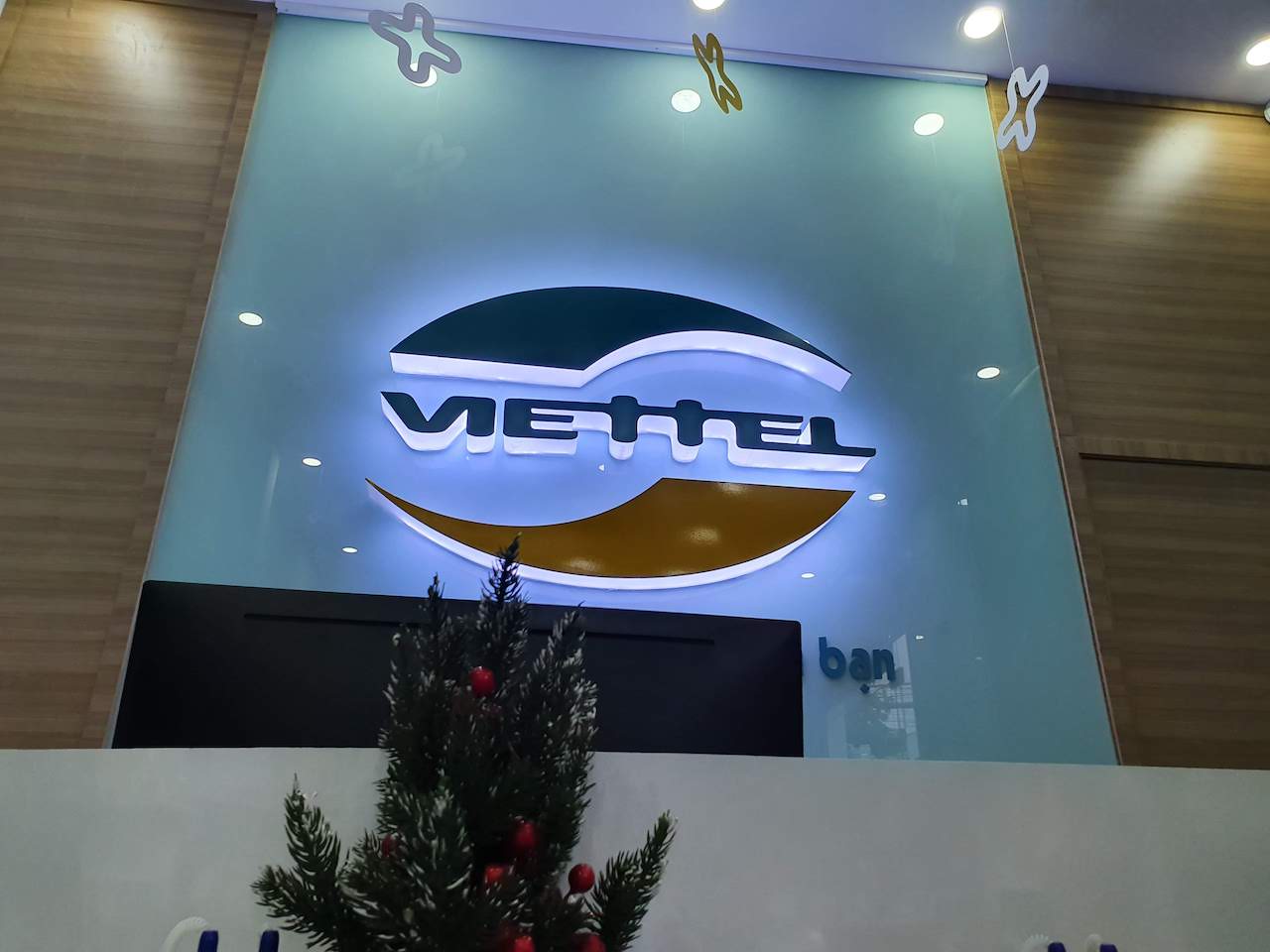 After this learning, here is what I would do. After arriving at Da Nang Airport, wait until you can go to an official shop later. Take a GRAB to your hotel and use the wifi to locate the closest Viettel (it is better than Vinaphone anyways). If you stay in Anh Thuong, here is the shop I went to:
The packages are much better and you can easily top-up Viettel and buy new packages.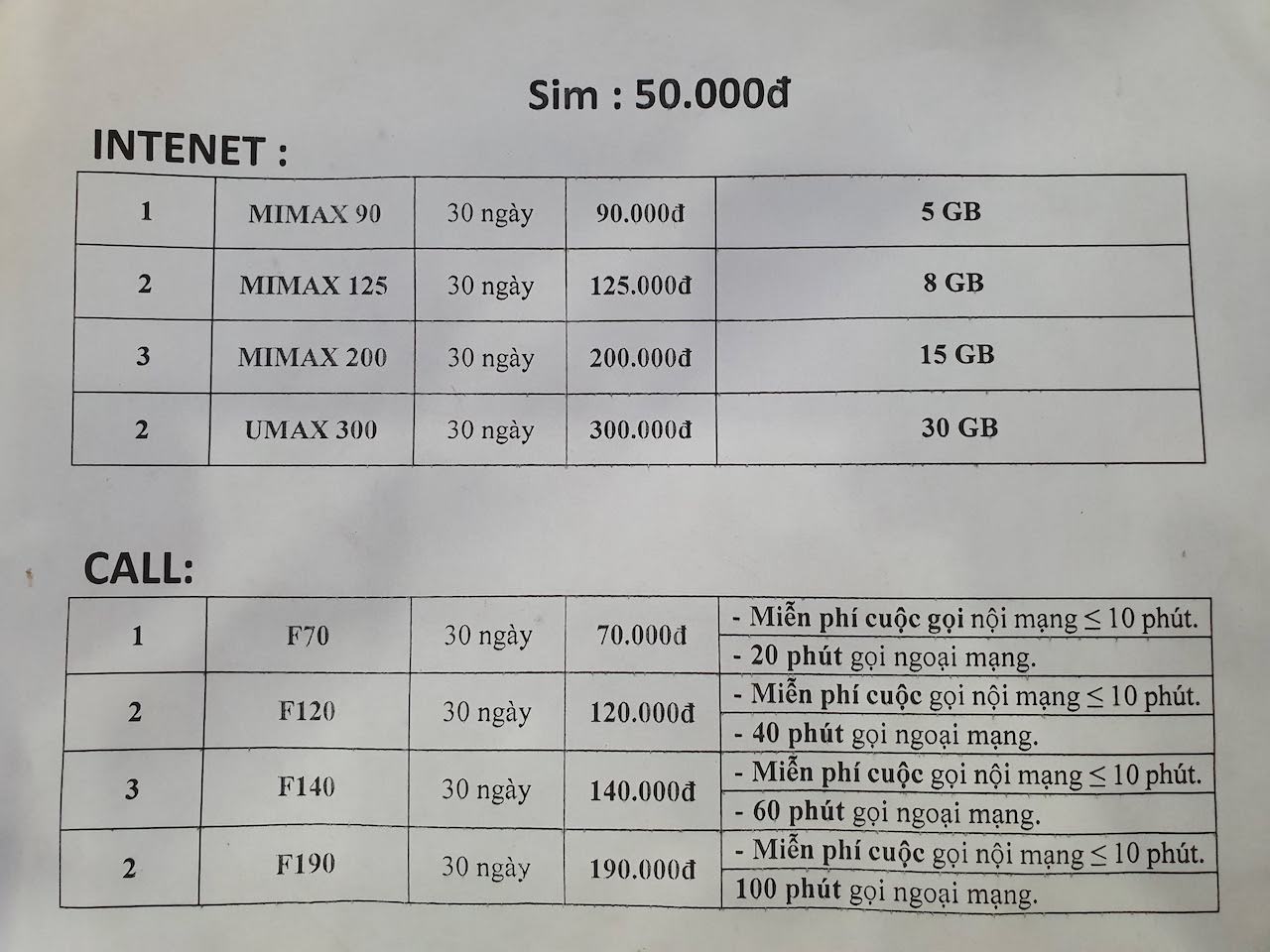 If you are in Da Nang (Vietnam) for less than 30 days, then you can also take the SIM from the airport because you don't need to bother about topping up anyways. However, the data packages are fairly small.
How to withdraw Money
The problem with most Vietnamese ATMs are that you can only withdraw 2-3 million VND at a time. On top of that, you have to pay banking fees every time.
At the time of writing this article, I found one ATM that allowed me to withdraw more than 10 Million VND with no banking fees! It's called VPBank.
My first time, I withdrew 2 times 8 Million VND without any fees (16 Million VND). I tried the same in Hanoi and withdrew 15 Million VND and 10 Million right after without any fees. This is 25 Million VND in just 3 minutes!
I can't really say what the actual limit is, but if you need to withdraw a big chunk of money at once, VPbank is the way to go.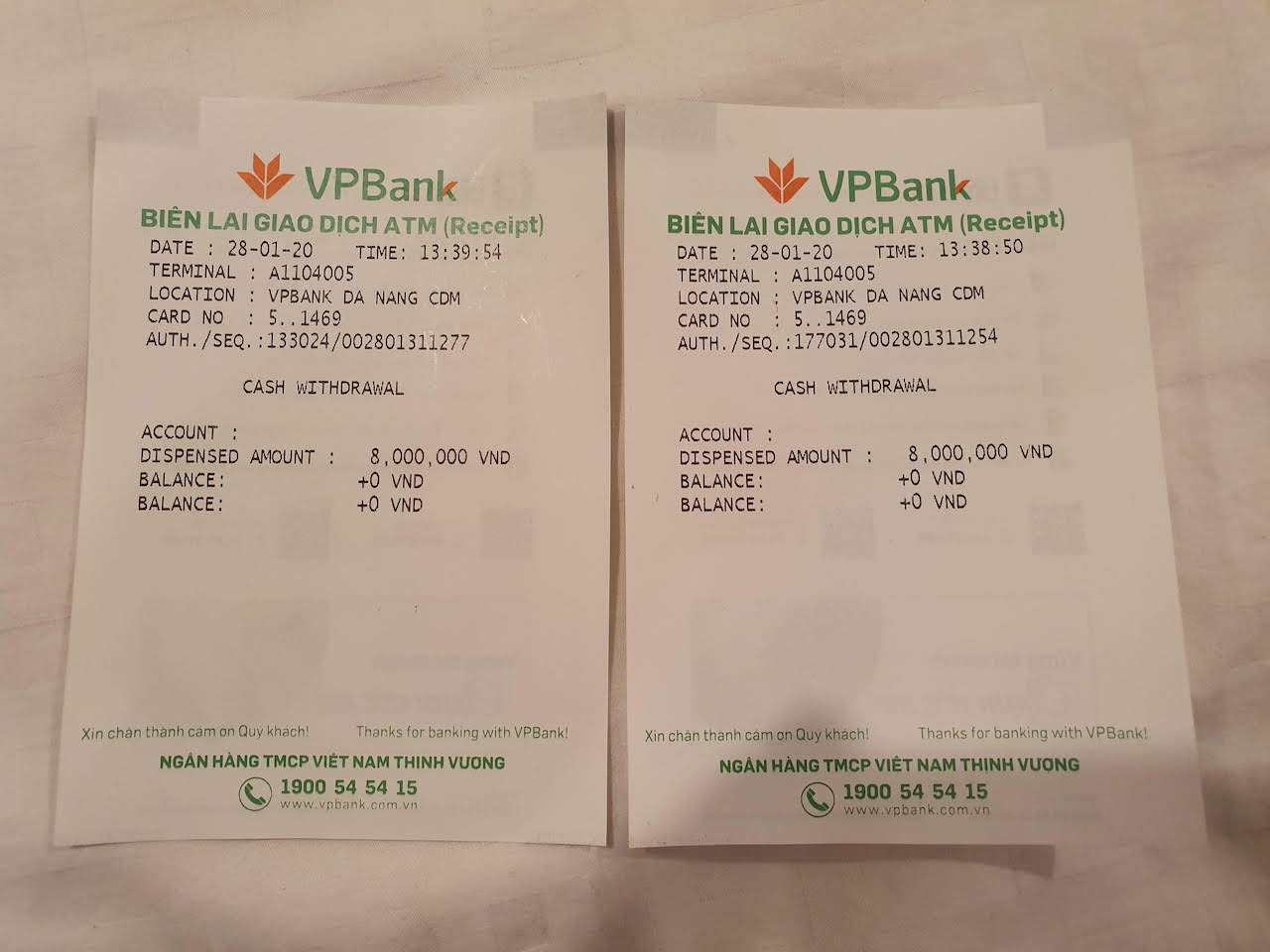 Back to Guide