10 Inspirational Netflix Documentaries and TV Shows To Boost Your Creativity
A list of 10 inspirational and unusual documentaries & Netflix TV shows to revive your creativity.
The Creative Block.
A situation where the mind seems to reach a dead end and ideas aren't flowing.
Every person (not only creatives) will soon or later face this situation.
The best thing you can do in such situation is to take a step back. There is a beautiful Japanese saying that I recall every time I get stuck:
Isogaba Maware いそがば まわれ – which means something along the lines like:
"Whenever you find yourself in a hurry, breathe."
Creativity works best when your mind has space to breathe. While simple things like taking a walk can help to relax your mind and spark creativity, watching creative shows that take your mind off topic can help wonders as well.
This is why I put this list of inspirational netflix documentaries and TV shows together that will help to kickstart your creative engine.
Drawing inspiration from different areas
Because it is so easy for me as a designer to fall into the trap of watching only documentaries about design, I wanted to give you a more diverse list.
To be honest with you, documentaries in the design category are the most boring to me. They are always the same. I feel more inspired watching shows that are outside my comfort-zone and hope you will enjoy them too.
Travel
As you will see, the majority of documentaries I recommend will be around traveling. Being a world traveler myself, I cannot stress enough how important it is for your creativity to be inspired by other cultures. Every day, I discover so many things I've never seen before. Especially for those of you who may not have had the opportunity yet to visit other countries, these documentaries can be a huge inspiration and motivation for you to get your passport ready.
Food
The second biggest category is food. Food connects our mind with our soul. There is so much creativity that can go into preparing a delicious meal and I want you to look at food differently. Many cooks don't have any degree in arts or design. Yet, there is so much creativity going into the thought process of making food. Whether from the street-food vendor in Bangkok to the top michelin star chefs of the western world, everyone is practicing creativity at heart.
The Creative Mind
Last but not least, I kept some documentaries about art and design on this list because it is a great inspiration for those without a design background. In addition, I added some documentaries about how our creative brain works. These documentaries are a great foundation and introduction to the power of creativity.
Alright, let's dive into the list.
1. Tales By Light
Behind every powerful image is a powerful story. Uniting exploration, photography and the natural world, Tales By Light follows photographers from Australia and around the world as they push the limits of their craft. Told from the eye of the storyteller, follow these extraordinary artists as they work to capture the perfect image and show us our world in a new light.
2. Restaurants On The Edge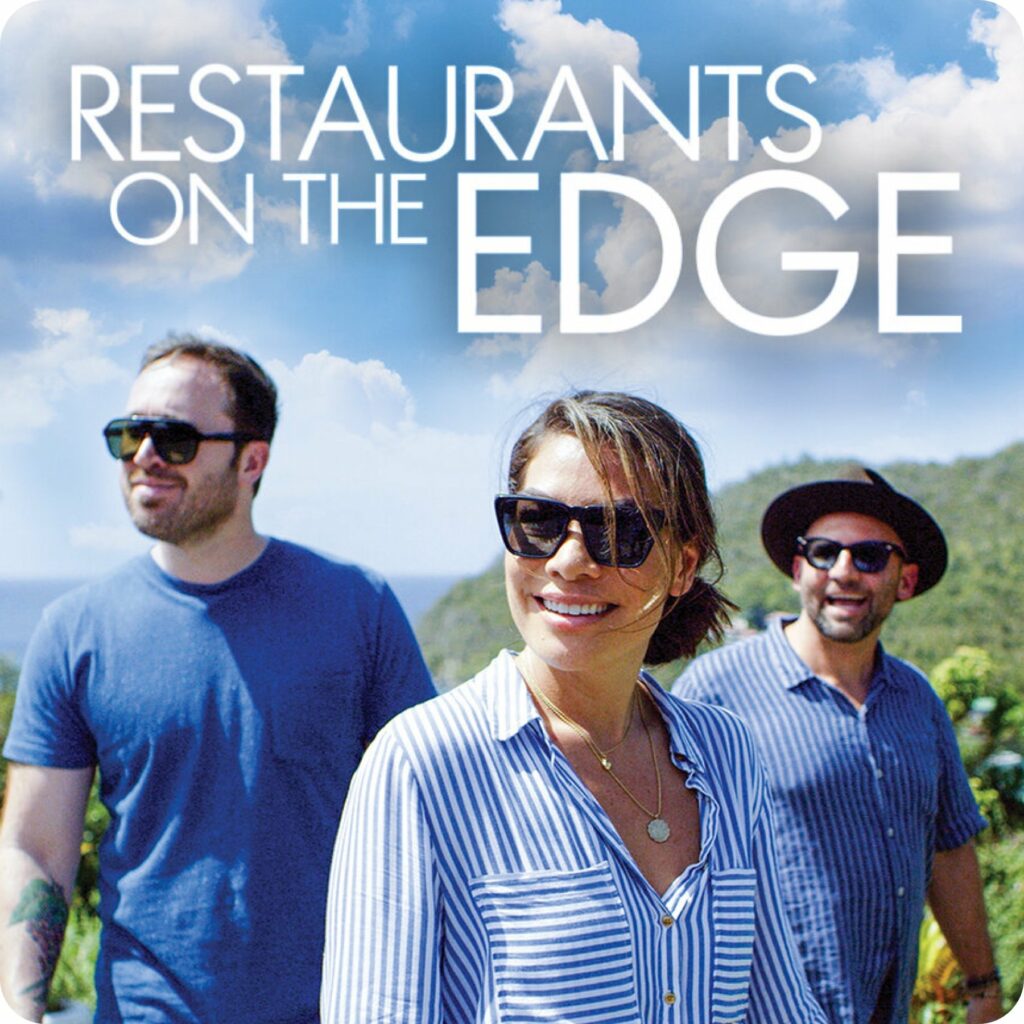 A team of three experts — a restaurateur, a designer and a chef — tap into a restaurant's surroundings and community to remodel each business in a way that is uplifting, inspirational, and positive.
3. Somebody Feed Phil
Phil Rosenthal, best known as being the creator of long-running sitcom "Everybody Loves Raymond," goes on an eating tour around the world. He not only visits the best restaurants around the globes but also explores little gems hidden in the smalls streets of Bangkok.
4. Chefs Table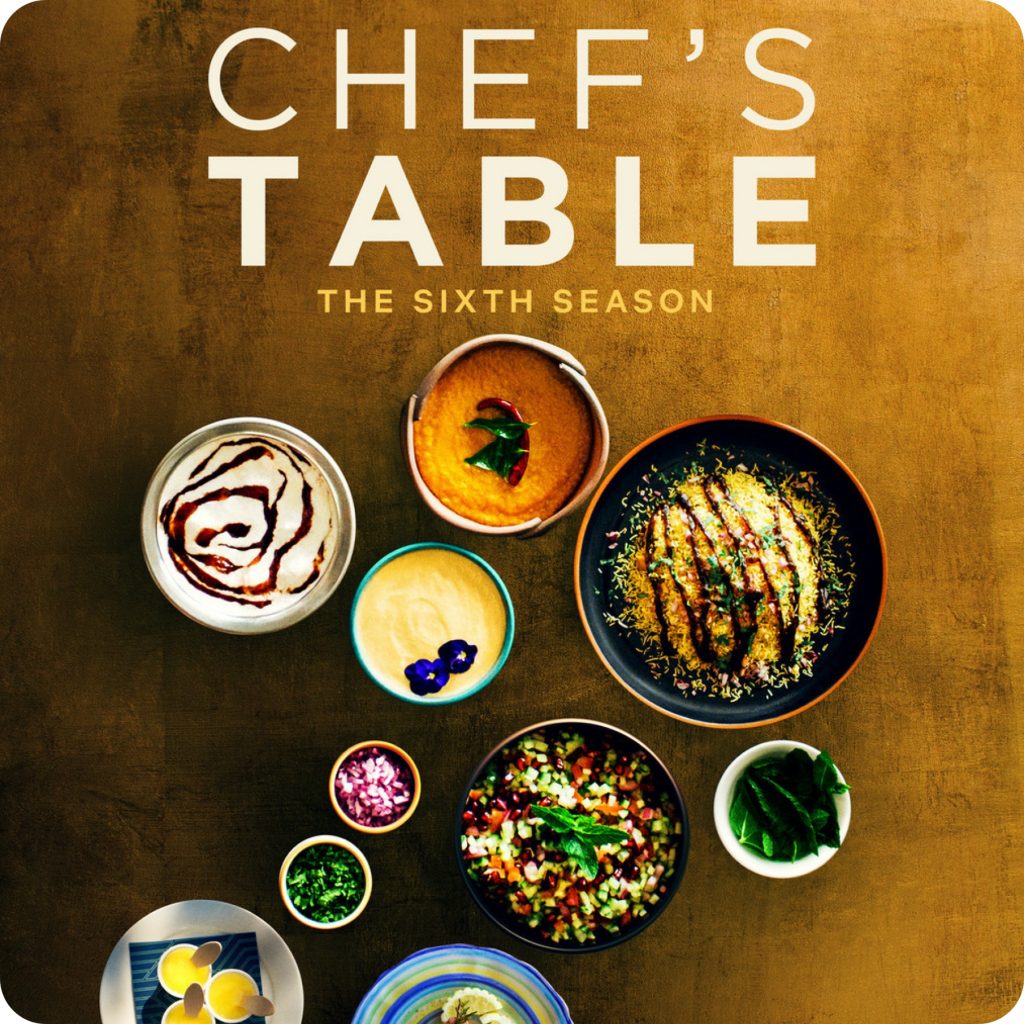 After exploring the world with Phil Rosenthal it is time to watch some of the most renowned chefs in the world share their deeply personal stories, inspirations, and unique styles. Each chef's discipline and culinary talent is explored while he or she prepares an awe-inspiring creation.
5. Final table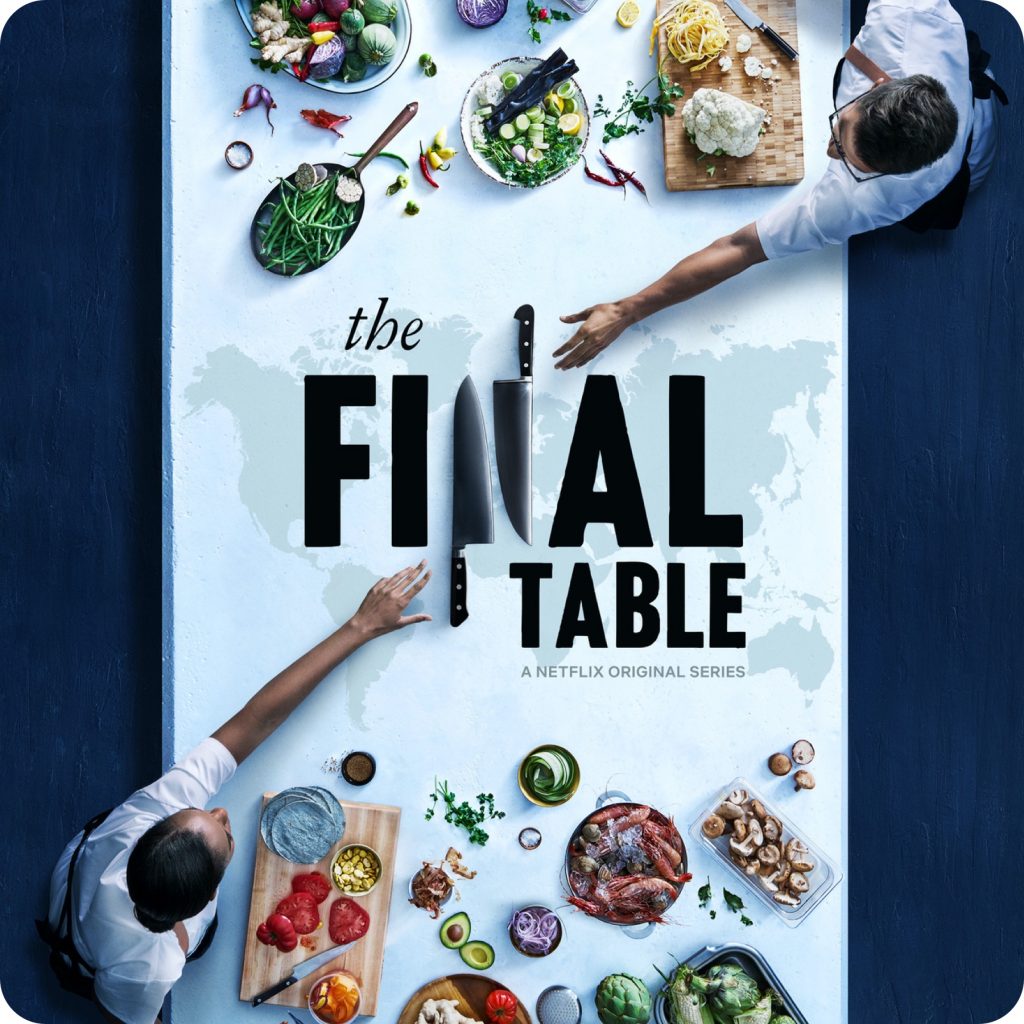 What happens when 24 high profile chefs in the world compete against each other and being critiqued by some of the top michelin star chefs? Watch how chefs get outside their comfort-zone and prepare dishes from different countries using ingredients they never used before. This is where creative cooking is taken to the next level.
6. Jiro – Dreams of Sushi
Ok, this is the last food show. Jiro – Dreams of Sushi is a classic and represents everything about passion, life struggle, creativity and the heroes journey to become one of the most legendary chefs in the world. Jiro Ono is regarded by his contemporaries as the greatest living sushi craftsman and is credited with innovating methods used in modern sushi preparation.
7. Abstract: The Art of Design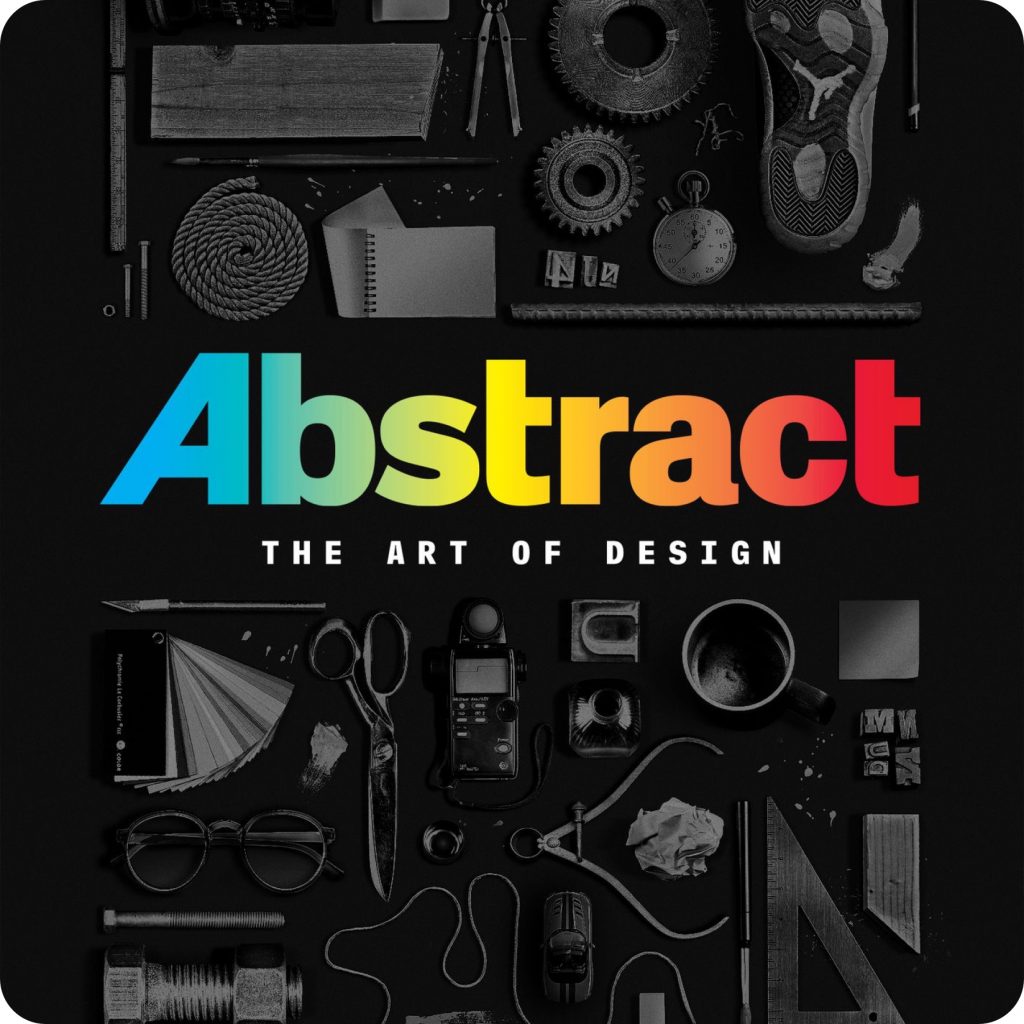 After all the travel and food shows, it is time to dive into some more serious design topics. Abstract is a docuseries that gives you an in-depth look into computer design and modern contemporary design, featuring some of the world's most highly regarded designers. I like Abstract because it not only gives you insights into one field like graphic design, but also explores other creative fields like architecture, photography or automotive design.
8. The Creative Brain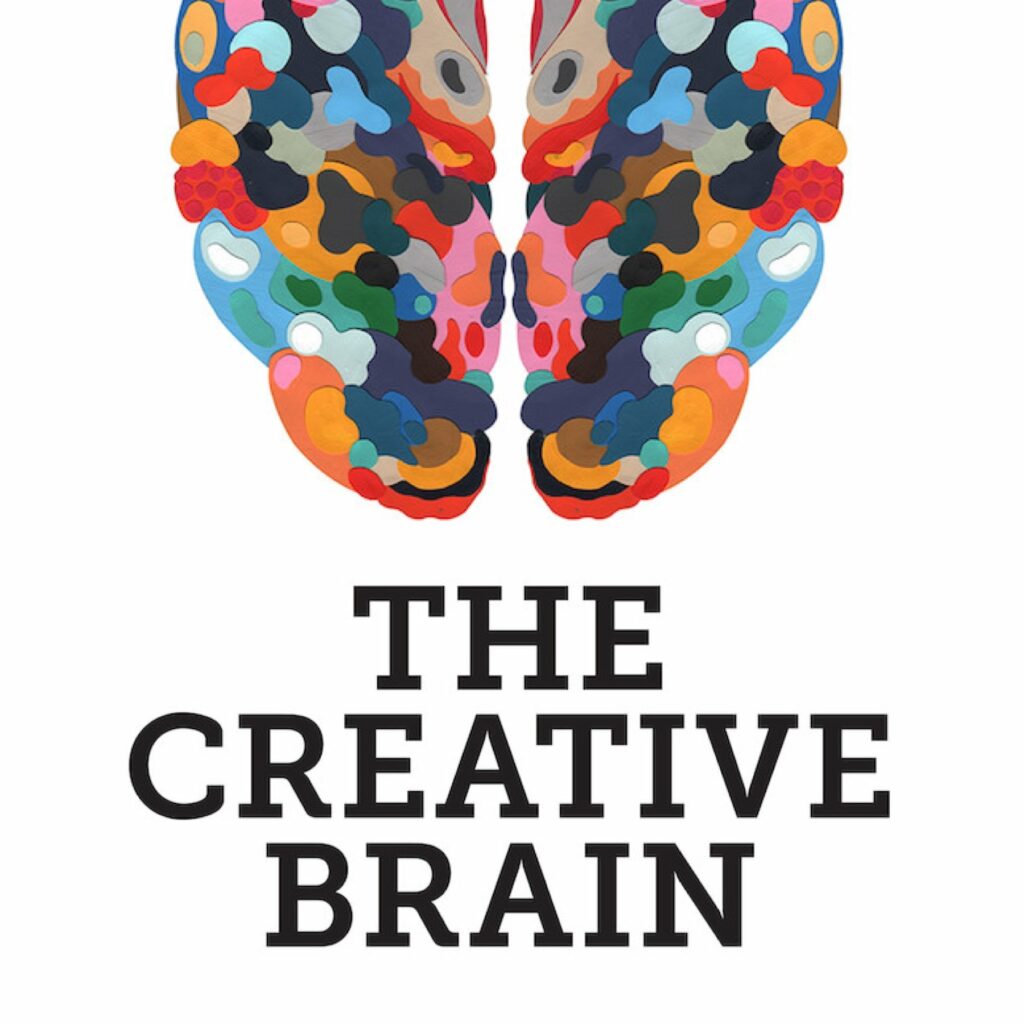 Neuroscientist David Eagleman taps into the creative process of various innovators while exploring brain-bending, risk-taking ways to spark creativity.
9. The Mind Explained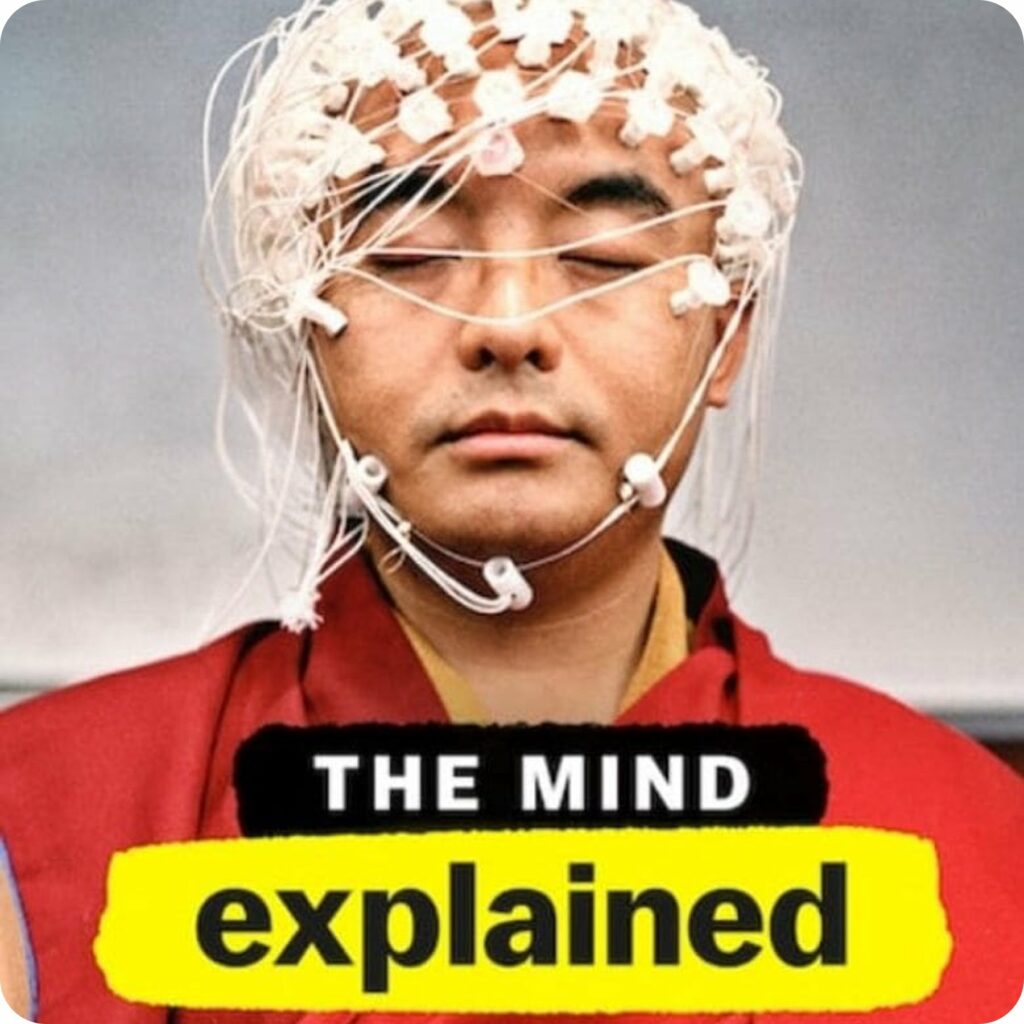 How does remembering work? Delve into the way the brain stores, processes and retrieves memories — and why certain ones sometimes prove unreliable.
10. Toys that made us
This docuseries has the potential to awaken some deep sense of nostalgia. The most fun memories from my childhood are the moments spent with my toys and watching tv shows like The Power Rangers. This series takes a look at some of America's greatest toy franchises, including the people and companies that created them, telling the stories of the rise — and, sometimes, fall — of the billion-dollar creations.
Summary
To make the most of your time, I encourage you to have a notebook ready. Whenever you come across something you like, jot down a quick note, do a quick sketch and think about how it can help with your current creative challenge. The more unrelated the better.
Let me know which documentary you find most inspiring.
Enjoy!