You want to become location independent? Here is everything you need to know!
The game is on. I am officially homeless. Or better, I made the leap to become location independent. I'd been toying…
The game is on. I am officially homeless. Or better, I made the leap to become location independent.
I'd been toying around with the idea of going location independent and traveling the world for quite a while now. It was something I always wanted to do before I get settled.
For the last years, I planned to leave my comfortable life in Munich to see the world. And year after year, something would come up that would push my plans back. Whether it was a new job or a relationship, there was always a reason not to leave.
But over the years I felt that the urge to leave became stronger and stronger… to a point where I felt miserable putting it off any further.
I realized that timing is never right and never will be. So I made the decision to jump and leave.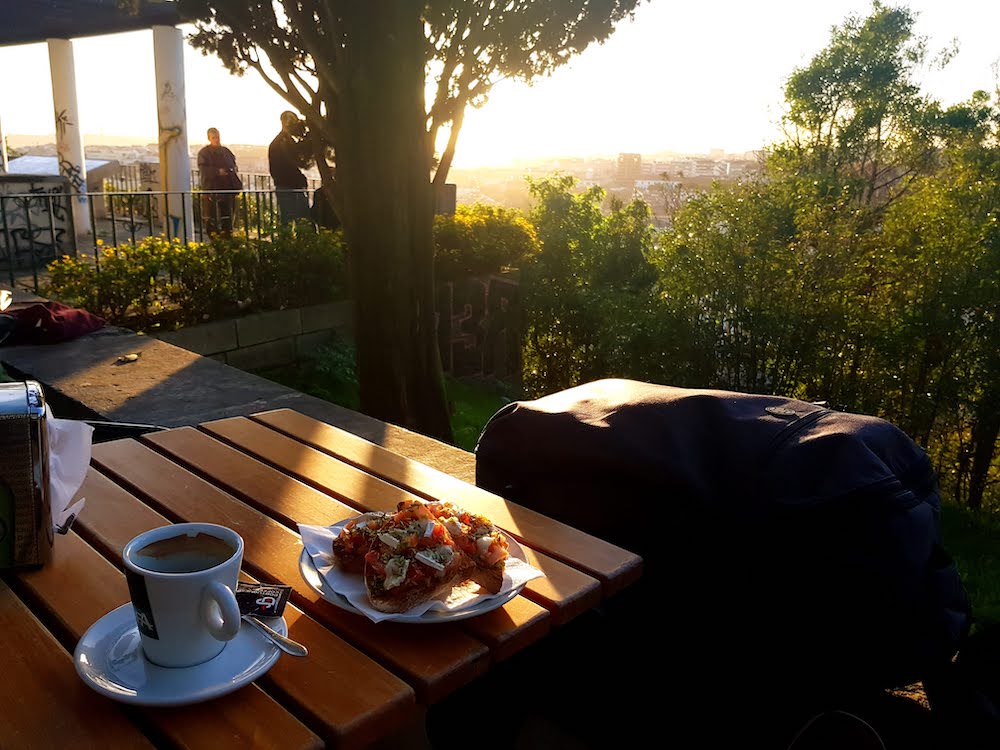 What is location independence?
If you're totally new to the idea of a location independence lifestyle, then bear with me for a second as I explain why I'm so interested in that lifestyle and why this lifestyle might also be an option for you.
Over the years, I realized that I am somewhat of a free spirit and that having a job that ties me to desk is not something I want to have for the rest of my life.
The idea of strictly going to the same place everyday, working from 9 to 5, from Monday to Friday, living from paycheck to paycheck and only enjoy my life from Saturday to Sunday, is questionable to me. As a designer, I believe that serendipity is essential for creativity. If you have the same routine over and over again, your creativity stagnates.
Becoming location independent can bring a lot of uncertainty. But immersing yourself in new experiences, helps to make new neuron connections and put learned things into perspective which can spark creativity. It's no coincidence that the most successful people in history travelled the world at some point in their lives.
Location independence is not just about traveling. I want to make this point clear because many people mistaken it with digital nomadism. While being a digital nomad implies that you are constantly on a move(-> nomadic), location independence has rather the goal to give you the freedom to work and live anywhere in the world WITHOUT moving all the time.
It gives you the freedom to design a life the way you want. Work where you want and when you want. Whether you would like to work from a cozy mountain hut in the winter or escape the cold and work from a co-working space in Bali. It's up to YOU.
The first time I heard about location independence
After a breakup in 2014, I decided to go on a solo backpacking trip to Malaysia to clear my mind and see something new. I dedicated my time to focus on personal development and brought ebooks and audiobooks along. During my trip to the Cameroon Highlands, I listened to an audiobook called "The 4 Hour Work Week" by Tim Ferris.
Since winter wasn't the best season to visit the highlands, I didn't encounter many tourists and enjoyed the quietness. So it happened that I totally got sucked into this book and got a new perspective on life. I learned about "lifestyle design" and got addicted to the idea of living and working from anywhere in the world.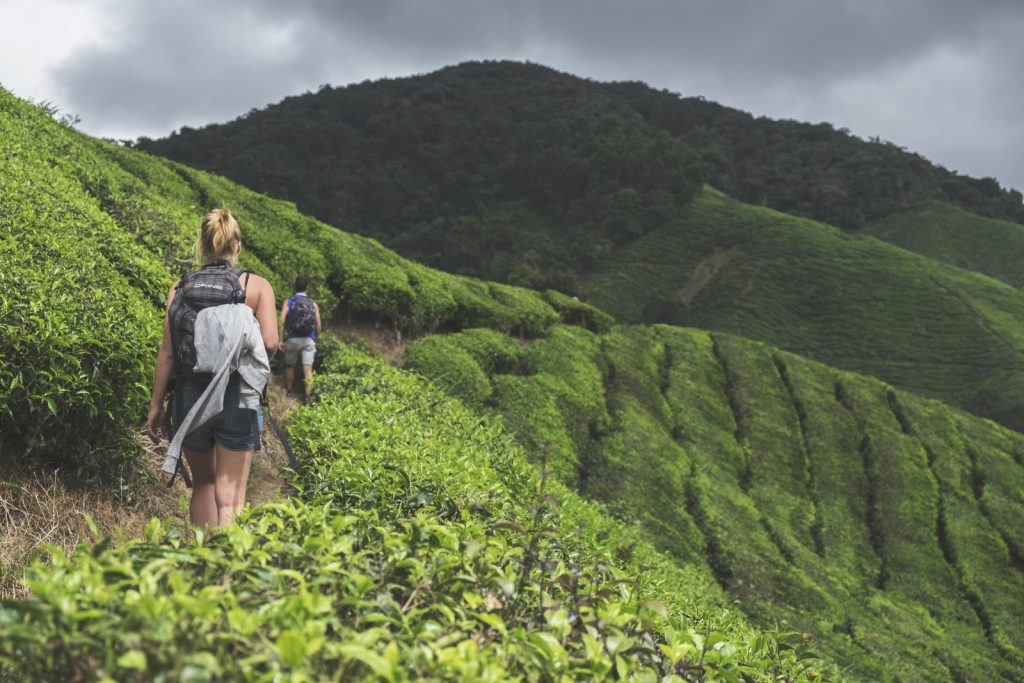 I guess that I can speak for many digital nomads out there, when I say that The 4-Hour Work Week is considered a bible for the new millennial generation because it can inspire on so many levels and forces a paradigm shift in thinking.
Towards the end of my trip, I sat down in my hostel and pulled out my sketchbook. I came up with a three year plan that would eventually help me to achieve the location dependent lifestyle.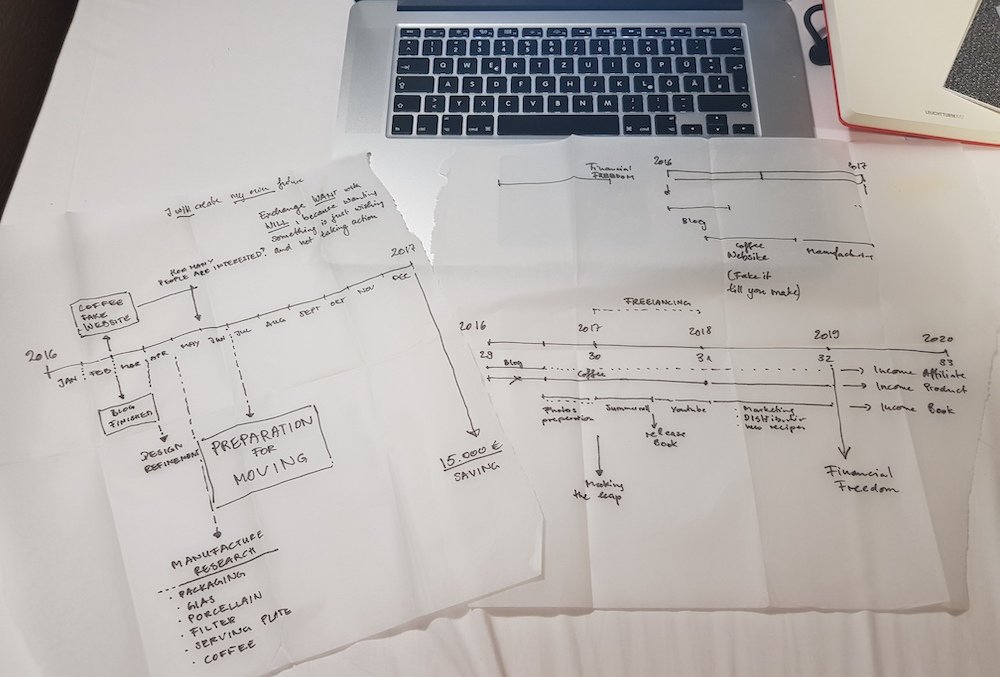 Make a plan, stick to it & screw it if necessary
"Plans are useless, But planning is essential" – Eisenhower
My 3-Years plan was built around setting up online businesses. I researched how other people made money while traveling the world. If you go own that rabbit hole, you will eventually come across the term digital nomad. This was a complete new mind-blowing world to me. I wanted to know the most common ways how digital nomads made money and wrote another article about it here: How Digital Nomads Become The Movement Of The 21st Century
For my first online business, I chose to create a physical product that I would sell on Amazon using FBA. I created a product from scratch and didn't really know what I was getting myself into. What really challenged me was the practical part of execution and bringing a product to life. It took me more than two years to finish my first physical product.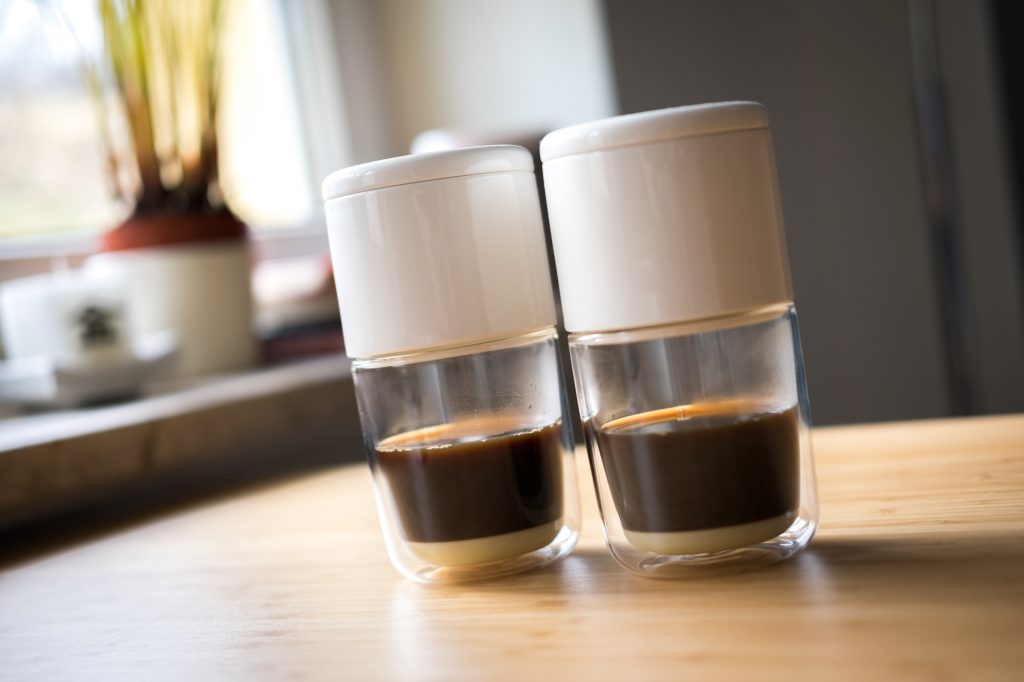 Not everything went according to plan. The product was as I imagined but I only made half the money back and decided that the business is not worth continuing. Besides that, I had a lot of trouble with manufacturing and Amazon itself. I shared my experience in a previous article: My Love & Hate Relationship with Amazon FBA
It felt like I "wasted" 2 out of 3 years.
However, I don't see it as a real failure because I learned a lot during the process. Building an online business is like learning to ride a bicycle. Once you learned the basics, you can ride any bike. I learned a lot about SEO, Online Marketing, Keyword Research, Copywriting etc. These skills will definitely be helpful when I start my next venture.
In the end, my 3 years plan didn't work out as planned. But that's ok. Having started and getting my first online business up and running gave me enough confidence to leave. Even if it doesn't generate income, it still gave me tons of learnings that will come in handy for my next business.
Making the jump
In the following I'll share my thought process and the preparation I did before making the jump. This can be helpful if you are at the start of your location independent journey, because you will most likely face the same challenges. To give you a quick overview, here are the things that I had to consider:
Saving up money to make the jump
Thinking about how to make money on the road
International Banking
Getting an international health insurance
Business administration
Choosing the right Destinations
Dealing with Visas
What to pack
Saving up Money
There is a saying that being an entrepreneur is like jumping out of an airplane and building the parachute on the way down. You may end up hitting the bottom before you finished your parachute and struggle to get up again.
However, I don't think jumping out of an airplane WITHOUT ANY preparation is smart. Quitting the job and giving up everything to start a business without any money is probably not the smartest move. But having all the preparation in the world but never jumping is not good either.
For my own sake, I wanted to save up some money before I leave. Even though my first business "failed", I still made sure to save up enough money to have at least 6 months runway in Asia. I calculated generously and planned to survive on 1200€ / month. This includes things such as:
rent for a room or studio apartment
food / coffee
co-working membership
business administration (accounting services, book keeping), etc
software subscriptions
daily transportation (motorbike rental, bus, flights, etc)
gym membership
miscellaneous Costs (visa etc)
Having enough money in the bank account for the first couple of months, will give me the freedom to focus on building my business. And because I know that I will run out of money at some point, I will be even more motivated to get my ass moving.
What country is best?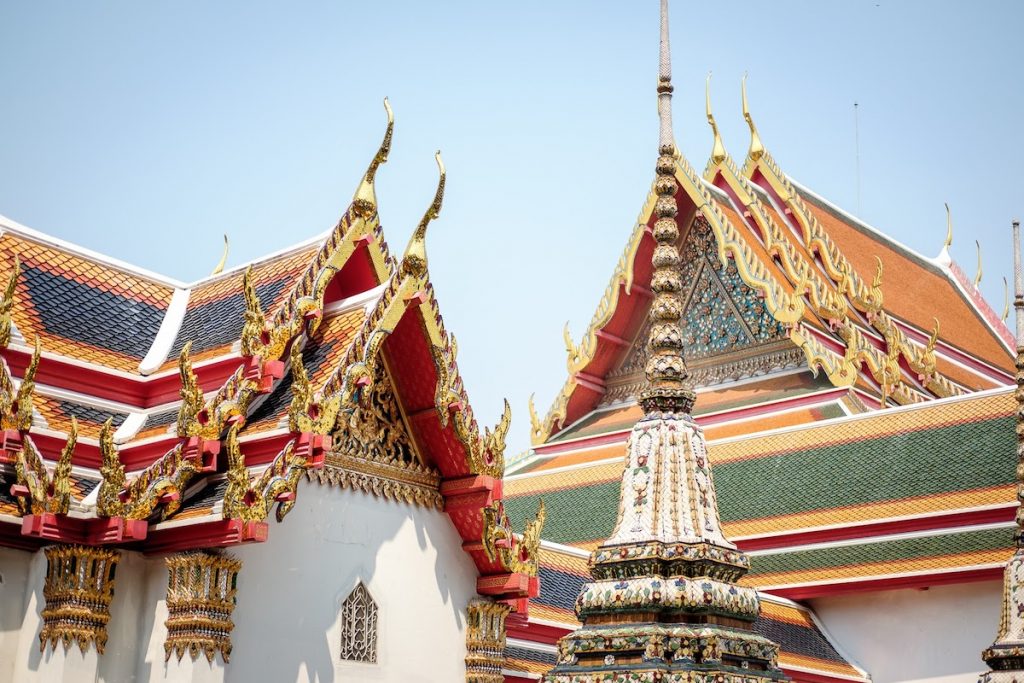 I think it's fair to say that what's coming next is quite a cliche. Where will I start my location independent journey? Of course in Thailand like many other digital nomads. To be more concrete? In Chiang Mai. I like Thailand and I still think it's a great country to get started because it checks so many boxes:
cheap living costs
great internet
good westernized infrastructure
big community
airport with international connections
good weather
healthy food & great coffee culture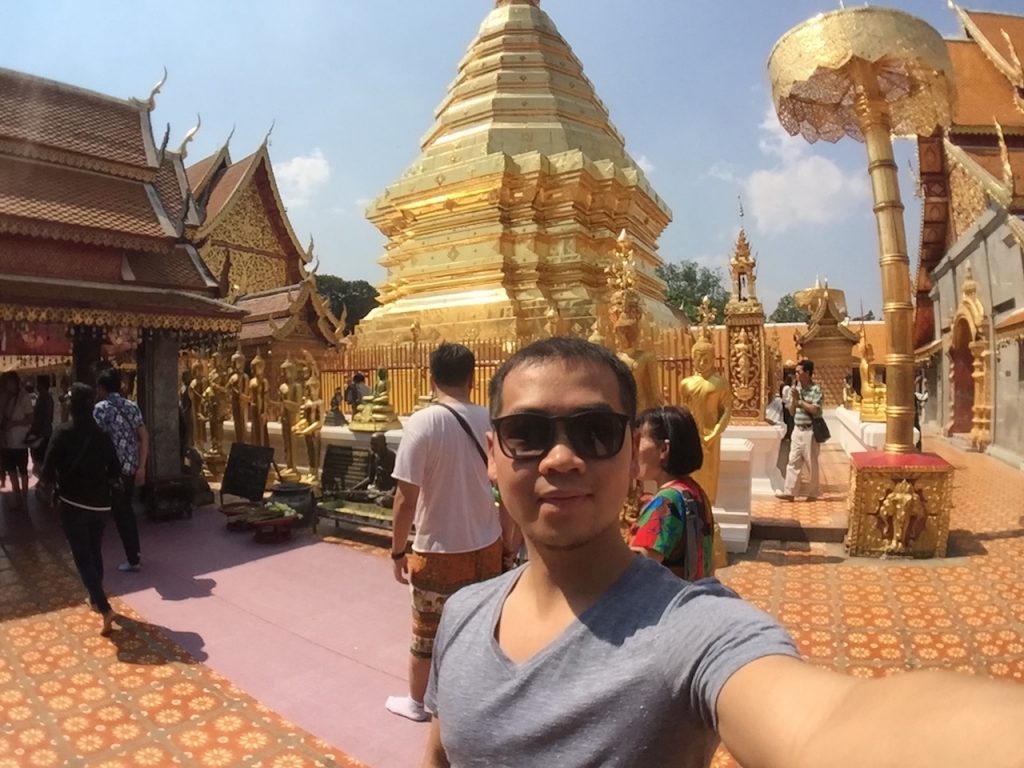 Other cities in SEA may have slightly lower living costs (Vietnam), but the combination of all is what makes Chiang Mai a great jumping board. In an earlier article, I wrote about my first experience visiting Chiang Mai: 3 Reasons Why Thailand Is The Best Country To Start Remote Working.
Update: Now, after almost a year in Chiang Mai, I wrote an updated article about the life in Thailand: Is Thailand still the best Country to start your Location Independent Lifestyle in 2019?
Besides Chiang Mai, there are many other hot spots for location independent entrepreneurs and digital nomads. A great resource is: Nomadlist
Because my Visa for Thailand runs out after 60 days, I'm looking into countries with low living costs like Malaysia and Vietnam next.
Dealing with Visas
One of the most challenging things of the location independent lifestyle is that you have to move to a new place every once in a while because you are on a tourist visa. Depending on your home country, your default visa on arrival is limited to 15-30 days. In case of Thailand, you have multiple visa choices. On arrival, you get 30 days that you can extend to 60 days. There is also a 180-day visa that you can apply for, but you need to leave after 90 days and come back and have all sorts of proof. Every country has different visa regulations so make sure to check it before booking your fights.
This sounds a bit contradictory to what I said before about the difference of digital nomadism and location independence. But I don't think you can really separate both into black and white. Of course you can choose to settle in a low living cost country but then you have to deal with all the constraints that comes with it. For now, my focus is more about traveling and so I see digital nomadism as part of my location independent journey.
How to make money on the road?
During the first months, I will probably work as a freelancer and build my eCommerce business on the side until it reaches the point where I can do less and less client work.
In a previous post, I already shared how I tested Redbubble and other POD platforms. I will continue down that path and see how far I get. My biggest learning from my last business is that I'm not willing to spend so much money upfront again. Therefore I'm taking a step back and start with a simpler business model that has less moving variables to take care of. I know that POD platforms can work because I've seen other people becoming successful with it. Besides that, I already made some sales so I know personally that it works.
My first goal is to make 1200€ – 1500€ in passive income a month (2000€ if you consider taxes) to cover my living expenses. You can survive with much less in Asia, but I just want to be on the safe side. It's always better to have money left at the end of the month instead of starving in the last week.
Once this goal is reached, I will be able to free up my time from many other commitments and can entirely focus to build up more income sources. If you want to learn more about different business models, here is an articles I wrote in the past:
15 SIDE HUSTLE ideas for designers to make PASSIVE INCOME
Getting Health Insurance
The "problem" with being location independent is that you are no resident to any country. This makes it hard to find the right affordable insurance that also covers you outside your own country. Because I de-registered myself as a resident in Germany, I can no longer be part of the public health system.
Technically I could, but then I have to pay for it every month while not living in Germany. So if you are traveling, you have two choices: you can get a normal travel insurance or in international insurance.
A normal travel insurance is much cheaper and designed for short term travels. It only covers you in case of emergencies and then only enough to get you back on your feet so you can travel home. A travel insurance doesn't cover annual health checkups and you should see it more as an additional layer to your normal health insurance.
The international insurance in contrast will function as your normal insurance and is designed for those living or working overseas for a prolonged period of time. For that reason, international insurances are more expensive than a travel insurance because they cover everything a normal insurance would also do. This can also include routine checkups.
To be honest, there is still so much room for innovation in this space and the number of insurances is very much limited. Here are the most important ones that I found:
There are first startups like Safetywing or WorldNomads entering the market but time will tell of they become successful. For Now, I am sticking with Cigna because when it comes to health insurance, my level of trust for startups is not quite there yet.
Banking
If you are only traveling for fun, then the VISA card that you get from your bank is totally enough. But it's a different story if you want to earn money while you travel and receive payments in multiple currencies. Questions like: In what currency do you get paid? How is the Conversion rate? How do you do accounting? Where do you open a bank account? Where do you set up a business?… are important to understand when making business decisions.
I am currently using different german bank accounts like N26 or Comdirect for personal use but I would like to apply the flag theory here and distribute my risk when it comes to my business. Therefore I'm looking into different fintech companies such as Revolut, Holvi or Transferwise.
I am also looking into an Estonian Company since I am already an E-Resident. Holvi supports the e-residency program and in combination with Transferwise is so far my first choice.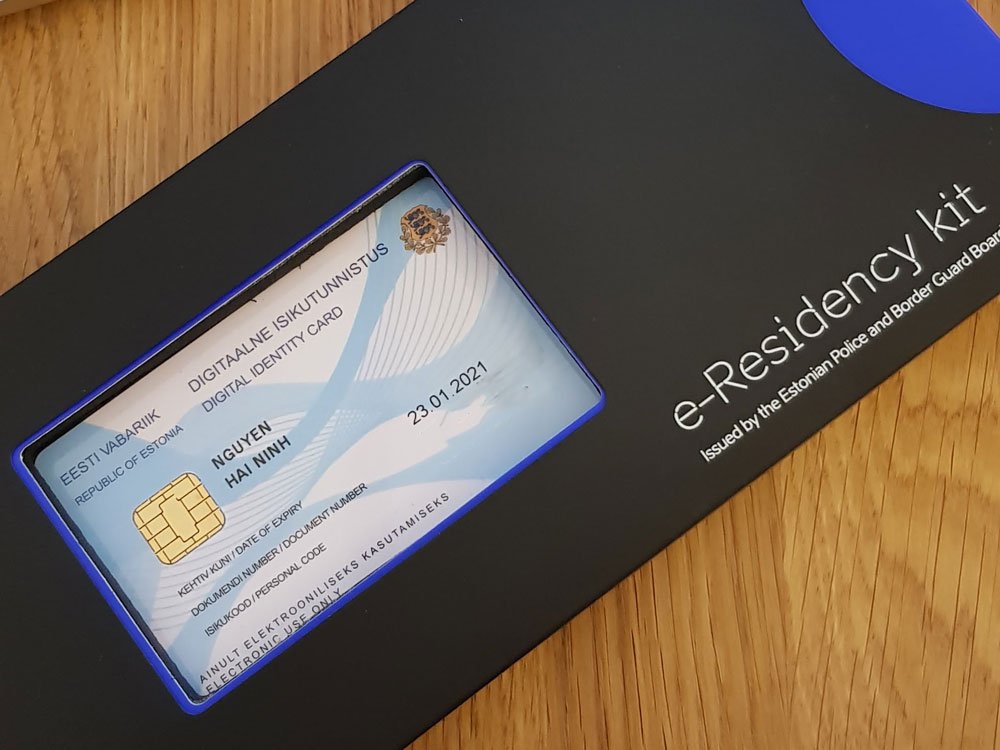 What do I pack?
I want to keep my packing as simple and light as possible. This means that I won't carry a big luggage with wheels around but try to squeeze everything into 2 relatively small backpacks. The great thing about Asia, is that you don't need to bring thick winter clothes because it's just freaking hot all year around. This saves a lot of space and weight. In fact, I think my heaviest objects will be my electronics. Here is what I am planning to pack:
Carry-On Bag
MacBook 15"
iPad 12.0"
23mm Mirrorless Camera
Cable Organizer
Amazon Kindle
Wallet / Passport / etc
Check-In Bag
I am still struggling between the Tortuga Setout 45L and my old Deuter 65L. I found the Setout perfect for city travels because it's a great carry-on that fits everything I need. However, long term travel has different requirements. Most airlines limit carry-ons to 8 kgs. This is very tricky since my electronics already take up the majority of it. The disadvantage of check-in luggage is that you always have to wait for it at the end of a flight. It's annoying and a waste of time. It can also happen that the luggage gets lost. This is why I only pack the stuff that I can "afford" to lose:
6-10 T-Shirts
3-4 Shorts
1-2 Pants
Windbreaker
Patagonia Nano Puff
1 light Sweater
Sports Clothes (T-Shirt + Shorts)
4-5 Packing Cubes (keep things organized)
Underwear & Socks
3 pairs of shoes (Flip flops, sneakers, running shoes)
Lightweight Sleeping Bag (you never know where you end up)
UE BOOM
Toiletry Bag
Moskito Spray (must-have in Asia!)
Travel Locks (for lockers in hostels)
Bag Cover (to protect bag for transport)
Dry Bag (for rainy days)
Checkout my resource page to explore more useful travel items: Nomad Essentials
Summary
Going location independent is the next big chapter in my life since moving to Munich for my studies 10 years ago. I am super excited but also slightly terrified to deal with all the freedom that I will face. If you plan to embrace the location independent lifestyle then here is a quick recap what to keep in mind:
learn valuable skills upfront that you can monetize later. Don't just start when you're on the road
save up some money before you leave. 10k is a good number to survive for 6 months or more
think about how you want to setup your business (banking + incorporation)
don't forget health insurance! (it's probably the most important one)
keep your bag light to travel hassle free
Thanks for staying until the end. If you find any questions unanswered, let me know in the comments. This is helpful for me because I can extend the article over time to help more people.
Until then, happy traveling and hopefully see you someday on the road.
Ninh