Welcome Back to Bulgaria – Digital Nomad Life Update June 2022
After Portugal, Andrea and I decided to go back to Bulgaria. Well, "back" for me but "first time" for Andrea. For the next 90 days, we will spend time exploring Bansko and parts of Bulgaria to see how life is in the summer.
When I abruptly left in January, I didn't expect to be back in Bulgaria any time soon. Especially now with the situation that is happening with Ukraine and Russia, most normal people would probably not spend any thought on going to eastern Europe. But since Andrea and I ain't no normal peeps, we didn't let external circumstances and fear dictate our actions. So we decided to book flights east.
Now back in Bulgaria, I'm 100% certain that we made the right decision.
Life is very much normal here, maybe even more so compared to some other countries. Granted, towards the end of June, things were looking much more positive for traveling around the EU with requirements for testing and wearing masks dropping in many places.
I hope that it will stay like this. I'm monitoring the situation in Asia as well, since I can't wait to get back into Thailand or Vietnam and luckily, things have been looking up there too. So this gives me an optimistic view on the world for the near future.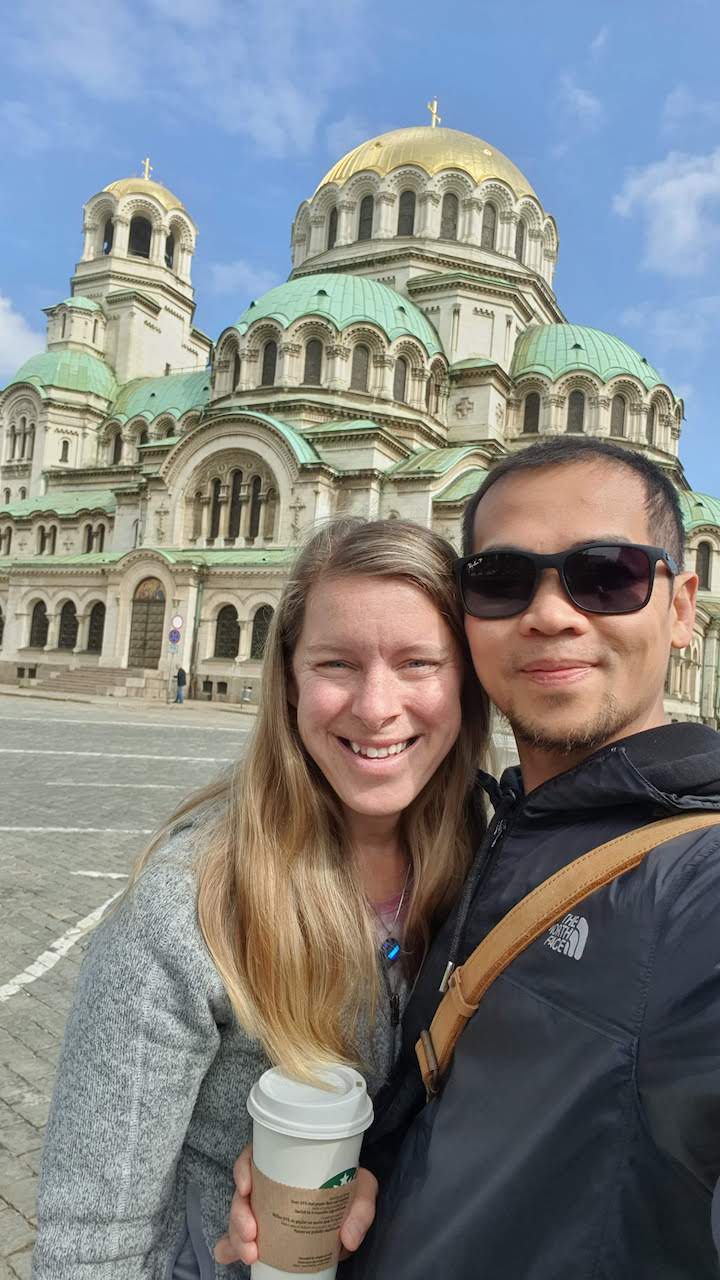 I think the most burning questions people might have is, what is the situation in Bulgaria and how is life there with everything that is going on? While we've met a lot of Ukrainians, the talk about war is actually very little. I admire Ukrainians for their positive attitude under these circumstances. Of course, there are situations here and there with people talking about how they left and gave up their life in Ukraine in a hurry to be safe.
Nevertheless, people were able to start a new life here here because people are very supportive and they actually really enjoy Bansko. Every coin has 2 sides. It is a great opportunity to get to know Ukrainians a little more and hopefully also making friends for life and hopefully being able to visit Ukraine at some point in the future.
Moving back to Bansko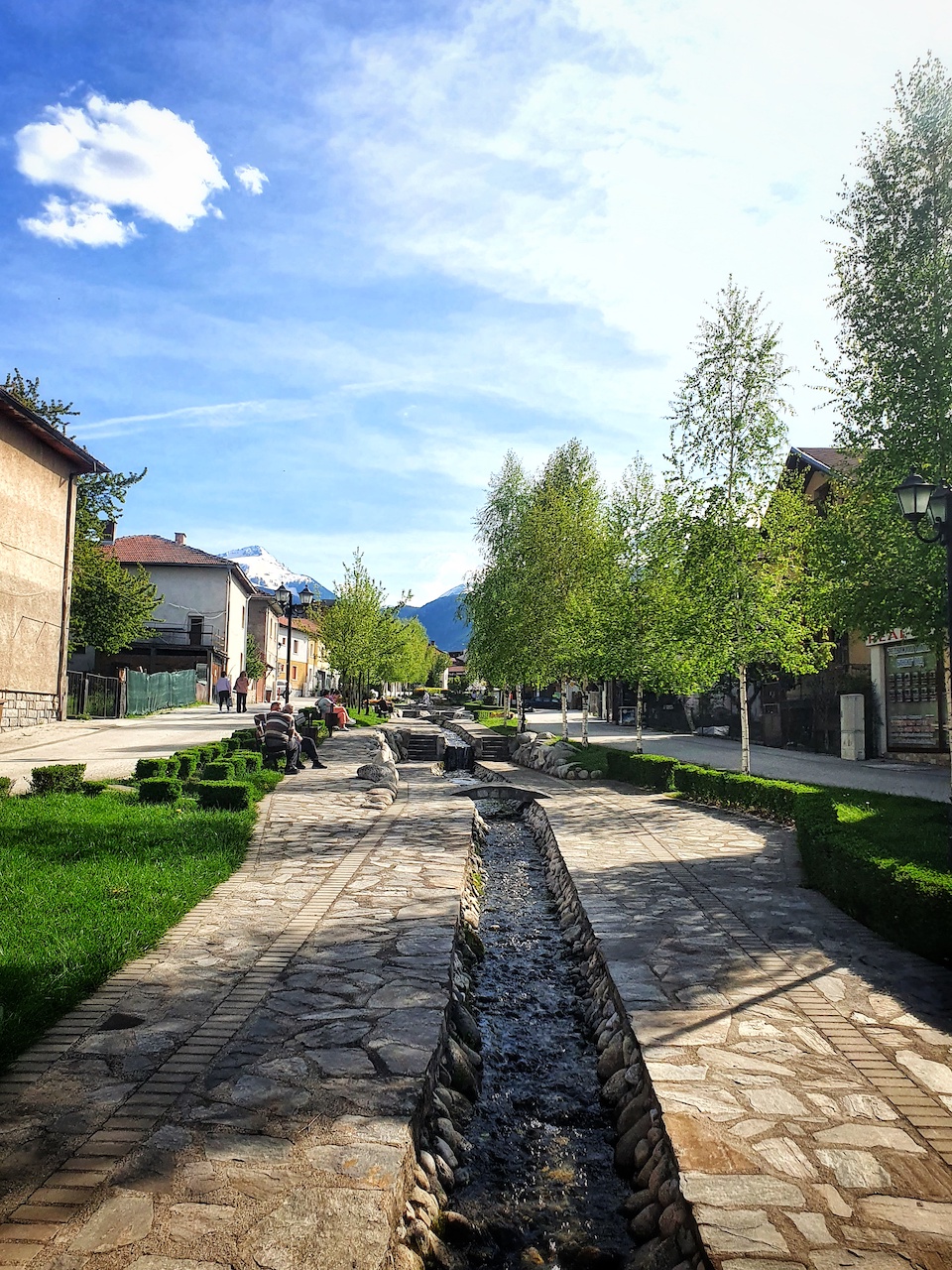 Bansko is beautiful in the summer. When I left, it was freezing with temperatures between -5°C to -10°C.
Now it's around 25°C and the sky is mostly clear with the temperature continue rising. It is the perfect condition for hiking and exploring the beautiful nature. It is a shame that eastern Europe is not on most peoples radar yet. When thinking of traveling to Europe, most people think of France, Italy or Germany.
These cities are easy to access and the living standards are high.
Eastern countries are considered as dangerous and underdeveloped. Who wants to spend the vacation in such country?
But for me, I've noticed how my view has changed. When I visited Bulgaria in 2013, it was really underdeveloped. In Sofia, buildings felt like ruins. There weren't any good public transportation systems and it just felt like I had to watch over my shoulders all the time. The selection of good restaurants was also scarce and I only remember shady bars with shady characters.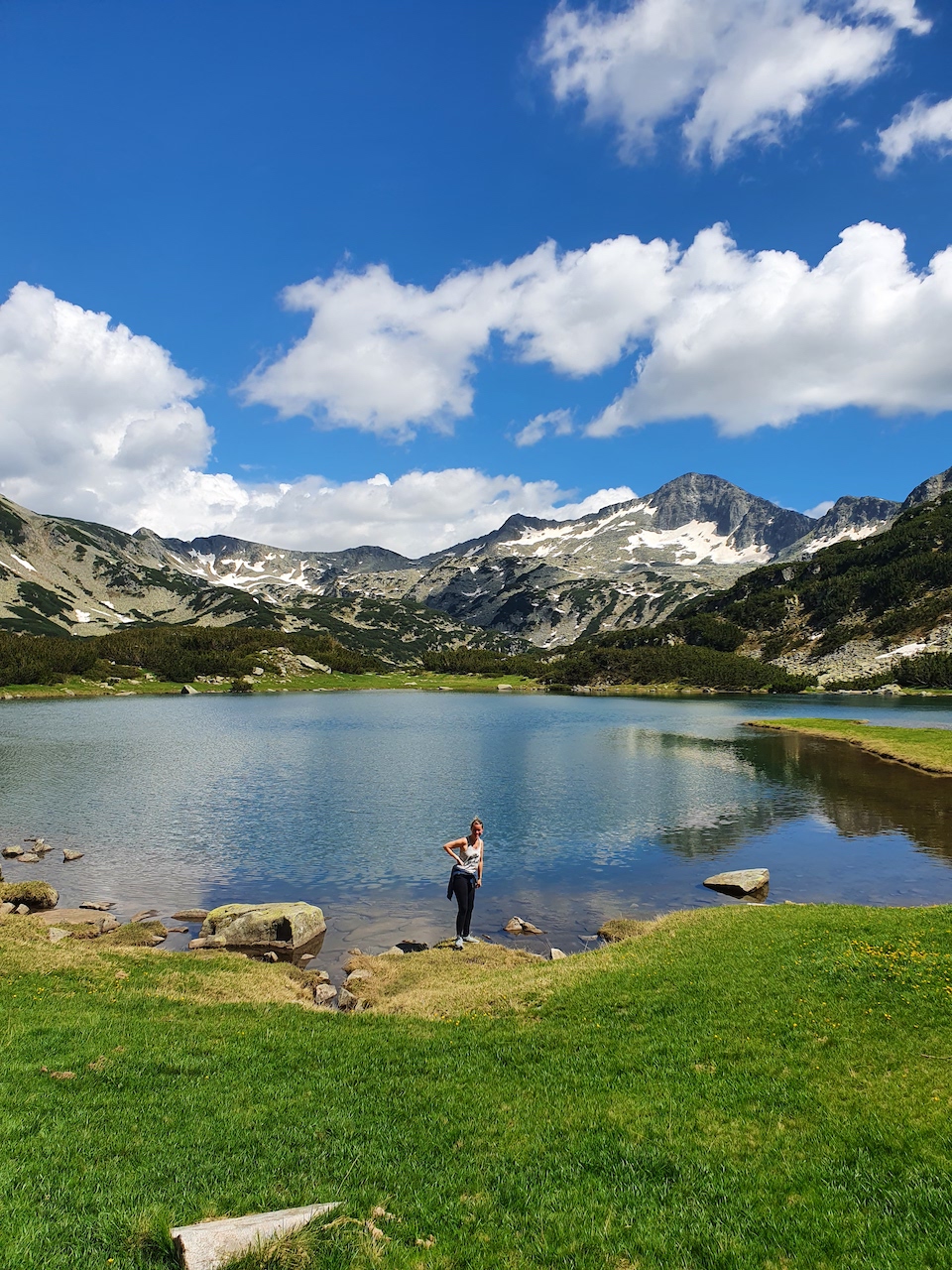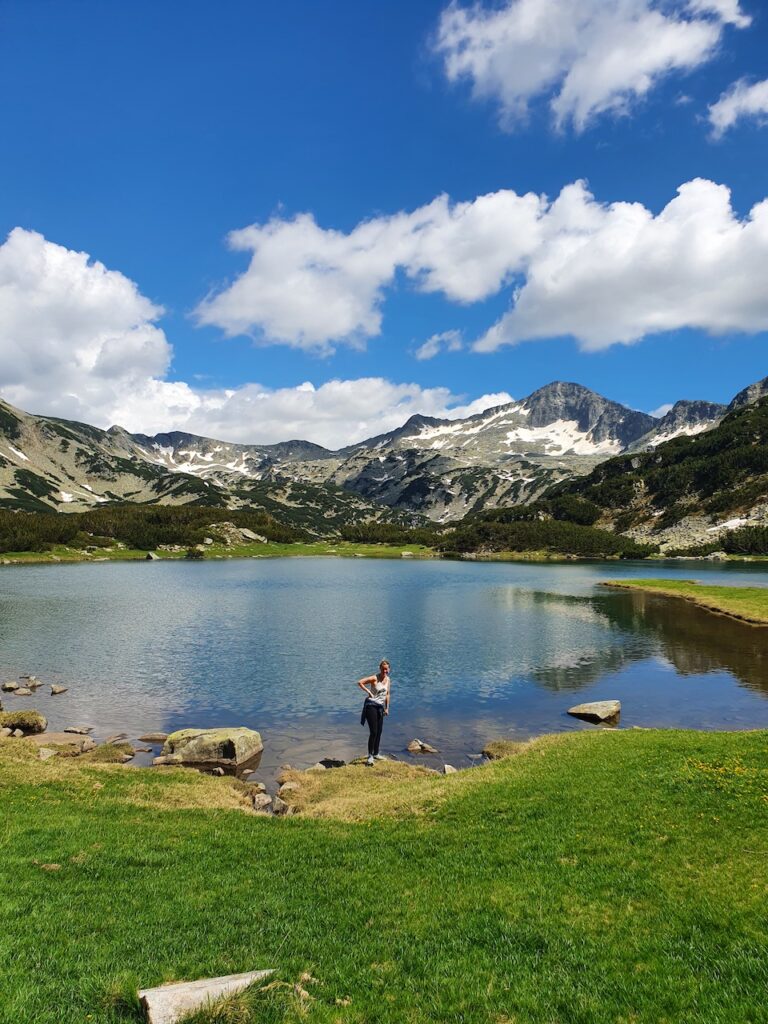 Today, I don't see eastern European countries as poor nations with bumpy roads and underdeveloped cities anymore but they are turning into "hidden gems".
Slowly, well-known brands with their gigantic logos are decorating the highway view. Labor is also very cheap compared to western Europe and you don't have to deal with massive timezone differences compared to India and South East Asia. A strong reason why Ukraine and Bulgaria is developing such a strong IT force.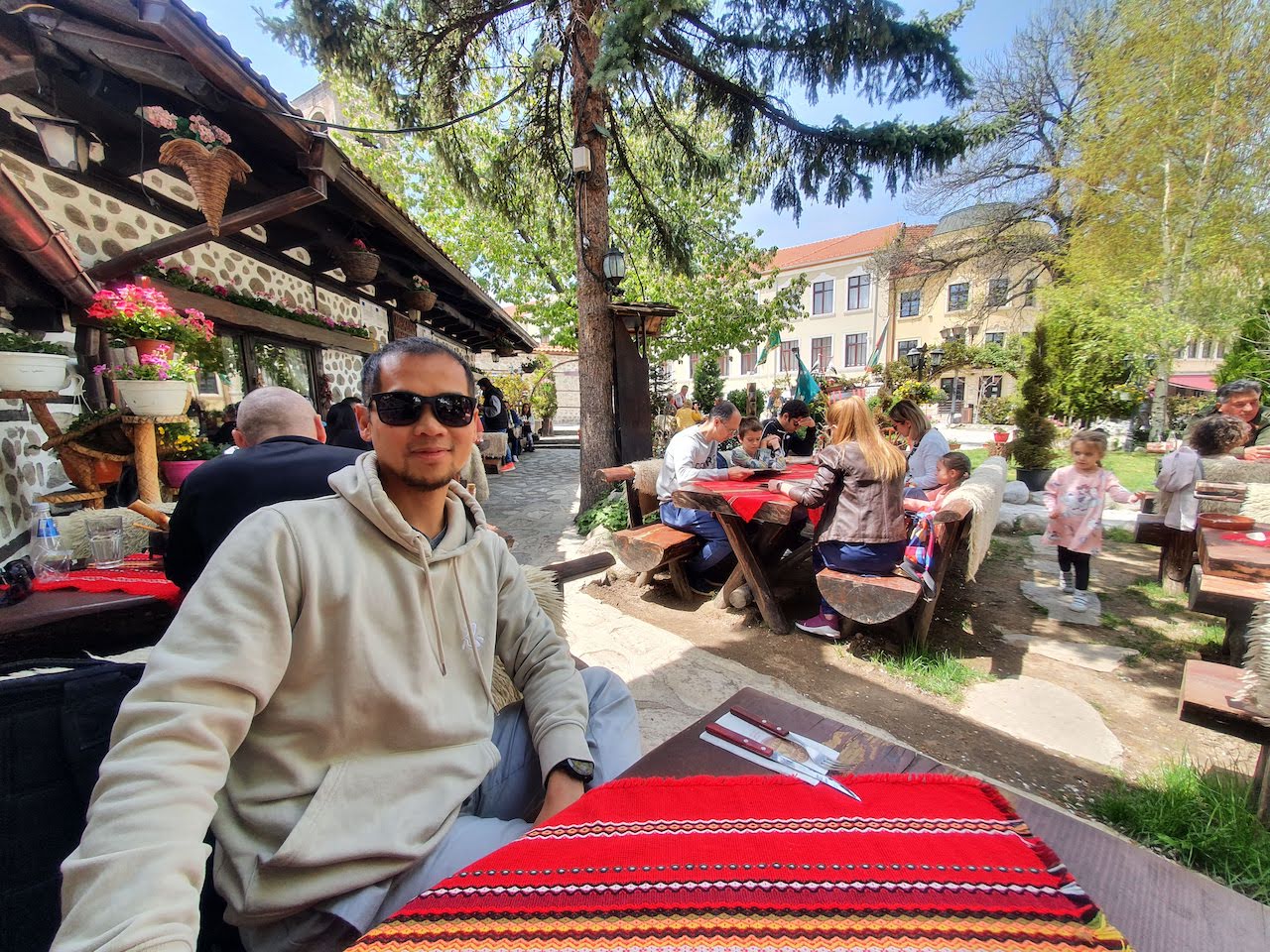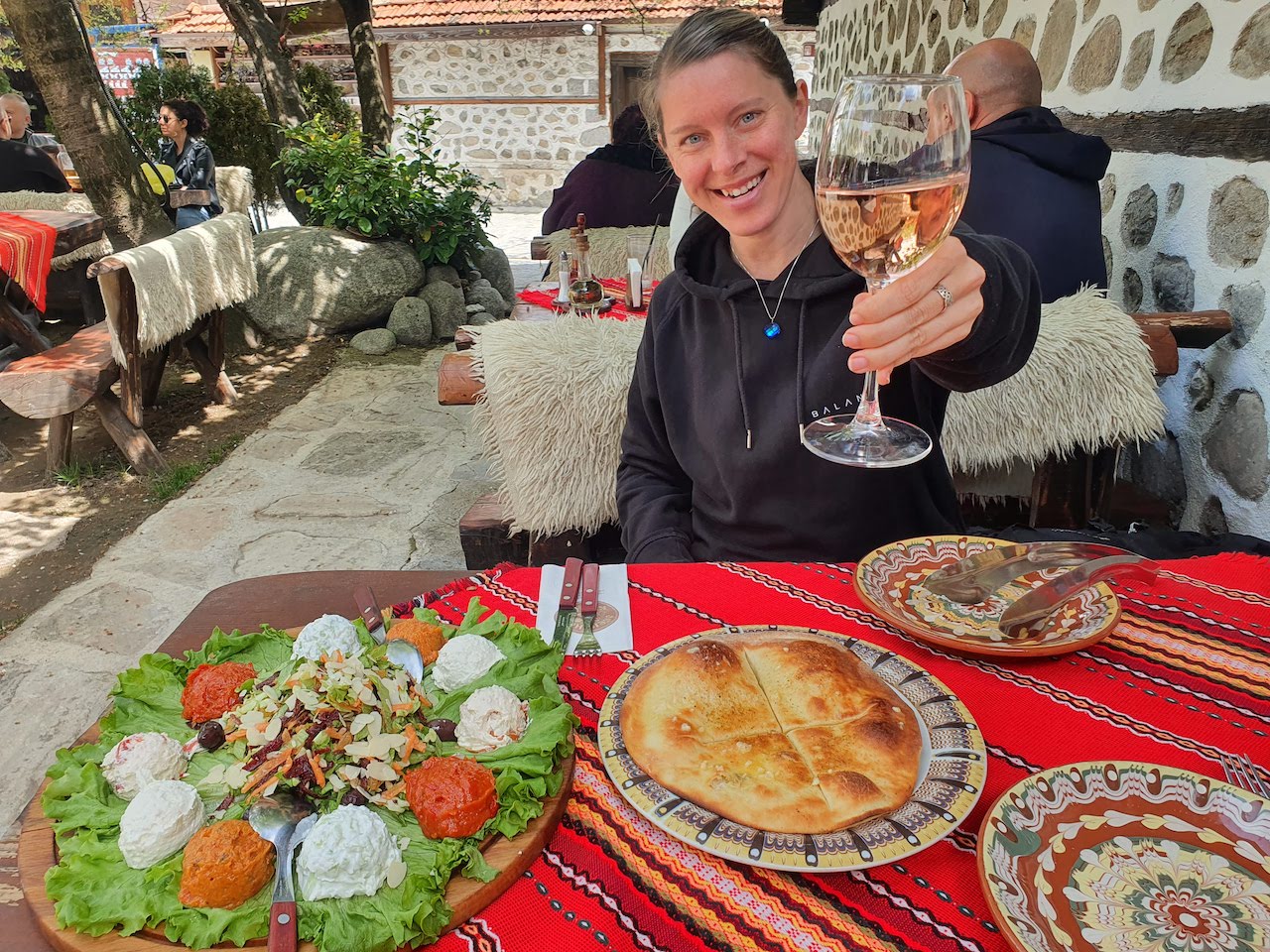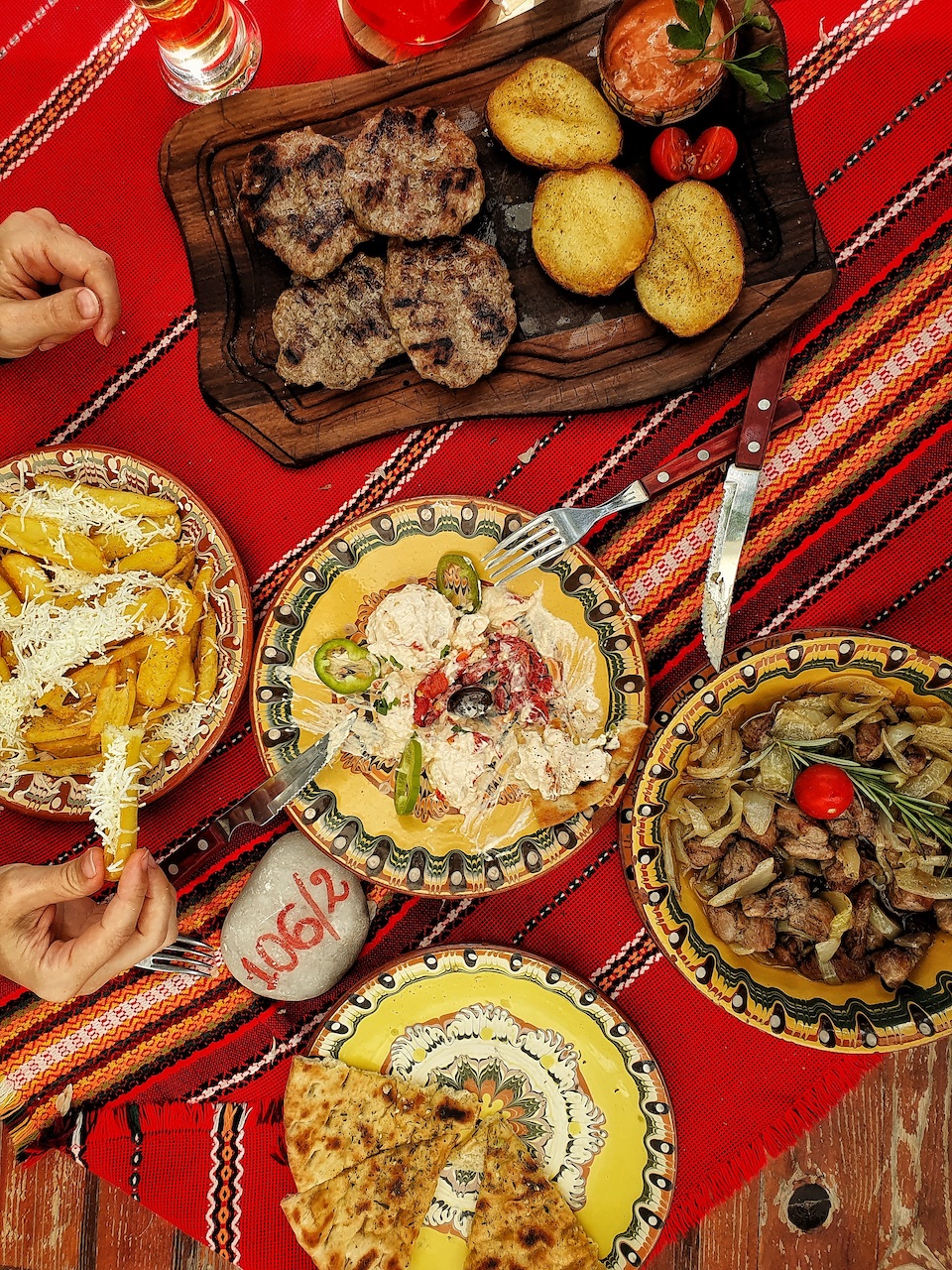 Another big reason for the growing interest is that people are fed up by rising living costs in western countries. Many are leaving countries and moving to cheaper destinations where the work life balance has a better ratio. I have been tying convey the concept of geo arbitrage to many friends in the past and since the Plandemic, I think people have been more open to this. But people never change unless they leave their comfort zone.
Applying for residency
Another reason for me to come back to Bulgaria was to get my residency. Since I have been traveling for 4 years now, I felt the urge to have some sort of base. Traveling in the last 2 years has been very stressful because of the constant uncertainty and it's good to have some backup country now where I can go back to because I don't want to back to Germany.
The application process was easy. Especially for EU citizens like in my case. Most people mistaken a residency with a Citizenship. A residency is different from a Citizenship and purely grants you to live in a country for a certain amount of time and can include a work permission as well. Whereas a citizenship makes you equal to locals and gives you the same rights.
I worked with a company here in Bulgaria and it took me a day in Blagoevgrad to get things sorted with my residency. After a few days, my fresh ID was sent to Bansko: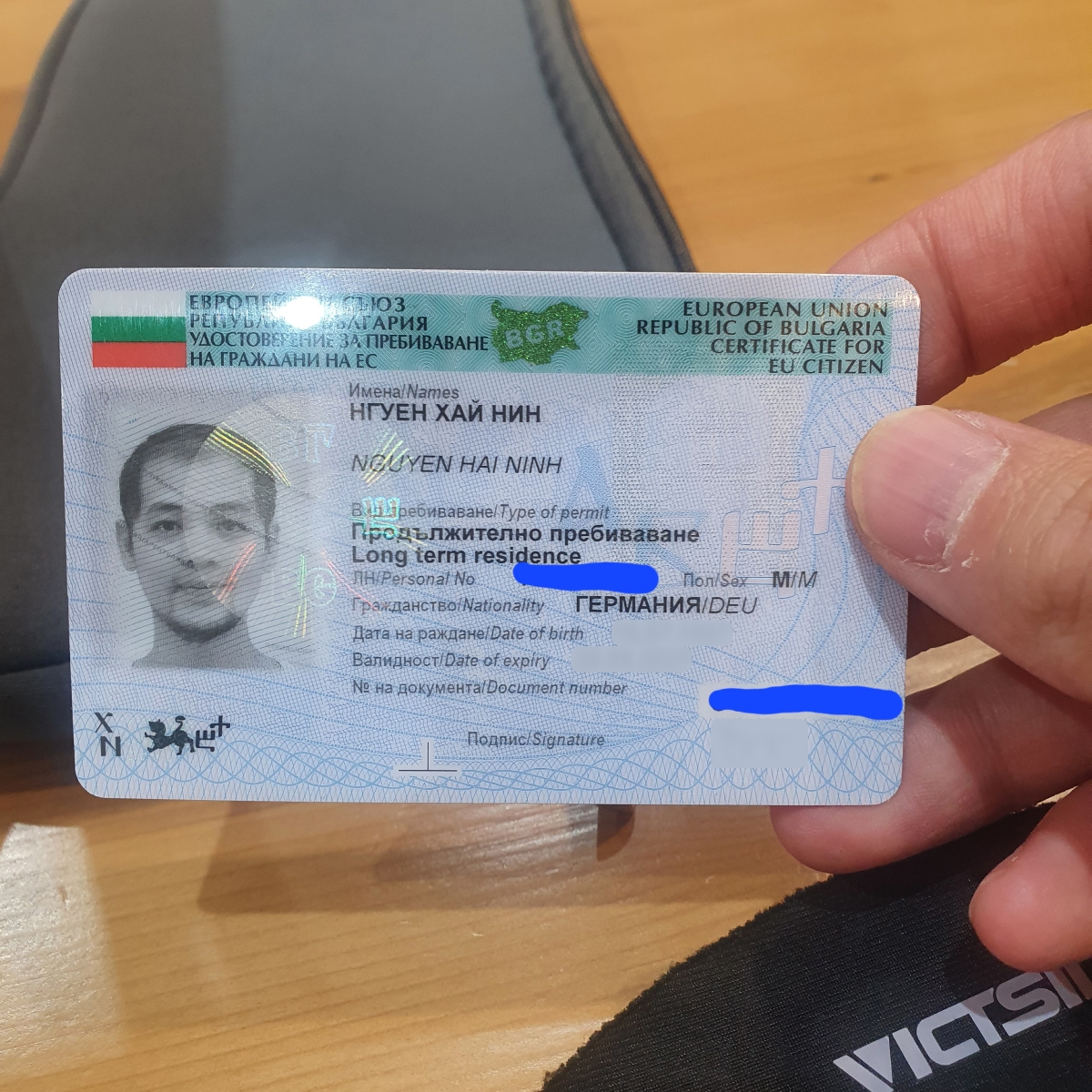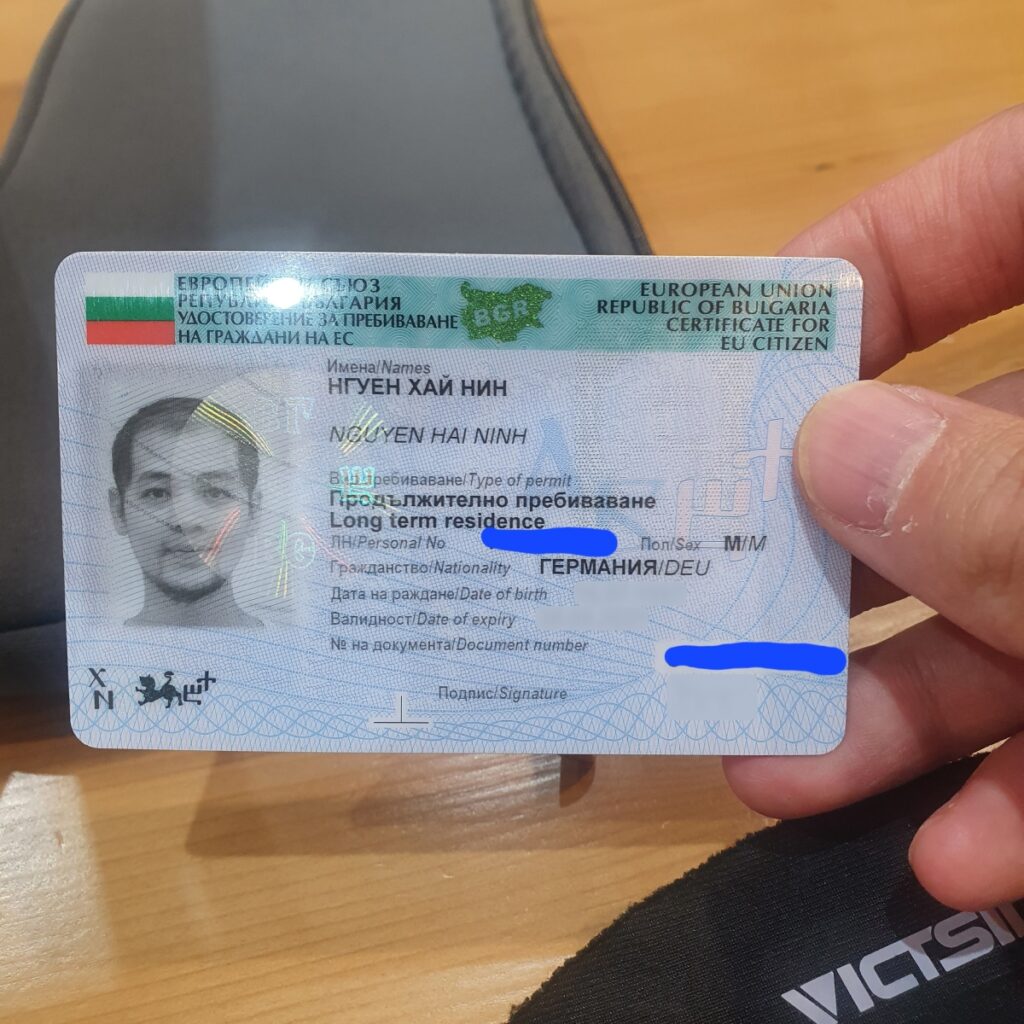 What's next?
One big event that is coming up by the end of June is the Bansko Nomad Fest.
Considering the size of Bansko, it is impressive how the community has grown here over the years and continues to do so with people buying cheap apartments left and right.
This year, Matthias (founder of Coworking Bansko) is expecting around 500+ nomads to arrive for a full week of talks and activities. Last year, it was around 300 people from what I've heard. In my next update, I will share my experience of what happens when so many nomads storm a tiny mountain town. Until then ✌️