I am currently watching the whole COVID-19 development from Hanoi, Vietnam.
To my surprise today, I've noticed that GRAB changed their app design to reflect the changes related to the COVID-19 outbreak in Hanoi.
If you are not familiar with GRAB: in short, it is the UBER of South East Asia and after they acquired all assets from UBER in 2018, they are basically dominating the entire ride hailing market in South East Asia.
Since about a week, Hanoi is in lockdown mood and people are required to stay at home.
It even goes so far, that people can get fined for leaving the house for unnecessary reason.
To avoid the risk of spreading the virus further among society, GRAB quietly changed their app design to only allow food orders.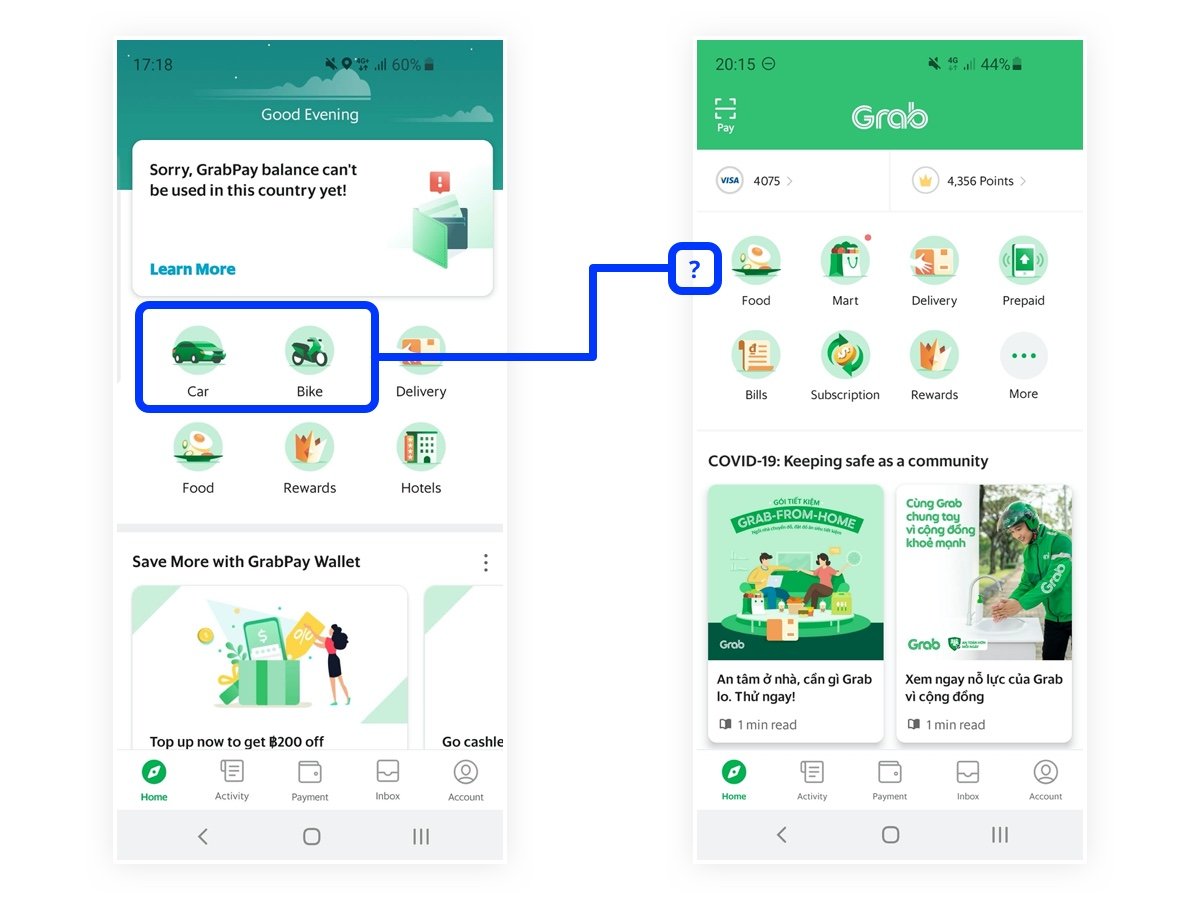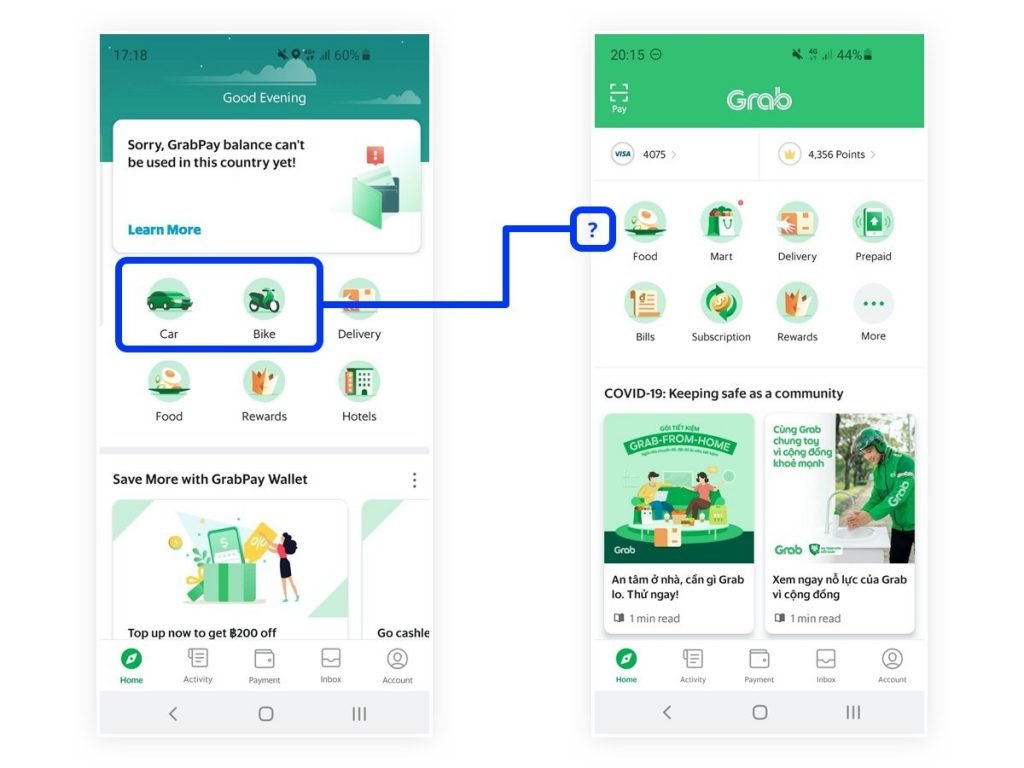 In addition to meals, they also allow to order essentials from local grocery stores.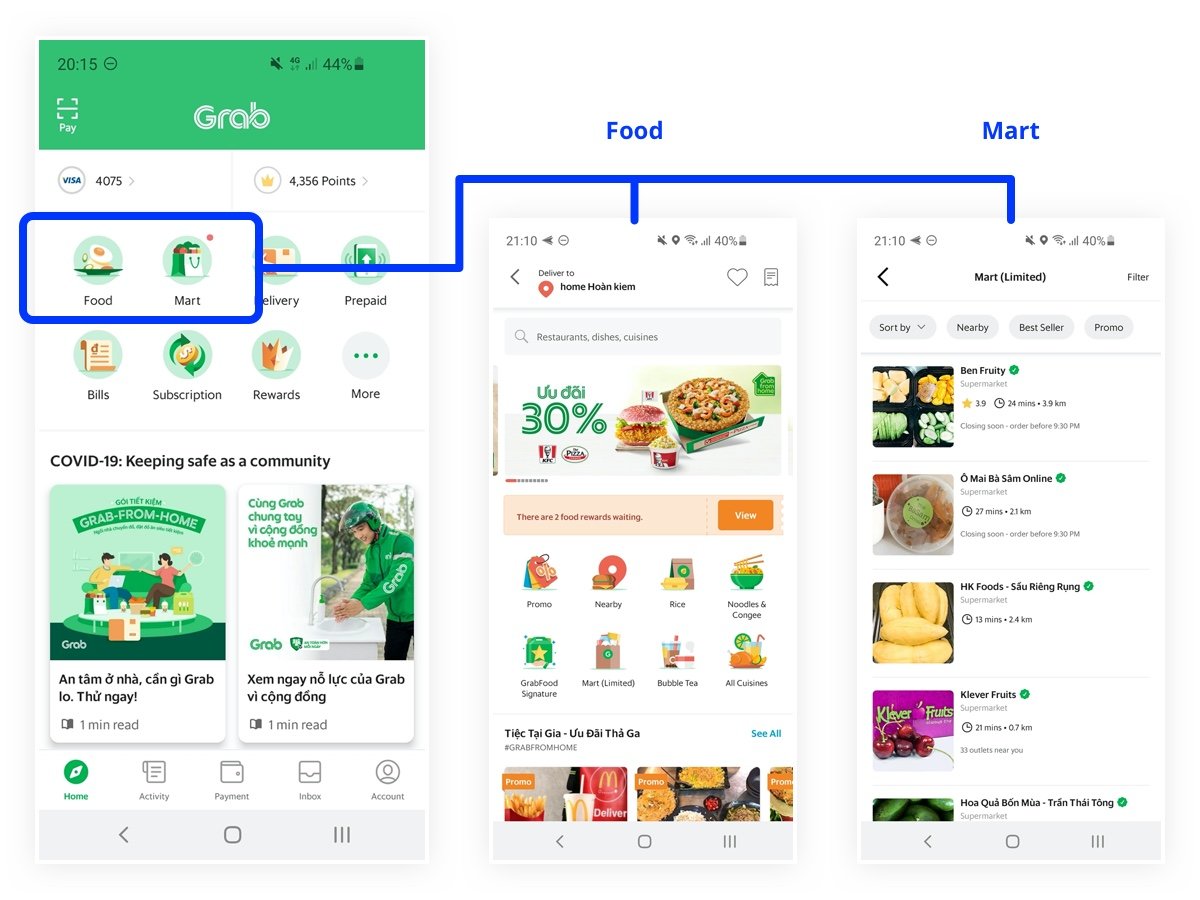 This change triggered some thoughts for designing future services:
What if apps were modular?
By that, I don't only mean just simple dashboard customization to adapt to the users needs. But rather replacing sections or modules entirely.
What if an app can instantly change the business model?
GRAB was mainly focused on providing ride services and getting customer from A to B. But similar to UBER Eats, it also introduced the feature to order food over time. With the removal of the ride service, it basically become a food delivery service like, Deliveroo, Lieferando or FoodPanda.
Which leaves me with the question
What if companies design their applications / services in such a flexible way, that they can adapt to political and economical changes?