Facing Adversity And How To Get Through Tough Times
Sooner or later everyone of us will face this kinds of situations where we feel helpless and out of control. For…
Sooner or later everyone of us will face this kinds of situations where we feel helpless and out of control.
For me, this happened earlier this year when my father spent more than 5 months in the hospital.
What started as a harmless routine inspection, turned out to be a surgical disaster and many times we thought that he wouldn't survive it.
My family never faced such a severe situation before. I had to quit everything I was doing and move back home to support my mom.
It has been a couple of rough months, lots of frustrating and desperating moments with many emotional up and downs.
I had to quit my project and leave my life in Munich behind. As a freelancer, this was a financial challenge for me because my only income stream was suddenly decimated.
Having no income for almost a year was terrifying for me because bills still needed to be paid.
Now, more than half a year down the line, I want to share with you what I've learned from the last 6 months in terms of mindset and give you tips how get through tough times.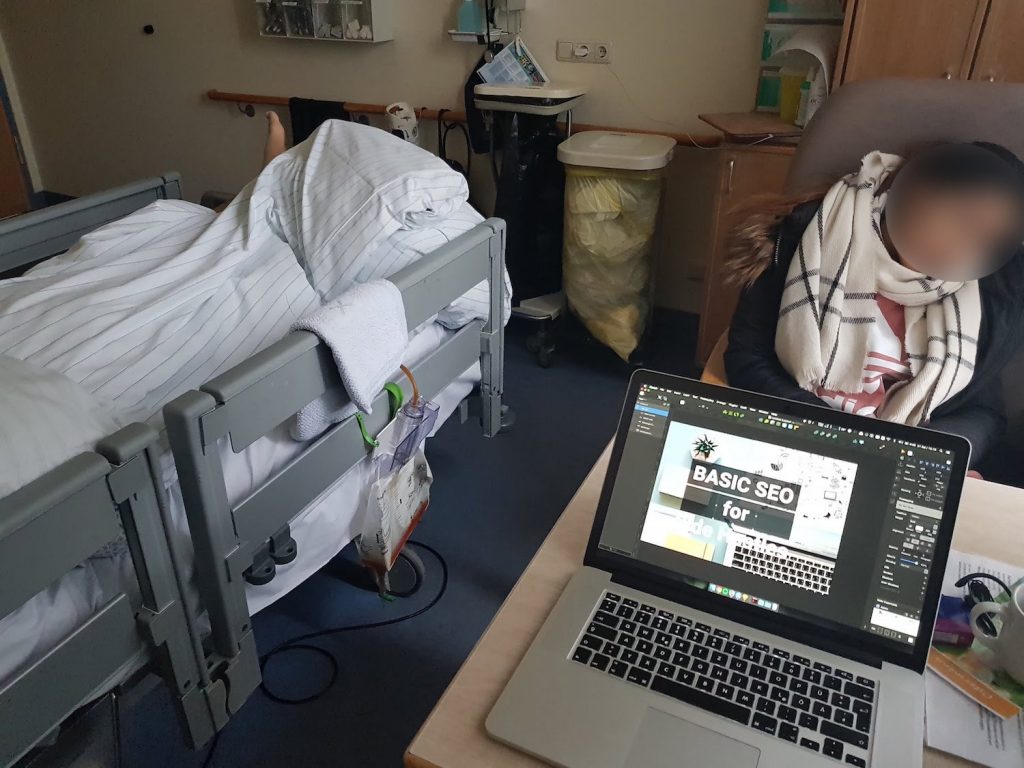 Why am I sharing this?
If you want or not, sooner or later, everyone of us has to face moments where we feel that the world is going to shit.
It's part of life.
Unfortunately, when it's time there will be no reverse or fast forward button that helps you to change your circumstances.
The only thing that you will be able to control is your attitude how you deal with the situation.
By sharing my lessons, I hope that I can help you overcome tough times more easily. Just bookmark this article and go back when you don't know what to do.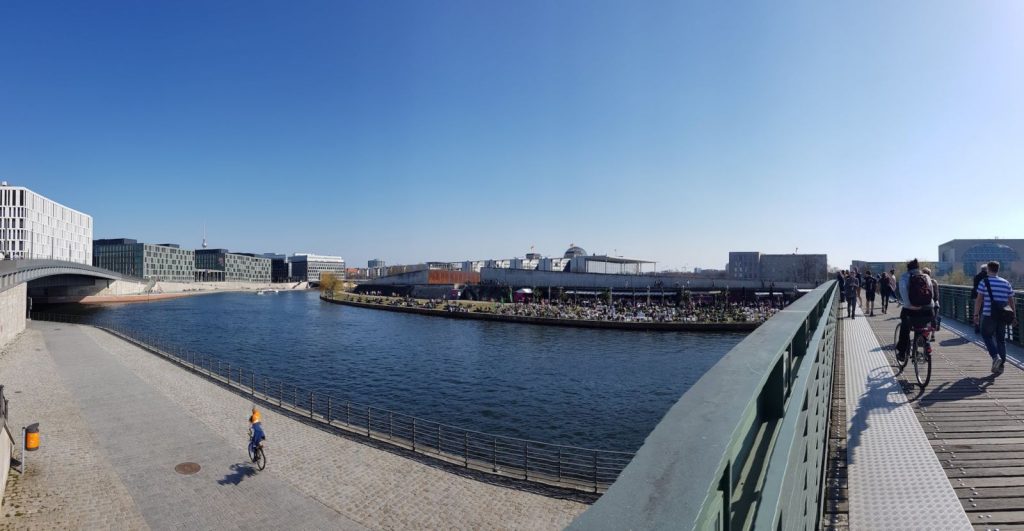 1. Life is not punishing you
So don't play the victim.
My greatest respect goes to my mother. During tough times, she kept her strength and made the best out of the situation.
Many times when I felt like I was breaking down, I looked at my mom and buckled up. I kept reminding myself, that I should be the one that she can lean against, not the one she always has to pull up or the one that drags her down.
It is important to remind yourself that you should be the rock in the family and not the victim. YOU should be the one that family and friends can rely on.
If you walk around with a sad face and your heads downwards, it will have direct impact on your overall psychology.
To overcome this, put your chin up, chest out, keep a straight back and walk tall even you feel down inside.
Life is not punishing you. But it's testing your strength. Always remember that.

2. Focus your energy on what you have
I had many moments where I felt that I wasn't really in control of my life.
Not being in control of anything and just reacting to everything that was coming my way made me feel angry.
I had a lot of mood swings. Often, I would be angry at the situation and questioned the universe why this happened to me.
But later I would realize that my attitude towards the situation would not contribute anything to resolve it, but rather make it worse.
This would be the biggest lesson for me that I learned from the great Stoics already taught in ancient times: to focus on the things you can control and not waste any thought o things you can't change.
I found that practicing gratitude is the best thing you can do in those moments.
For me, I kept reminding myself that:
My family has enough money to put healthy food on the table
We have friends that are supporting us
I've built an emergency fund and don't need to worry about money as much
Because you cannot be angry and happy at the same time, you rather focus on being happy than miserable.
The act of showing gratitude is a very powerful tool. Too many people are focusing on what they don't have and what others have instead on focusing on themselves.
The grass is always greener on the other side and if you always look at the things others have, you will never be happy.

3 Find something to get distracted
In tough times, you cannot just sit around, starr at the wall and be sad all the time. You need to get moving.
What helped me a lot during the last couple months, was to find something I can work on.
A new project would help me to create a balance to the daily family situation and keep my creative juice flowing.
It is important that we allow our soul to breath, especially in times of turbulence.
If you shift your mental energy towards something you enjoy, it will make tough situations much more bearable.
I personally started a new project that embraces the artistic side of me. I signed up for a Print on Demand website where I can upload artwork that will bre printed on various products. If I am lucky, someone will someday buy one of the products with my artwork printed on it and I will collect the royalties.
As I already wrote in a previous article, I want to get away from Amazon FBA so I looked for a business model that is easier to start and doesn't require a heavy amount of upfront investing.
This is my first experiment with print on demand drop shipping and I will probably share my experience once I figured out how to game works.
But you don't necessarily need to start a business. Here are a couple more ideas for positive distractions:
learn a new artistic skill such as painting, knitting, etc.
learn a new language with tandem partners online
join a sports club to meet new people
go to meet-ups in your town
get a pen pal (here is a nice app I found)
start a blog and write about things that you enjoy most (sign up for medium to get started quickly and don't worry about if people read it or not)
The most important thing is, that you get yourself up and shift your mind more towards positivity.
4. Get rid of FOMO
My last point is about the fear of missing out. Especially if you have to stop working and don't have your community around, it will make you very nervous.
You will always have this feeling that everyone is moving forward but you. For about a year, I couldn't really take on design jobs because I had to support our family business.
This made me very nervous, because as an Interaction designer, I feel like I have to stay on top of things all the time. Reading about the latest design trends and get to know the latest prototyping tools.
To always stay on top of what's going on in the field of technology is very tiring, but I always feel like I HAVE to do this in order to keep my market value.
I realized that this is a very destructive thinking. I realized that all these worries were product of my own mind.
Instead of focusing on the outside world, I started to shift my focus on myself. I started to read two books about mastery:
and the examples of "Masters" of the past made me realize a very important thing:
GREAT PEOPLE NEVER WORRIED ABOUT THAT THEY MISSED OUT ON SOMETHING
Mozart never worried about other composers that they made more money or had more fame.
Darwin never worried about that someone might discover the theory of evolution before him.
There is always a reason why certain things happen. You may not see it immediately, but when you look back, you will be able to connect the dots.
For me, working in the family business (gastro business), gave me chance to improve my social skills by talking to customers and practicing my communication skills. These skills, will be of tremendous help no matter what industry I am in.
So try to look at the situation and always ask yourself: What can I learn from this right now?
"Tough Times Never Last, but Tough People Do!"