January 2020 – Travel & Income Report: Life in Da Nang
January has been a wonderful start into 2020 as I moved to Da Nang with my girlfriend. I had been to…
January has been a wonderful start into 2020 as I moved to Da Nang with my girlfriend.
I had been to Da Nang many times before as a tourist, but this was my first time living in Da Nang like a local (expat).
After staying in Chiang Mai for almost a year, it was a welcome change to live close to the beach and get away from the mountains.
In the past, I only visited Da Nang with my family and my past experiences had been completely different. I never thought I could actually live in Da Nang because I considered it as a boring city. However, Da Nang is a very fast growing destination and considered to have the highest living quality in Vietnam!
After spending a month in Da Nang, I can honestly say, that I really enjoyed the slow paced beach life.
At first, we didn't intend to come to Vietnam and were planning to go to Malaysia for 3 months. But due to cheaper flight tickets from Chiang Mai, we ditched our Malaysia plans last minute and decided to come here instead.
And we didn't regret it!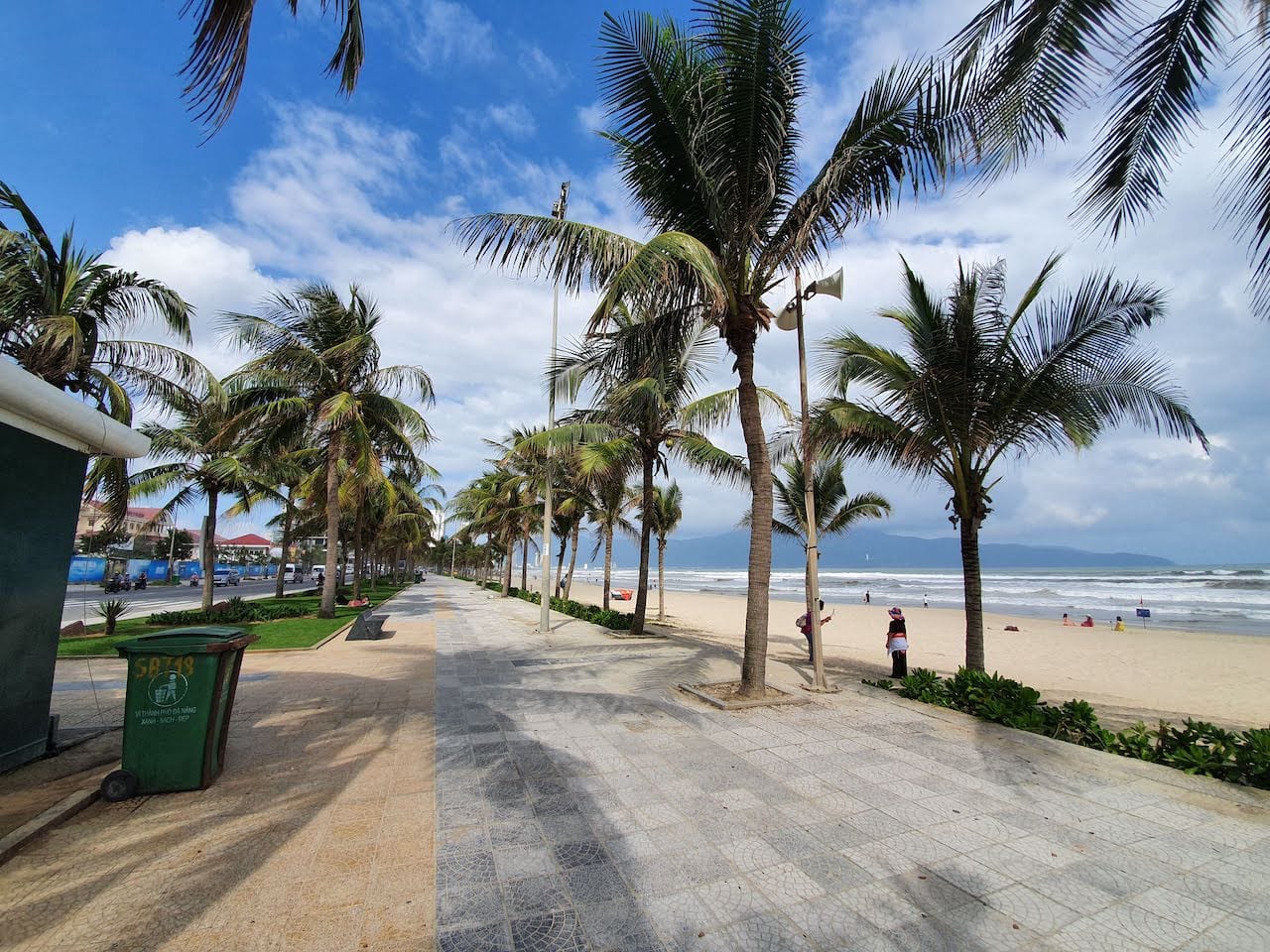 Apartment Hunting in Da Nang
We spent the first two weeks looking for an apartment, checking out restaurants and getting settled.
Finding apartments in Da Nang was easier than expected. If you are more interested in finding an apartment in Da Nang, I wrote a more detailed article about how to find apartments in Da Nang.
We started our research on Facebook, but then decided to move our research into the real world and walk around nice looking neighborhoods. Most apartment buildings have phone numbers written all over the place and so getting in touch with the owner / manager via Whatsapp was a piece of cake. Personally, I believe the most efficient way to find an apartment in Da Nang is to book a hotel for the first two days and walk around in the neighborhood. This way you can also make sure you like the area and avoid loud construction work.
It took us not even a full day to find an apartment. We messaged one of the apartment owners and the manager showed us the available properties. We payed the deposit on the same day and moved in a few days later.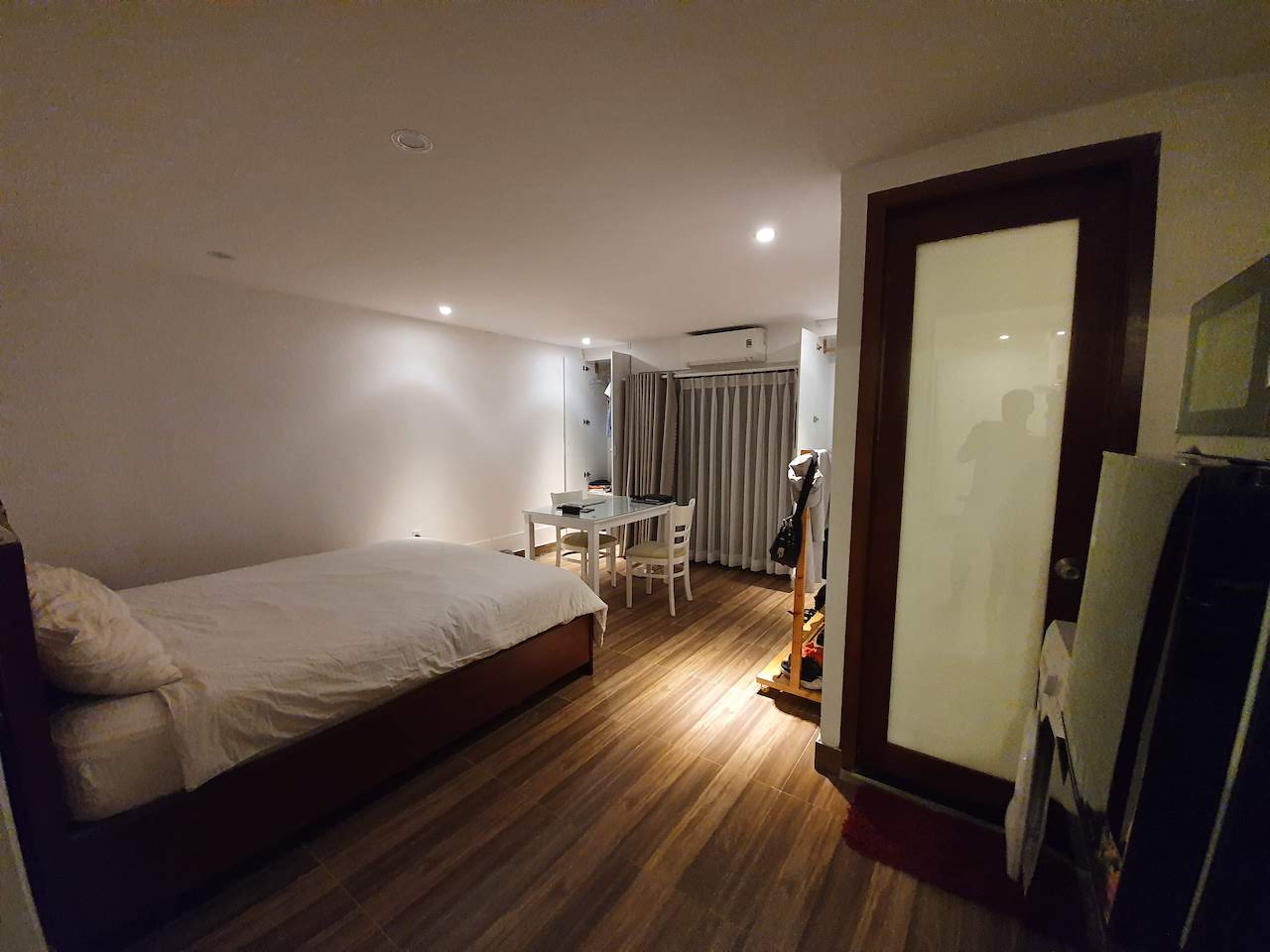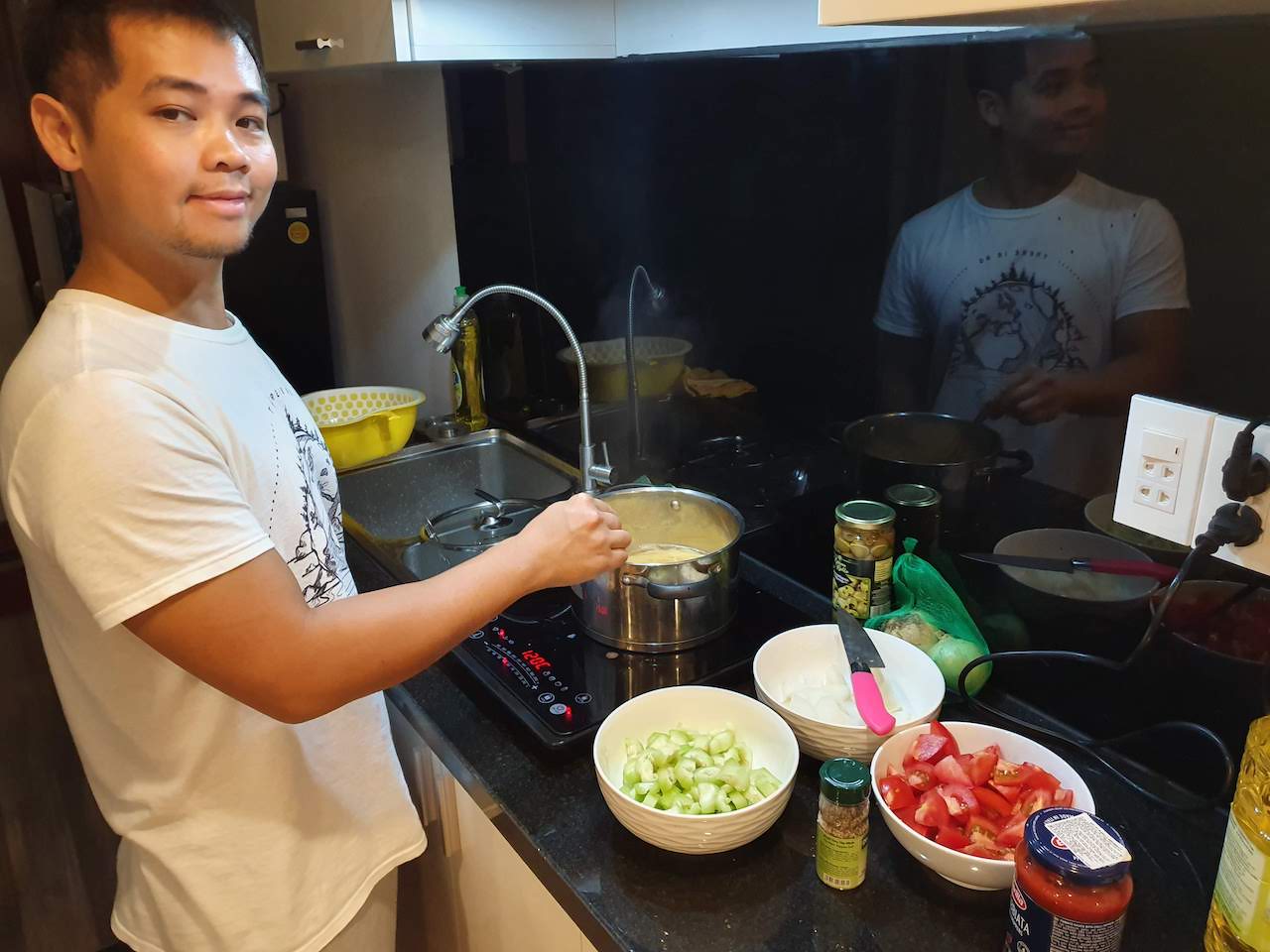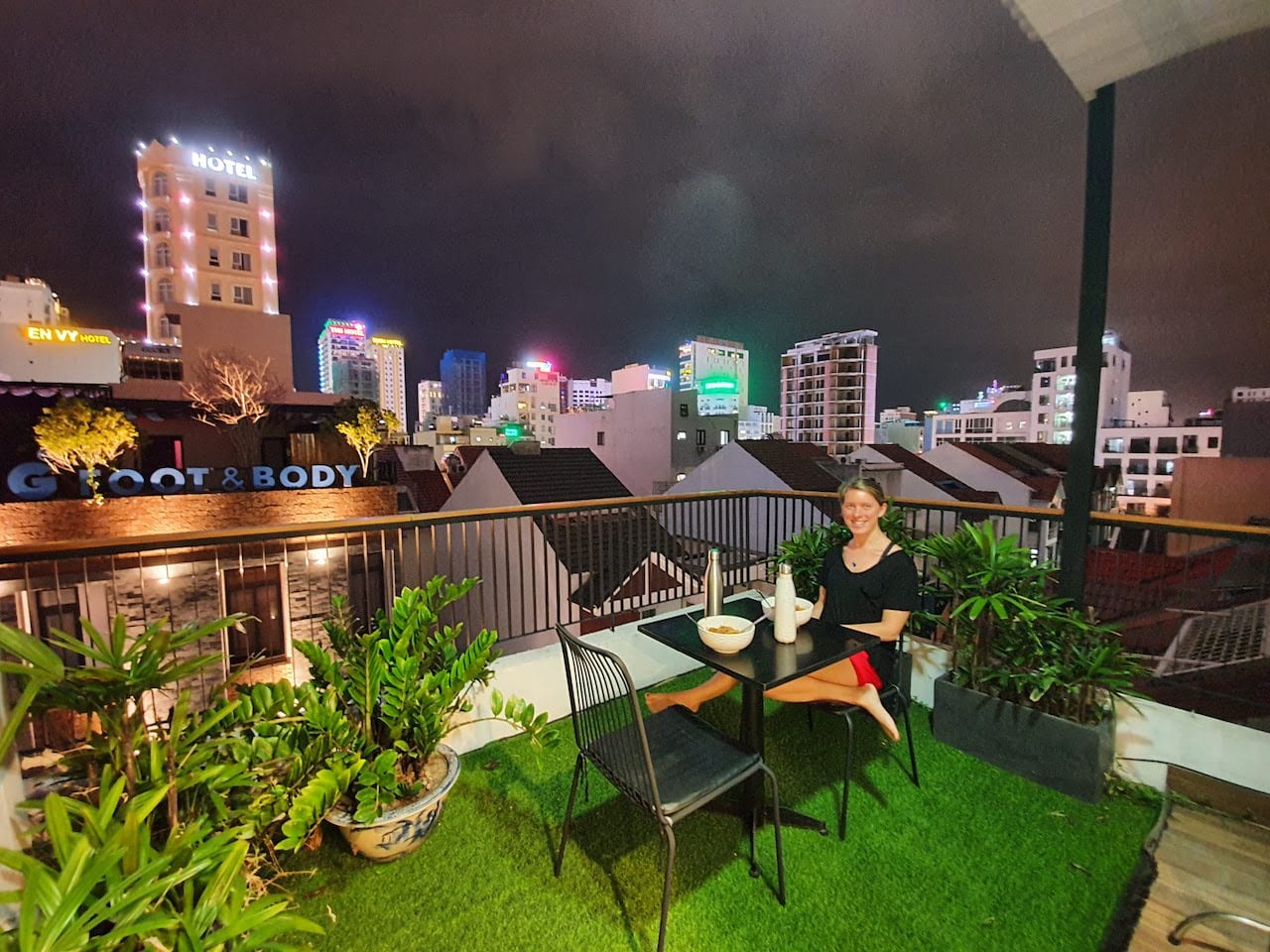 Life in Da Nang
We really wanted to stay close to the beach and so we ended up living in this popular area called Anh Thuong.
Anh Thuong is considered an up and coming area and had everything we needed. The only downside about this area was the ongoing construction.
In a few years, I can imagine it will be much more popular and filled with nice cafes and restaurants.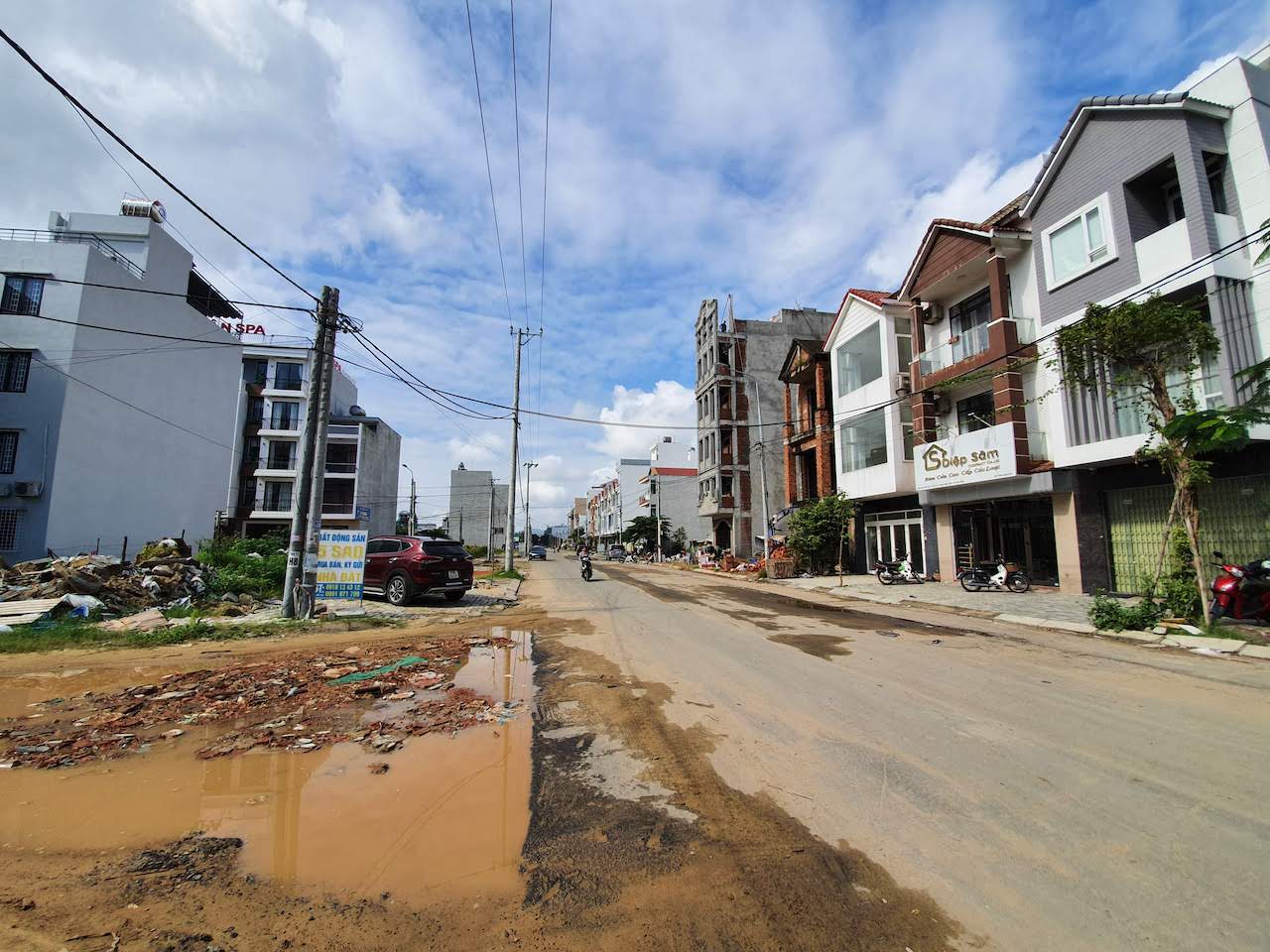 Many streets look like this in Anh Thuong. However, it is still among the most popular areas.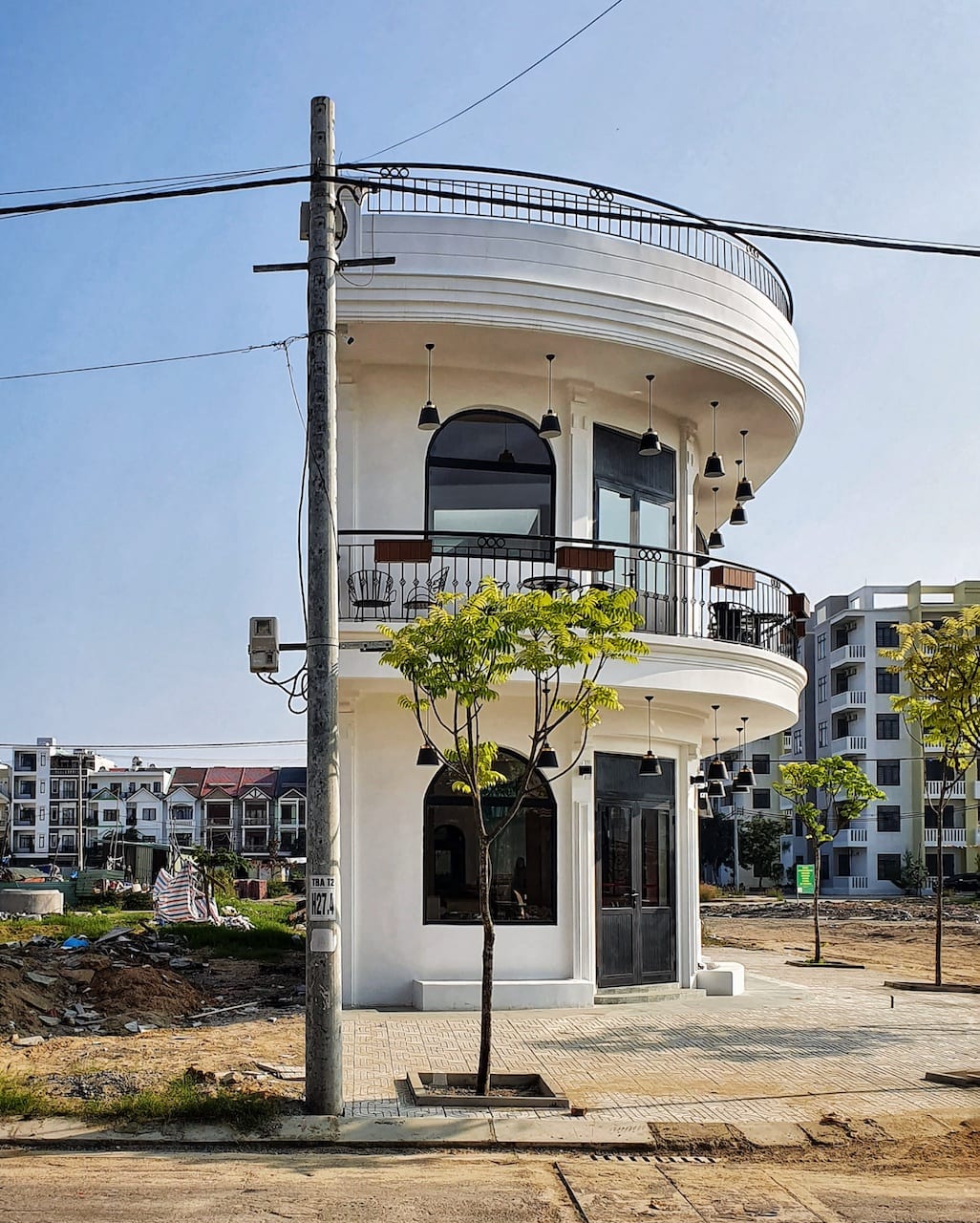 I was actually very surprised about the food and coffee scene in Da Nang. We found many vegan/vegetarian friendly restaurants, which is not typical for Vietnam.
Also many coffee spaces had a decent touch and were "nomad-friendly" (fast wifi, hipster coffee, big tables and comfy seats).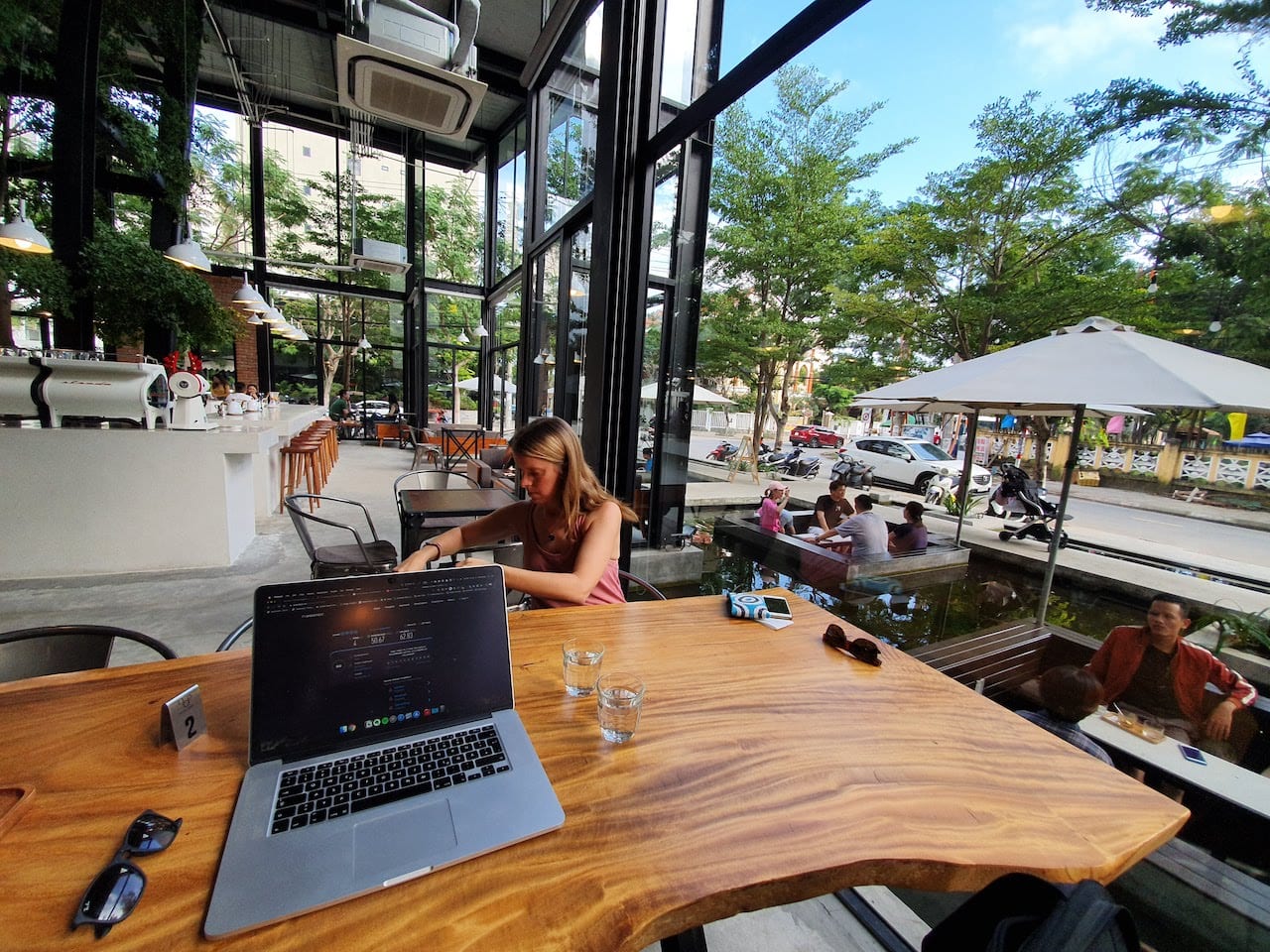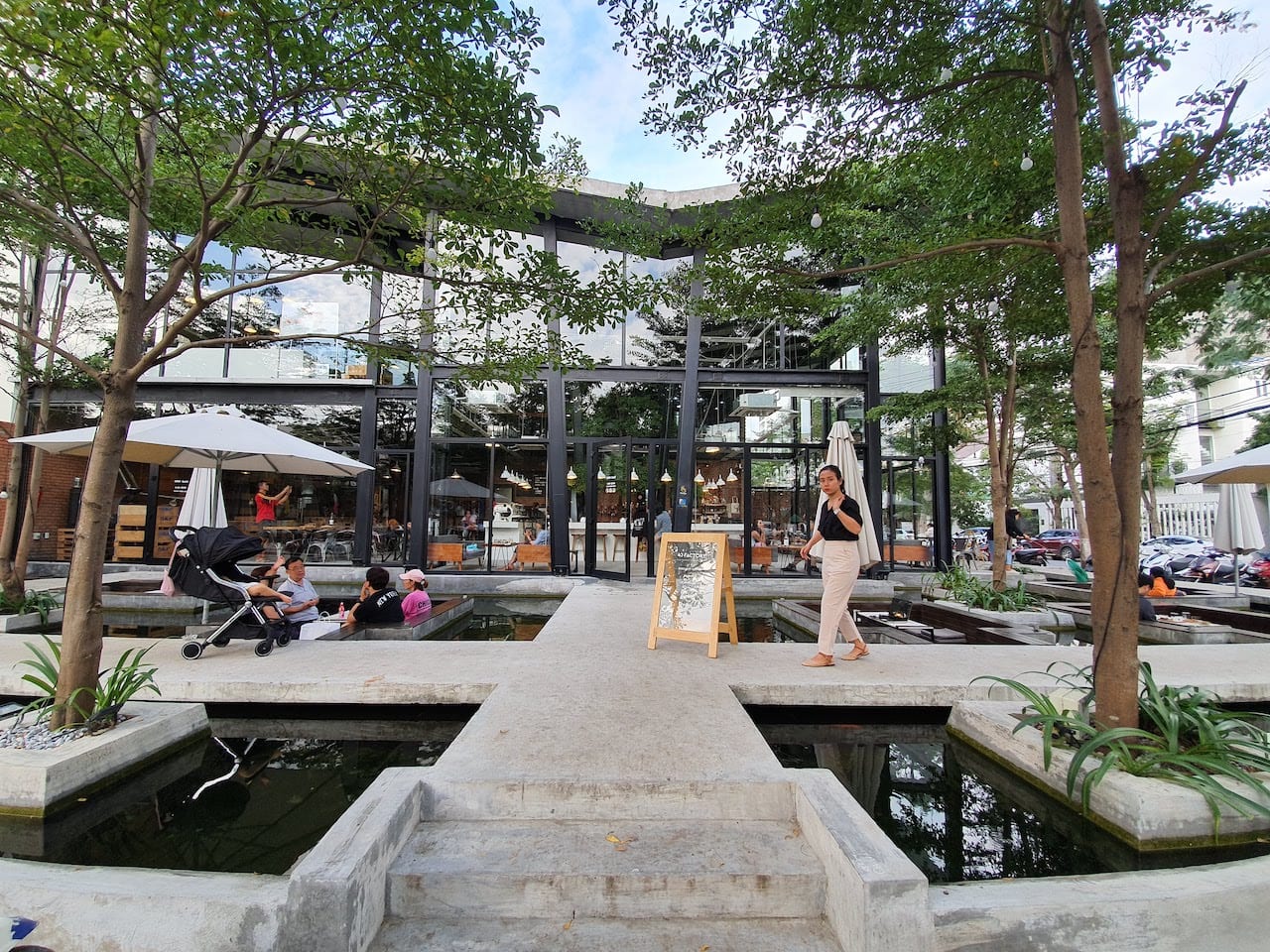 But you can't really visit Da Nang without trying the seafood. I was lucky that my family was visiting and we enjoyed awesome food together.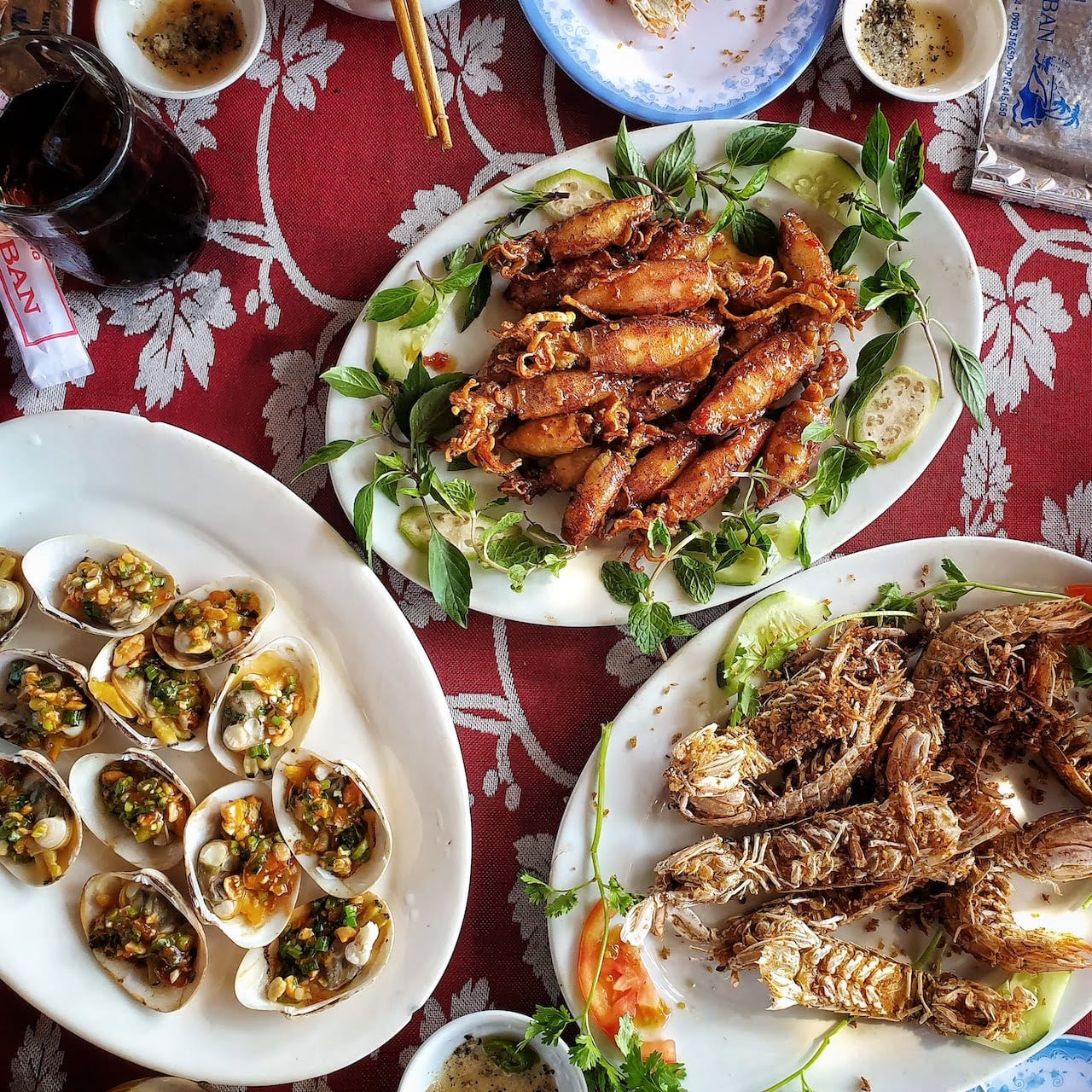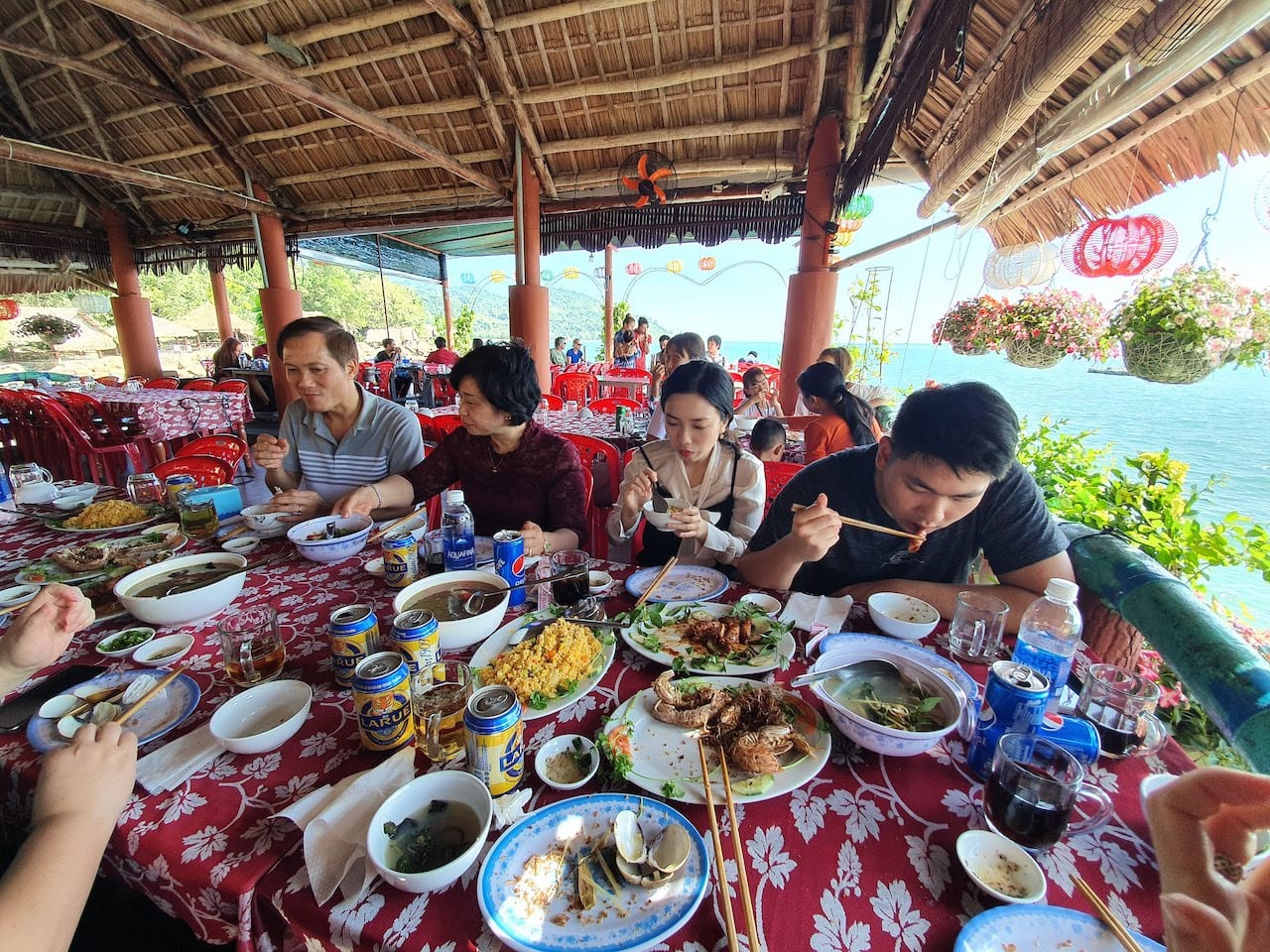 I think it is safe to say that our favorite aspect was the beach life.
Back in Germany, I used to go for a run every few days. I completely stopped with running in Chiang Mai because the city is not really made for runners and I ended up joining a gym.
But since we got to Da Nang, I started running again and I really enjoyed going for a beach workout at the end of a work day. Breathing in the fresh air from the ocean and saving money by not needing a gym is just beautiful.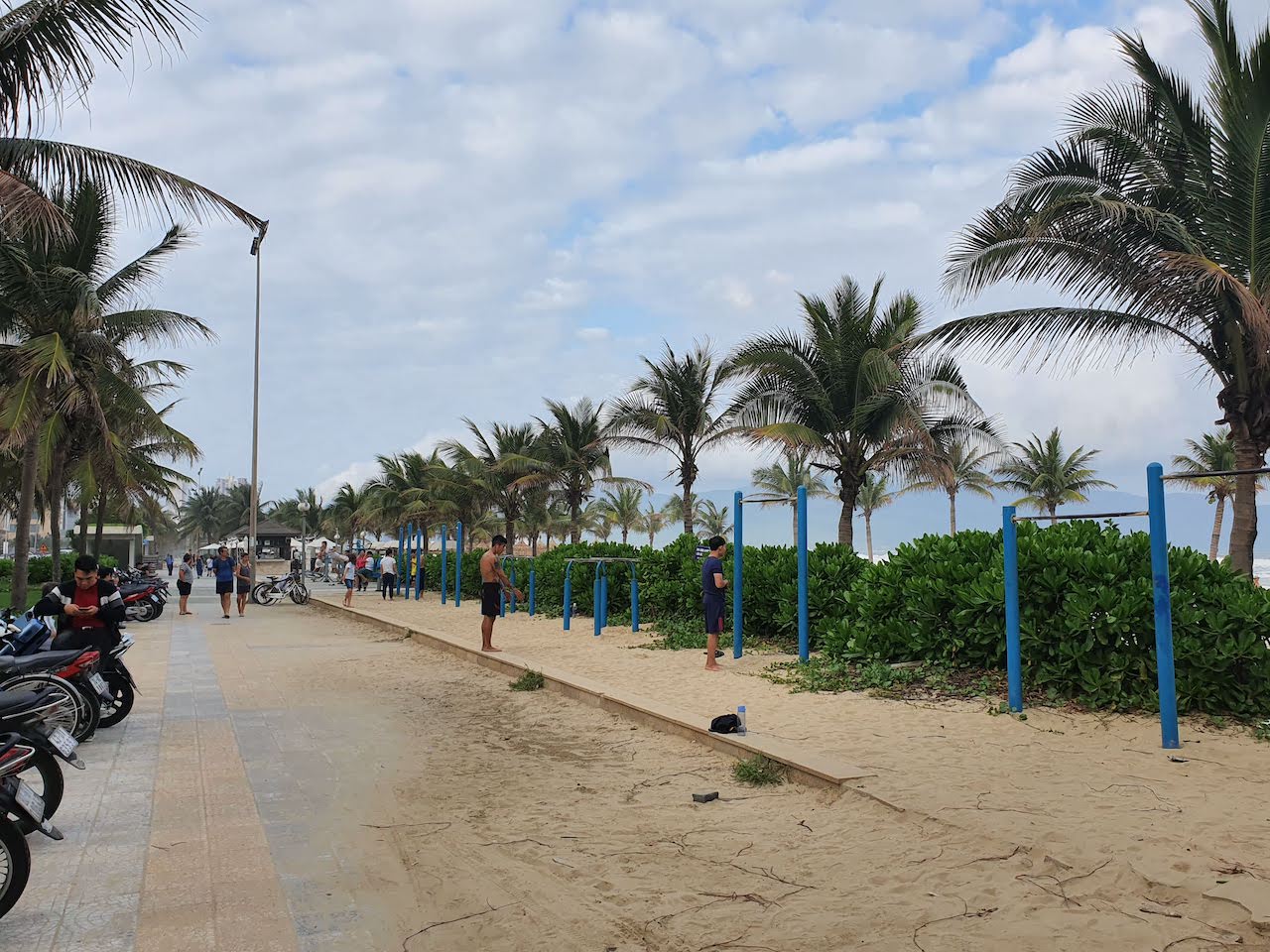 Throughout the month, we tried to squeeze in as much as possible. Here are a few highlights:
We visited Hoi An…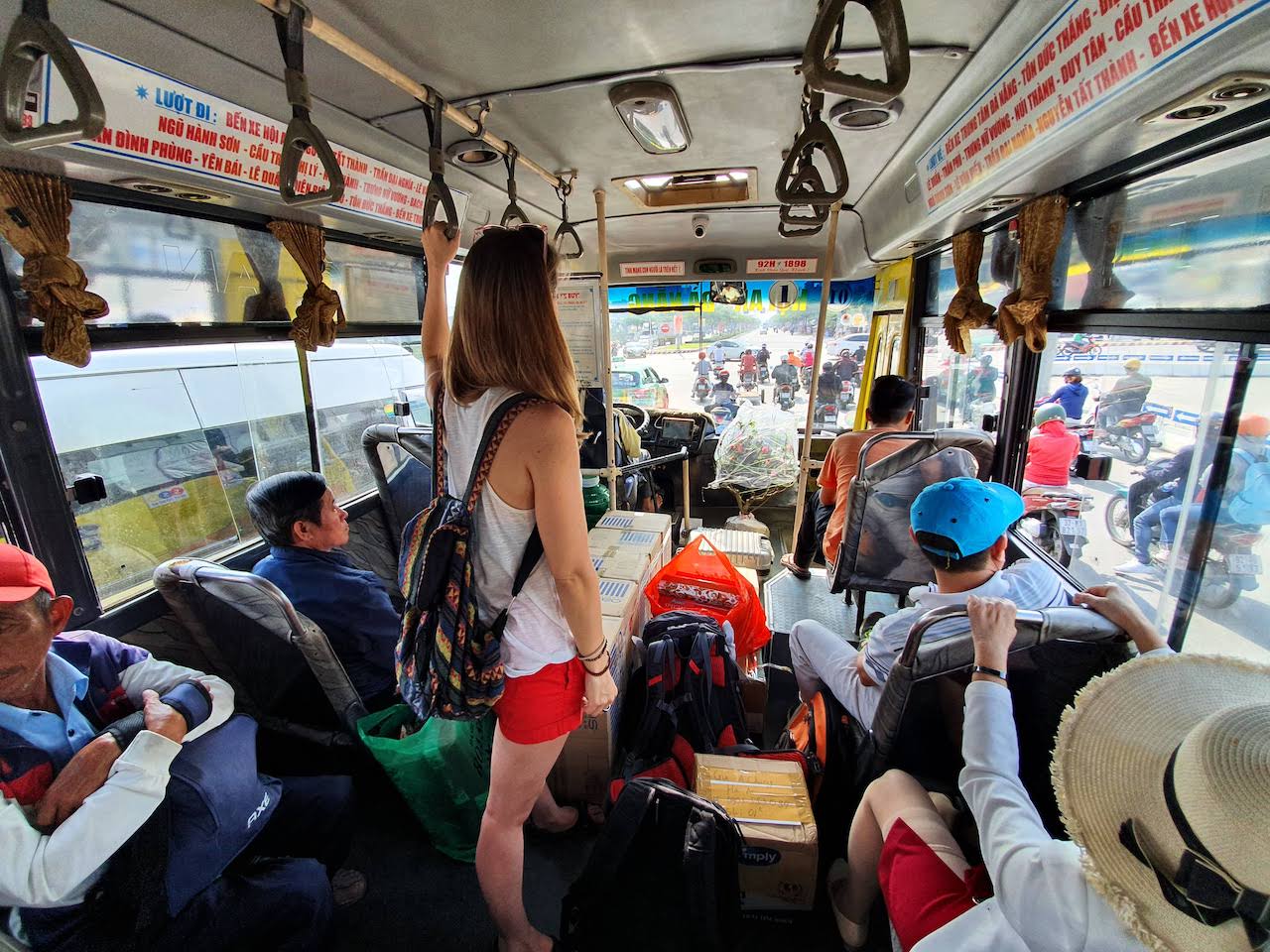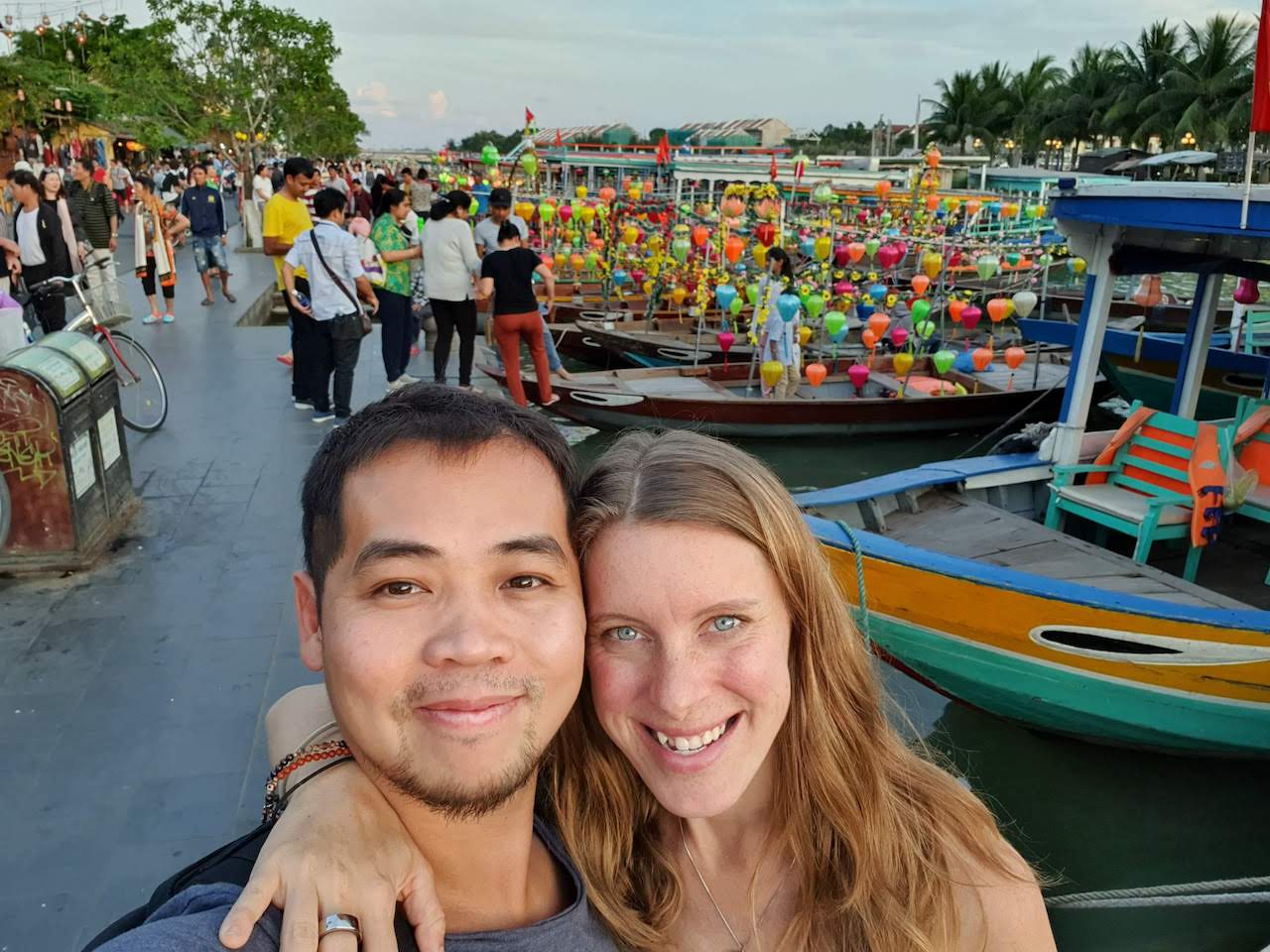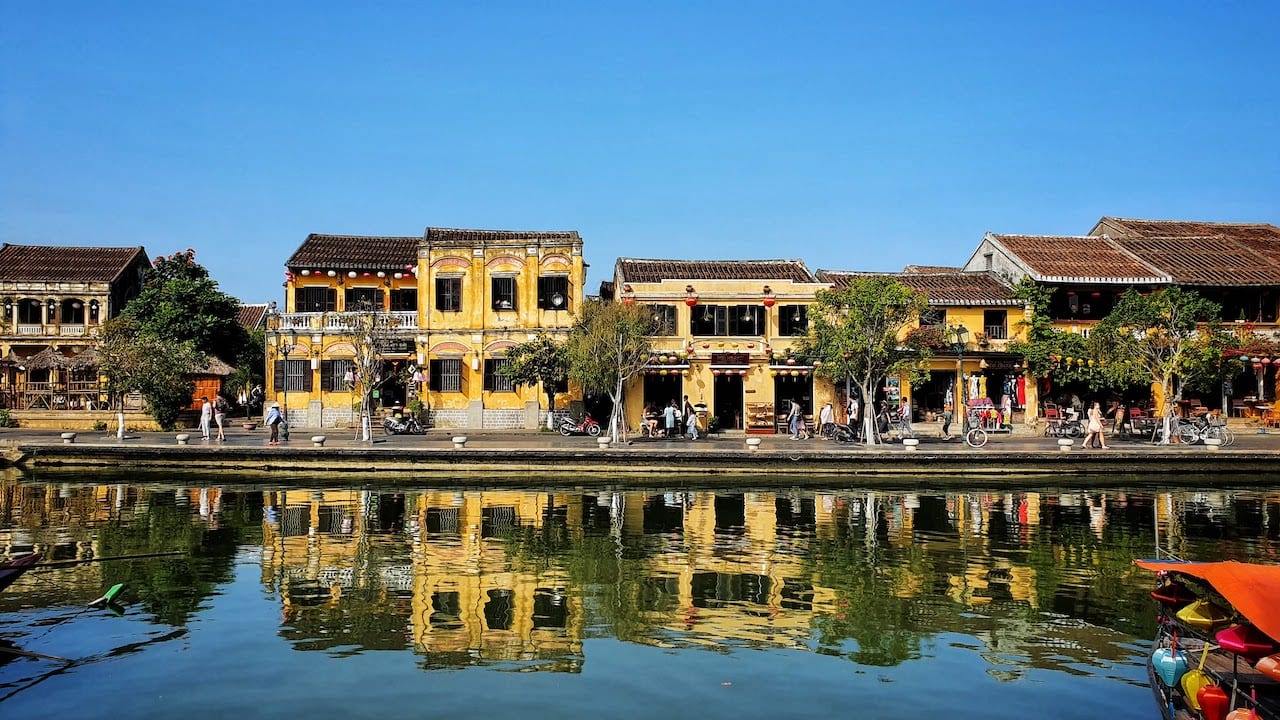 You cannot really go to Hoi An without trying the Banh Mi that was popularized by Anthony Bourdain: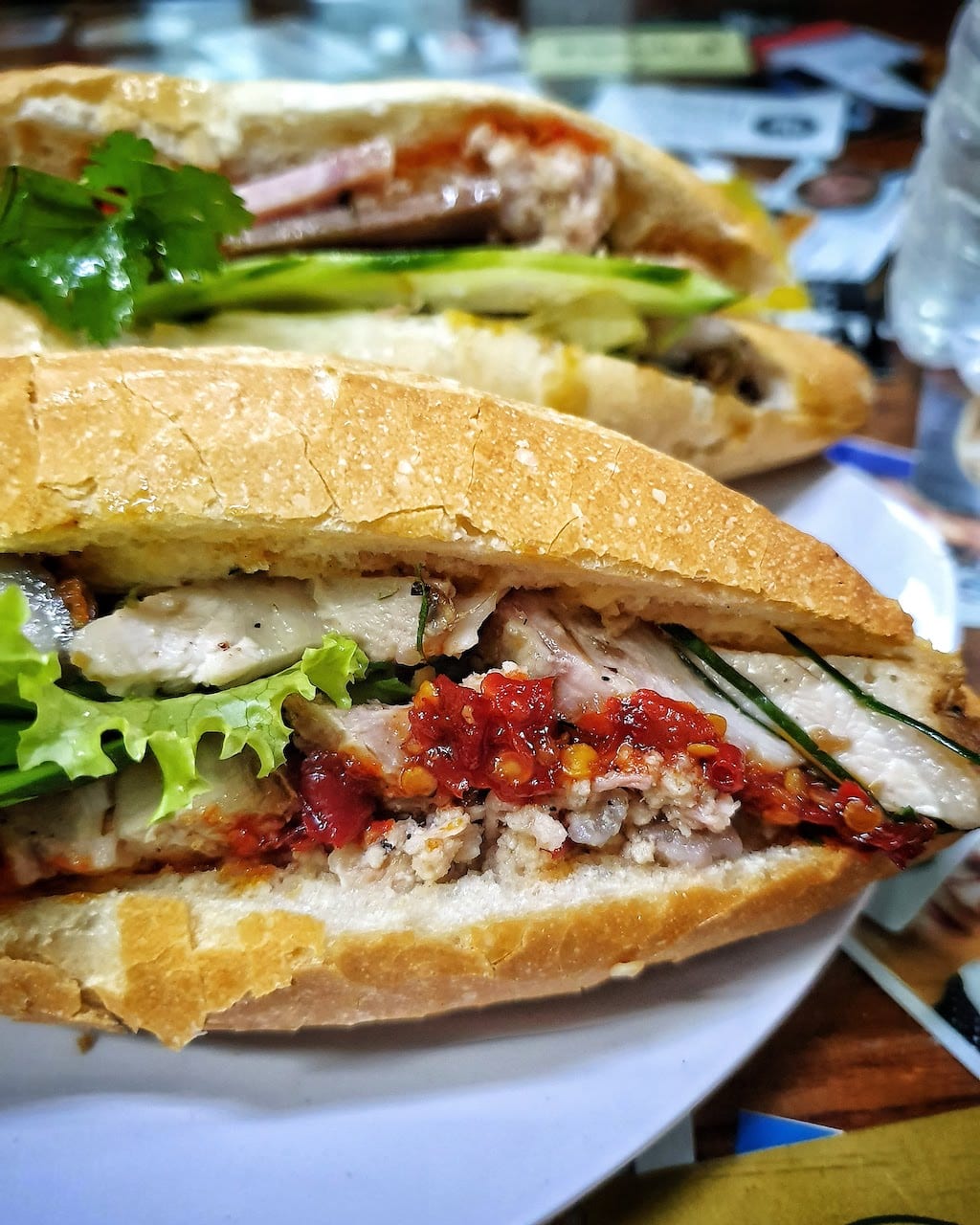 We also met up with Brenton and Christine who happened to come to Da Nang for a visit. We met Brenton and Christine in Chiang Mai and hung out on Koh Lanta as well. So much fun catching up in different parts of the world.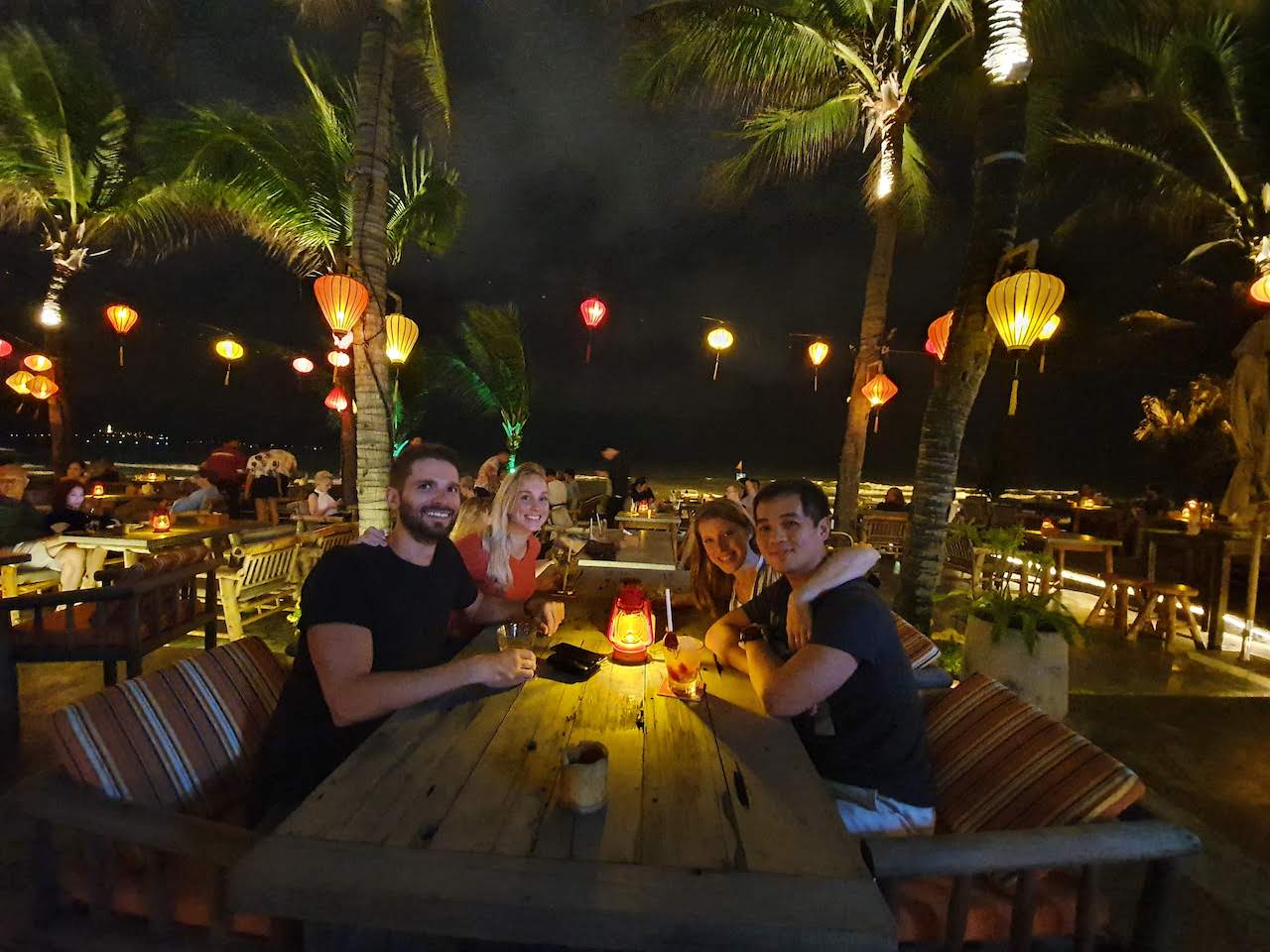 We were also grateful to make new friends. Richard and Angela are a lovely couple who were introduced to us by a friend from Chiang Mai. The power of networking!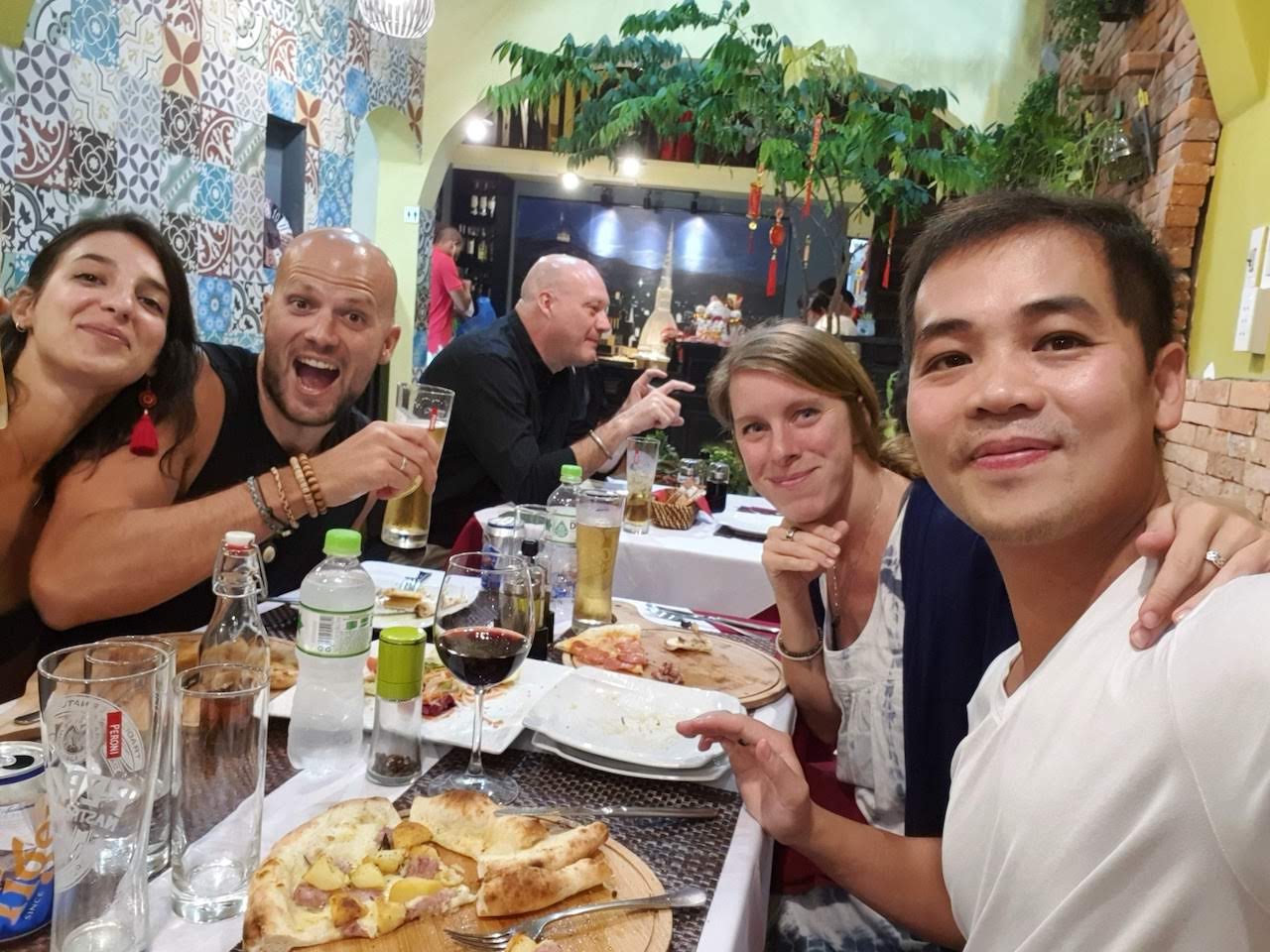 Online Business
January was a slow month for me when it came to my online shop. Luckily, my freelance business picked up again, so I didn't worry too much about it. As I expected, things are much slower after Q4 because people are not really shopping as much.
In January, I also put more work into my own website. Optimizing for SEO and building other traffic sources. As I mentioned in my previous articles, I want to drive my attention away from using platforms like Amazon and Etsy in the long term and focus on a business I can control 100%.
Nevertheless, compared to last year January 2019, my store was still performing much better. Of course this is due to a much higher amount of products and better SEO. My conversion rate is still very low, which I think, has impact on my sales. Last year, I drove a lot of traffic from Pinterest. However, that traffic didn't convert well, and pushed my conversion rate down.
I've been trying to decrease my Pinterest traffic in hopes to drive my conversion up and indicate Etsy that my products don't suck. But that will take a bit longer.

My traffic in January had a slight upward tendency. I kept my marketing budget the same and so I think it was the result of getting up in ranking. My conversion rate was awfully low, which was a result of the non-converting Pinterest traffic.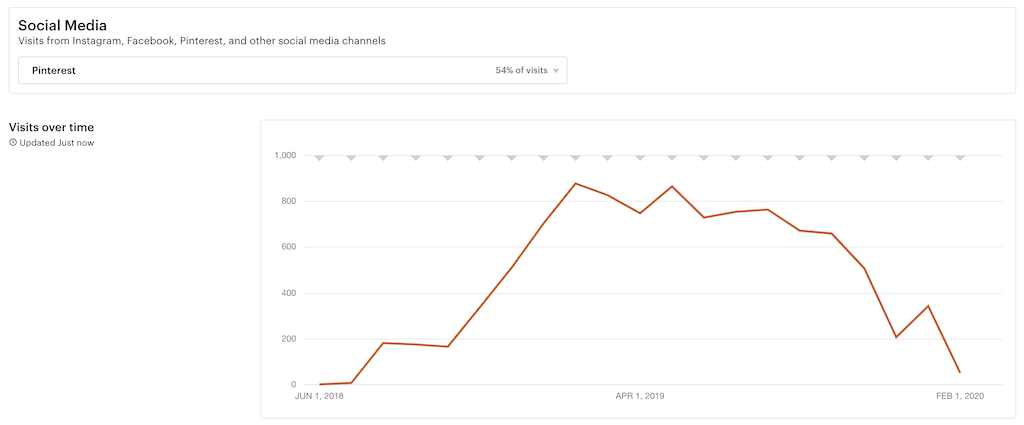 Expenses
My expenses for January were pretty low. Da Nang is a very cheap city to live in. Compared to Chiang Mai, the cost for our apartment in Da Nang was slightly higher because we had a kitchen, plus water and internet were included in the rate. Since everything was included, it actually meant total costs were lower in Da Nang because I wasn't having to pay everything separately.
Food, and especially alcohol, was cheaper compared to Chiang Mai. While average prices for a Chang bottle cost between 60-70THB ($2.00) the cheapest, I only paid around 20k Vietnamese Dong for a similar beer ($0.85). It's ridiculous!
I could have kept my expenses much lower, but we lived in the expat area and I ate a lot of hipster vegan stuff. My biggest expense for this month was the flight tickets to Hanoi.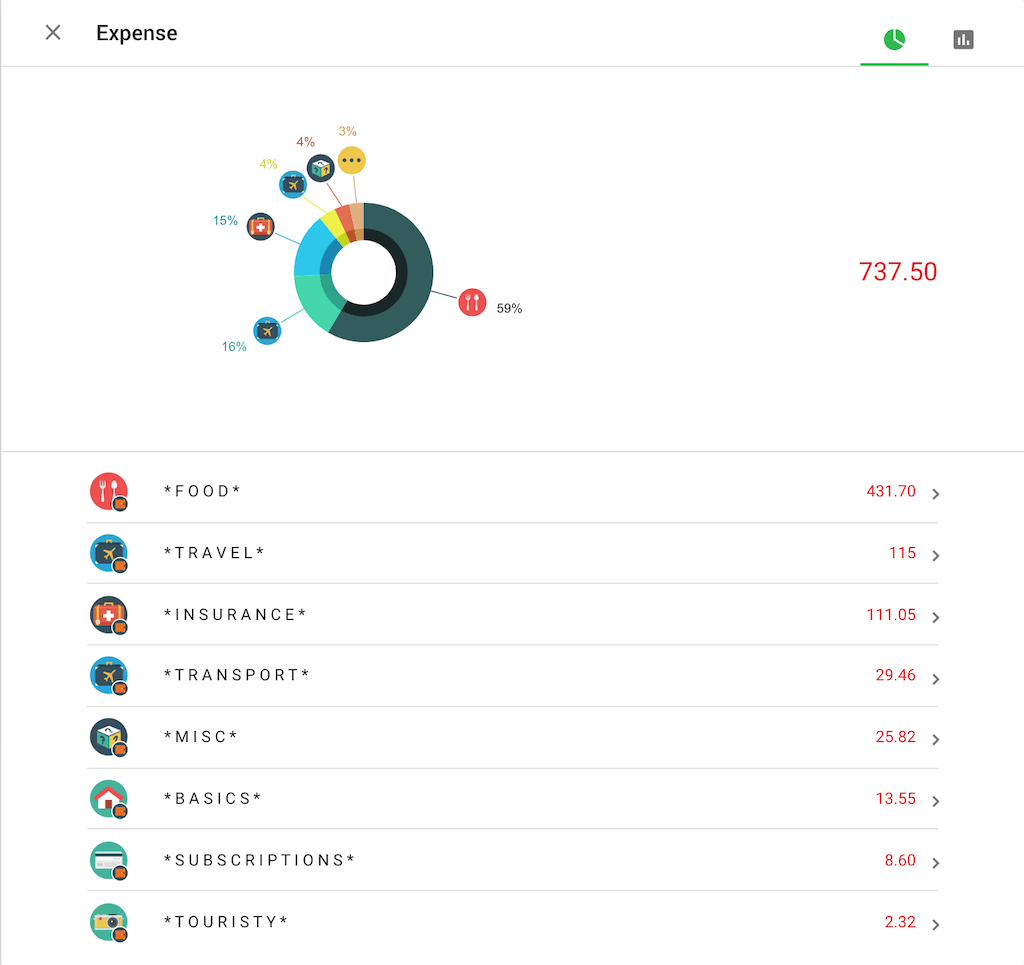 Wrapping up
Unfortunately, by the end of January we already had to leave Da Nang and go to Hanoi due to a family situation. We would have loved to spend more time living at the beach, but the beautiful thing about this lifestyle is, we can always come back.
However, Hanoi is also an exciting place to be, and even though I was sad to leave Da Nang, I'm looking forward to all the goodness that Vietnam's capital has to offer.