My Experience of Leaving Vietnam During Covid in a 📸 Photo Journal
For over a year now, Vietnam has been an amazing place to be. The impact of the pandemic was almost negligible and life has been pretty much normal. Sadly, everything turned around very quickly in May and after Andrea left, it was also time for me to prepare my exit. In this photo journal, I want to share my experience of leaving the country during the strictest lock down measures.
Lock down intensifies
During the last summer months, things have become slightly intense in Vietnam. Cases have been going up steadily and the country faced a hard time.
In the last few weeks, all big cities pretty much isolated themselves and "forced" people to stay at home.
It even got to a point where no one was allowed to go outside at all for 20 days! Not even grocery shopping.
After months of lock down, I decided it was time for me to leave. It wasn't an easy decision to begin with, because traveling inside the country became much more difficult with domestic flights stopping completely.
I didn't know how much longer this would go on and so I decided to take the next step and leave Vietnam during these crazy times.
The only way was to hire a private car and drive 20h from Da Nang to Hanoi International Airport.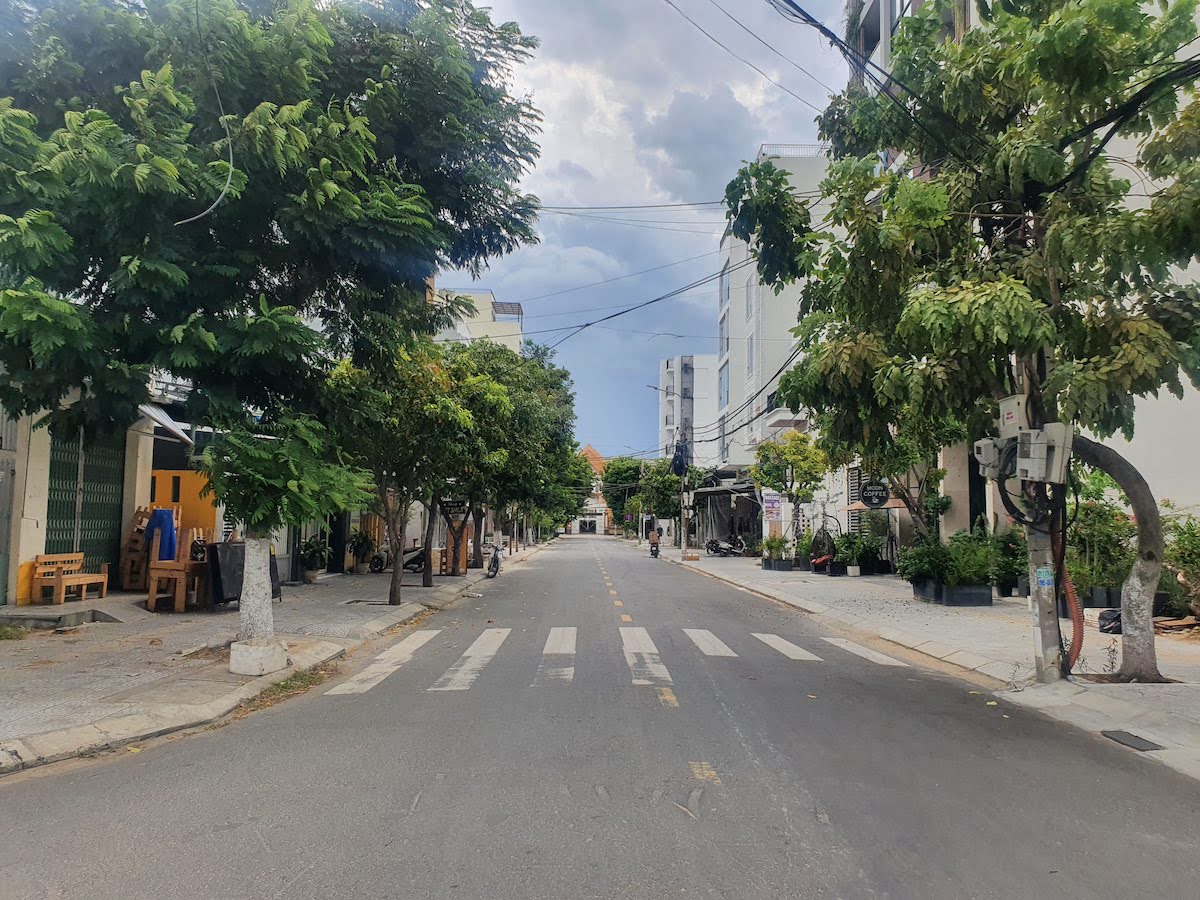 My last day
I was lucky enough to be able to sneak out in the morning and get to see the beach one more time. But I didn't expect to encounter the blockade right in front of the beach…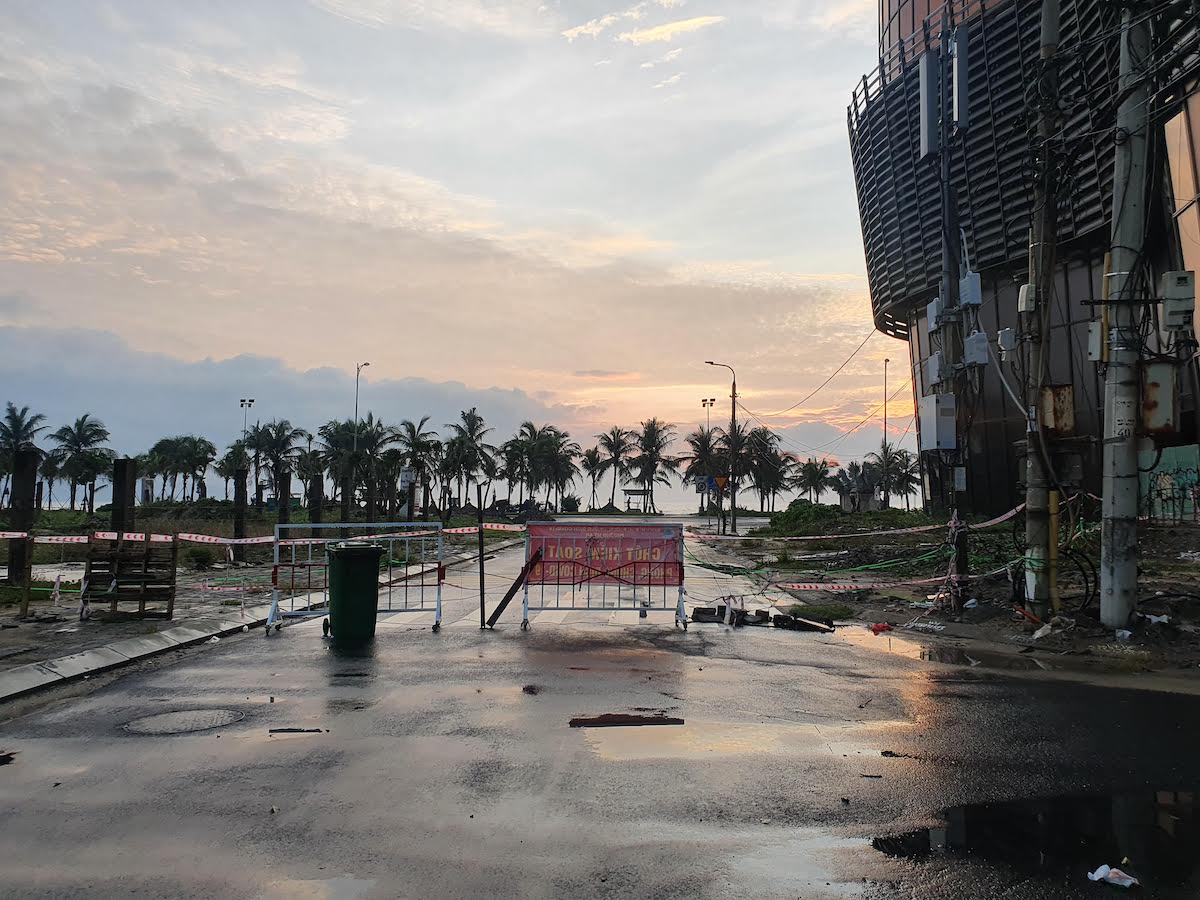 But some rubber bands and cables couldn't stop me. I was still nervous to be honest #policeState.
Oh boy was this a good feeling. This is what I will miss the most: the sound of the ocean.
It's still unbelievable what times we're going through. So many streets in the main area that are normally filled with people are now just empty.
I felt like Will Smith in I AM LEGEND.
I couldn't have been more grateful that I stayed at Moon Hotel during these times. I was fortunate to get close to the family and join their daily lunches and dinners. For my last day, they prepared for me my favorite central Vietnam dish: My Quang.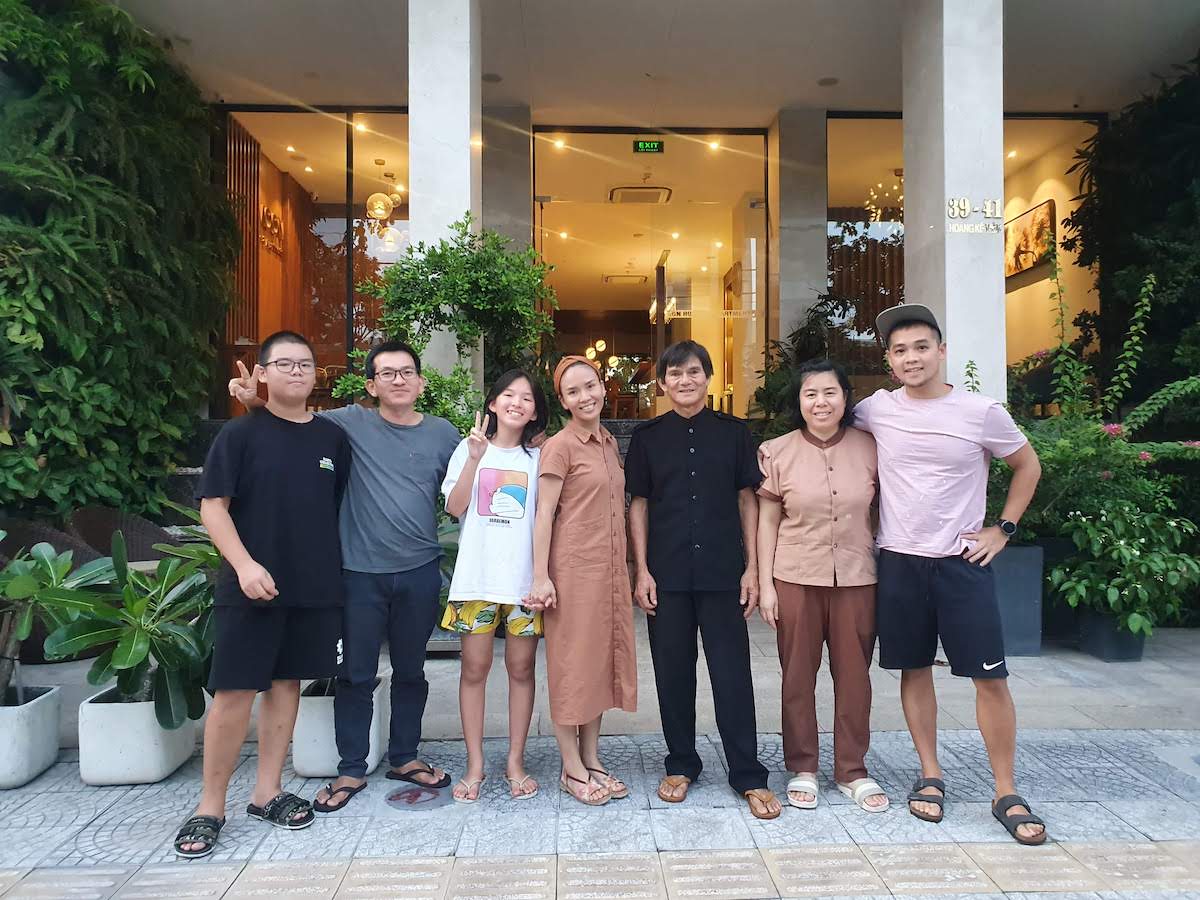 This was the hardest part before embracing my long journey. Saying goodbye to people who took care of me for so many months.
Getting out of Da Nang was the strangest procedure. With my PCR test results equipped, I was transported by an ambulance from my hotel to a highway outside the city where black vans waited in the dark. I slightly felt like in a gangster movie.
During the 20h ride, we had to go through multiple checkpoints. The Vietnamese bureaucracy is mind staggering. People love paperwork. You need a permit for everything. It was a funny feeling knowing that my PCR test and passport was handed to 20 other people. But this is why we have hand sanitizers for, right?
It's hard to convey the feeling in a blog post how happy I was to finally arrived at the airport. The first leg of the journey was done. Now just waiting for 17h waiting until my flight takes off.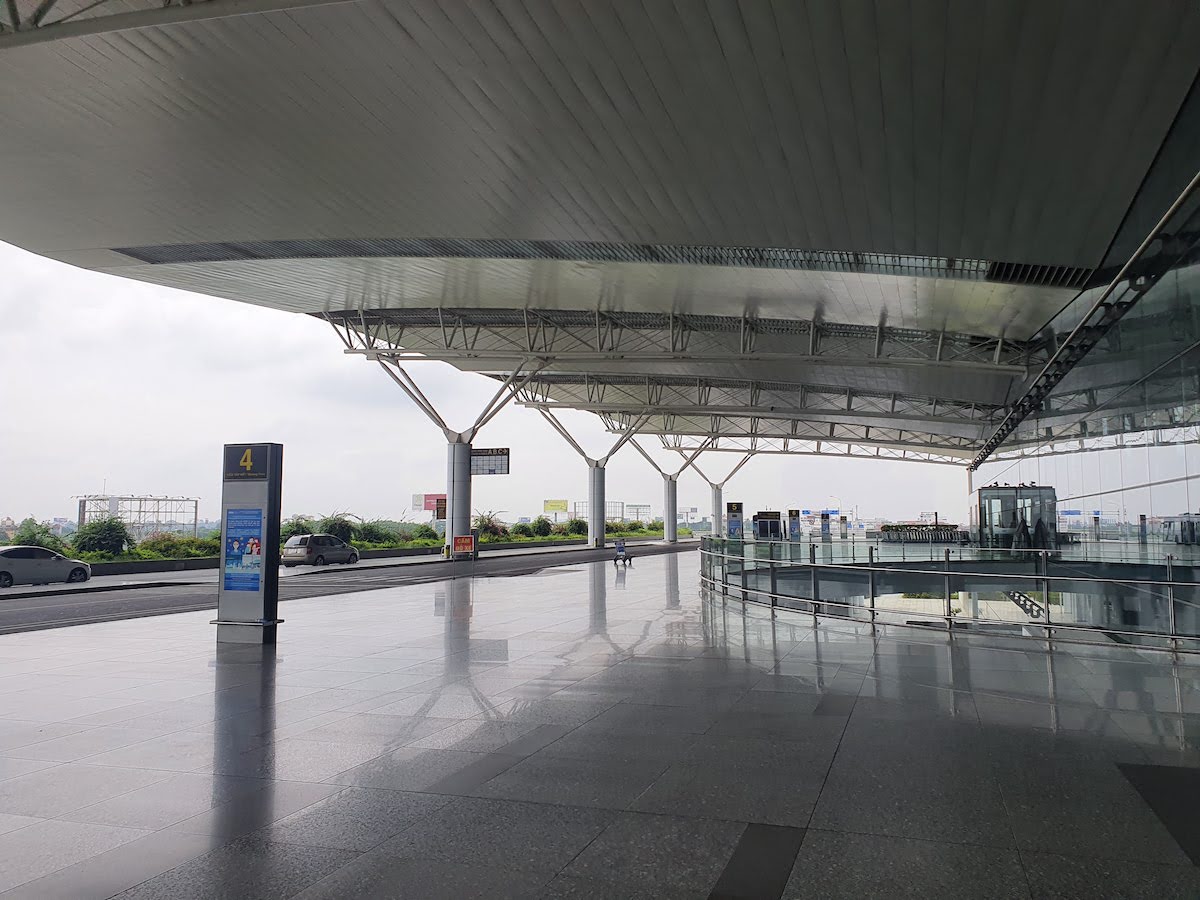 Well, good thing was that such a big international airport like Noi Bai in Hanoi had a functioning vending maching to take care of all travelers.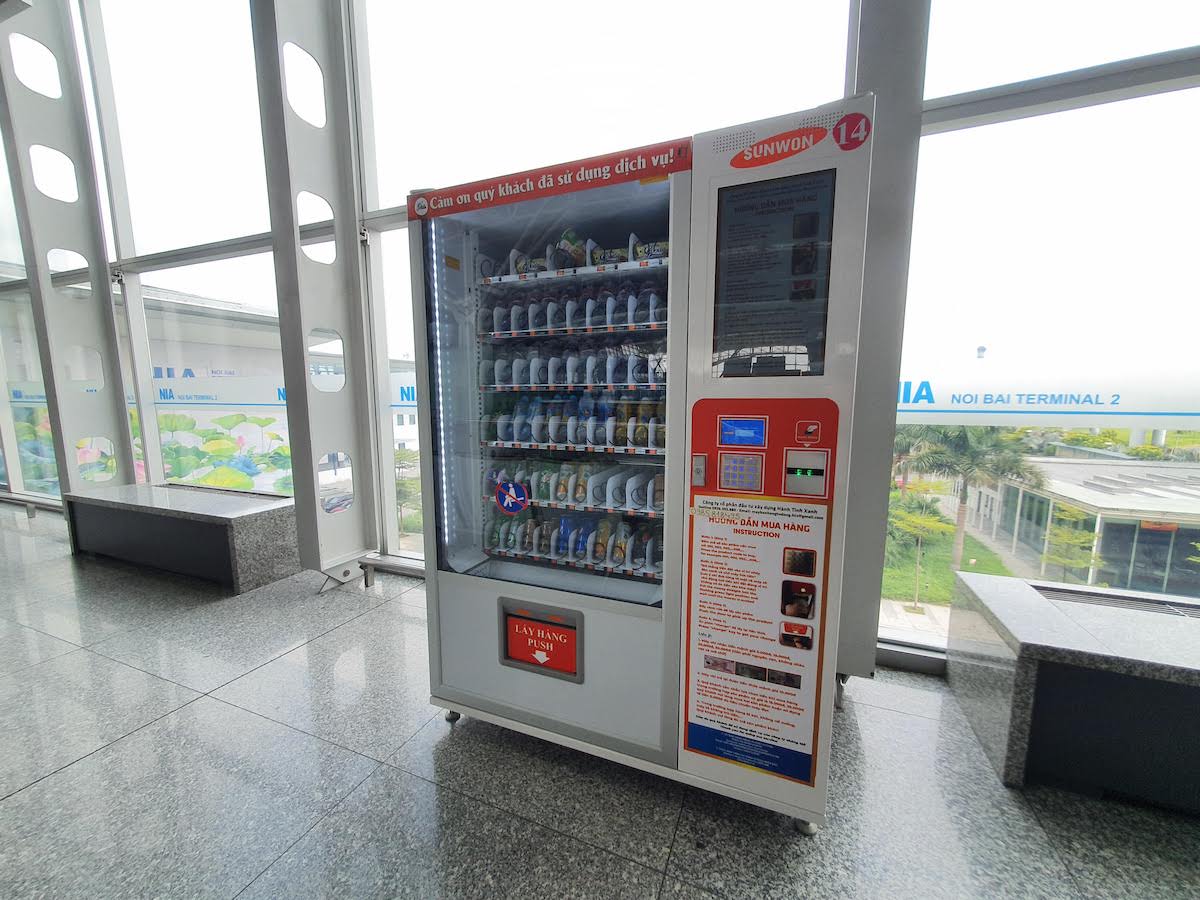 Only 5 flights going out the country in a day!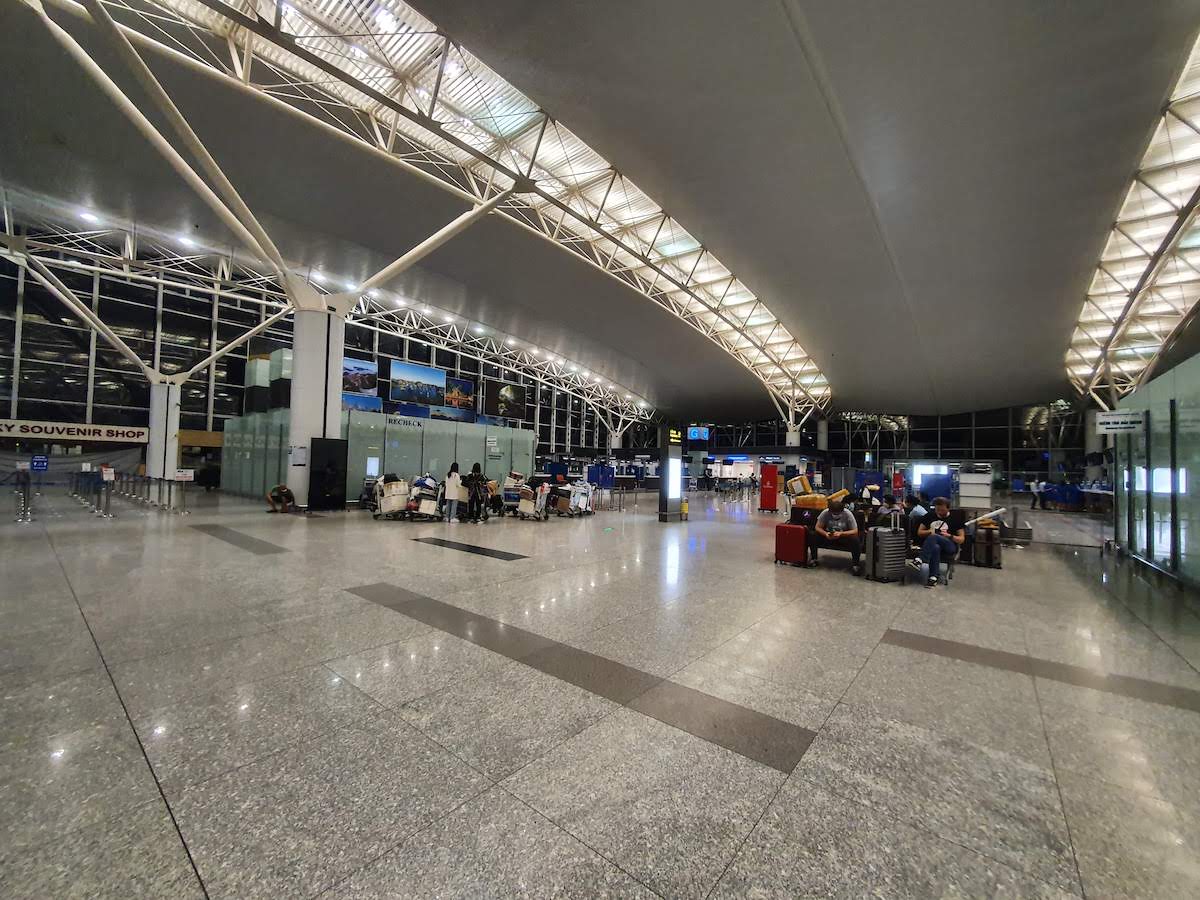 An image that has been ingrained in mine and millions of other people in Vietnam during the pandemic: people in blue useless HAZMAT SUITS!
I couldn't wait to leave.
An image that has been ingrained in mine and millions of other people in Vietnam during the pandemic: people in blue useless HAZMAT SUITS!
I couldn't wait to leave.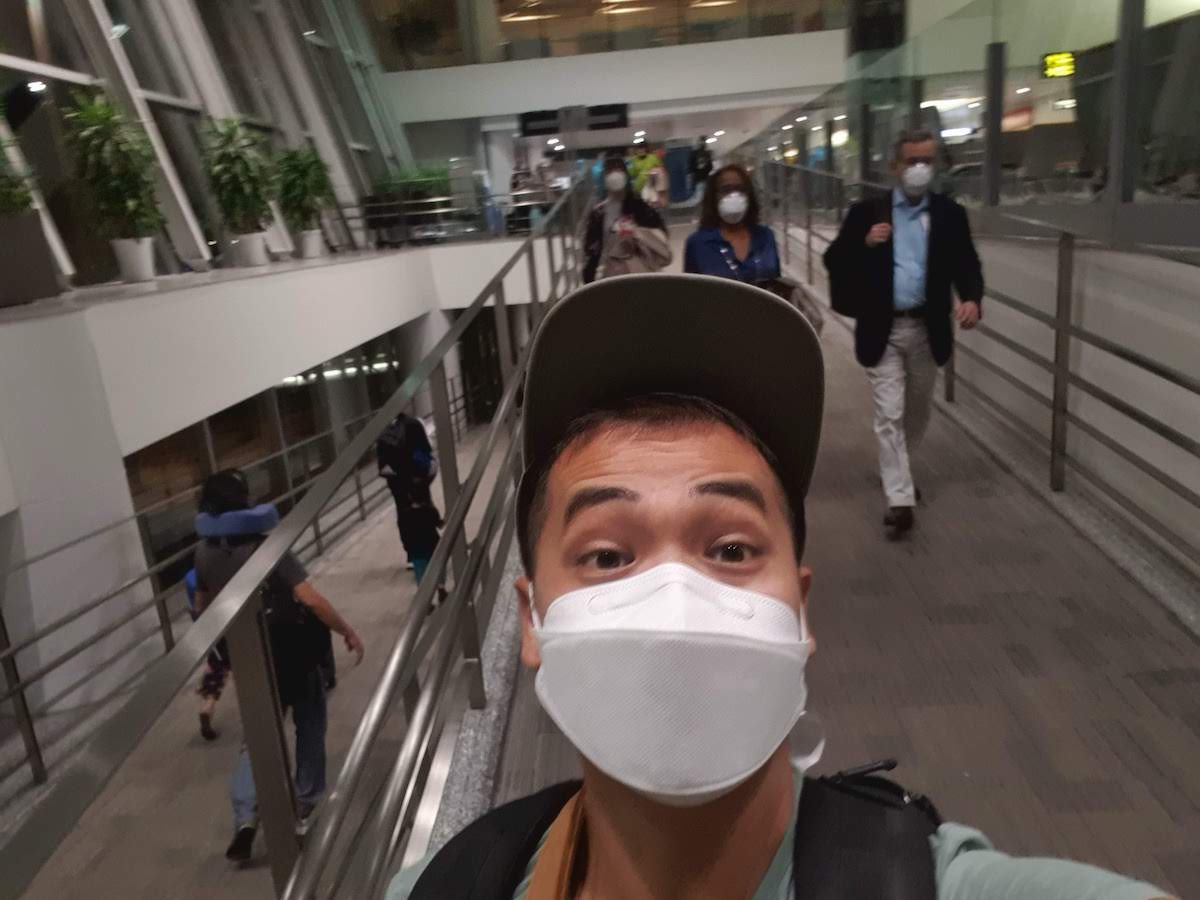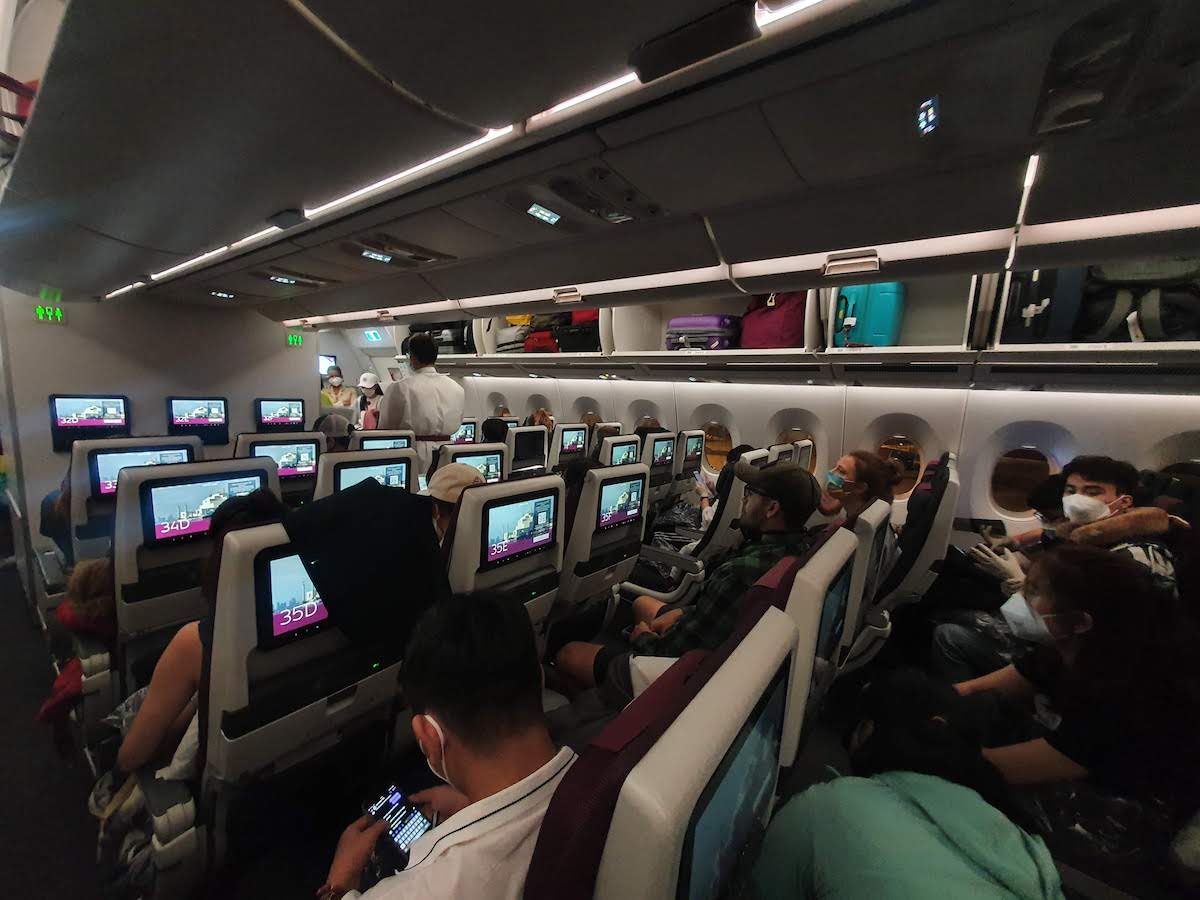 After a 7h flight, I arrived in Doha. The world seems somewhat fine here. People are wearing masks. But I don't see anyone with a blue suit. Sigh.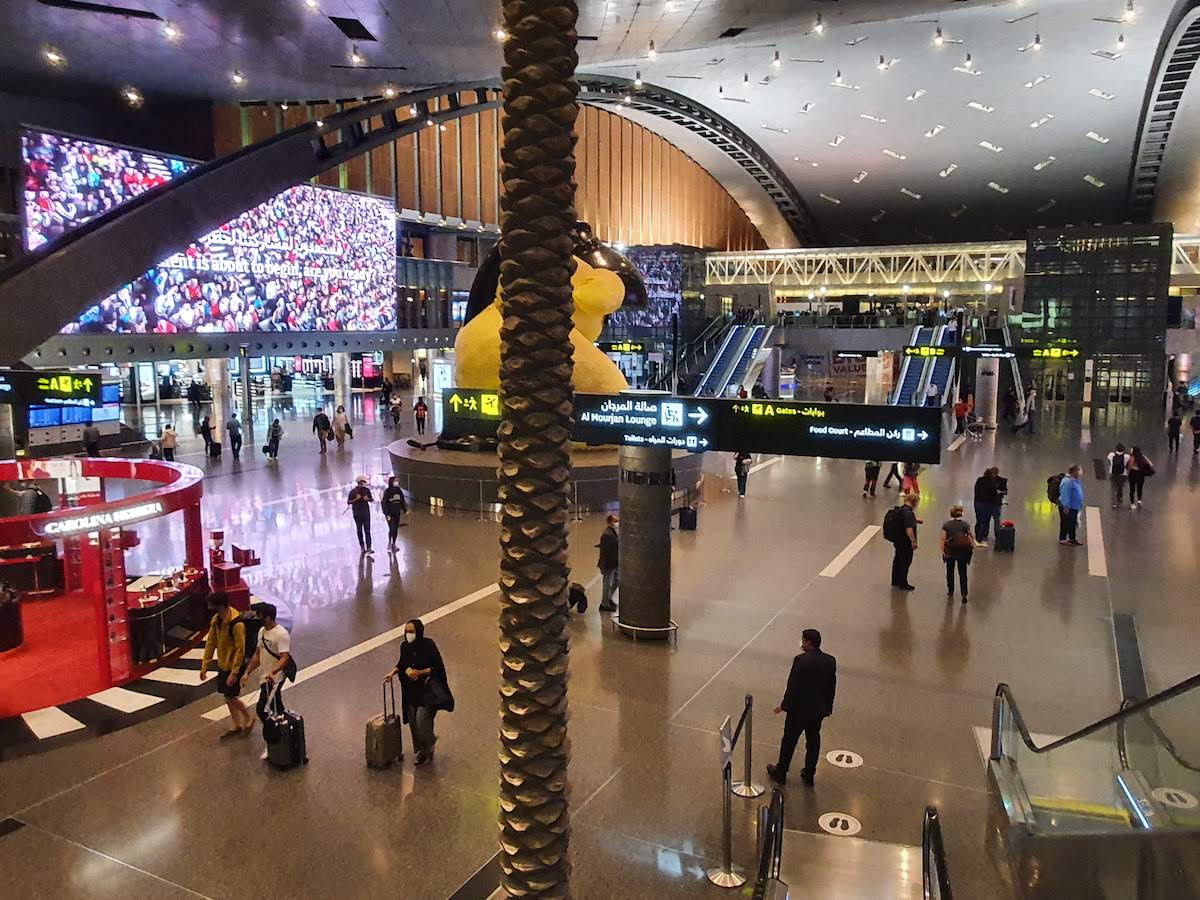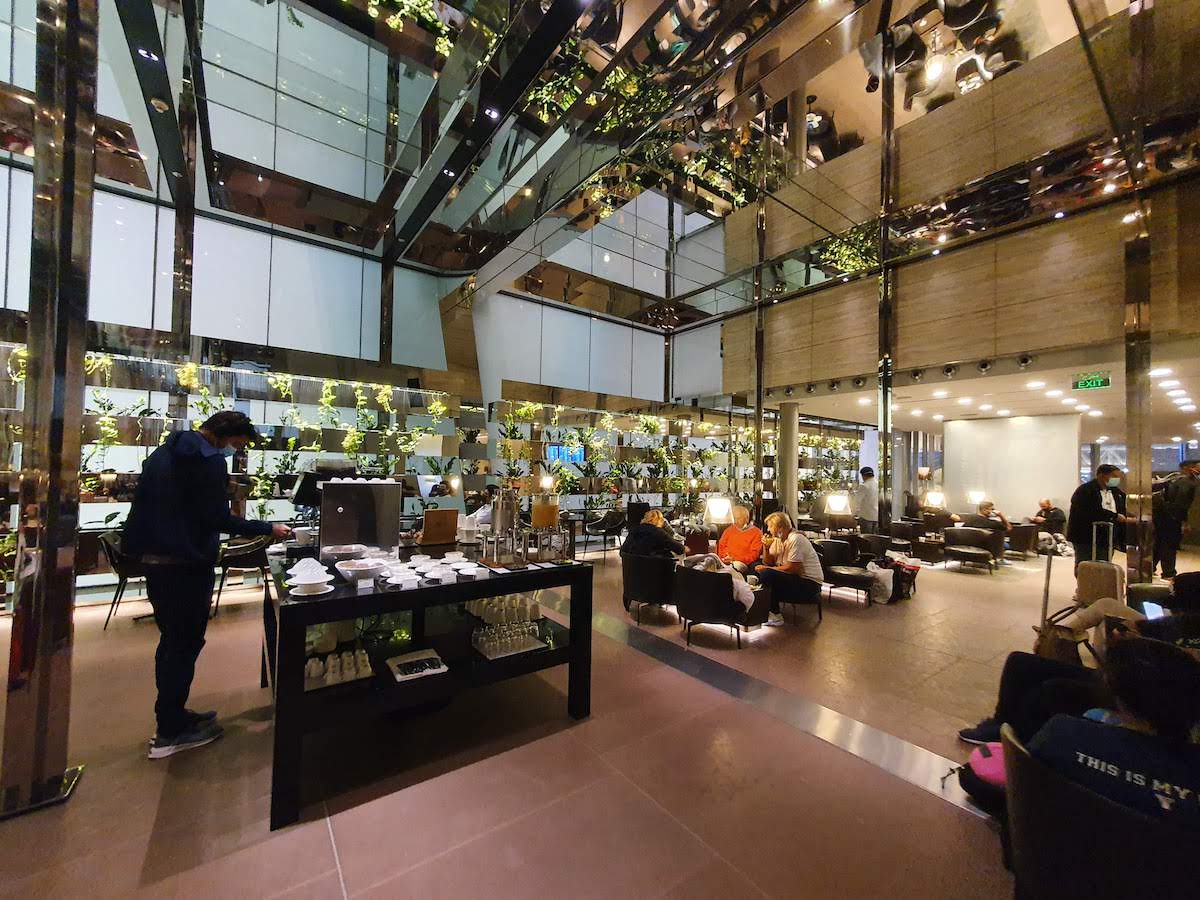 Continuing the journey to Bulgaria. After 50h of traveling, I finally arrived in Sofia Airport. The weather was cloudy. The temperature comfortable.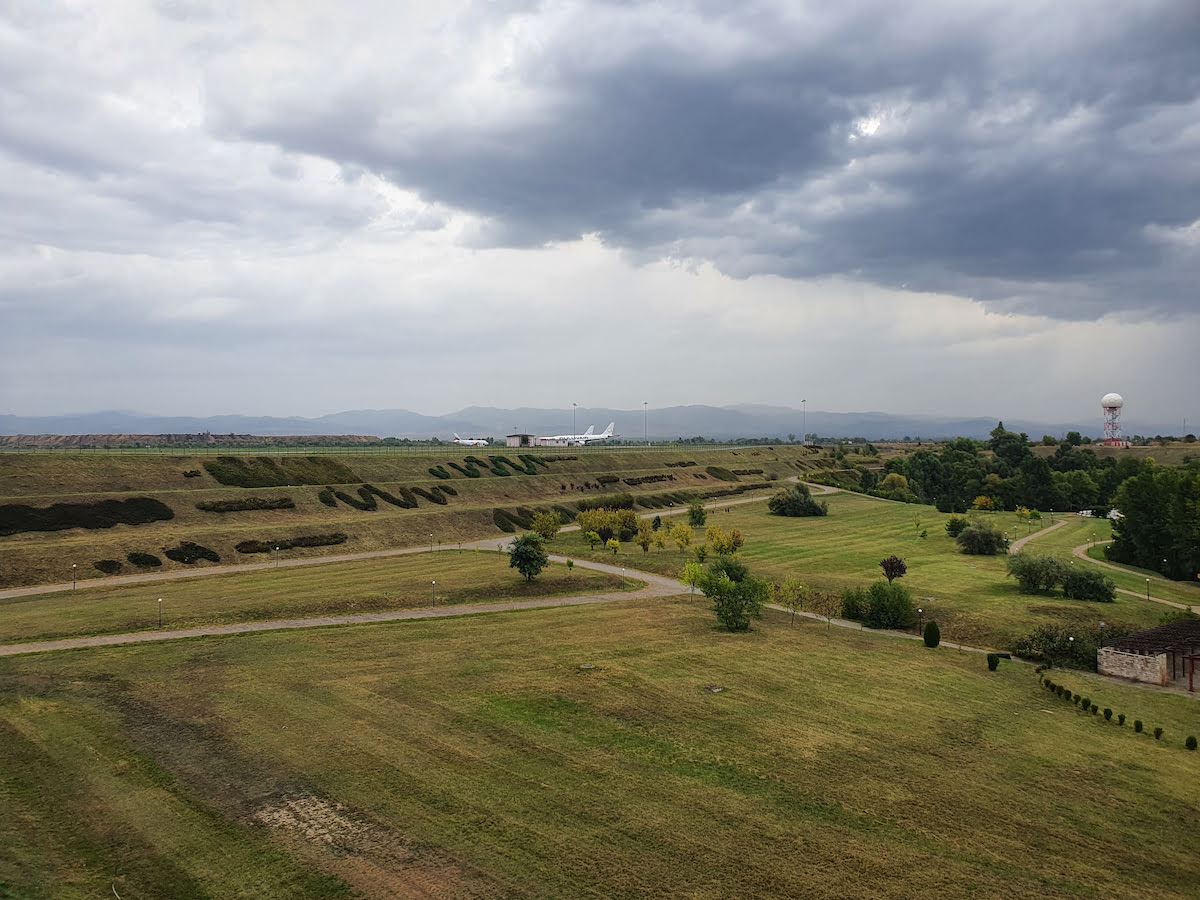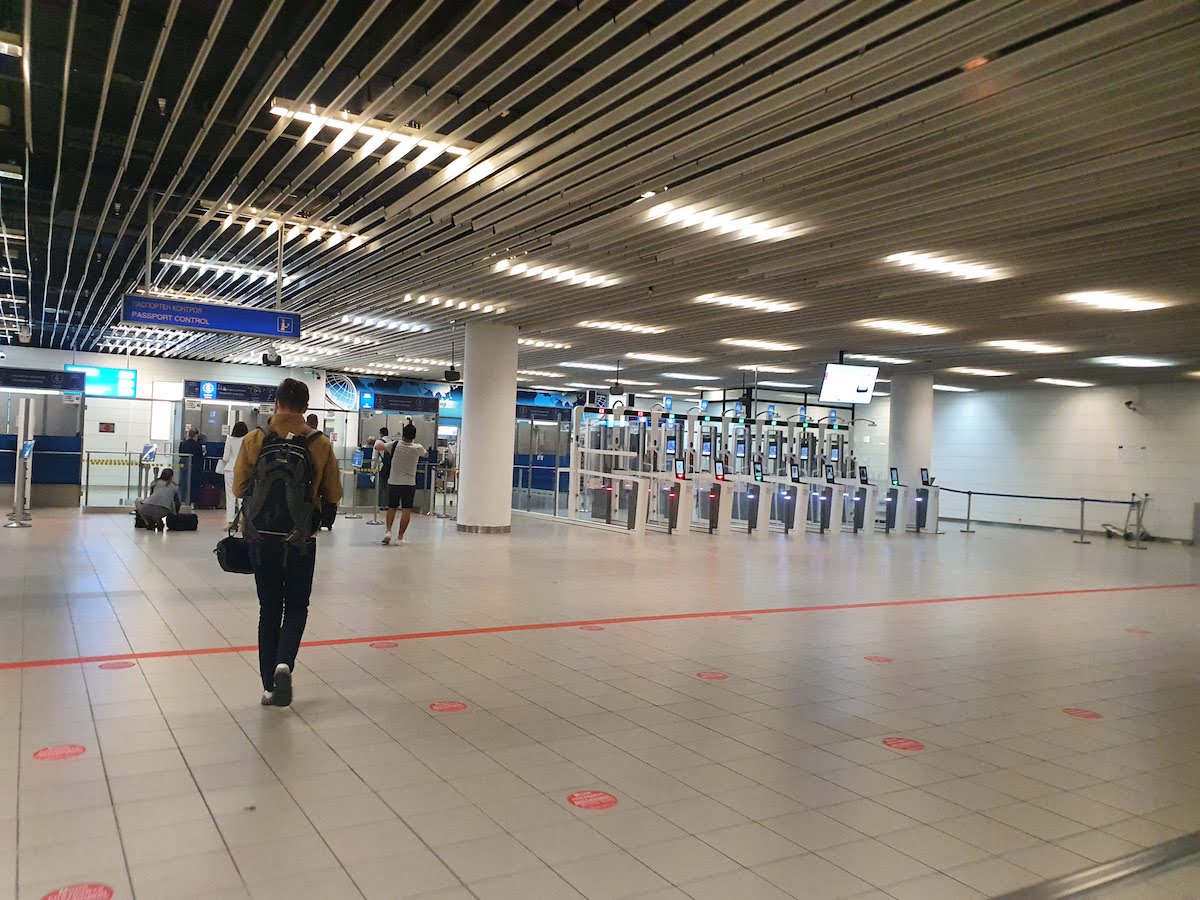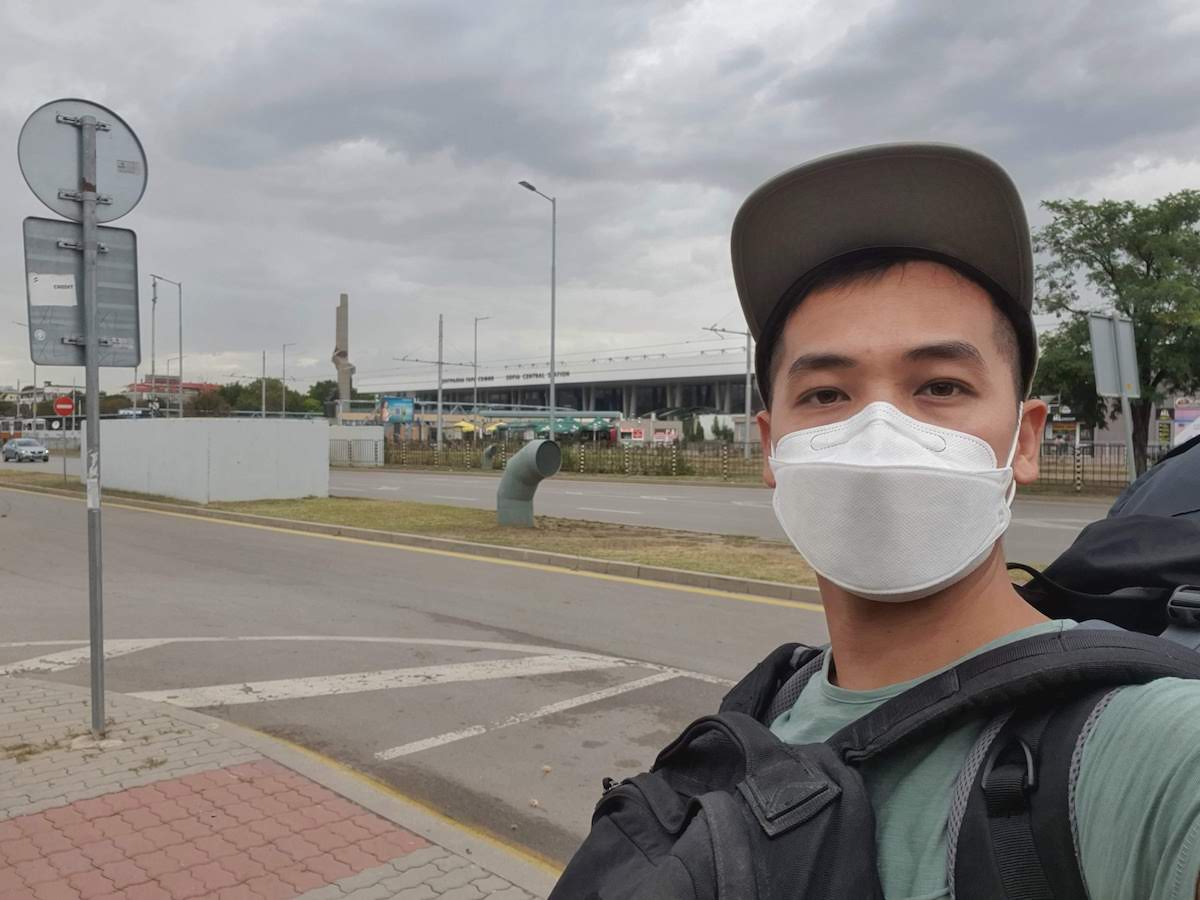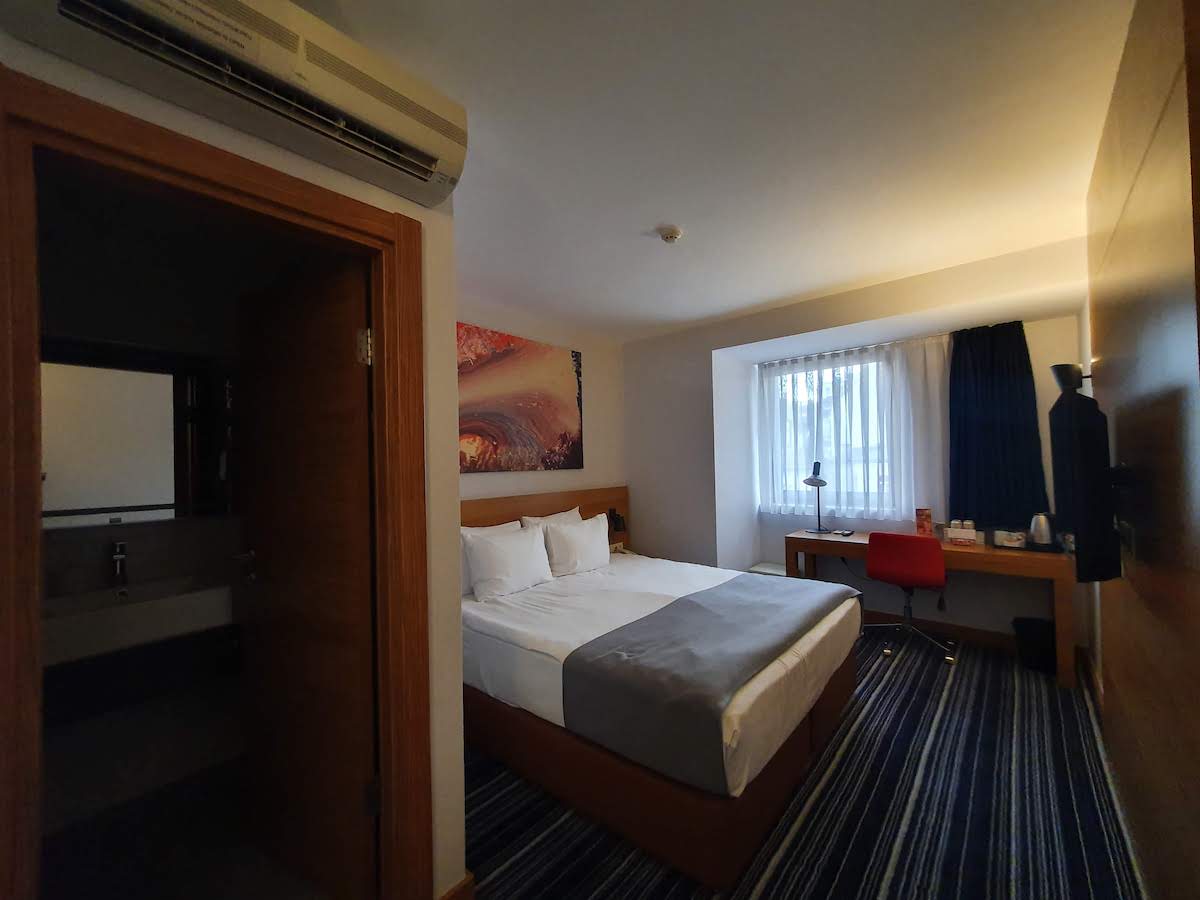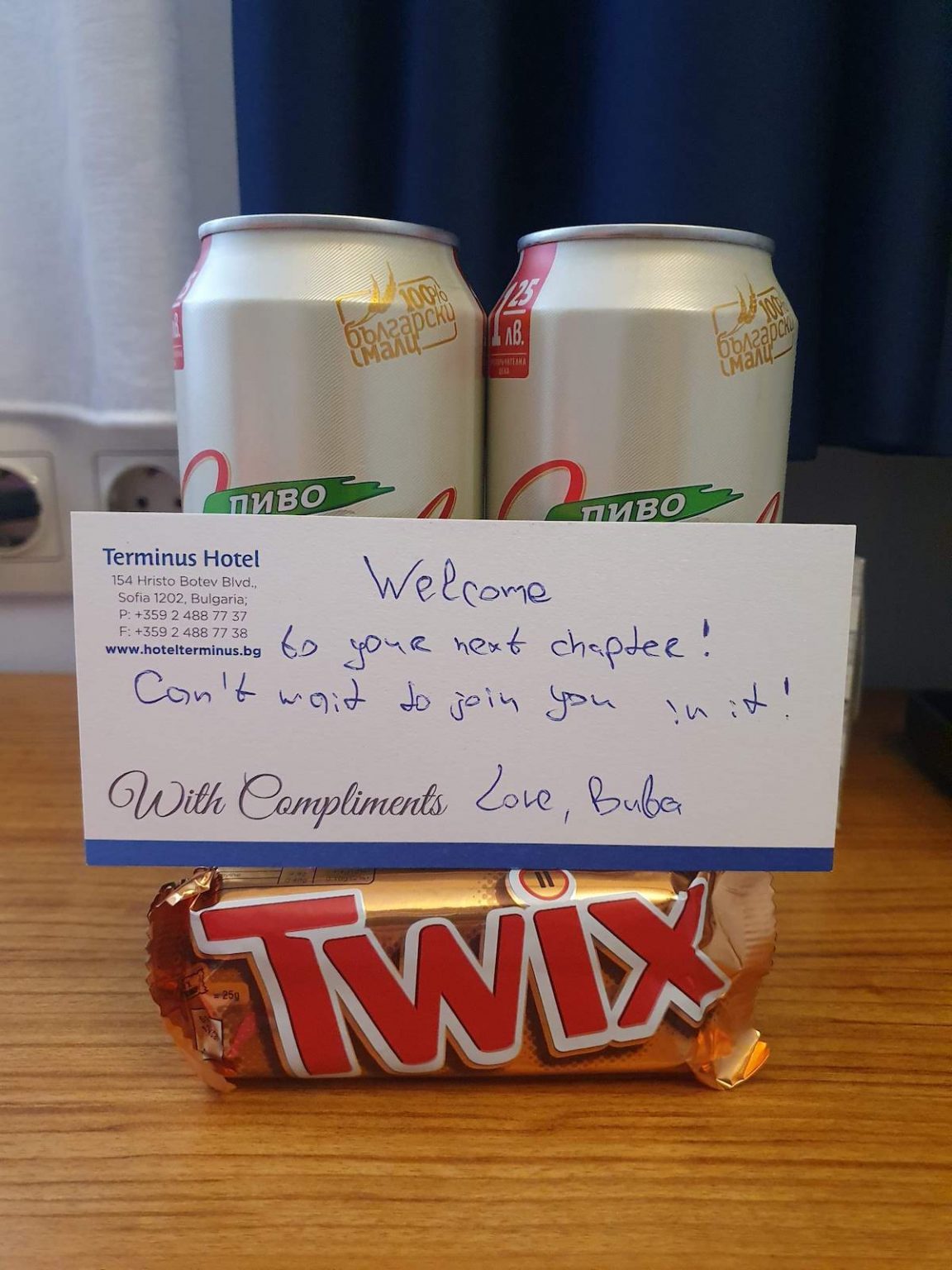 To finish off this trip, I went out and visited a very traditional Bulgarian restaurant. The cold beer never tasted better.