May 2020 – Travel & Income Report : Back in Da Nang
May has been the best month in a long time. Andrea and I decided at the start of the month that…
May has been the best month in a long time.
Andrea and I decided at the start of the month that we want to get out of Hanoi and go back to Da Nang.
It didn't take us long to make that decision and so we booked flights fairly early after domestic flights in Vietnam resumed.
I felt a little bit of hesitation at first because we weren't really sure about the situation in Da Nang and how things would develop in Vietnam in general. My logic brain said: "Stay where you are. It's safe. You have a nice apartment and your family is here to support you, just in case."
Yet, my heart was craving sunshine, fresh air and the ocean. Luckily, I trusted my heart…
Even though I found Hanoi so much more interesting and diverse as a big city, I was really happy to be back in Da Nang. Just seeing the blue sky made me smile.
This video was taken in Hanoi on the way to the airport:
And this is after we landed and checked into our hotel in Danang: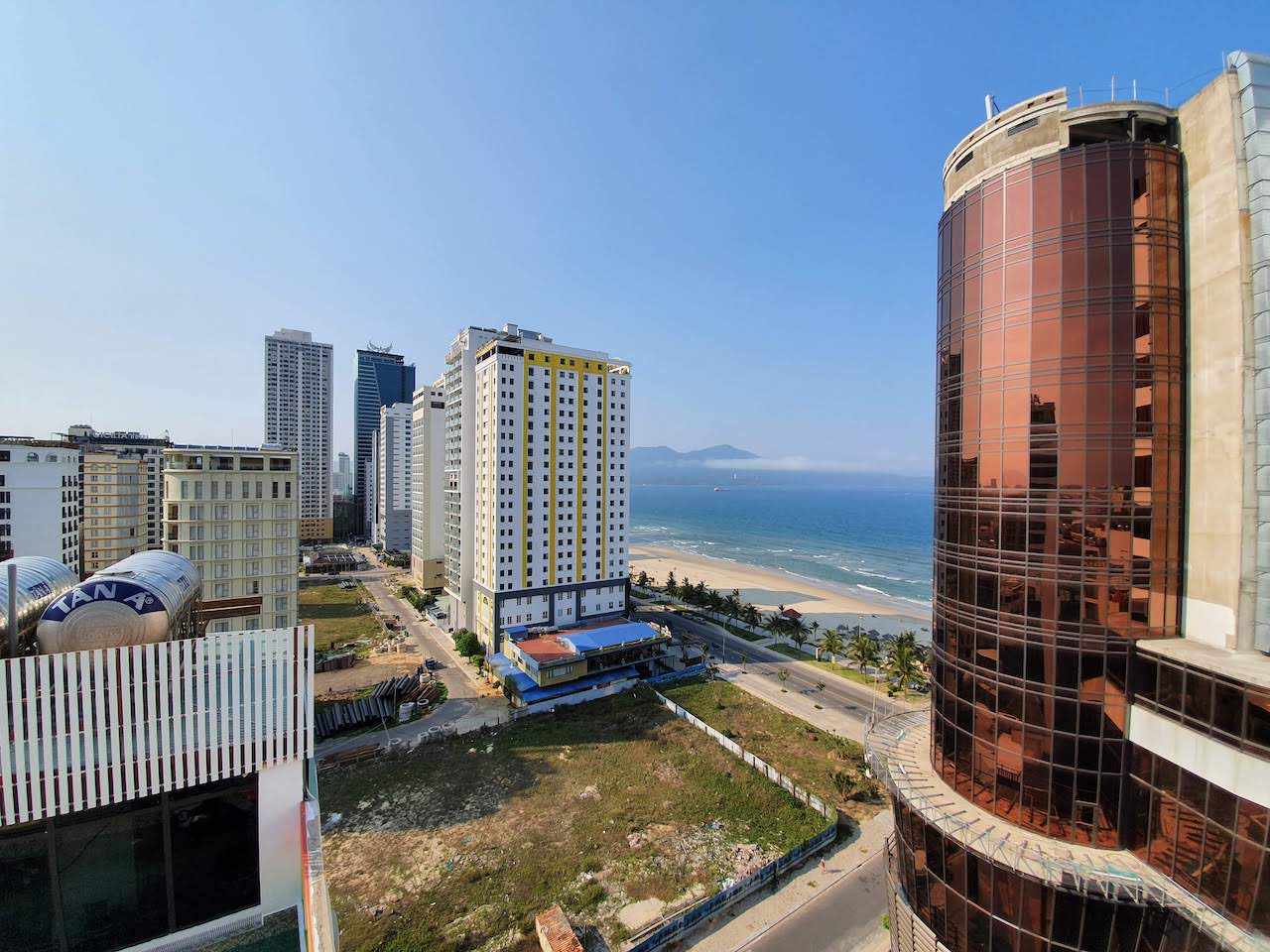 The difference is really day and night. I'm not saying that Hanoi is always like this, but for the majority of our stay, we barely saw the blue sky.
Back in Danang
I couldn't really believe to be back in Da Nang so quickly after leaving to Hanoi in January. It was such a surreal feeling when we arrived at the airport in Hanoi. In my head, I visualized empty halls and strict health checks. None of this was true.
To my surprise, many people were traveling and health checks were reasonable. The halls were crowded and queues were long. We had to fill out a health form that no one cared to look at and some ladies did temperature checks at the gates. Nothing serious though.
We checked into a hotel for 2 nights and looked straight for apartments. In a previous post, I already shared my experience about apartment hunting in Da Nang, so I won't go into any details again. However, especially during COVID-19, finding apartments is much more easy in my opinion. A lot of people left the country and there are more options left.
After walking around for a day, we ended up with a very good find for a reasonable price. If you aren't in a rush, you can actually find really good deals.
After spending so much time inside in Hanoi, it was also a great feeling to be able to go for a run on the beach again.
In Hanoi, I hesitated to go out for workouts because of traffic and the air quality. I did my best to stay in shape during isolation. Doing some bodyweight training here and there. But I think we can agree that a healthy environment can make a huge impact and being able to move outside is better than doing some jumping jacks at home.
During my morning workout on the beach, I felt inspired to capture some additional thoughts on living in Da Nang.
During the last few weeks, I spend most of the time working on my side projects. I put my client projects on hold and wanted to focus more on my blog and e-commerce store. Since, it's boring to see footage of me working, I'm going to keep this monthly update relatively short and let my photos do the rest of the talking:
Online Business
After my last monthly update, I got a little bit too excited. It felt like traffic and revenue were picking up. The beginning of May looked great though. At some point, I got sales coming in almost every day and I had high hopes that May would be a better month than April.
However, the second half of may looked not quite as expected.
I think the biggest reason why sales are stagnating at the moment is my fulfillment time. I had to change my fulfillment time from 3-4 weeks to 4-5 weeks to reflect my manufacturers timeframe. I felt like my customers where OK with 3-4 weeks but 4-5 weeks is just waaaay to long to wait for an order.
This whole experience just made it more clear how much more I need to diversify my offering. Having products with different fulfillment timeframes may help to stabilize revenue stream.
But on a positive note, customers are understanding and keeping them updated regularly leads to higher chances to get 5-star reviews.
My biggest takeaways from last month:
for a general store, having different item categories with different fulfillment timeframes can help to keep sales coming in
algorithms prefer shops that offer fast shipping and de-prioritize slow shops
during times like these, over-communication is better than under-communication
slow times are the best times to prepare for better times, don't just sit around and wait
May 2020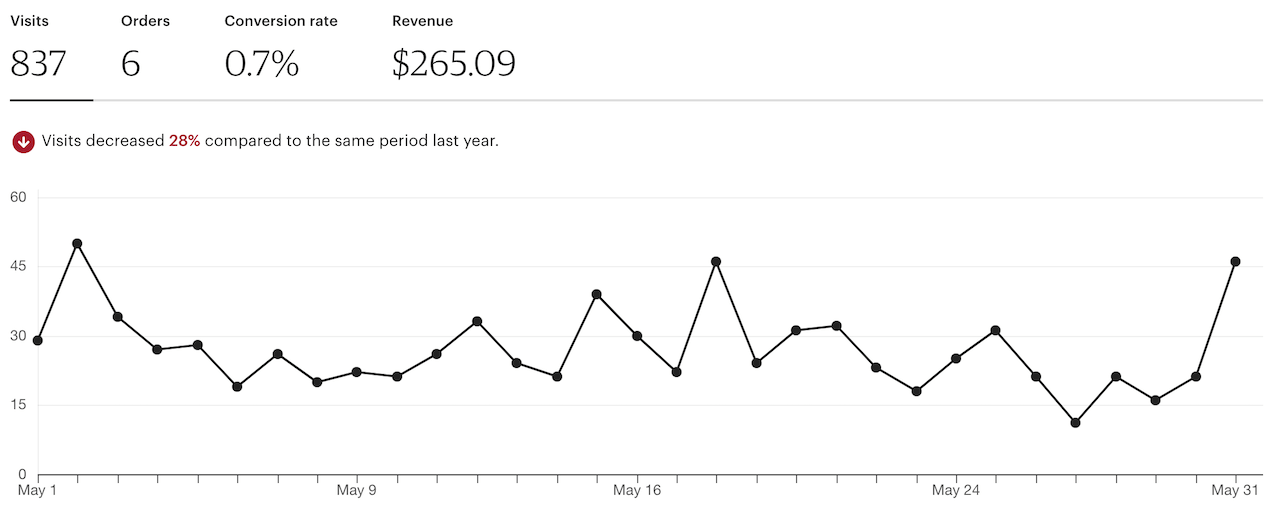 April – May 2020
Expenses
My expenses shot up quite significantly during the last month due to the lift of social distancing, traveling and settling into a new apartment.
I spent the biggest chunk on food since restaurants were allowed to open again. Even though Andrea and I wanted to keep the habit of cooking at home, it is just so much more convenient to go out and eat all the good things that we didn't have for 2-3 months.
Other major contributions were:
I gave my aunt some money to support her during these times
we paid our utility bills after 3 months when we moved out of our apartment in hanoi
flight tickets to Da Nang
Hotel for first days in Da Nang
Buying stuff for new apartment
All together, it was not an overly expensive month because of all the things above. Life in Vietnam is still cheap though. Especially during these times, businesses tend to offer more promotions to attract customers. Especially domestic flights and accommodations are very affordable.
It makes me sad to see businesses being empty and struggling. So I'm happy to spend more money and support local businesses.
Here is a quick snapshot: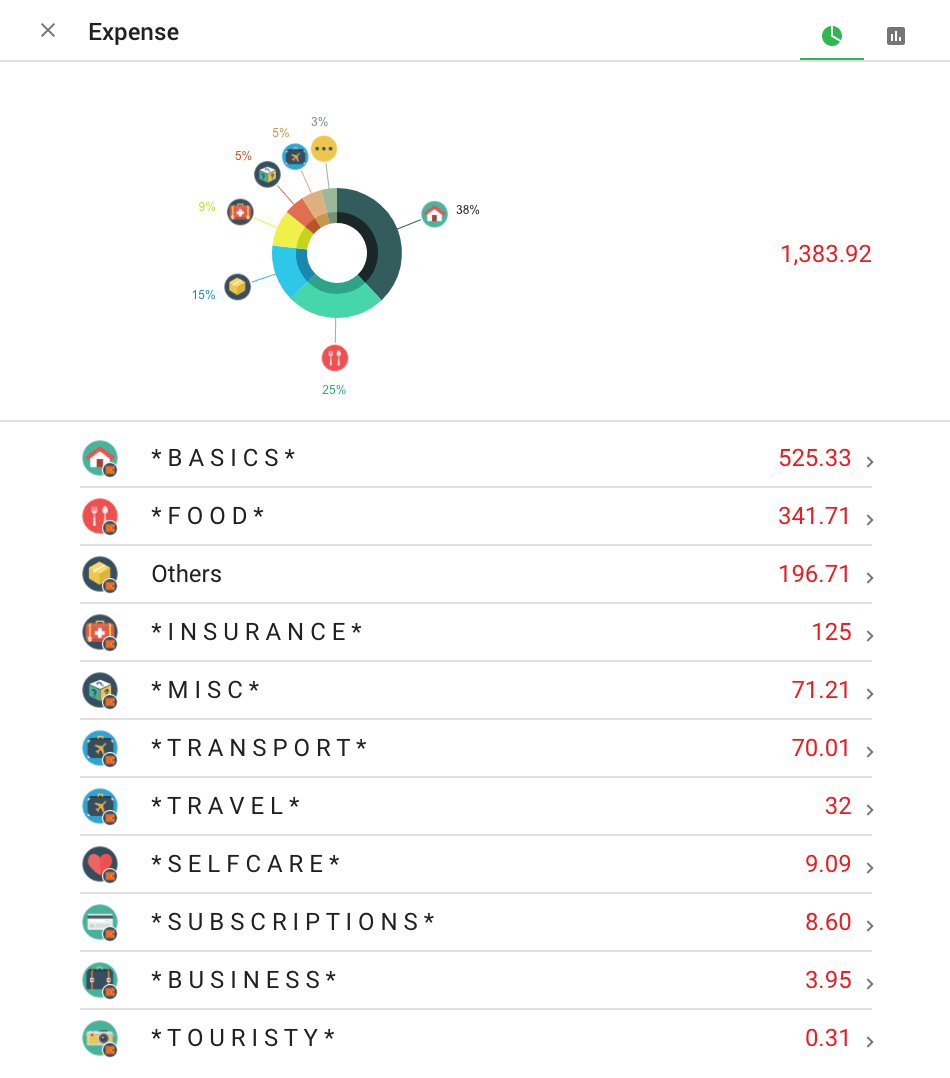 Wrapping up
I can't express how happy I am being back in Da Nang. I love living at the ocean and breathing fresh air. After staying 3 months in Hanoi, I felt how the weather was weighing me down.
Now being back at the beach and being able to walk around freely, I got back into a healthy routine. I committed to work out every day, and strengthen my healthy habits. Also soaking up sunshine every day and restoring my vitamin D storage helped a lot to elevate my mood.
I feel that Da Nang is becoming such a good base for me. Life is very much affordable, there are a ton of good coffee shops, seafood here is just on another level, people are super friendly and the beach lifestyle is hard to beat. So many times I think of back home and ask myself: "Why would I ever go back?"
In regards to the current visa situation, I hope that we can extend our visas for another 3 months if borders are still closed. Luckily, I applied for a Visa exempt as a former citizen which allows me to enter the country for 180 days next time. However, because I'm still on a tourist visa, I would probably have to leave the country before I can make use of the visa exempt.
But we will see about this by the end of the month how things develop.
Until then!