Why Print on Demand?
After I've spent 2 years on my vietnamese coffee filter project, it was time for me to move on and experiment with a new business model.
By coincidence, I stumbled across Print on Demand (POD). In 2018, POD was starting to become very popular among online entrepreneurs because it was a simple to execute business model.
I felt like people where getting tired of dropshipping cheap stuff from Alibaba and relying on Chinese suppliers or working with Amazon (FBA).
No Upfront Investment Required
The other big reason for me to choose POD was the upfront investment. Taking all the learning from my FBA endeavor, I decided not to spent another €10.000. With POD, you create designs and apply them to white label products.
For this reason, POD was the obvious choice as I already had the design skills to make unique products and didn't have to spend any money upfront.
Execution
To get started, I uploaded my first designs to RedBubble.
I still use RedBubble to this day, however I have shifted my focus to building a brand on Etsy over time.
RedBubble vs Etsy
While RB was easy to get started, I never felt like I was in control. On the one hand, this made my life much easier since RB took over the complexity of marketing, selling and managing customers.
RB manages everything and I collected the royalties. In other words, it runs 100% passive after the design is done.
On the other hand, however, I didn't have any control over the branding nor did have access to customers.
Etsy offers much more freedom for business owners to take control of the branding aspect and build a customer relationship, but it also requires much more work.
Why I chose Etsy over RB? Because it allows me to build a loyal customer base where I can control the branding, dictate the price and eventually drive people to my own shop in the long run.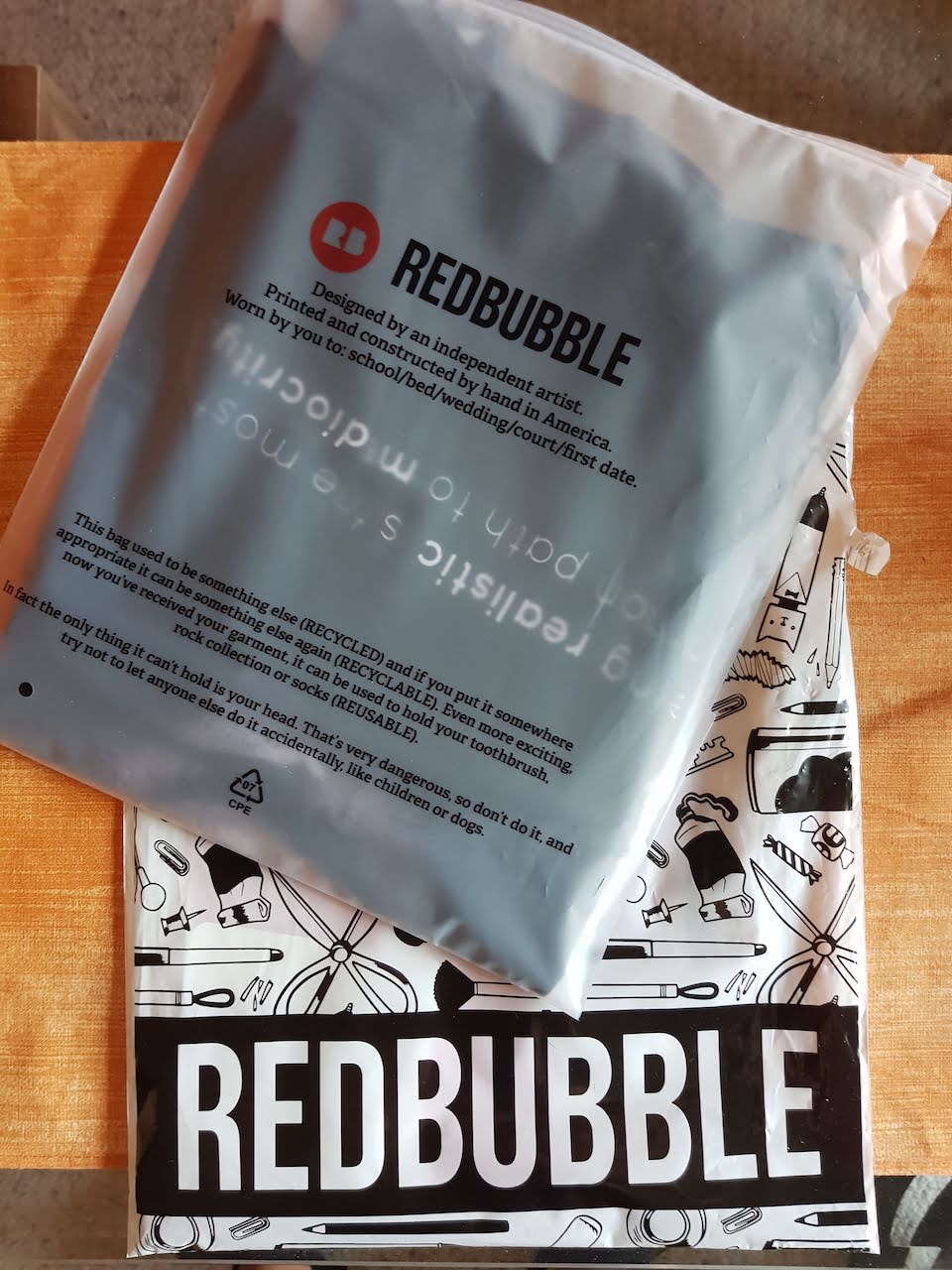 Challenges
While Print on Demand has a lot of advantages, it also comes with it's own challenges.
High Competition
Print on Demand has a very low barrier if entry, which makes it attractive for a lot of people. This is tricky, because it floods the market with a lot of low quality products (noise) because everyone and his brother can buy cheap designs online and put them up. It takes a lot of time to build a brand and find good niches with little saturation.
No Control over Quality & Process
With POD, you rely on companies to manufacture and fulfill your product. This makes this business model very enticing, as it takes a lot of work off your shoulders. But on the flip side, you have no control over the quality of the product, the print, or the packaging. The only way to stand out is with the design. In addition, you have to trust the company to do a good job in terms of printing and shipping. If packages get lost or customers get angry about the quality, it's on you!
Keyword Research & SEO is Key
Selling on existing platforms like Etsy, RedBubble or Amazon Merch and relying on their traffic is the best way to get started. Nevertheless, it can take time for your product to rank high enough to get consistent sales, especially for competitive niches. Therefore, learning how to perform keyword research and optimizing listings for SEO is essential and takes time.
Consistent Action and A Big Product Catalog Required
Consistent action is key to any business but with POD, it is even more important. Especially when selling on platforms, it is important publish products regularly and build a big product catalog over time. The most successful people in POD have thousands of products. This amount is not done over night and requires constant designing and testing.
My POD Journey with RedBubble
Earnings
My earnings with RB have been relatively modest so far. I uploaded around 200 different designs in 2020.
As I mentioned above, I'm mainly focusing on Etsy at the moment, but I'm still happy with what RedBubble brings in. Especially because it requires no active involvement on my part -> 100% passive.
It's by no means enough to cover my monthly living expenses, but I'm grateful nevertheless that it buys me a coffee ever now and then.
Traffic
Since I reached the 200 design mark, I've noticed an increase in traffic. Since May 2020, my traffic has been going up consistently towards the end of the year with a slight dip in Q1 2021. I'm happy with the growth, as RedBubble is driving all the traffic for me and I don't have to pay for ads or promote the products myself.