3 Reasons Why Thailand Is The Best Country To Start Remote Working
Update Hey there, thanks for checking out this article. However, I wrote a more detailed and updated article on this topic…
Update
Hey there, thanks for checking out this article. However, I wrote a more detailed and updated article on this topic here: Is Thailand still the best Country to start your Location Independent Lifestyle in 2019?As mentioned in my previous article I wanted to devote a separate chapter to the topic of digital nomads and remote working because it is interesting for many.
During the past two years I've been interested in the topic of location independent entrepreneurship and observed this cultural movement closely.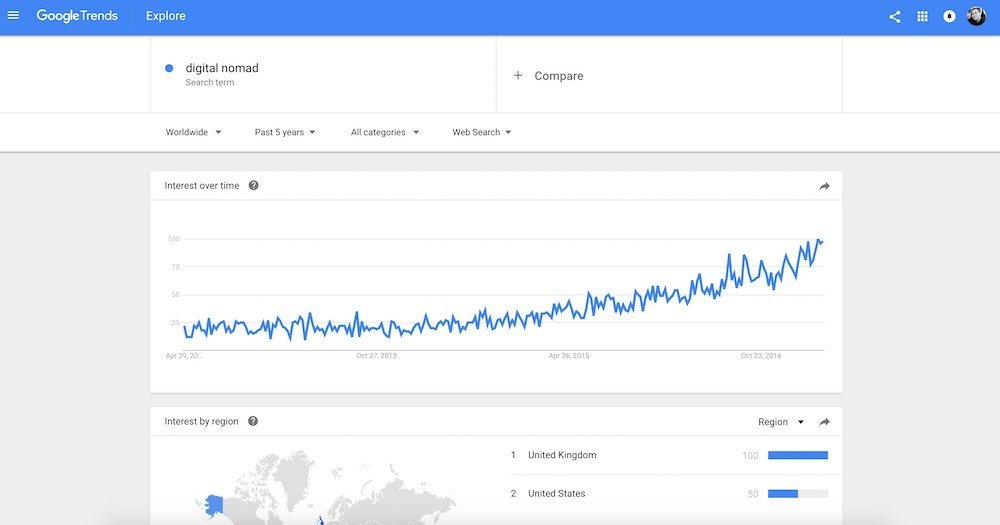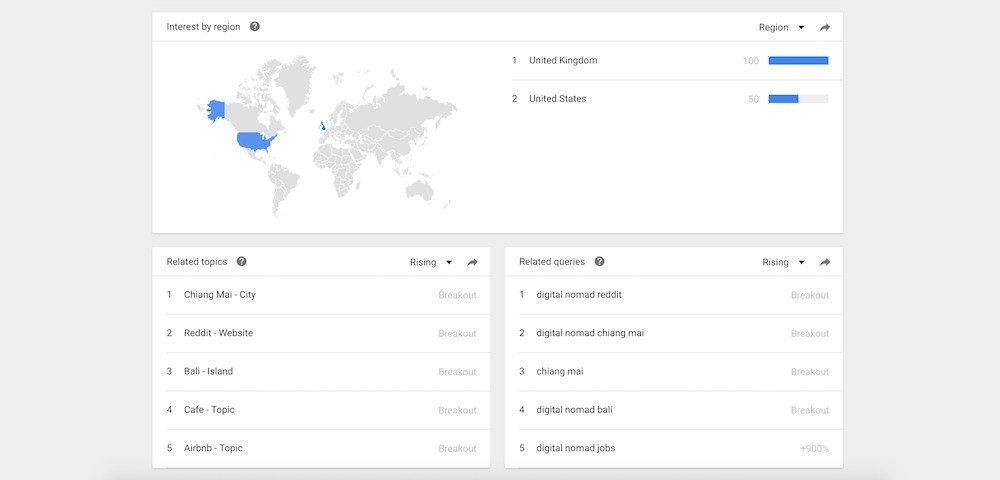 Why is the digital nomad movement on the rise?
1. Role models at the forefront
One of the reasons was certainly the 4 Hour work week by Tim Ferris.
This book, believe it or not, is considered as the holy bible for many digital nomads.
Why?
I would say it was the perfect timing.
A time when the market started to crash, people were laid off in masses and young people started to realize: Why the hell should I go the traditional route?
He simply reminded people of why they should wait until retirement in order to enjoy life.
Why is everyone in the world following the same schedule of 9 – 5?
Aren't people getting sick of working 40 years for someone else instead of taking control of their own life?
Why not moving from a standard menu of options to infinite options?
There are people in this world, right now, traveling the world and enjoying life while making money while they sleep.
Why can't you do it?
If you just pause for a moment and think about it…Damn, this bastard is right!
But not only Tim Ferris, but also actual nomads like JohnnyFD, one of the first who started their journey in Thailand, made their contribution to push this movement forward. Publishing videos and articles about how to create a location independent business in order to travel the world and enjoy life.
2. The future of work
If you pay close attention to how our world is changing and you will see that the way we used to work will not much longer exist.
The concept of mega companies that was introduced by Henry Ford, is slowly disappearing. More people realize that they don't want to be stuck in a huge cooperation for the rest of their lives.
Recent studies in 2016 already show that 35% of the entire workforce are freelancers. And it doesn't look like it would stop any time soon.
During my recent travels in Thailand about 90% of people I talked have quit their job.
Sure, not all of them want to become digital nomads, many of them haven't even heard of this term before.
But the signs couldn't be more obvious that our young generation is tired of following instructions and rather want to take control of their own lives.
Another statistic that I found pretty interesting is that the term "working remotely" alongside with "digital nomad" gains more traction.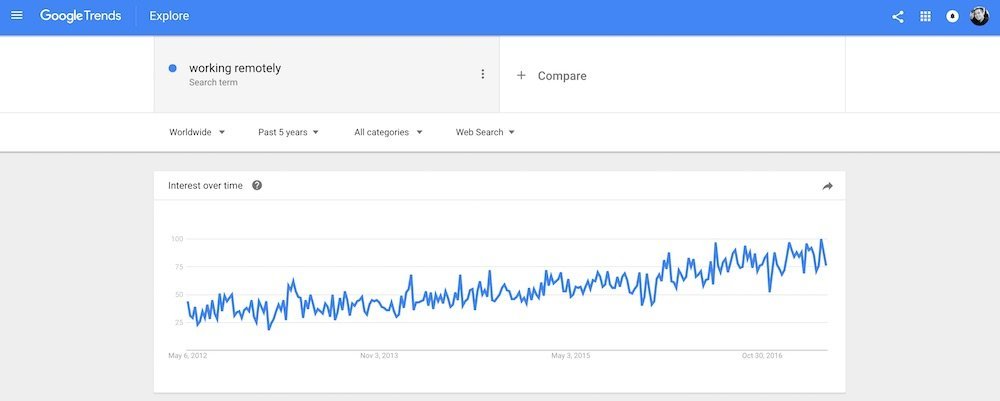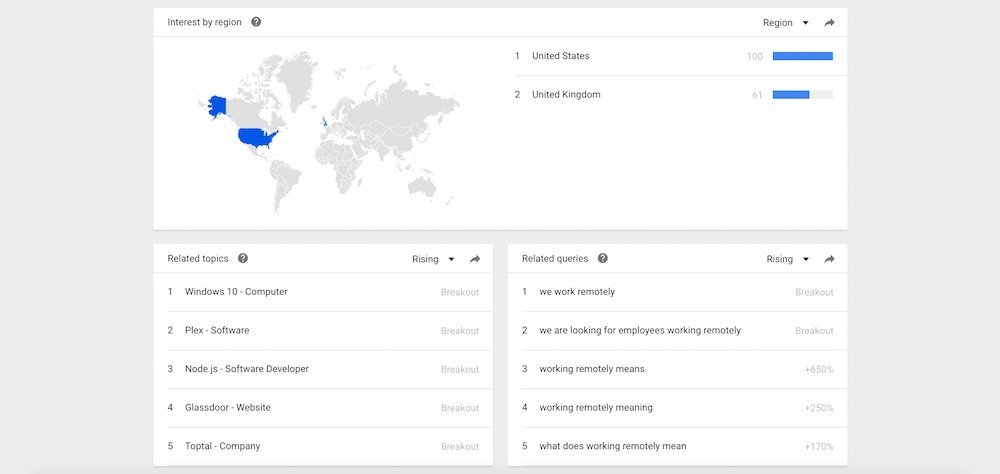 3. Sinking transportation costs and advancement of technology
Another reason that probably supports the movement is the decreasing cost for traveling.
A flight from Germany to Bangkok for instance starts at 460€ for both ways. This was impossible 10 years ago.
More people are starting to explore the world. They start to get a taste for it and wonder why they need to work 365 days a year and only get 20 days off?
Traveling is getting cheaper. The world becomes more globalized. More people speak english. Everything is more connected and the Internet is getting faster…
Working remotely becomes inevitable.
During my research I found that many young entrepreneurs are getting started in South East asia. Especially Thailand and Indonesia with Chiang Mai and Ubud as great destinations for remote workers.
I personally believe that the future lies in Asia for this particular reason: people are super hungry. Hungry for innovation and success. The rise of china is enough prove and sooner or later, you will see south east asia rising.
For that reason, I created this article to highlight why especially Thailand is so popular among young entrepreneurs and how you can leverage this movement to prepare your next move.Reason #1
Low living expenses
As already mentioned in my previous article, Thailand is still very cheap. This is astonishing considering the heavy touristic activities that are going on in this country.
Unless you favor a fancy life, you can basically survive on 25€/day incl. accommodation.
Depending on the region, streetfood is available for 1.50€ – 2.00€ and freshly cut pineapple at the street corner for only 1€…
Getting around in the country is also very easy and convenient. Flights from Chiang Mai to Bangkok can be available as of 35€ or 50€ by train, First Class of course!
You shouldn't be surprised that rent is also more affordable. Reasonable furnished apartments can be available in Chiang Mai for 350-400€/month. If you move a bit further out, you probably find something for 150€/month.
Of course all these numbers can vary, but the point is: Thailand is still cheaper than most places and your runway as an entrepreneur is much longer.
If you are interested in doing your own comparison, checkout Numbeo and Nomadlist.
Reason #2
A great infrastructure for remote working
High Speed Internet
What's the most important thing for location independent entrepreneurs?
Correct! High Speed Internet Access!
You won't believe it, but the internet speed in Thailand is actually incredible.
Well, if you come from high tech countries like South Korea it will definitely not knock your socks off, but you will certainly not be disappointed as well.
I was actually positively surprised when sitting in a random coffee place and having 70mbits DOWN and 36mbits UP.
Yes, you can't expect 70mbits in rural areas, but if you're roaming around cities like Bangkok or Chiang Mai you can definitely count on fast internet to get work done.
Unlike many other countries (such as germany ?) many coffee places offer WIFI access so you don't have to always work from co-working spaces.
Living and Working
Needless to say that with a growing community of remote workers demand for working space is on the rise.
You will find a lot of creative Co-working spaces that allow you to get serious work done and access the community. This is not always possible when working from a coffee shop.
The other thing that makes working and living in Thailand comparatively easy is the search for accommodation. According to a guy I talked to on my travels you can sign a lease for an apartment very quickly (same day as arrival!).
But of course this is always different from case to case. Maybe he was just really lucky. For everyone else I recommend to plan in a bit of time for the apartment hunting.
Also the length of the lease is pretty reasonable with a minimum stay of 30 days. Perfect of you are on a 30-day tourist Visa!
Coming from Germany where it sometimes takes up to 6 months to find an apartment and all kind of security deposits, that something like this is possible.
One last thing that makes life pretty easy are the convenient stores. Working late and forgot to do grocery shopping? No problem, 7Eleven got you covered.
There is almost always one just around the corner.
Reason #3
Meet likeminded people
By now, I already have the feeling that Thailand became the starting destination for many digital nomads.
Especially Chiang Mai seems to attract many and I was surprised to meet lots of strangers with entrepreneurial mindset.
If you decide to start your location independent business in Thailand, I can already promise that you will have lots of great networking opportunities.
People who can give you helpful advice.
People who have the same motivation of achieving freedom.
And People who are just sitting in the same boat as you.
If you talk to family or friends about your ideas, they may encourage and support you, but they will never really understand.
Seeing and meeting likeminded people can give you a lot of inspiration.
Particularly if you meet people who have already done it, you will gain the confidence to keep going.