March 2020 – Travel & Income Report : Life in isolation
What a month… I don't know abut you, but compared to all the previous months, march felt like an eternity to…
What a month…
I don't know abut you, but compared to all the previous months, march felt like an eternity to me.
Everything feels a little bit surreal right now and the way the world has changed during the last 30 days is hard to grasp.
I don't want to spend an entire article talking about the Corona Pandemic, but I still want to use this post as a time capsule to capture what happened in the last 30 days.
I'm currently writing this article from Hanoi, Vietnam.
When the whole thing started in January, I could have never imagined how fast this would change the way we live.
Back in January, we slowly heard about the Virus and a few cases in Thailand and Da Nang. Chinese people being quarantined and people buying a ton of masks.
At the time, we didn't really think of it as much and talked about it as it was a flu rather than a serious threat.
China had around 4.500 cases so it wasn't perceived as serious.
Who would have thought, the numbers would double almost every day ever since?
Again, I don't want to spread any panic and also don't want to go deep into the timeline of how the corona virus spread around the world.
But here is a recap how we spent the last month and how our life in vietnam has changed in 30 days.
The first part of March
The beginning of march was life as usual.
Since most cases have been reported from China, my day-to-day life in Hanoi hasn't been affected as much. Shops and restaurants have been operating normally because Vietnam just had a few cases.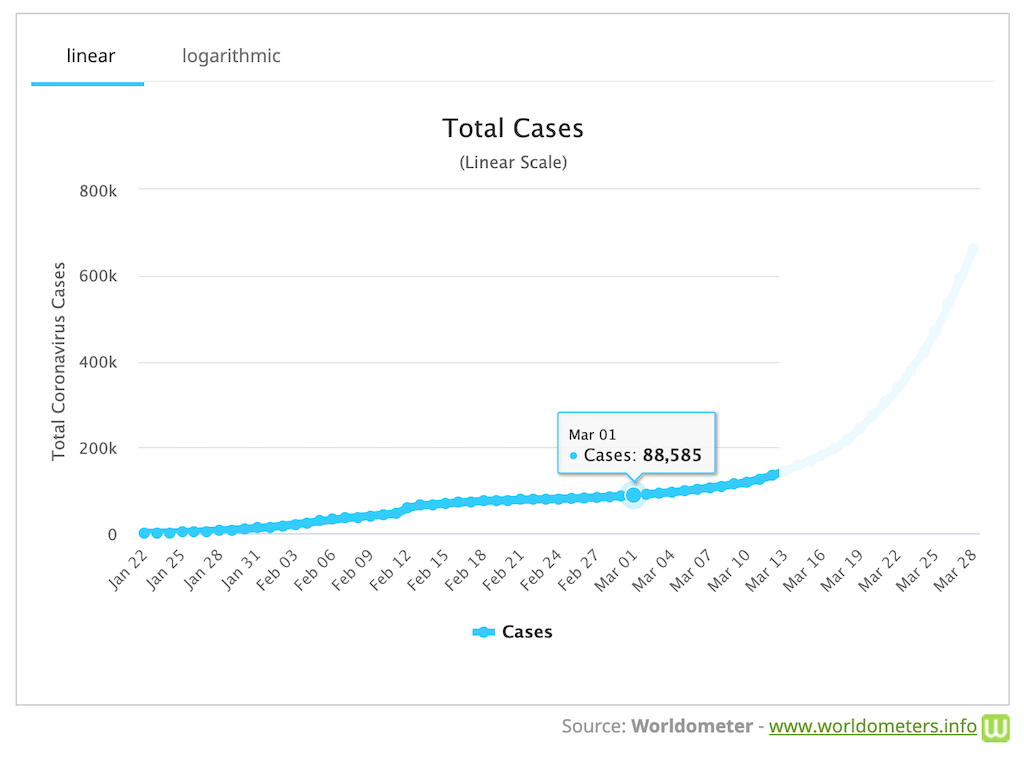 When looking at the graph, the curve was still pretty flat at the beginning of march.
I wrote my last monthly update right before going to Sa Pa for the weekend.
We spent a wonderful weekend trekking (or rather hiking) in the northern province of Vietnam right at the border to China. We took the night train from Hanoi to Sa Pa at 10:00 PM and arrived around 6:00 AM in the morning.
It may sound like an adventurous trip, but now thinking back, I wonder why we didn't just take the bus which usually takes around 4-5 hours instead of creeping along the whole night.
I think for the tour company, adding "Night train" to the feature list is a great way to sell the package. But doesn't really make a lot of sense to be honest.
The train ride was an interesting experience, though it was hard to fall asleep. The beds in general were comfortable, but the bumpy tracks and the old train construction made it hard to sleep without earplugs.
Luckily, I had my Macks earplugs which I rate as the best earplugs ever and so it wasn't that bad for me. But without earplugs, you can imagine the noises of an old pirate ship with wood planks being squished together by the ocean and making loud noises all night long.
I personally found the night train in Thailand so much better.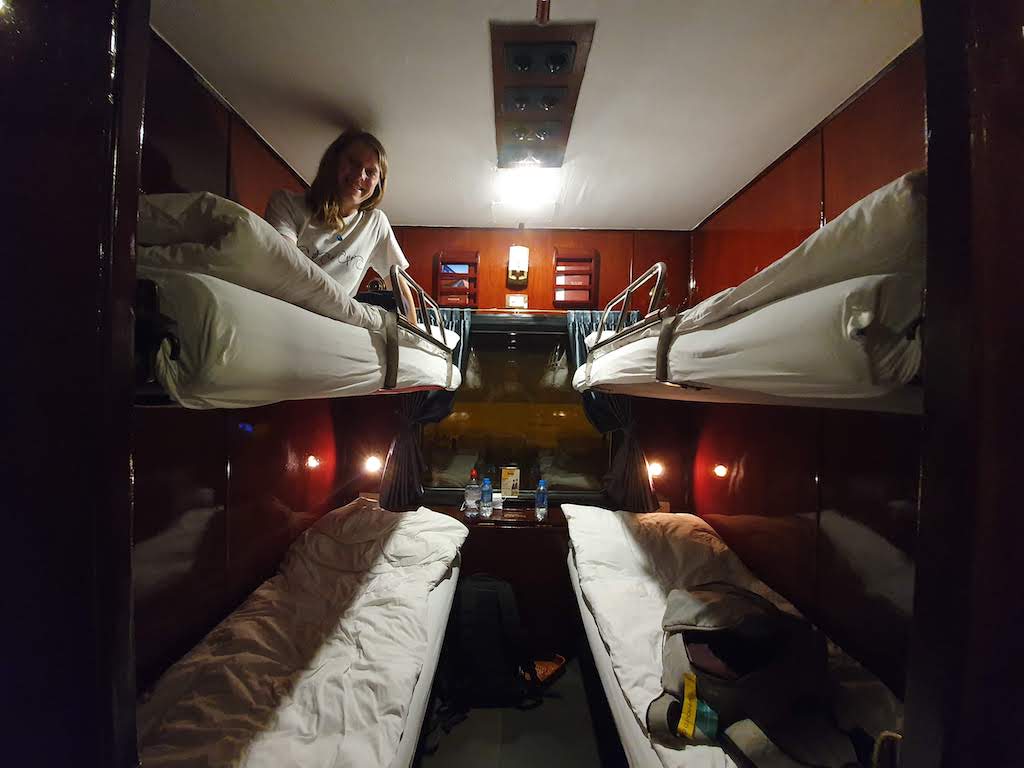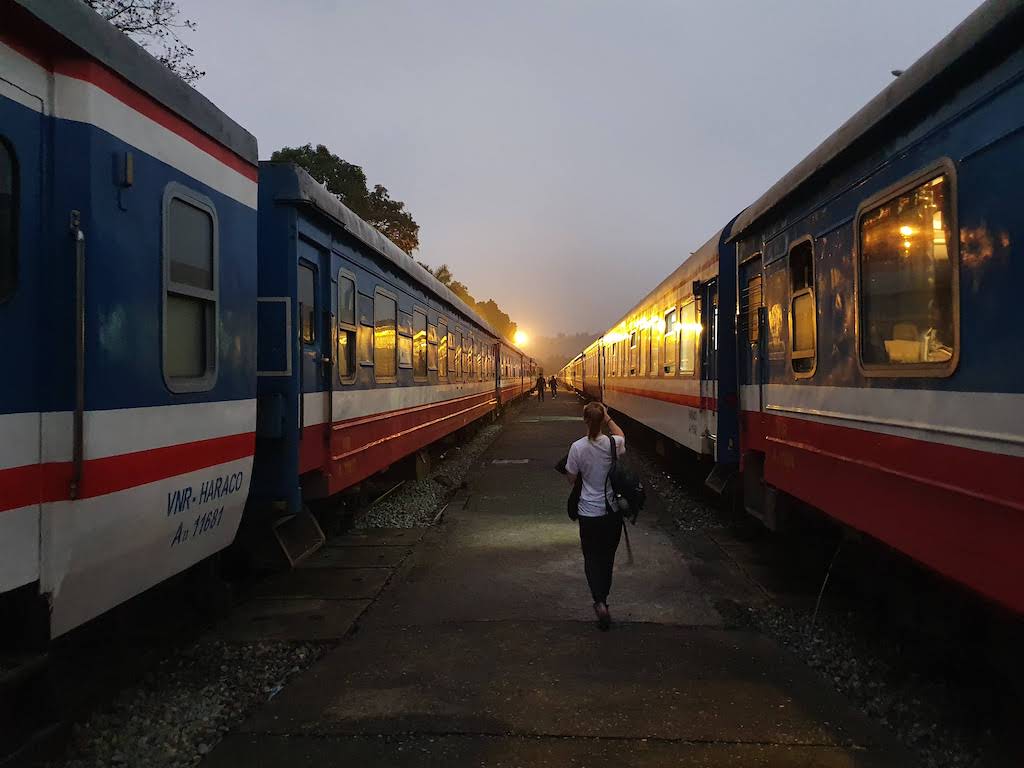 Sa Pa is a beautiful destination and one of the must visit places in Vietnam. Nevertheless, looking back, I wouldn't recommend anyone to go in February, March or even April. The weather is subpar and we faced rainy and muddy weather conditions on the first day.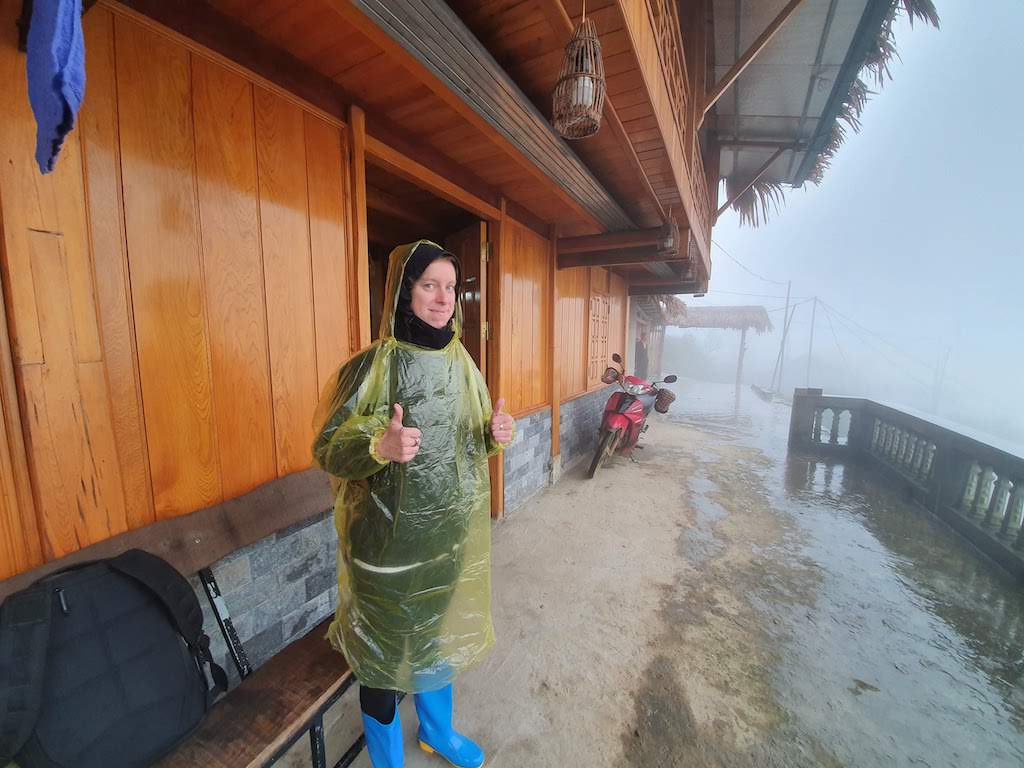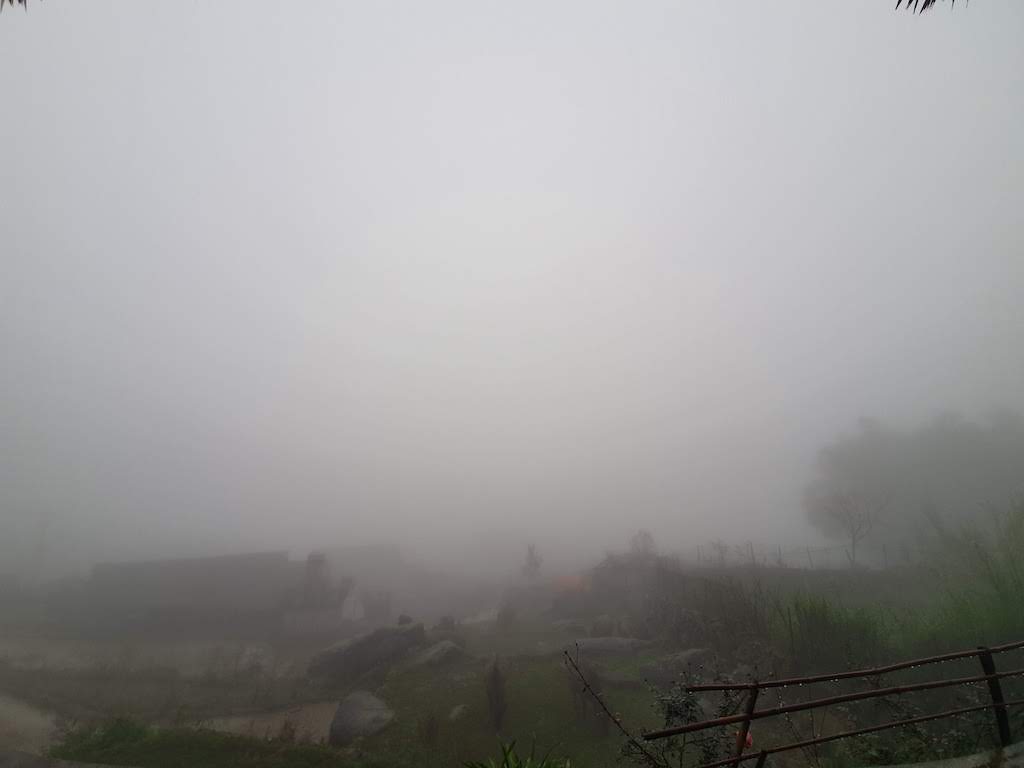 Not the best condition for a hike. Nevertheless, there was also something beautiful about the thick fog because it created this mystical atmosphere.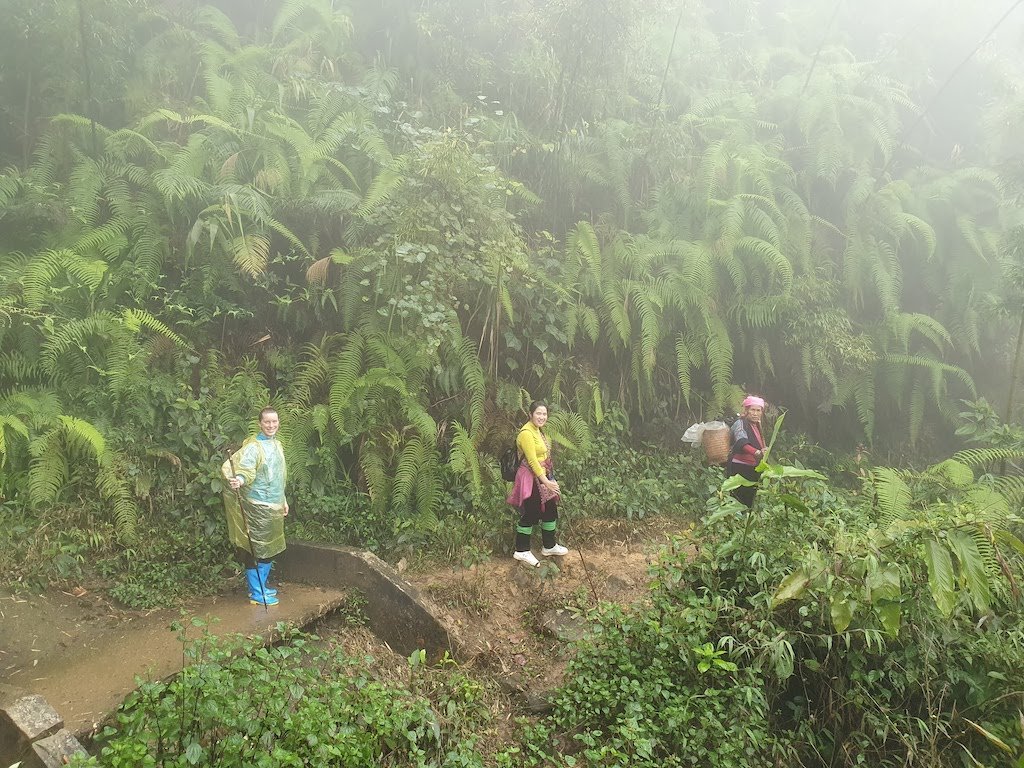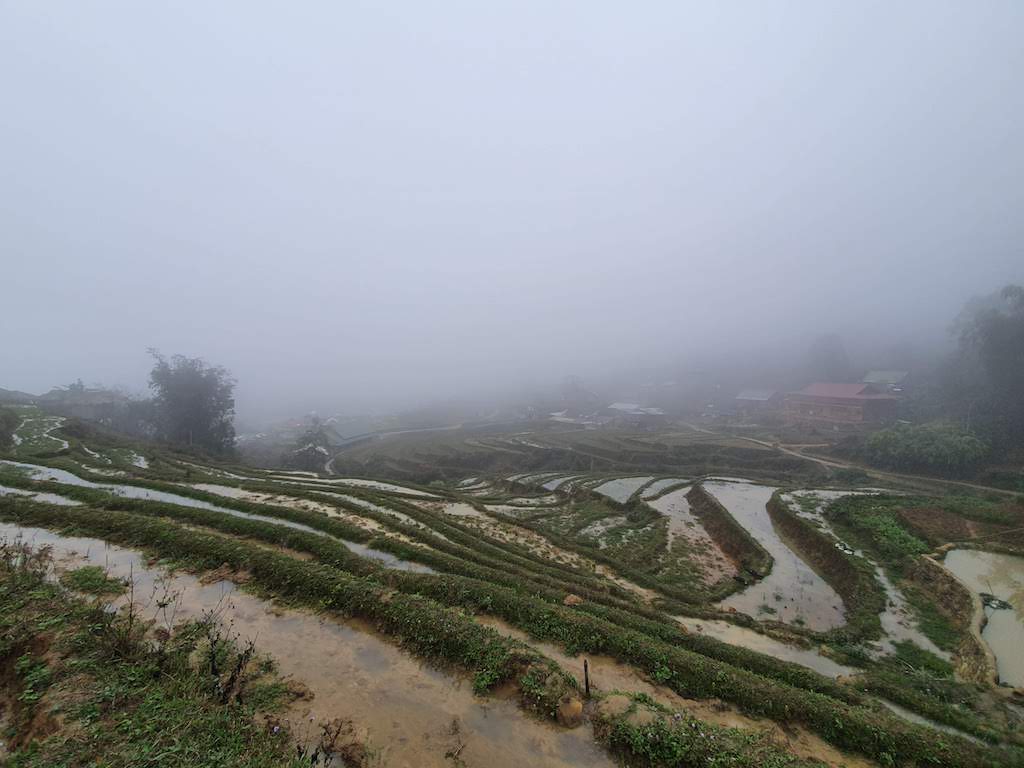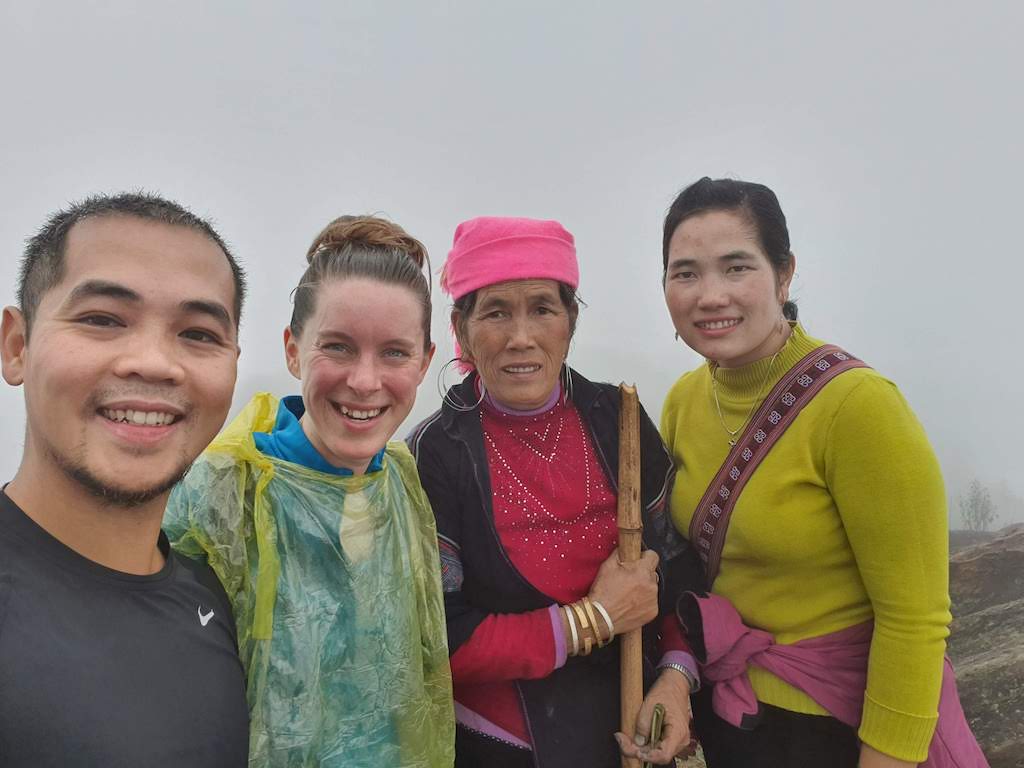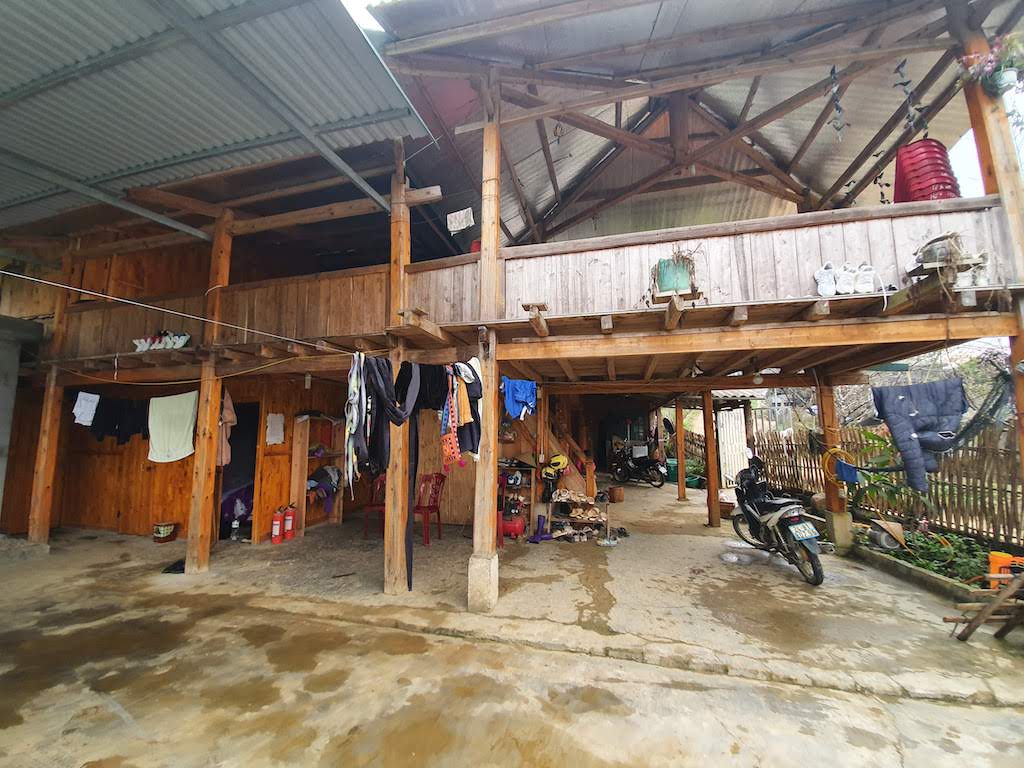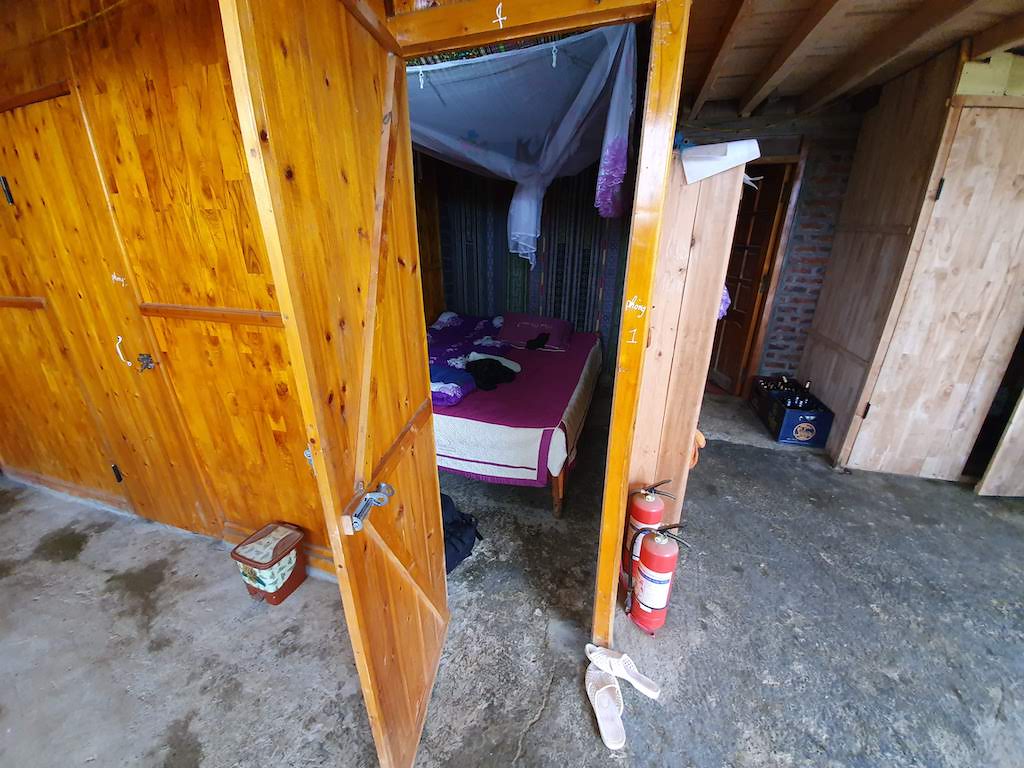 The funny thing about our night at the homestay was, that it wasn't really a "homestay".
The purpose of a homestay is to live, cook and spend time chatting with locals to learn about their life. In our case, they prepared the food for us and disappeared in the kitchen.
During our whole stay, we talked to locals for maybe 10 minutes in total and most of the conversation was reduced to: "Do you want to eat now?", "Thank you" and "Good night".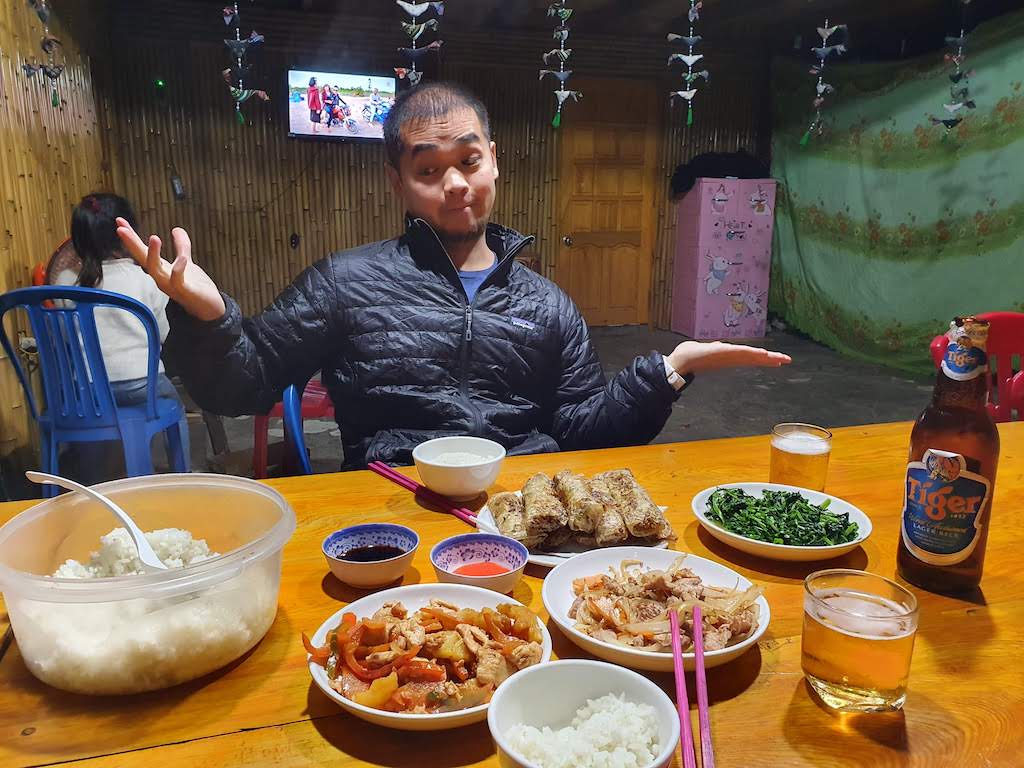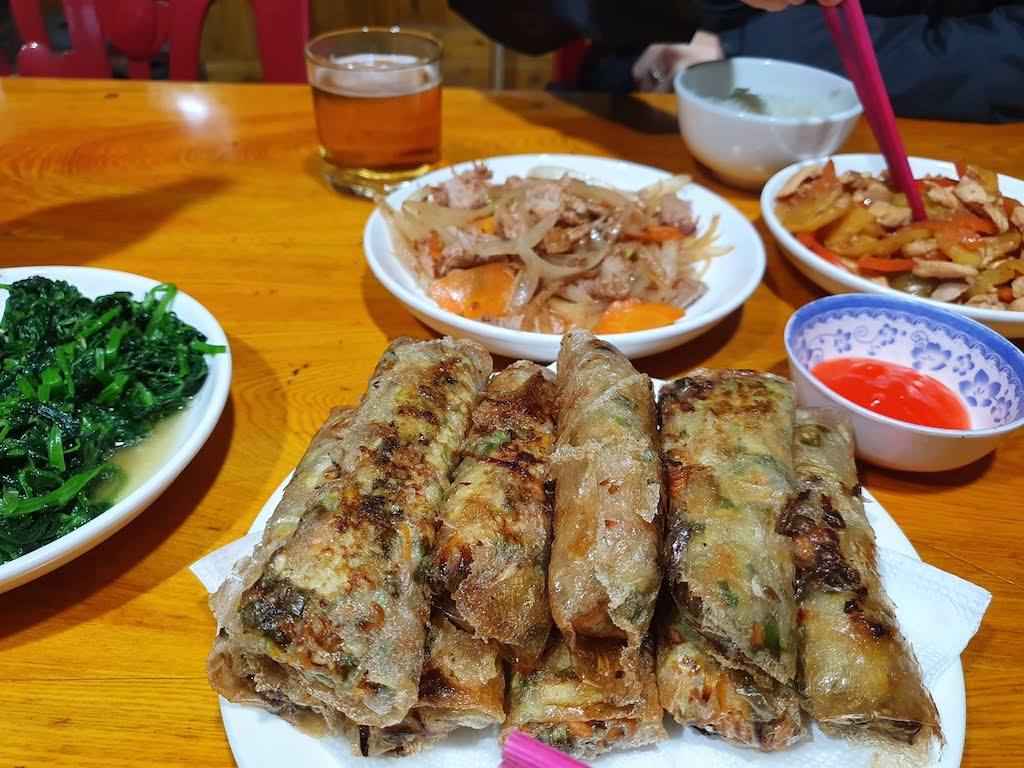 This was somewhat of a disappointing experience and made us wonder why we paid more than double of the normal tour price. Now we know better for next time.
For the next day, we decided to skip the full trekking and decided to visit Sa Pa town (which was ironically not part of the tour for some reason).
The weather turned around and we had some pretty amazing views. Only then, we realized where we actually spend the night.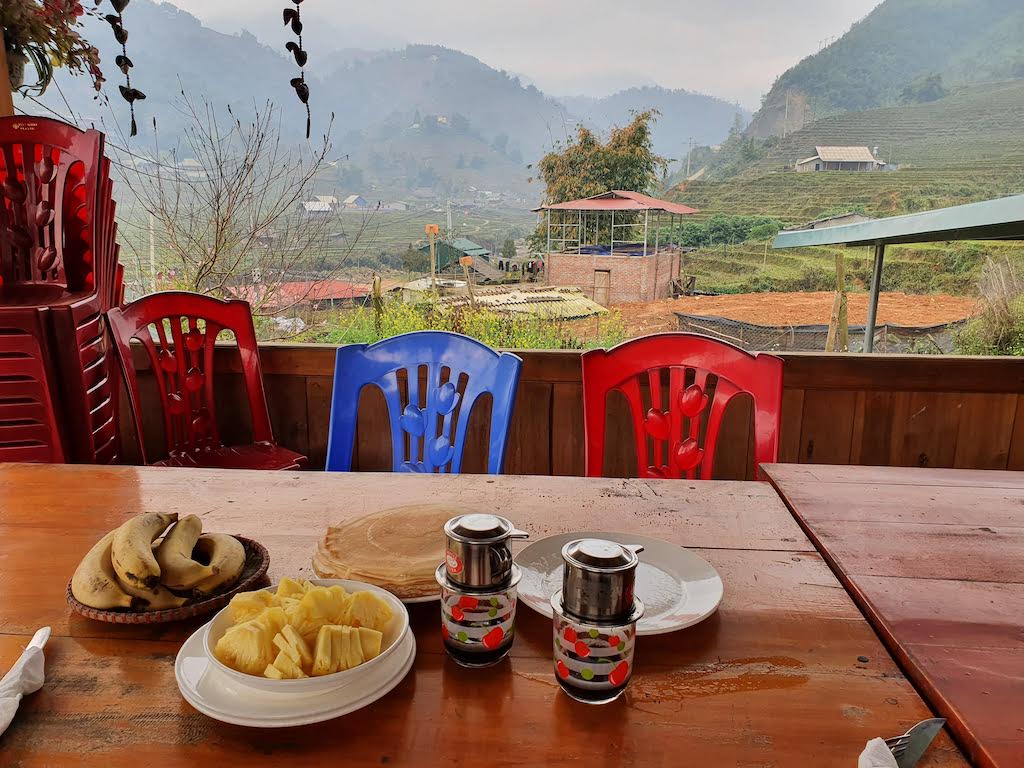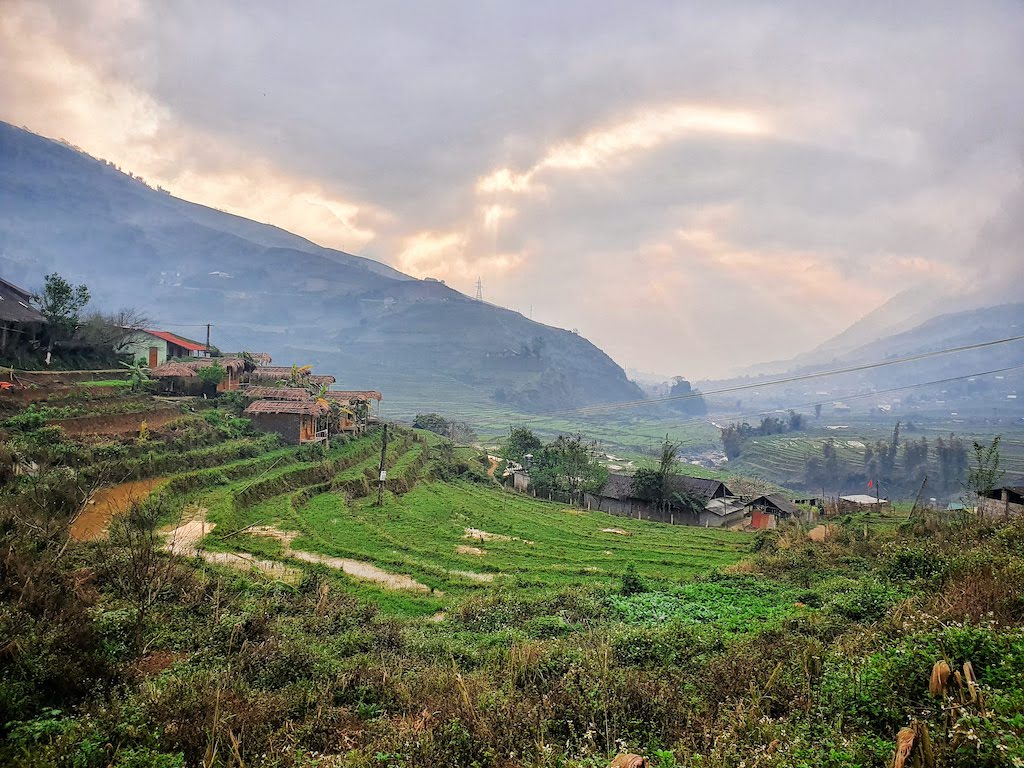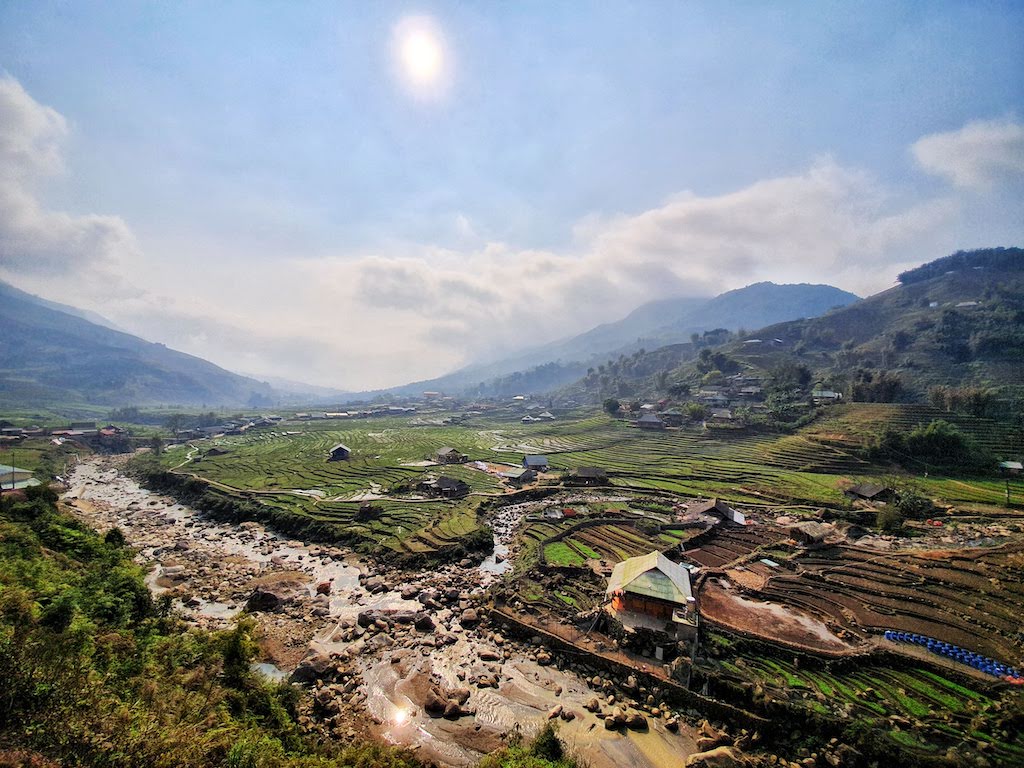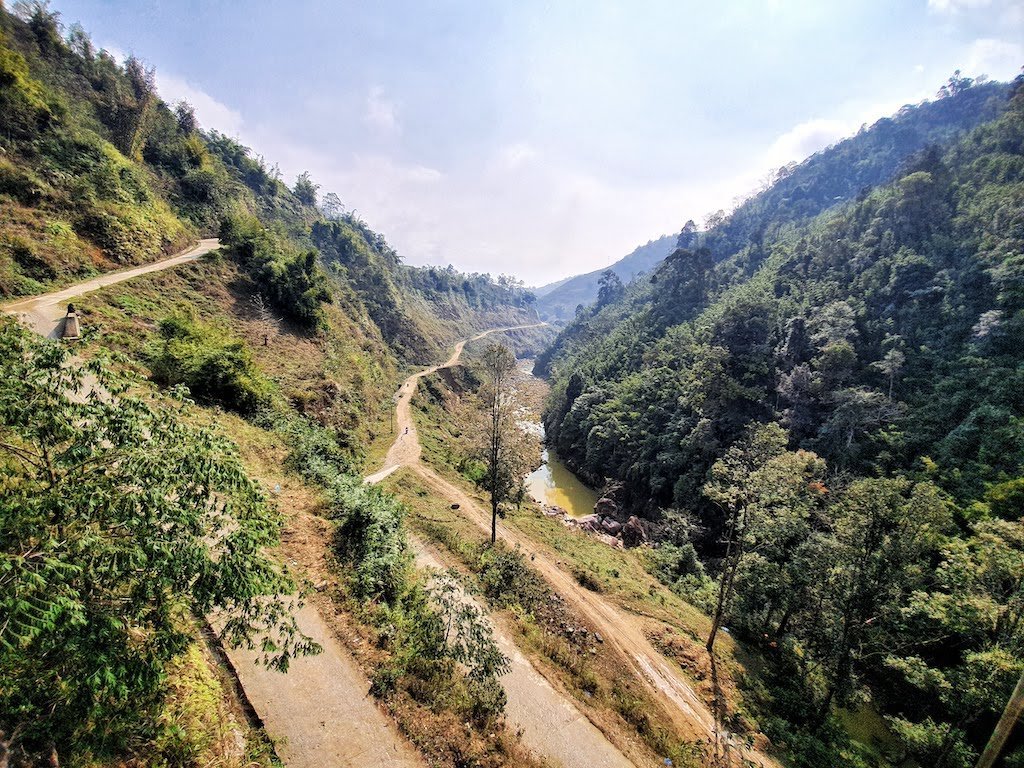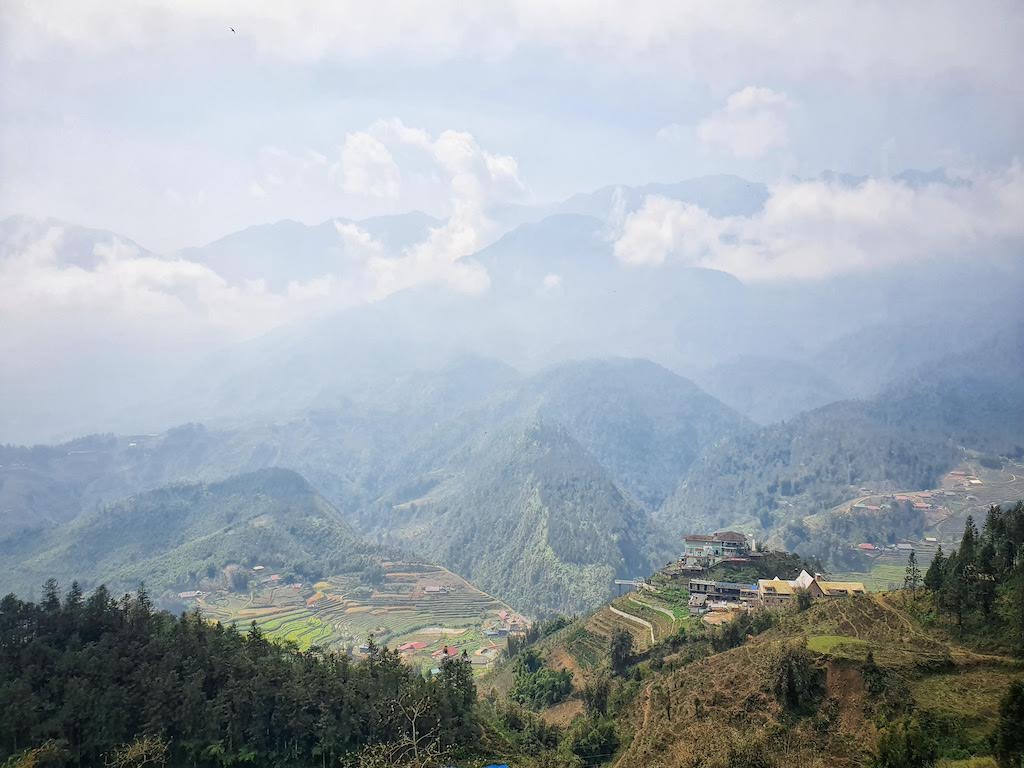 We have to give credit to the tour company, because they rearranged things quickly without hesitating. We walked around around the city and spend time at an amazing coffee place with view on the valley which was perfect for journaling and just taking it slow.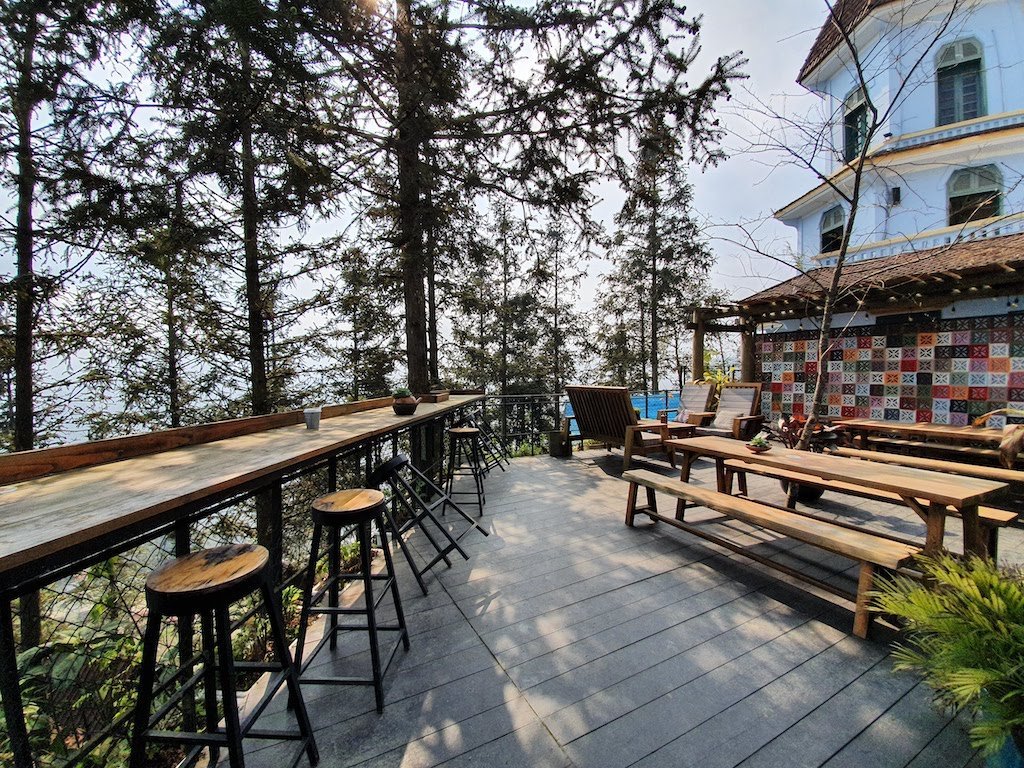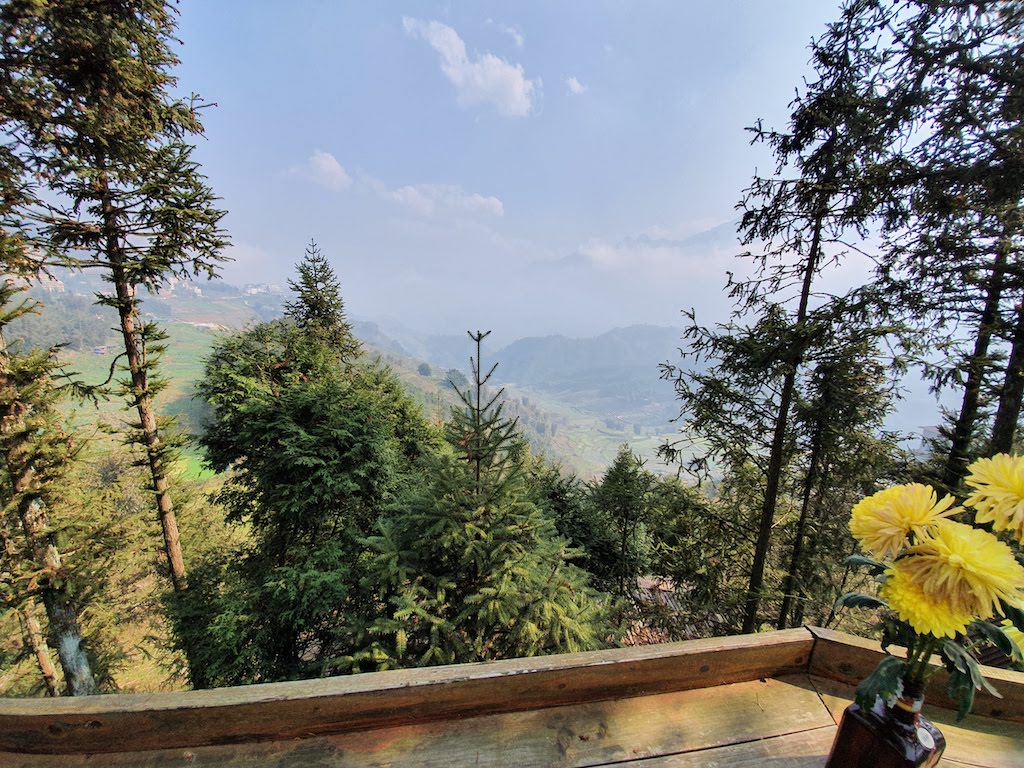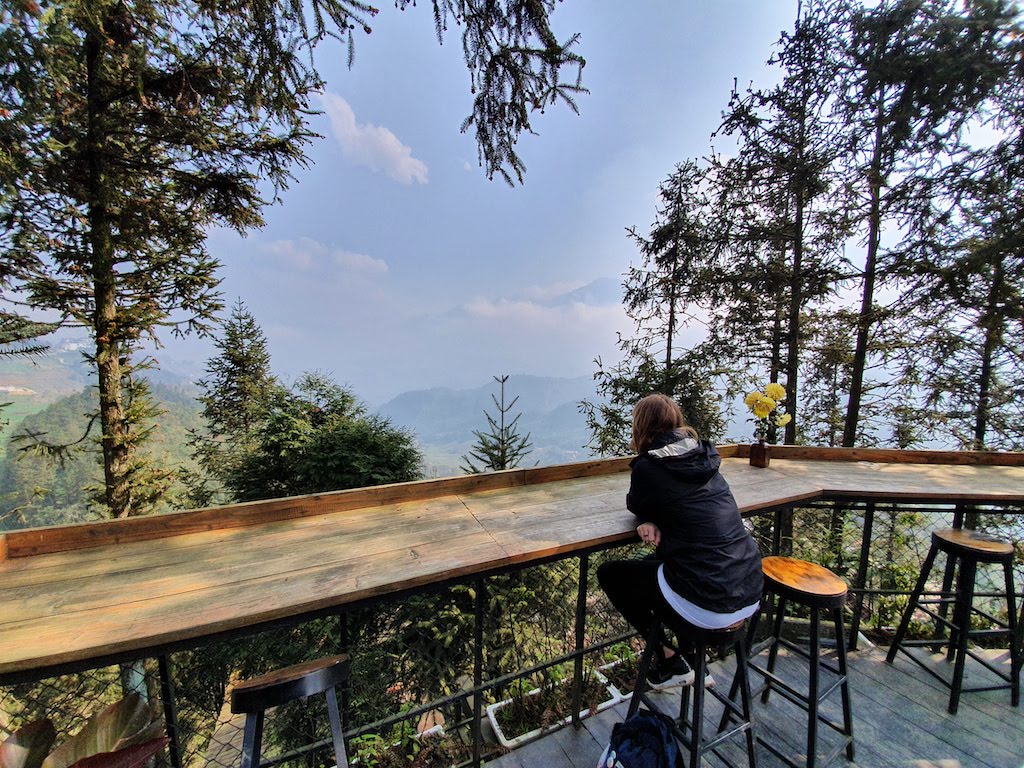 Sa Pa was definitely our highlight of the month and even though it was just at the beginning of the month, it almost felt like ages ago to me with all the things that have been going on in the world.
After arriving back in Hanoi from Sa Pa, things were still relatively normal. We enjoyed walking around and eating the things we wanted without knowing that only 2 weeks later, everything would change.
We had amazing italian food at 4P's Pizza…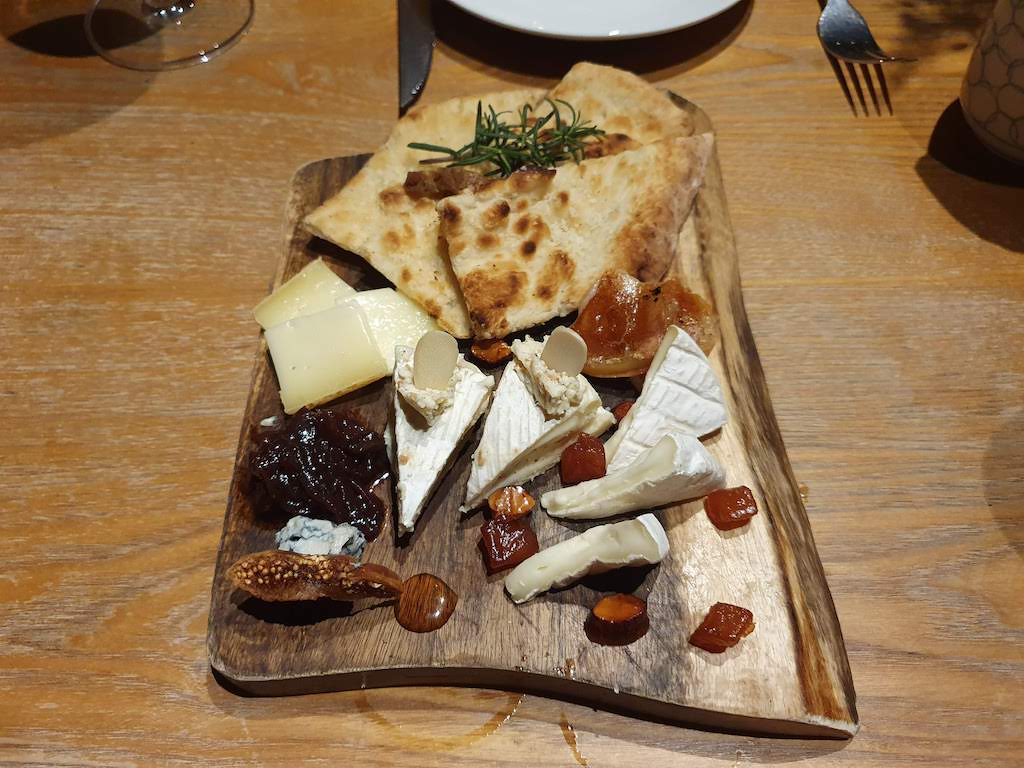 … ate fresh Sushi for little money at a Japanese shopping mall …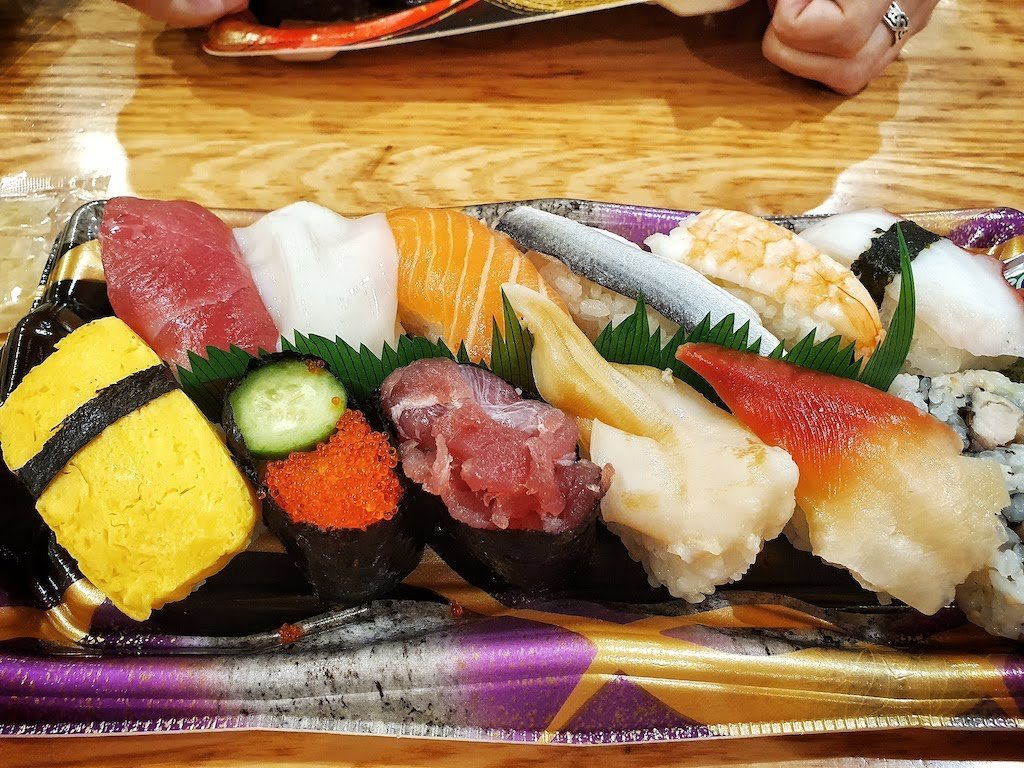 … found a really good chocolate factory that was started by two frenchies (appeared on Netflix: Somebody Feed Phil Saigon Episode)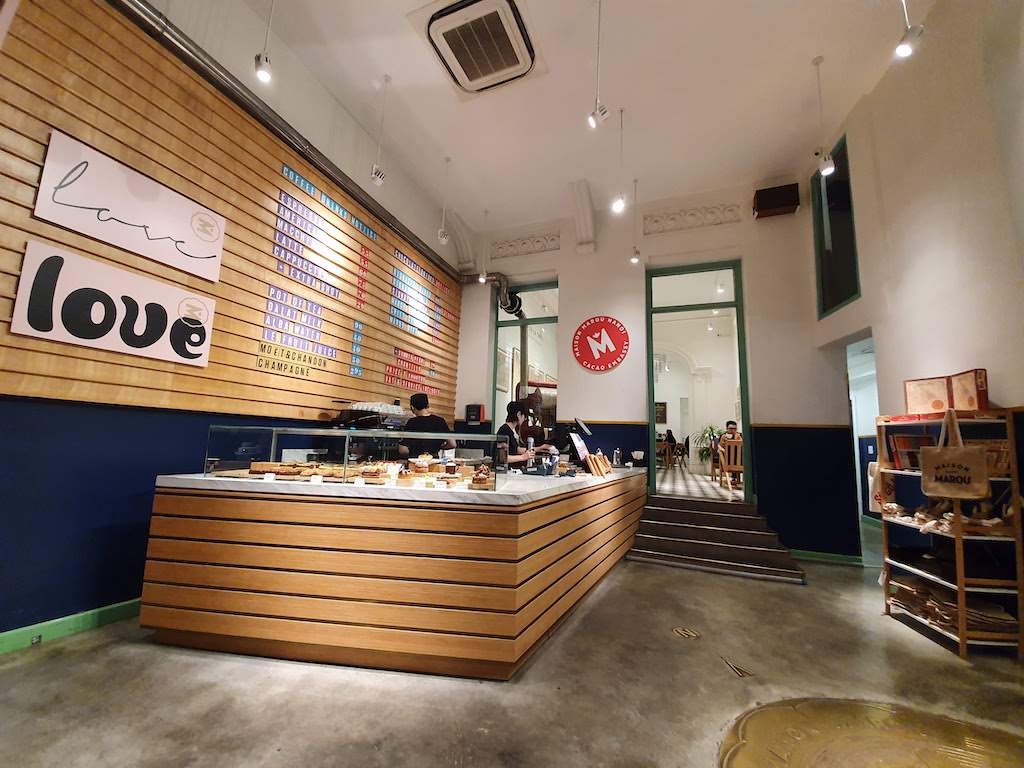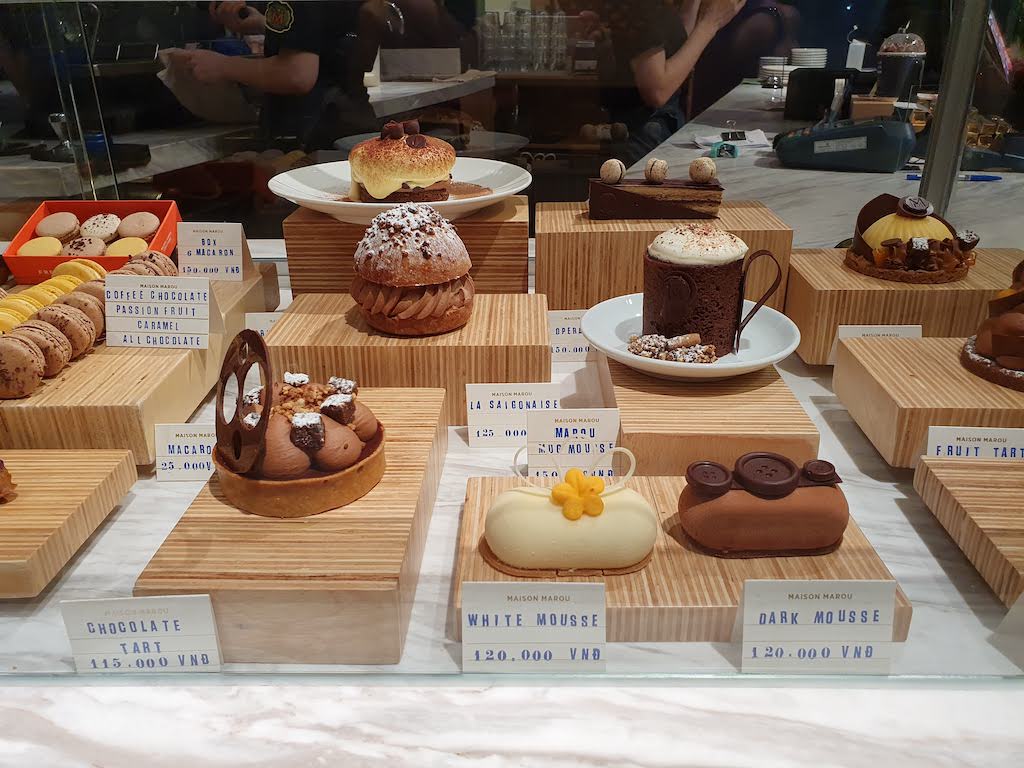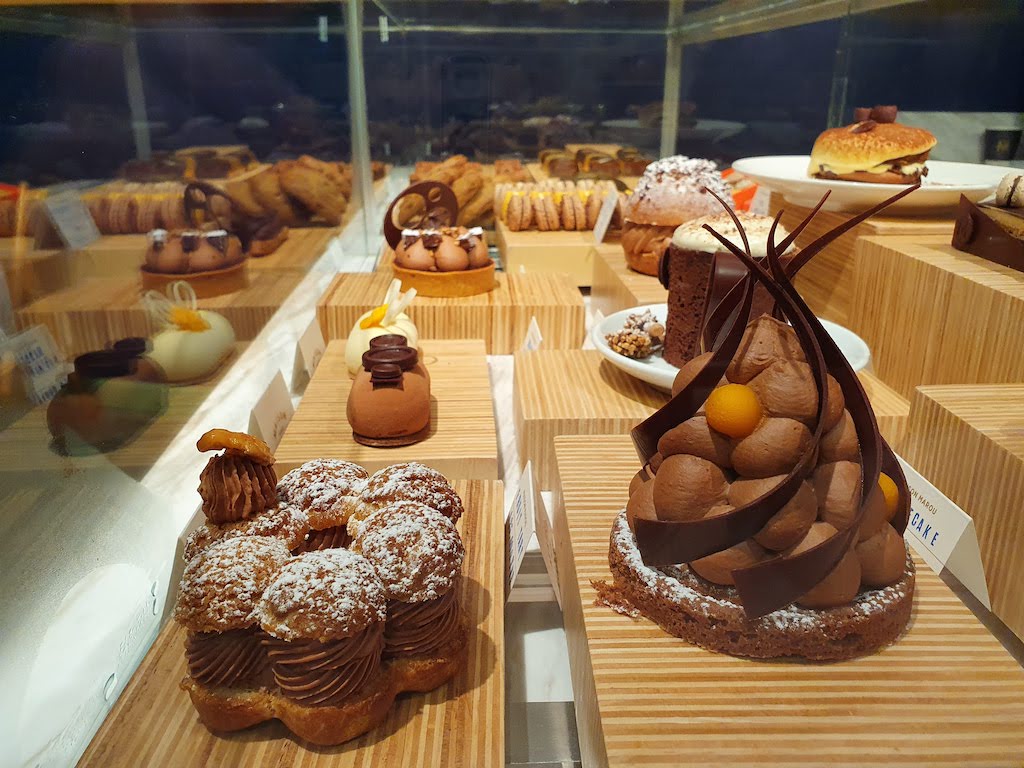 and of course, filled our tummies with Vietnamese food: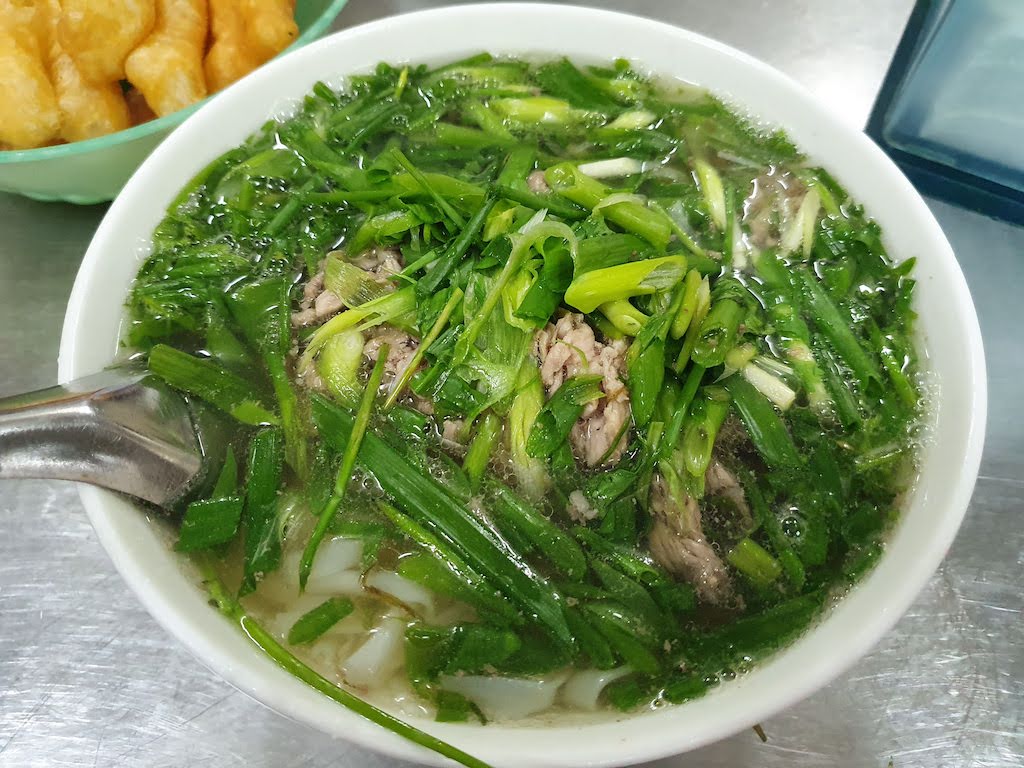 Pho Bo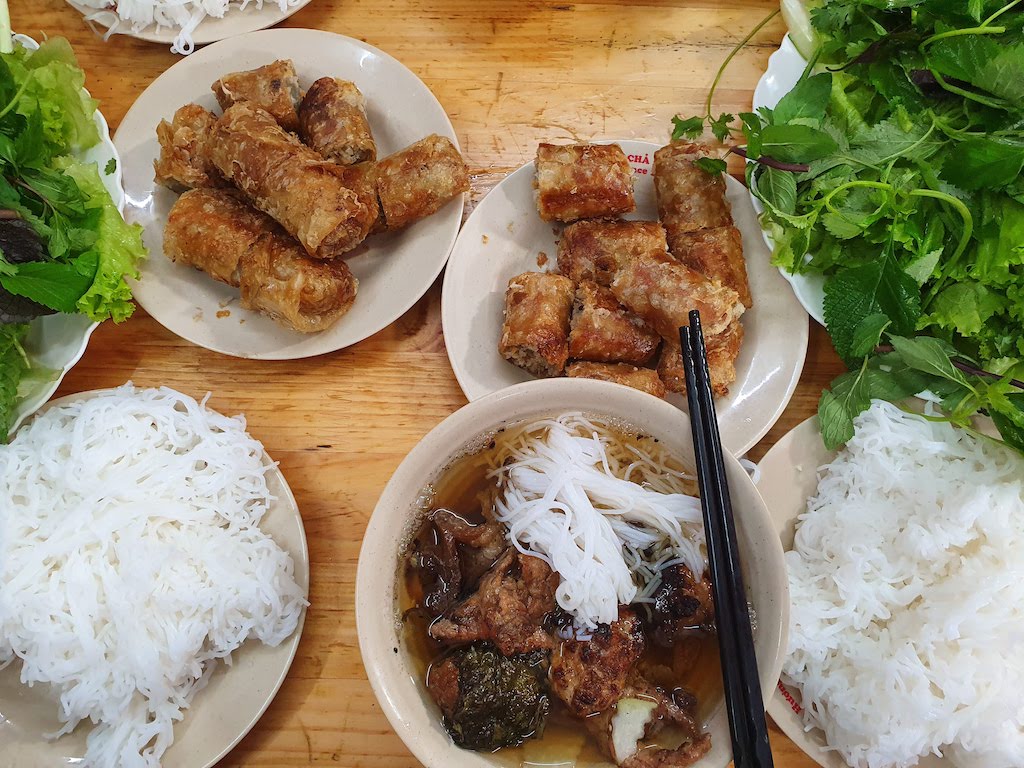 Looking back at these photos, makes me miss the "good old days"…
The second half of March
In the second half of march, things got a bit more serious.
Again, the first part of the month was pretty normal and I can imagine that most people didn't take it very serious. Admittedly, I certainly didn't.
After all, over 90% of all cases have been reported from China anyways so I didn't worry about it as much.
Sadly, it started to spread exponentially around western countries faster than expected, with Italy probably being hit the hardest (now with the US to follow).
I can speak for all of us if I say that we never experienced such a scenario before.
Countries started to shut down borders quickly and realized that social distancing is the most useful solution to slow the spread and we all learned what "flattening the curve" means.
For those who are still unaware, here is an article with interesting mathematical models that explains it well. Why outbreaks like coronavirus spread exponentially, and how to "flatten the curve"
For our generation, this will probably be one of the biggest lessons.
Life in Vietnam
I have to admit that Vietnam was and still is handling the situation very well. Up to now, only 179 people (29.03.2020) have been reported infected due to the rigorous screening and isolation process.
While it seemed very strict at some point to close down entire districts and isolating people in their homes, it is something necessary in order for the greater wellbeing of the population.
China started ruthless lockdowns already in January and due to massive efforts, cases of been going down ever since.
I think more countries need to follow this example, but worry that western cultures will not be able enforce such extreme lockdown measures as China. I'm not even sure if ANY other country can do what China did.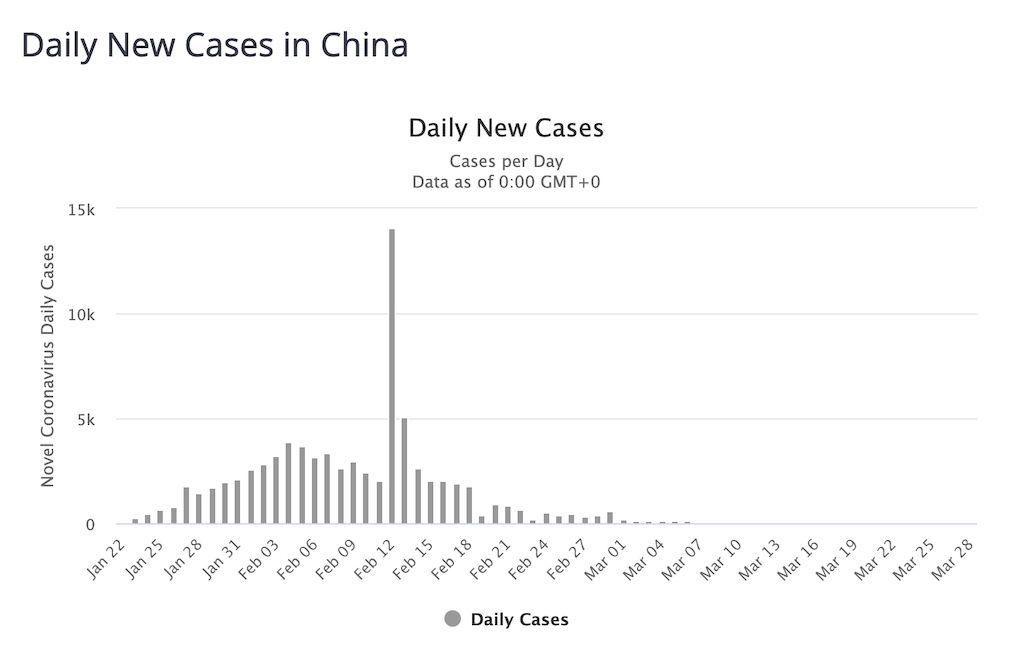 Luckily, I found Vietnamese people treated the situation pretty carefully, while the western world, in my opinion, took it a bit too casual.
But regardless of how most countries in Europe or America treated the situation at first, I think by now everyone grasped the magnitude of the situation which makes me hopeful that we will get over this soon.
To our luck, our landlord has provided us with masks and hand sanitizers from day one. A lot of business started to put hand sanitizers at the entrance and check customers for body temperature (I'm not sure how helpful this is though).
Because the air quality has been terrible in Hanoi, people were wearing masks all the time anyways, so there wasn't a big adjustment needed.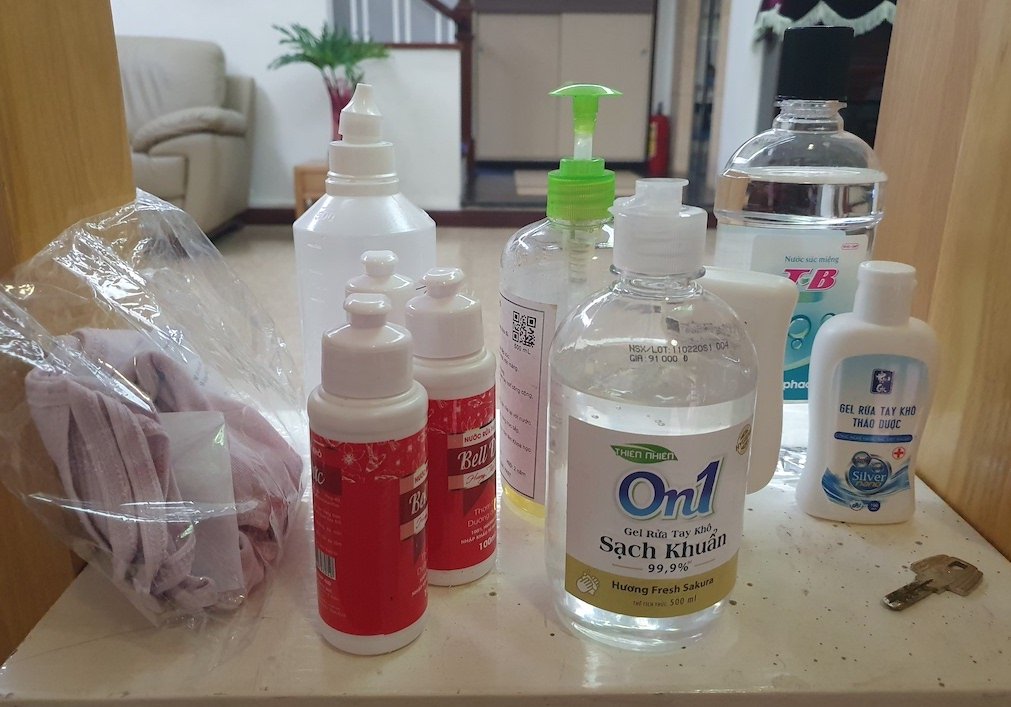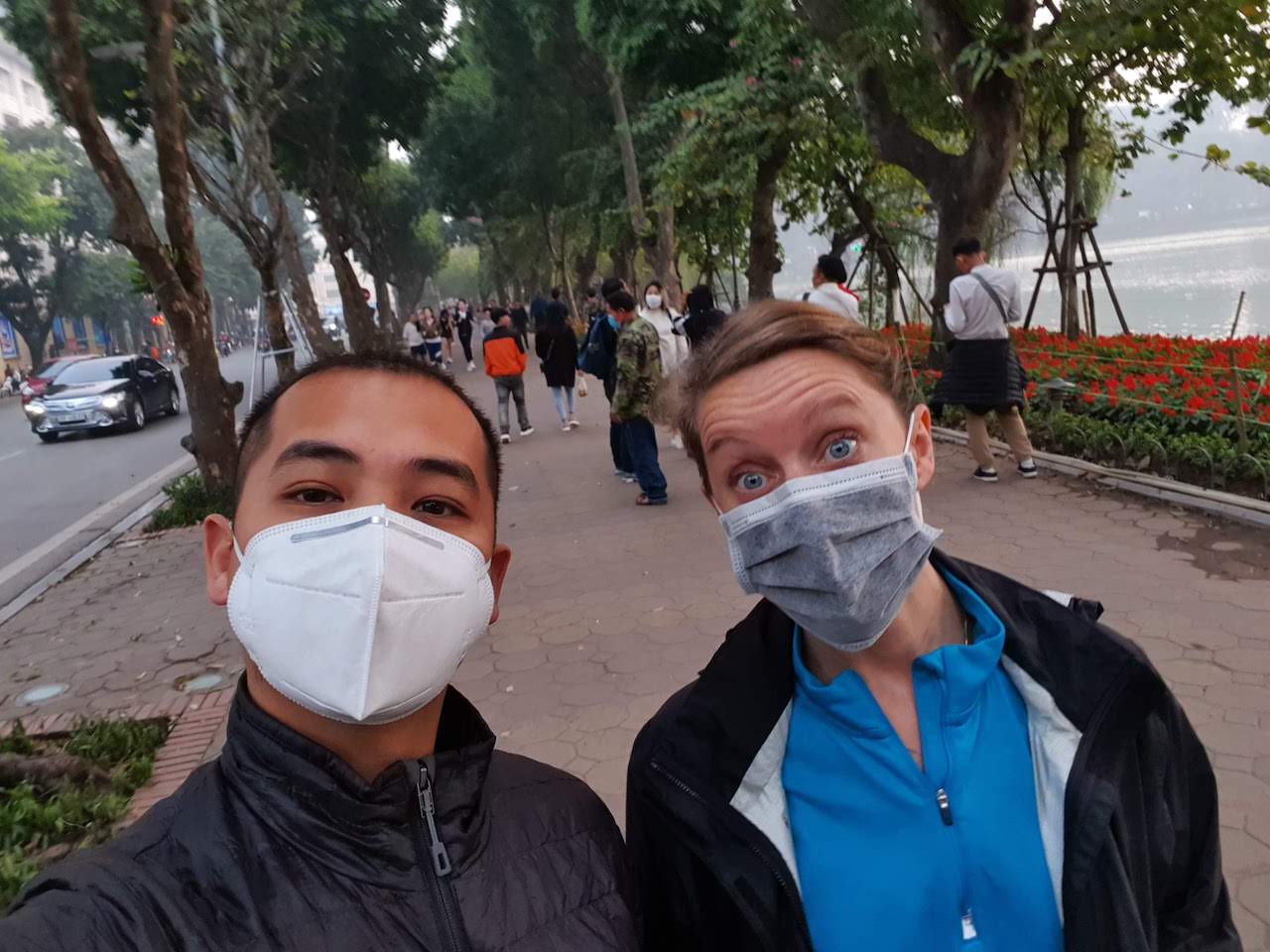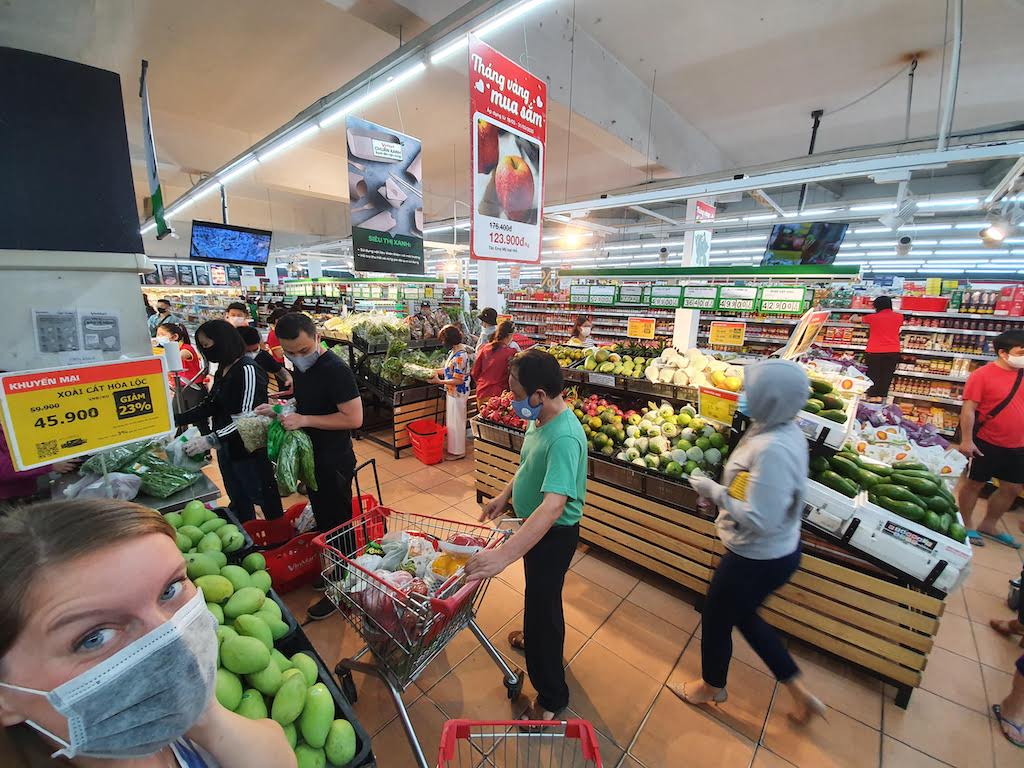 Even though, people have been staying calm, I could still see a huge difference in the amount of people being on the streets.
Everyone is staying at home, many shops have been closing down and the streets are empty. Vietnam ordered non-essential shops to stay closed until mid April.
My favorite Starbucks and backup McDonalds changed to "take-away" only, but even that might change soon.
Here are some shots how this looks: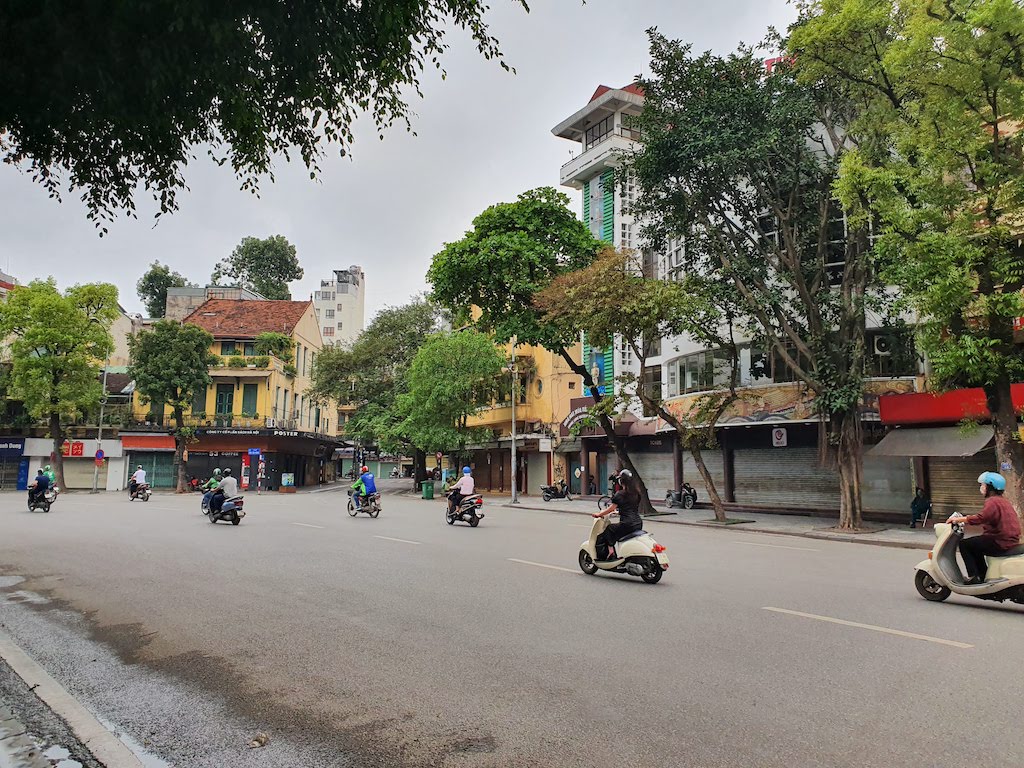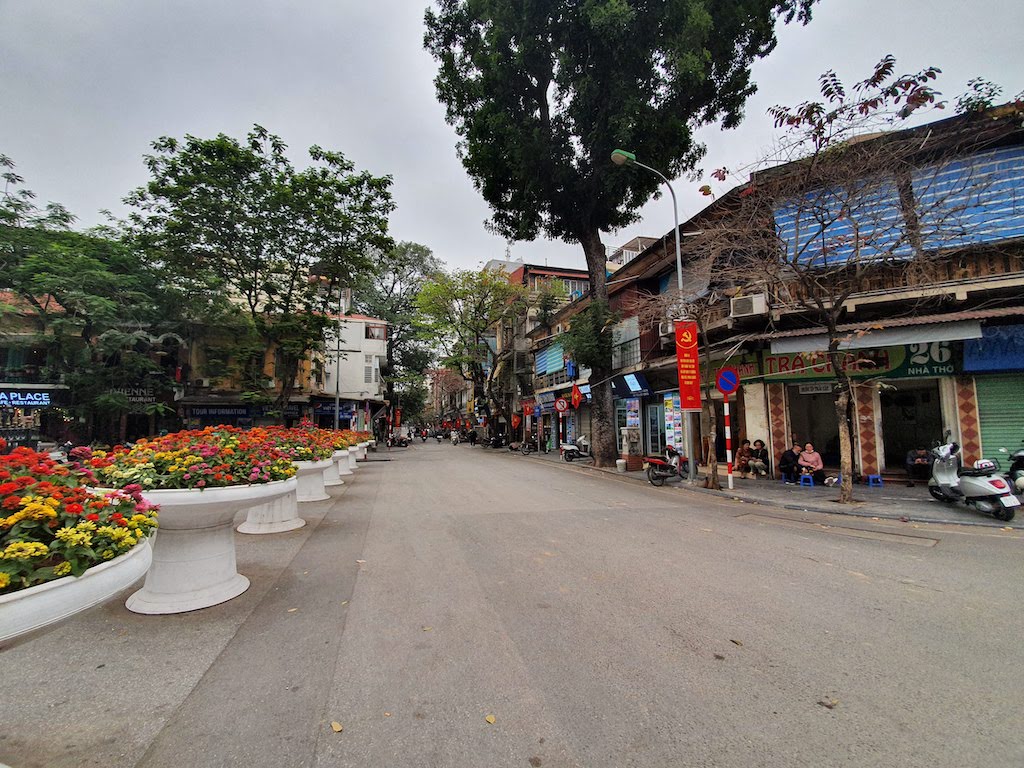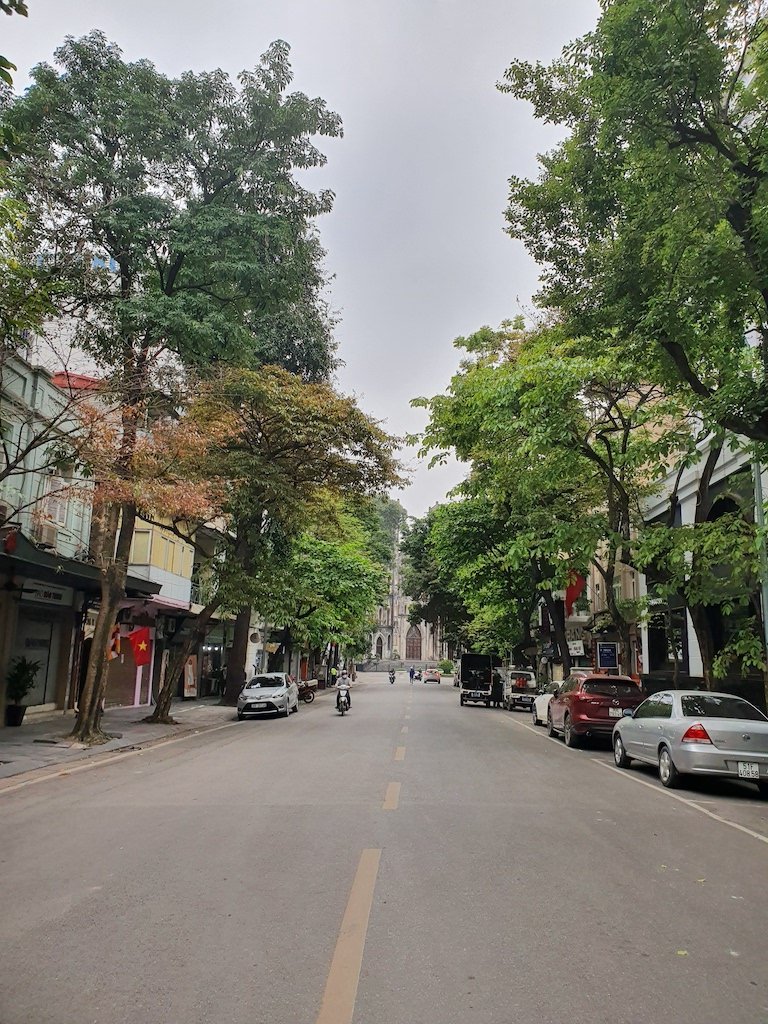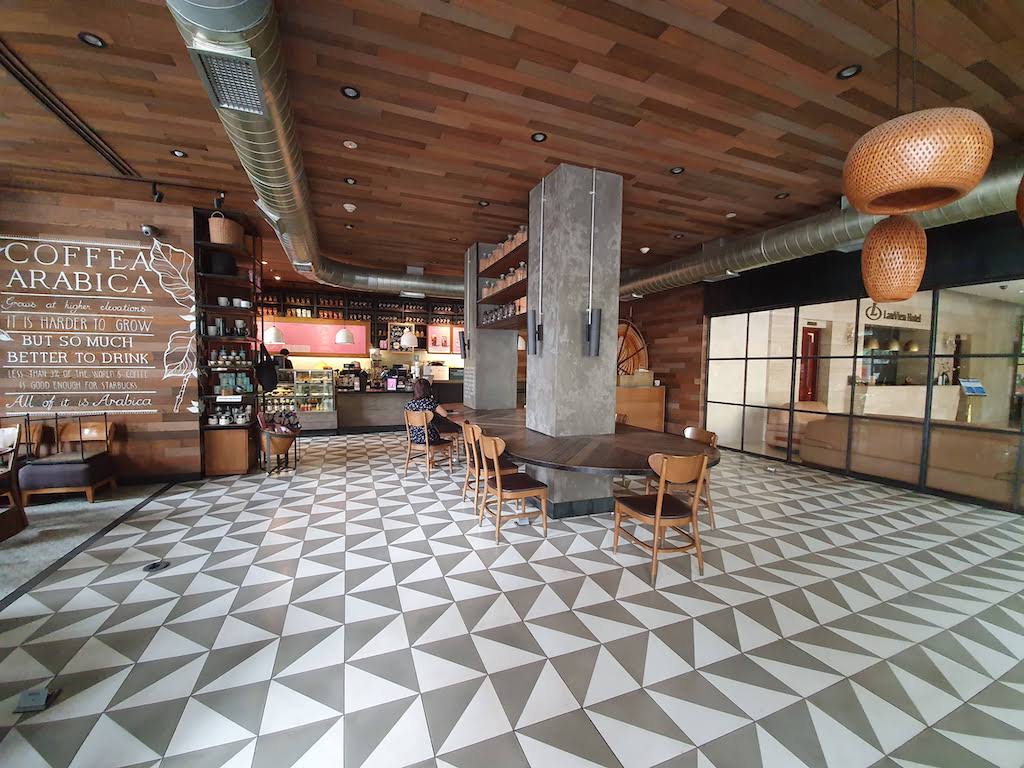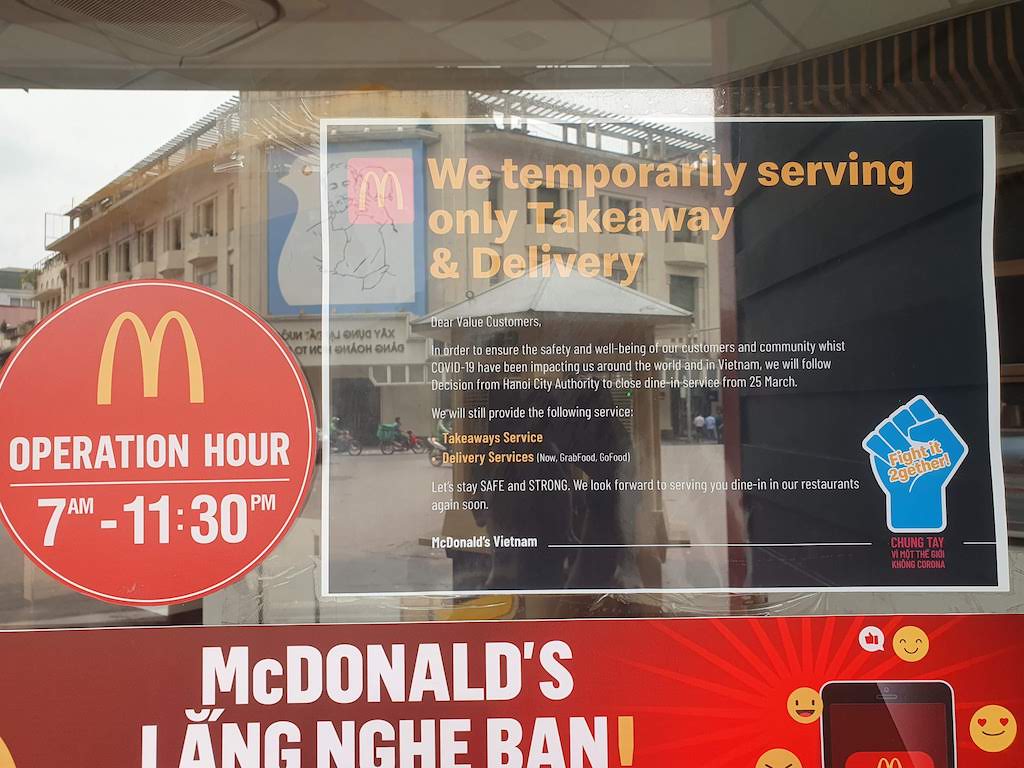 As you can see, the last week has been quite the adaptation. But luckily, supermarkets are still open every day so getting food should not become a big problem as long as people don't panic.
I used to work from home most of the time anyways, so being forced to stay at home now, is not a big change for me.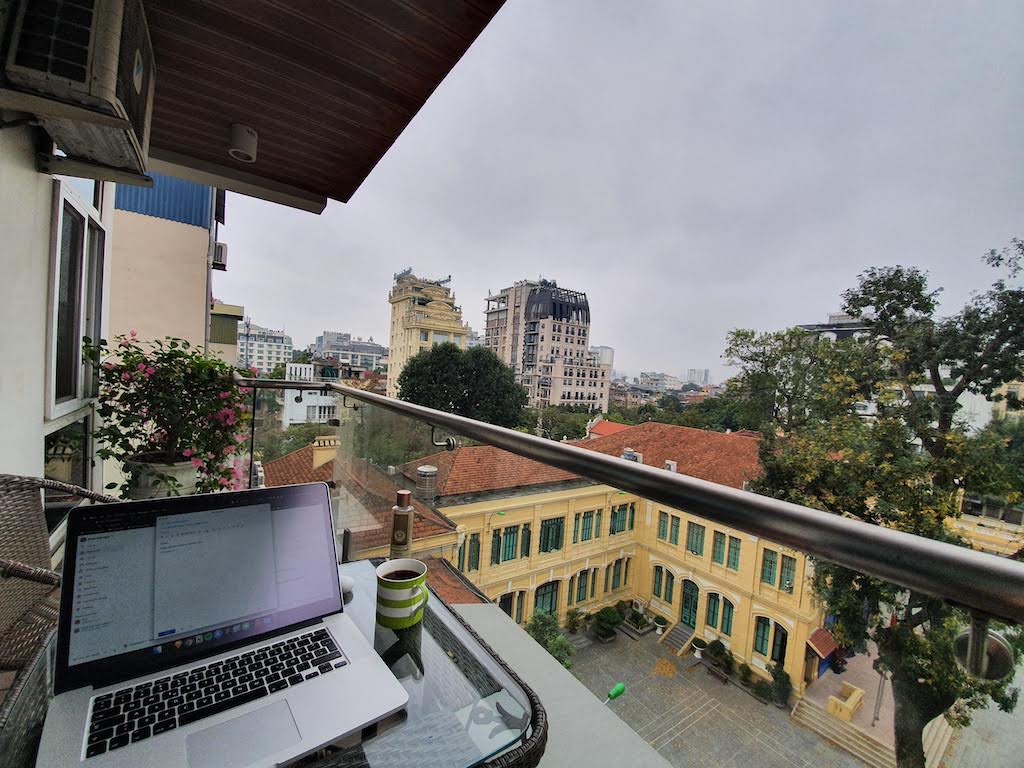 I'm trying to make the best of it by keeping a healthy routine with home workouts, reading, writing meditating that prevents me from going insane.
I also think it's the best time to tackle personal projects because there is no social obligation now.
Online Business
I think vey similar to many other business owners, March has been a veeeeeery slow month. In short, my online shop completely tanked.
Traffic and sales went down significantly but instead of panicking I found it rather fascinating how such a virus can penetrate and impact so many industries at once. It makes me realize how interconnected our lives and business actually are.
The only businesses that doesn't seem to be affected as much are Amazon and all the online communication tool providers like Zoom who probably witness the best time of their lives…:D Since my livelihood is not dependent on my online shop, I take it rather relaxed.
Here are my stats for march:
March 2020

February & March 2020

Expenses
My monthly expenses have been pretty stable since I moved to Vietnam in December last year. On a monthly basis, I tend to spent less compared to Thailand.
Even though I spent money on buying new clothes this month, my monthly outflow was still less than 1k in march. Another thing that was interesting to observe, were my expenses towards the end of the month when I started to cook more at home.
Even with eating out all meals life has already been cheap in Vietnam, but with home cooked meals, it drove expenses down even further.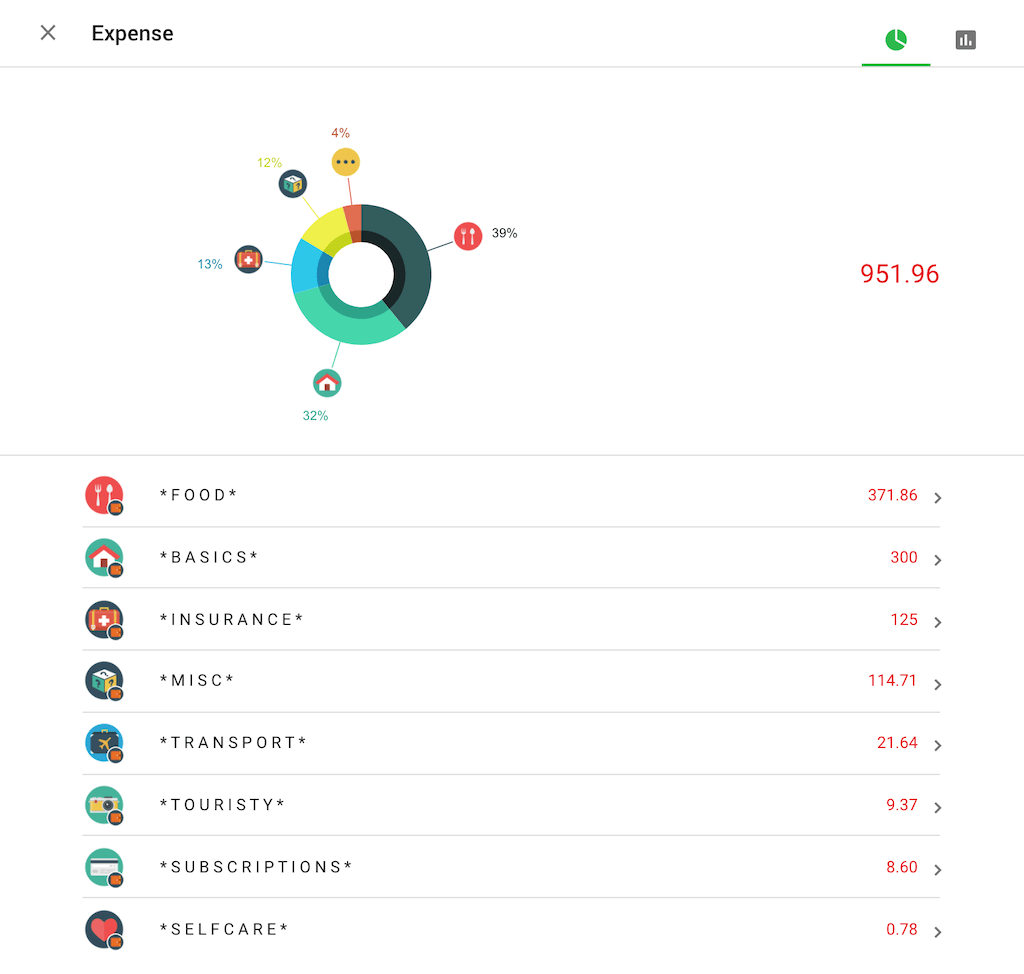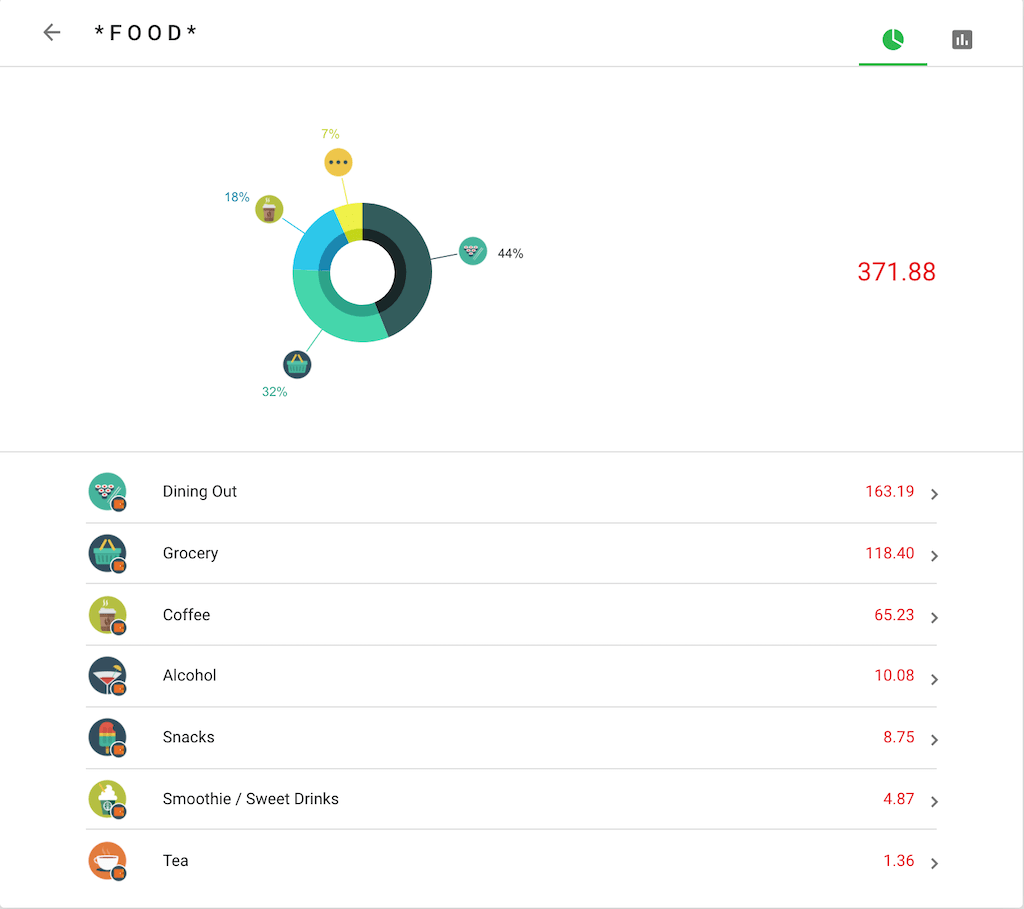 But with home cooked meals, you always have to consider the time that goes into grocery shopping, prepping and cooking. While living in asia, I personally still prefer to eat out. It's just so much easier to go out for a quick meal and saves a lot of mental energy.
Wrapping up
With all the changes that are going on, I always try to find the silver-lining.
In my previous article, I've put down some thoughts about what I think are the positive side effects of this corona virus pandemic. I really believe that everything happens for a reason and if we take time to sit down and reflect on our lives right now, we will be able to find the good things that we didn't see before.
I know that many lives are affected right now. People are dying, businesses are shutting down, many are losing their jobs and the global economy is fragile. But what we can learn from the past is, that we will overcome every challenge and that life always finds a way. In a few years we will be able to look back at this time and be able to connect the dots.
I can only encourage everyone to document feelings and thoughts right now, that you can look back in a few years. It will be pretty fascinating to see what we thought was going to happen and whether we took things too casual or too serious. We just don't know yet, but we will able to connect the dots later. Take care everyone and be safe.