Vietnam Is Changing The Tune – Q2 2021 Life Update from Da Nang
What a whirlwind the last few months have been. Life in Da Nang has changed quickly and the best time of the year turned a bit into a chaos with lots of uncertainty. But what doesn't kill you only makes you stronger.
April started off really well.
In central Vietnam, the second quarter is usually the best time of the year since temperatures are reaching a comfortable level and rainy days are slowly disappearing. It is the perfect season to enjoy beach life or travel through the country as the climate is almost nice everywhere.
Andrea and I decided to give Da Lat a visit since it was on top of our list for a while. Da Lat is such a beautiful destination in the southern highlands of Vietnam with almost European-like nature.
We spent a long weekend in and outside the city with focus on exploring local cuisines and getting out into the nature. You can check out my photo journal from our Da Lat trip here: 4 Days in Da Lat Vietnam – 📸 Photo & Video Journal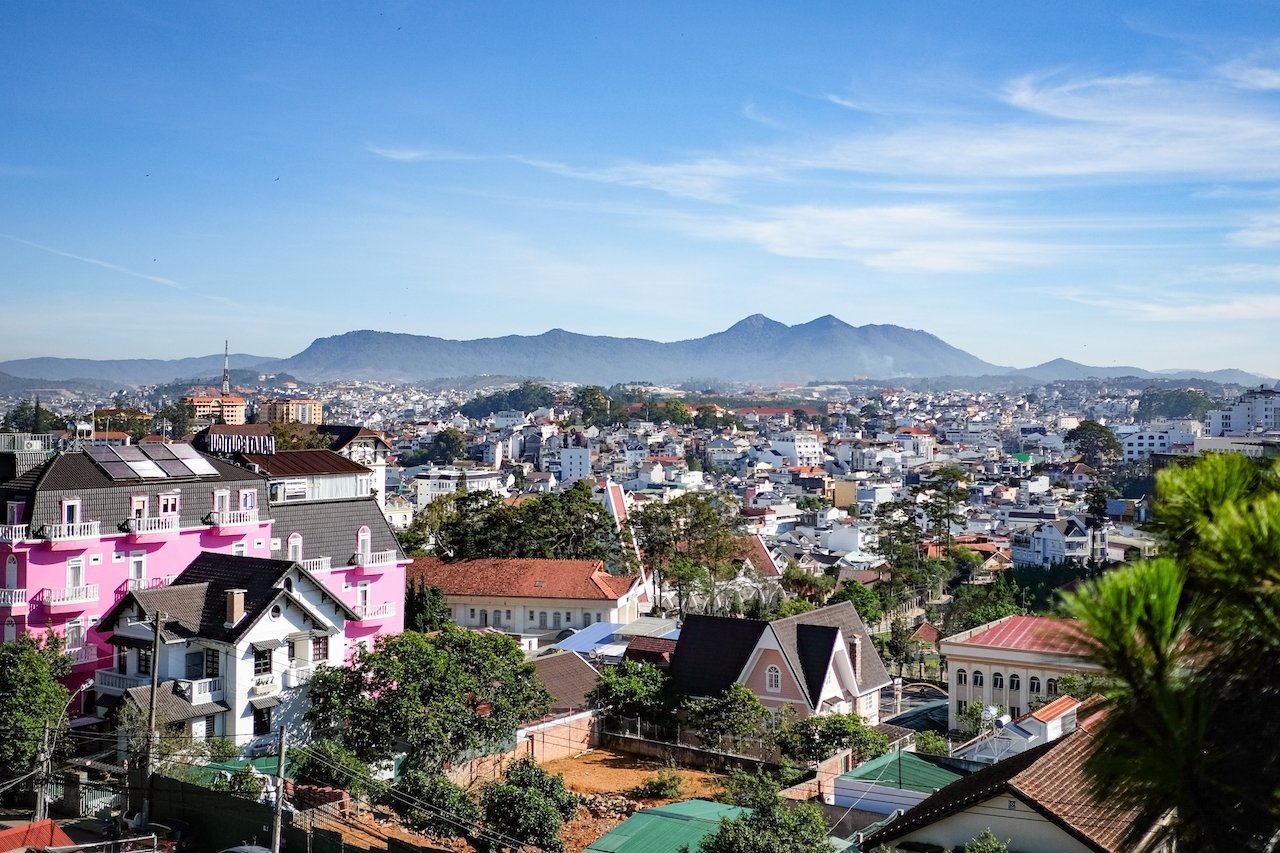 Even though with borders being closed and international tourism on the lower end, many popular destinations like Da Nang and Nha Trang experienced a great influx of domestic travelers with some big holidays becoming the climax at the end of April.
It was great to see so many people coming into Da Nang and many stores and restaurants opening up again. The city felt more alive during that one weekend compared to the whole year before.
We took advantage of it and enjoyed as many special deals as we could. At the time, the most beautiful resorts in Da Nang were opening their doors to everyone.
We went swimming in one of the biggest pools and filled our bellies with the freshest seafood.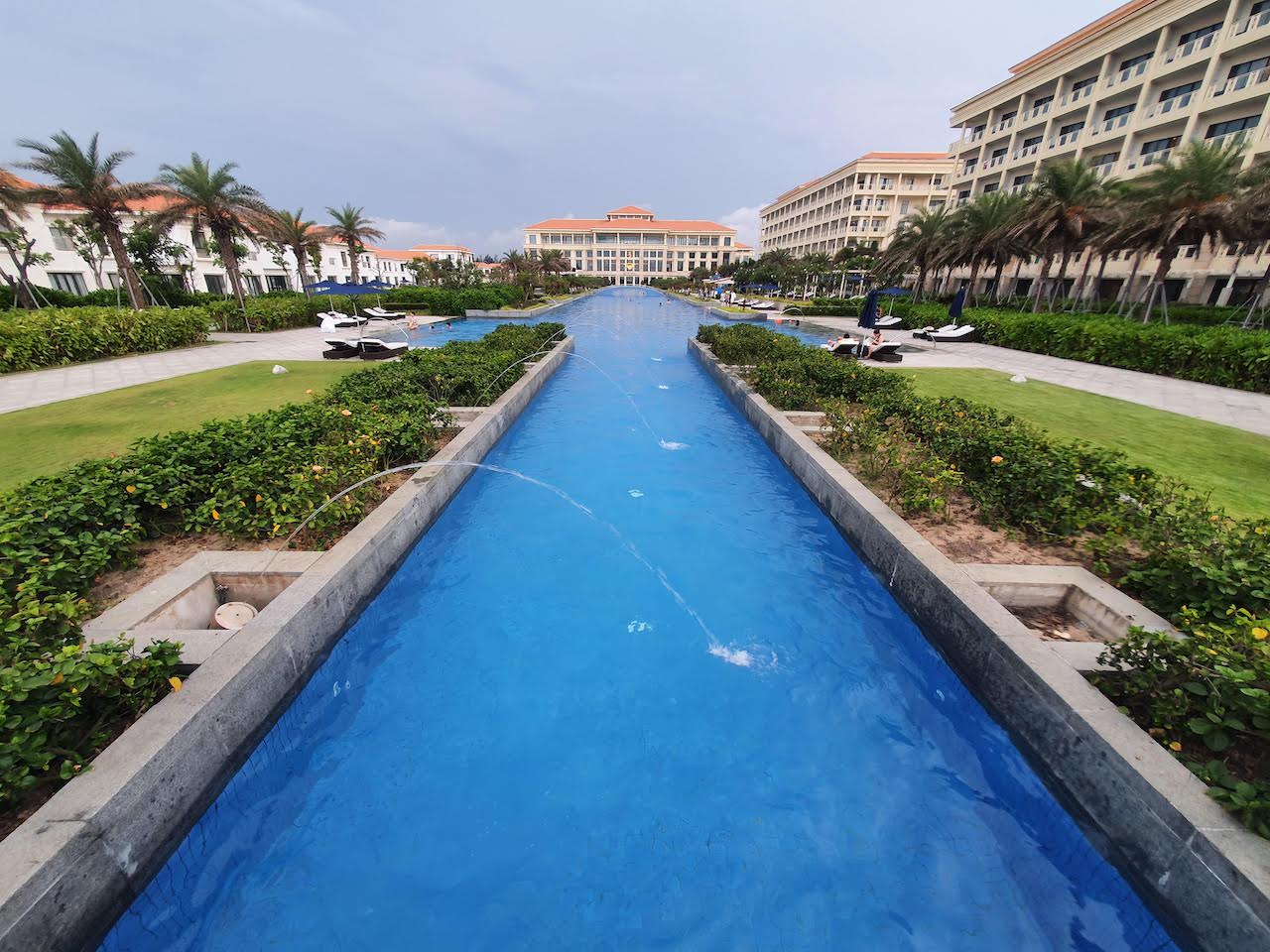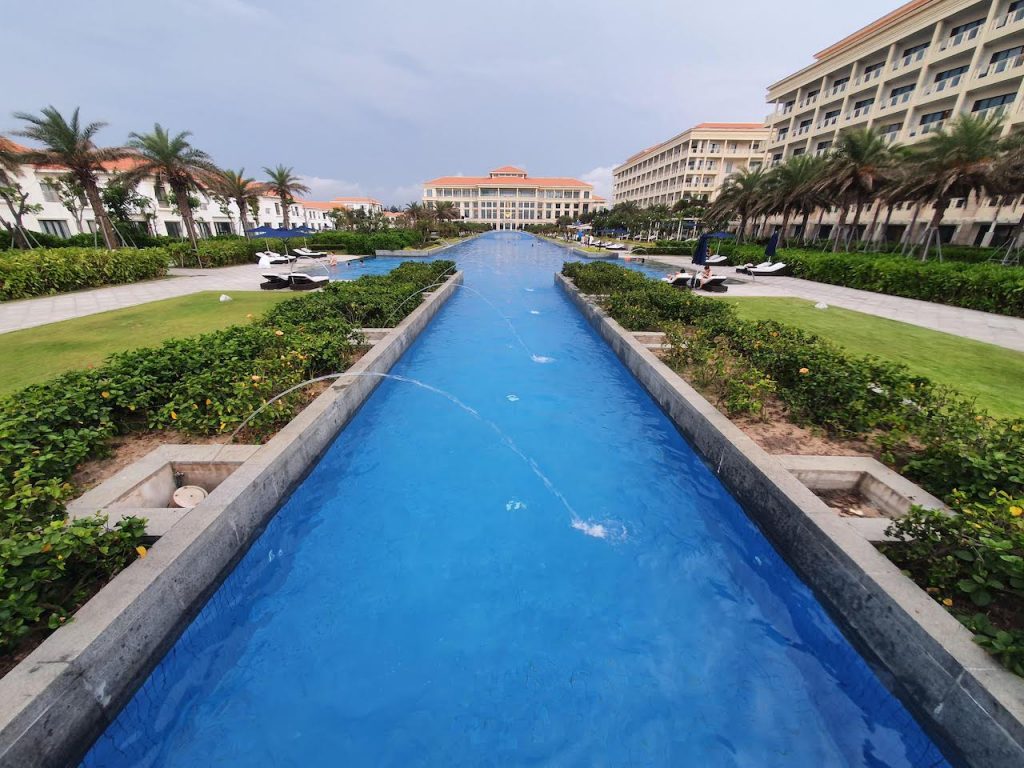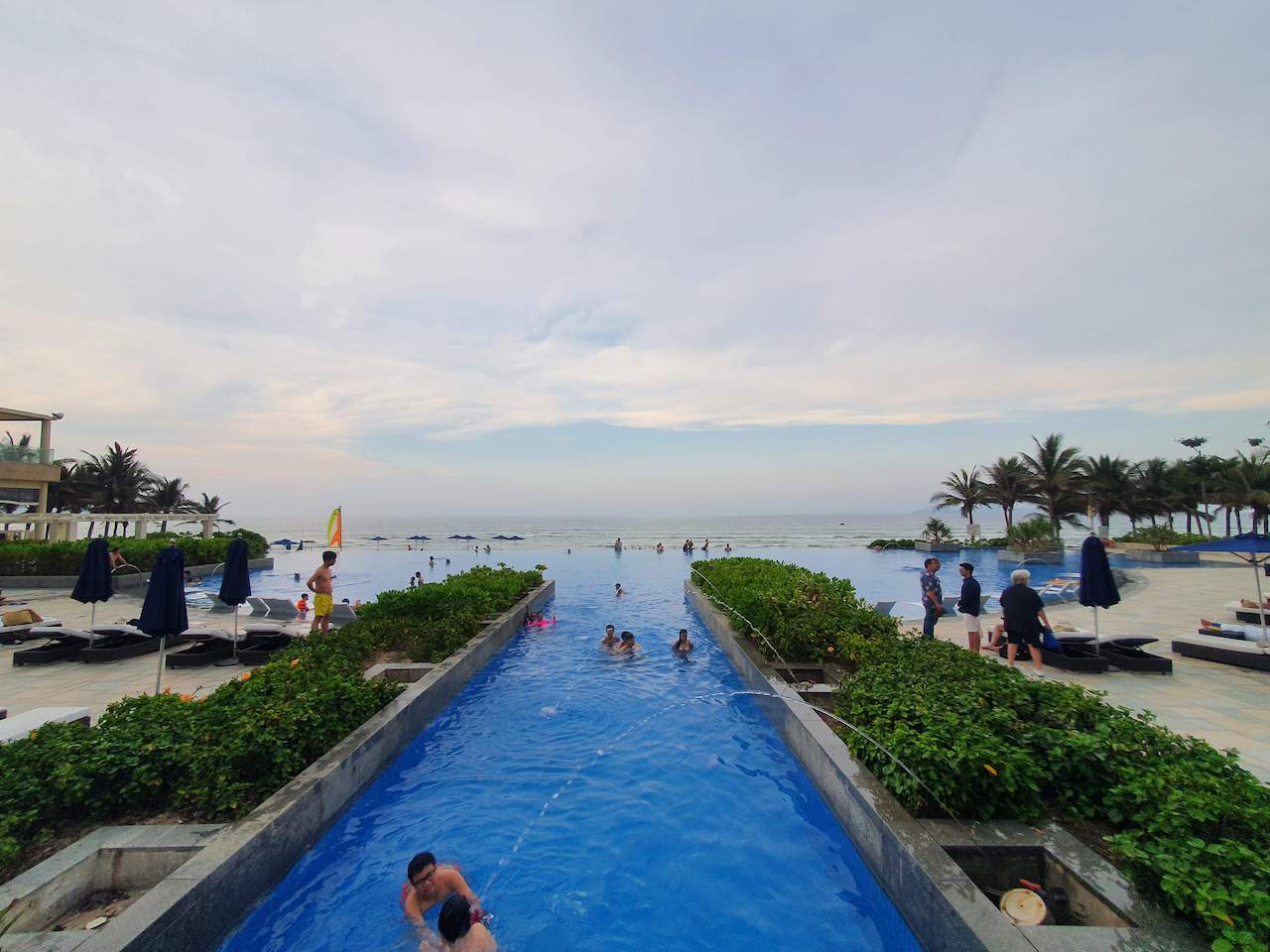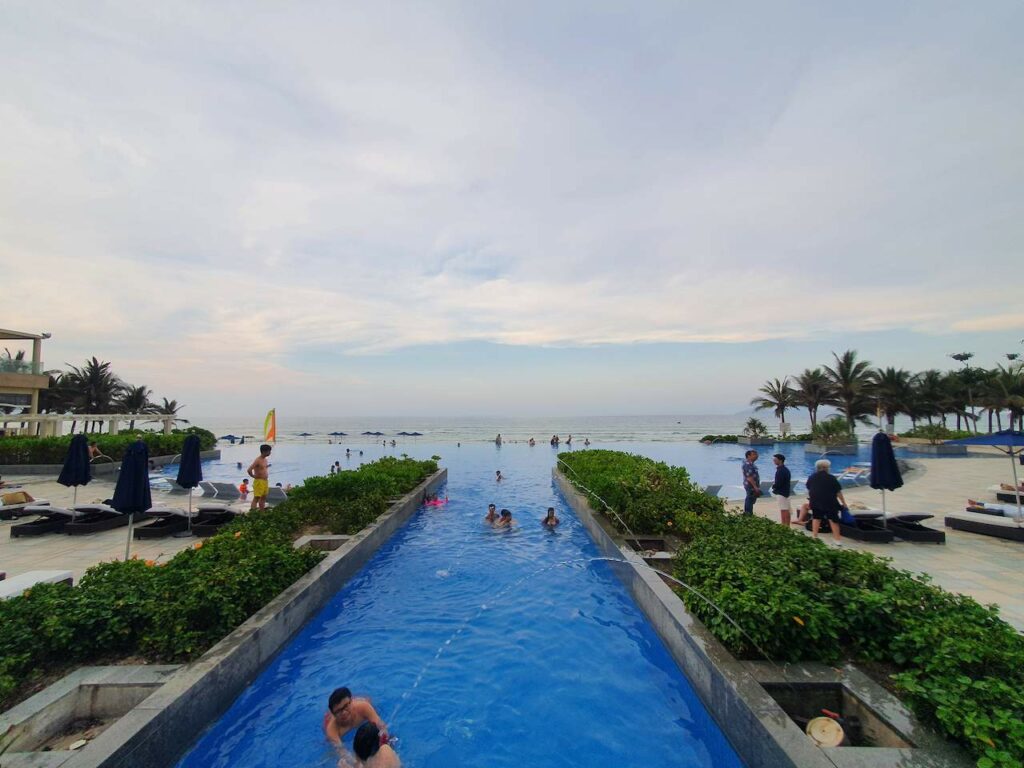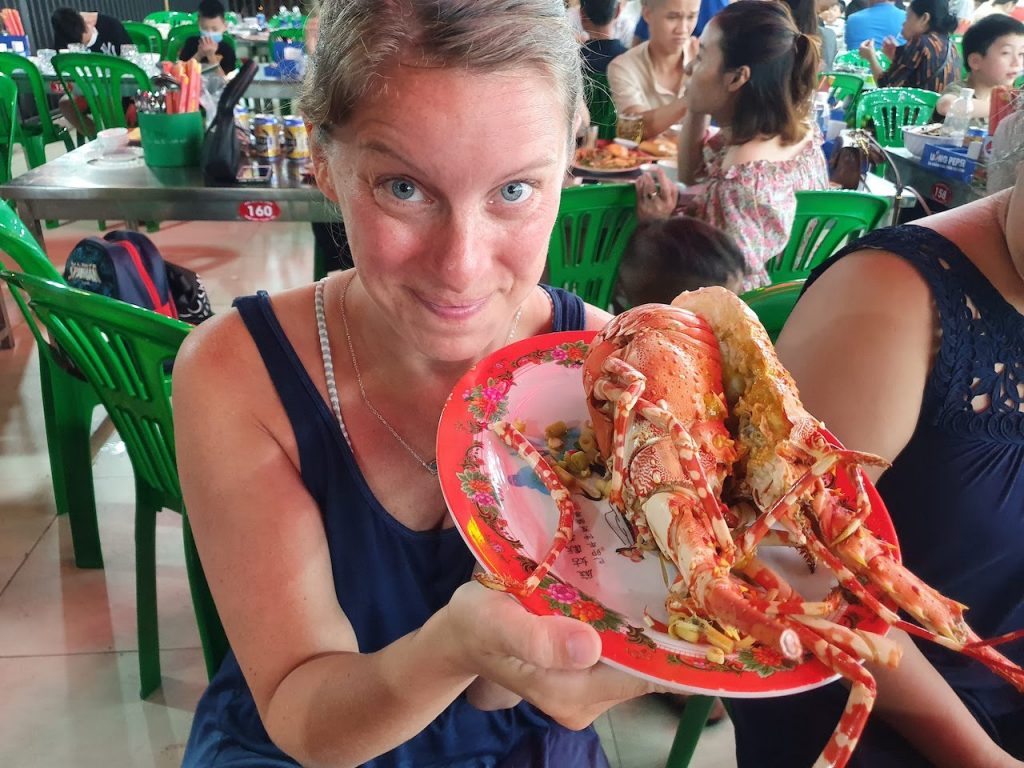 Nevertheless, after walking through the crowds on the beach one afternoon, it made we wonder how long this peace will last. The whole country hasn't experience many cases in the months prior.
Last year we had the same situation where people traveled in the summer and lockdown being enforced right after because of rising cases. Just take a look at the photos and you can predict the outcome.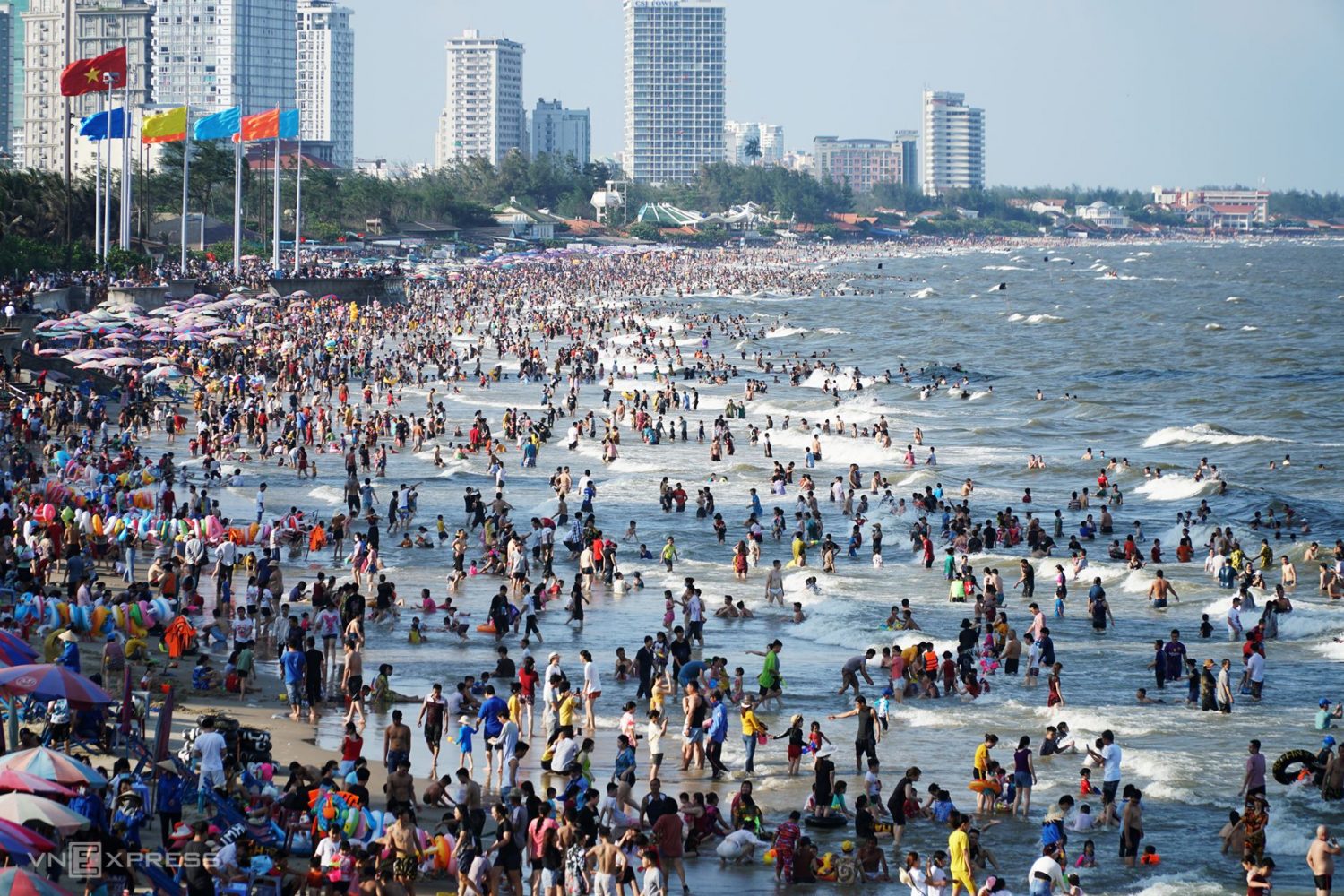 Sure enough, things started to develop quickly and we found ourselves back in lockdown shortly after. De-ja Vu!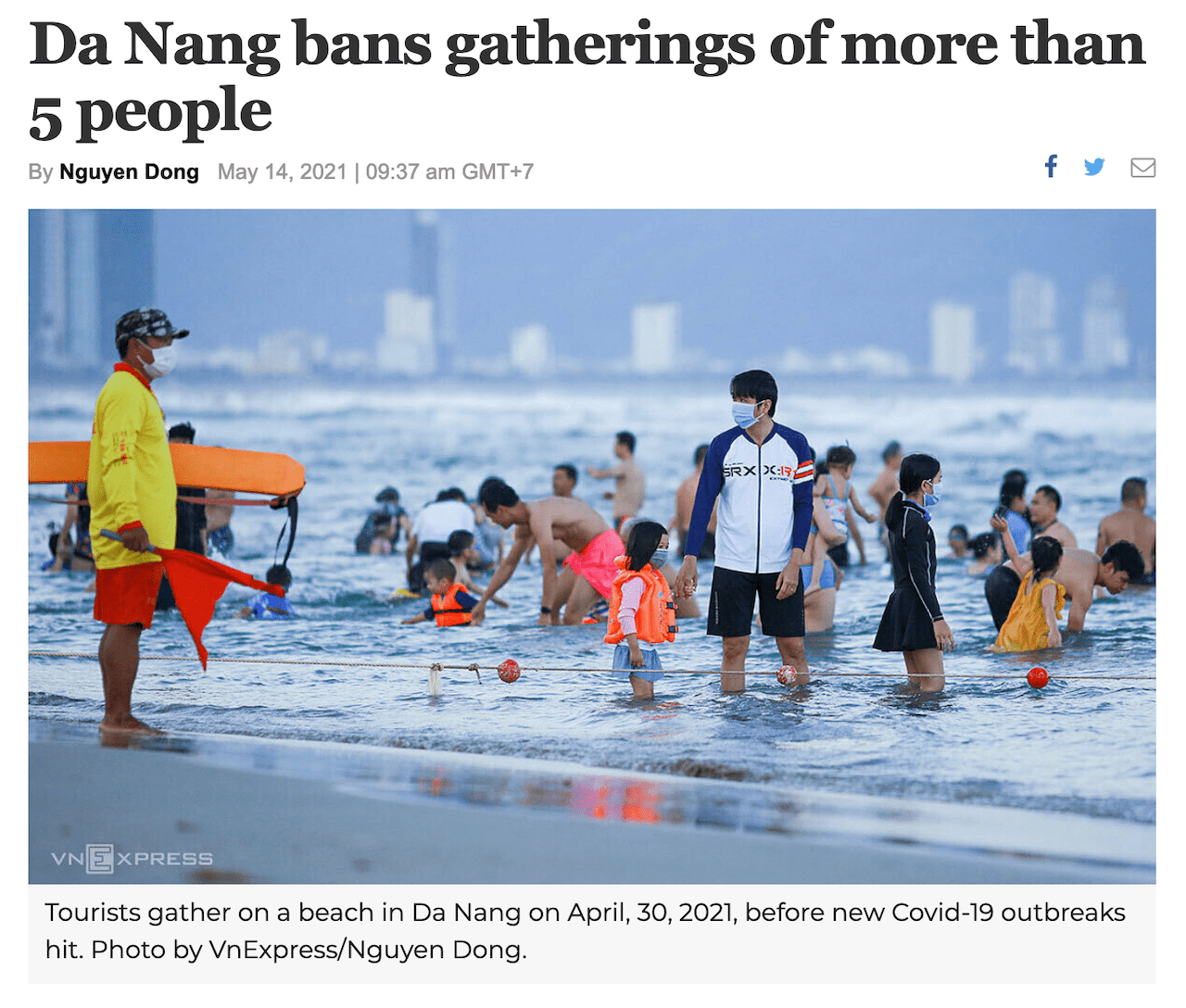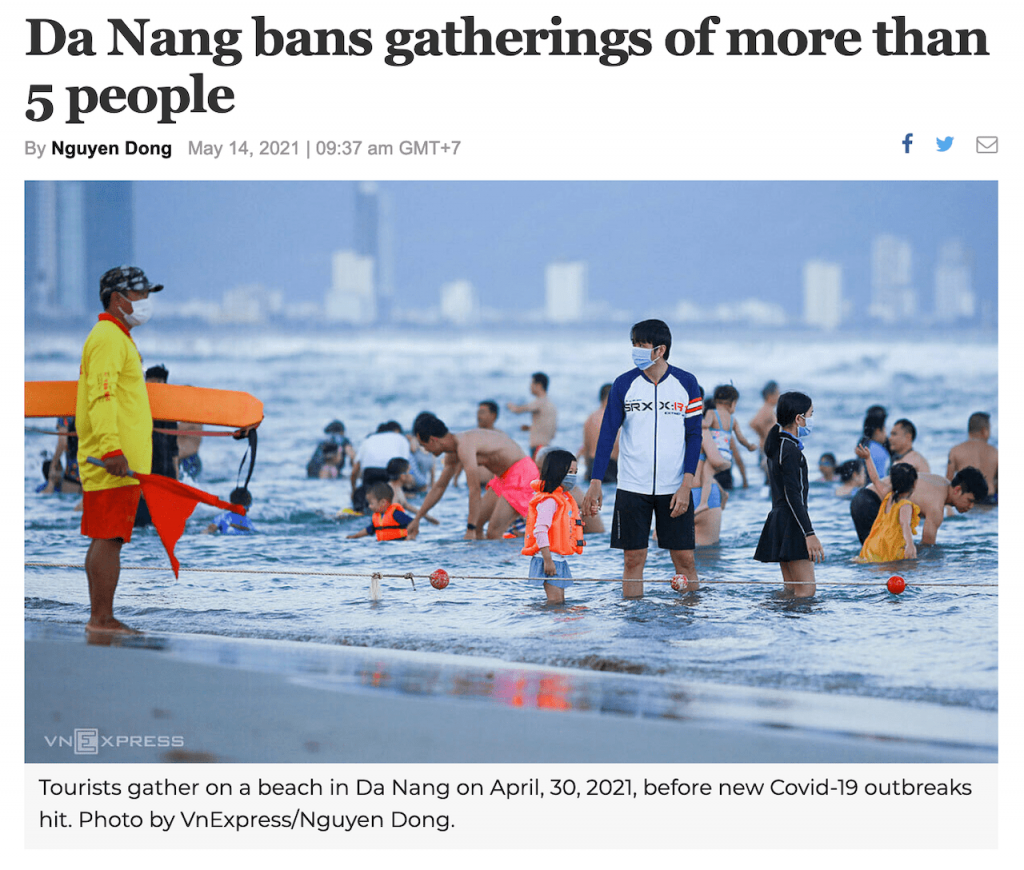 Will Vietnam ever learn?
Since the beginning of the pandemic, the country has been doing a good job to keep the numbers low. However, the strategy of pushing active cases to 0 is a never ending battle and a not sustainable strategy long-term. Especially if you allow everyone to travel like this during big holidays. This is the 5th round of lockdown and I wonder how many more rounds are people willing to take? Especially when their livelihood is at stake and people have no way of earning an income to survive.
But somehow I feel like the common approach in Vietnam is always fixing things after instead of being proactive and preventing things from happening in the first place.
Below is another grand example. People need a negative covid test in order to leave the city and going back to their hometowns…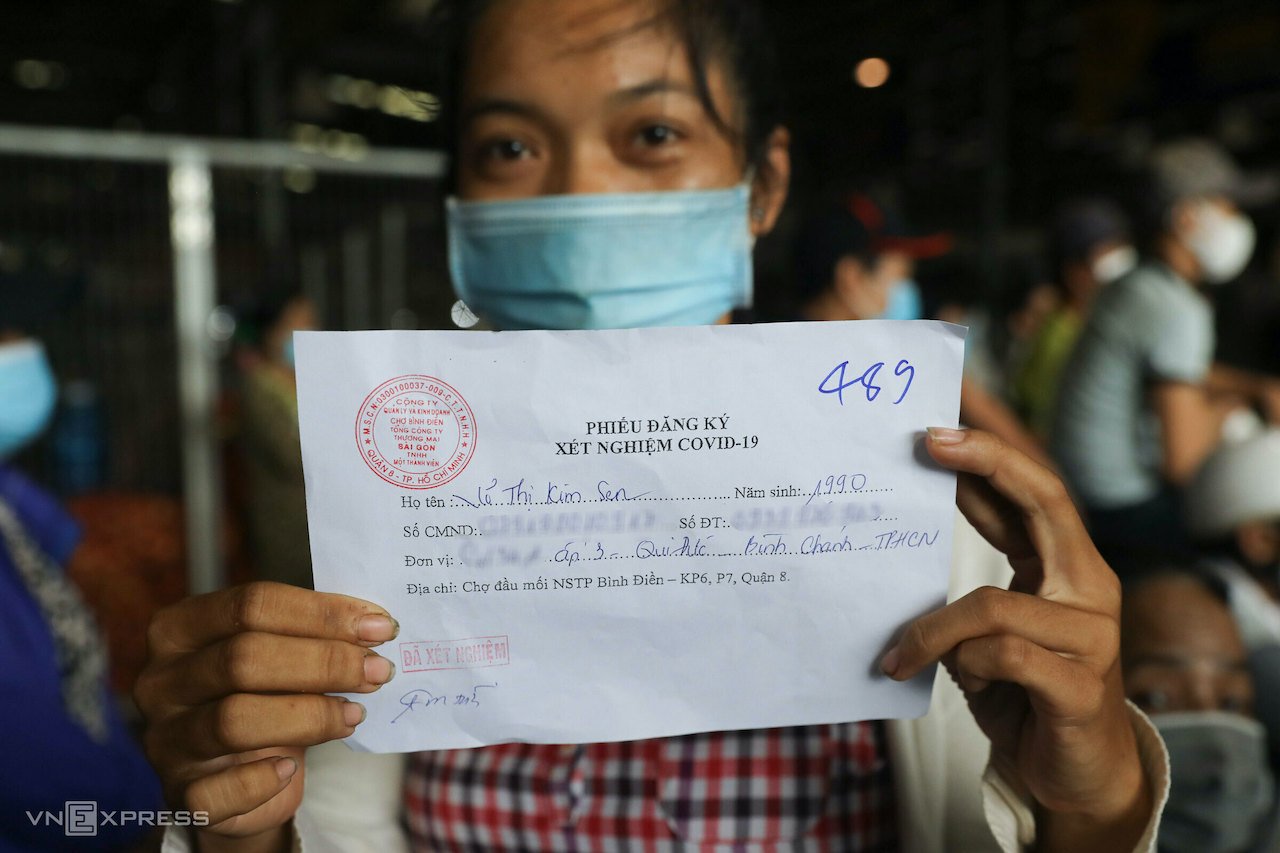 By looking at these images, why would anyone be surprise to see the numbers skyrocketing. Nevertheless, it is also worth mentioning that focusing on the daily number can be misleading and lead to unnecessary anxiety because in 90% of all cases, people are fine. Fear and stress can lead to more damage than anything else.
For this reason, I really admire Singapore for taking a step towards dismissing counting daily numbers overall: Singapore plans to stop counting daily Covid-19 cases and treat virus like flu
Because where your attention goes, energy flows…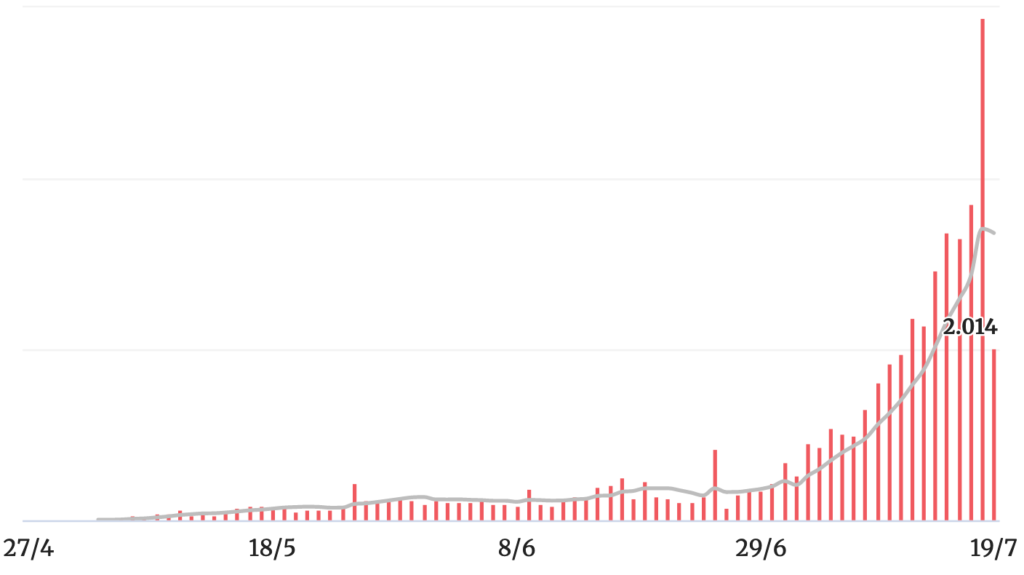 Bye Bye ,Vietnam.
Like one challenge at a time isn't enough, the government decided to enforce stricter regulations regarding visa extensions. A lot of people where forced to leave because they didn't get their visa extended. So far, people who have been stuck here since last year could pay for a monthly extension with no problem. A lot of people were happy to pay the money to stay, even though prices were ridiculous at times.
However, Vietnam decided to cancel a lot of the extensions and give people an exit visa instead (= leave the country). This did not only affect tourists, but also foreigners who have been here for a long time. The exact reasons remain a mystery and highly speculative in nature.
Unfortunately, Andrea was one of many to receive an exit visa. She had 1 month to prepare. Since Andrea wanted to visit her family during the summer in Seattle anyways, we came to peace with it relatively quickly. It wasn't easy nonetheless to say goodbye after traveling 2 years together. We took it as a short vacation to recharge batteries and will hopefully meet up again in Europe.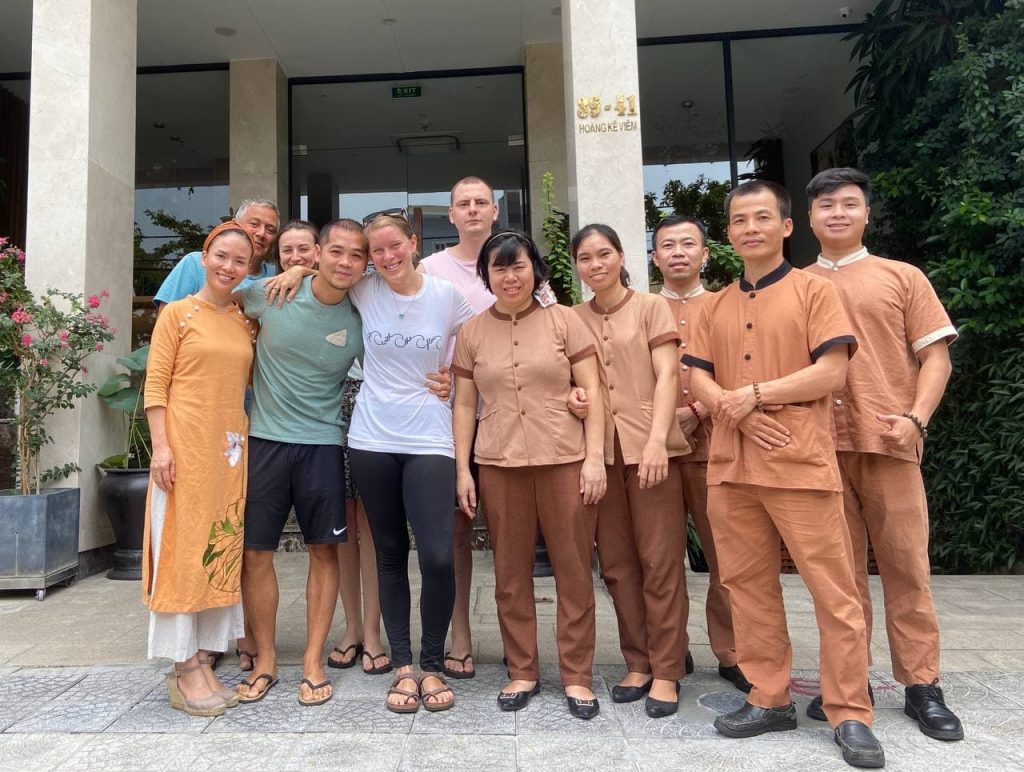 Since I have a different visa, I wasn't affected by the change and decided to stay a bit longer. However, in recent weeks, more and more people left Da Nang and the city feels like a ghost town, which makes me wonder when it will be my turn to leave.
After Andrea left, I moved out from our lovely apartment into a smaller studio. It is still the same apartment building so it wasn't much of a hassle.
This whole covid situation paired with the visa drama leaves a bitter taste for me. I love the people here and it's sad to see how every decision the "higher management" makes is hurting everyone on the street level.
With endless lockdowns, many businesses had to shut down or can barely pay the bills. Now with thousands of foreigners leaving on top of that, more apartment buildings are gonna be empty and more businesses will struggle even more to make ends meet. However, I leave it to the people here to judge what's in their best interest.
But enough of the covid and visa talk, let's dive into more interesting things:
Learnings & Personal Growth
As I shared in my previous update, I joined a coaching program called TCP with Jim Fortin.
The last 14 weeks was spent on doing a lot of homework, watching coaching calls, asking questions and improving my understanding in different areas like money, health, relationships, etc.
When I first started with the program, my focus was primarily on business. I had high expectations of where I wanted to see my business going towards the end of the program.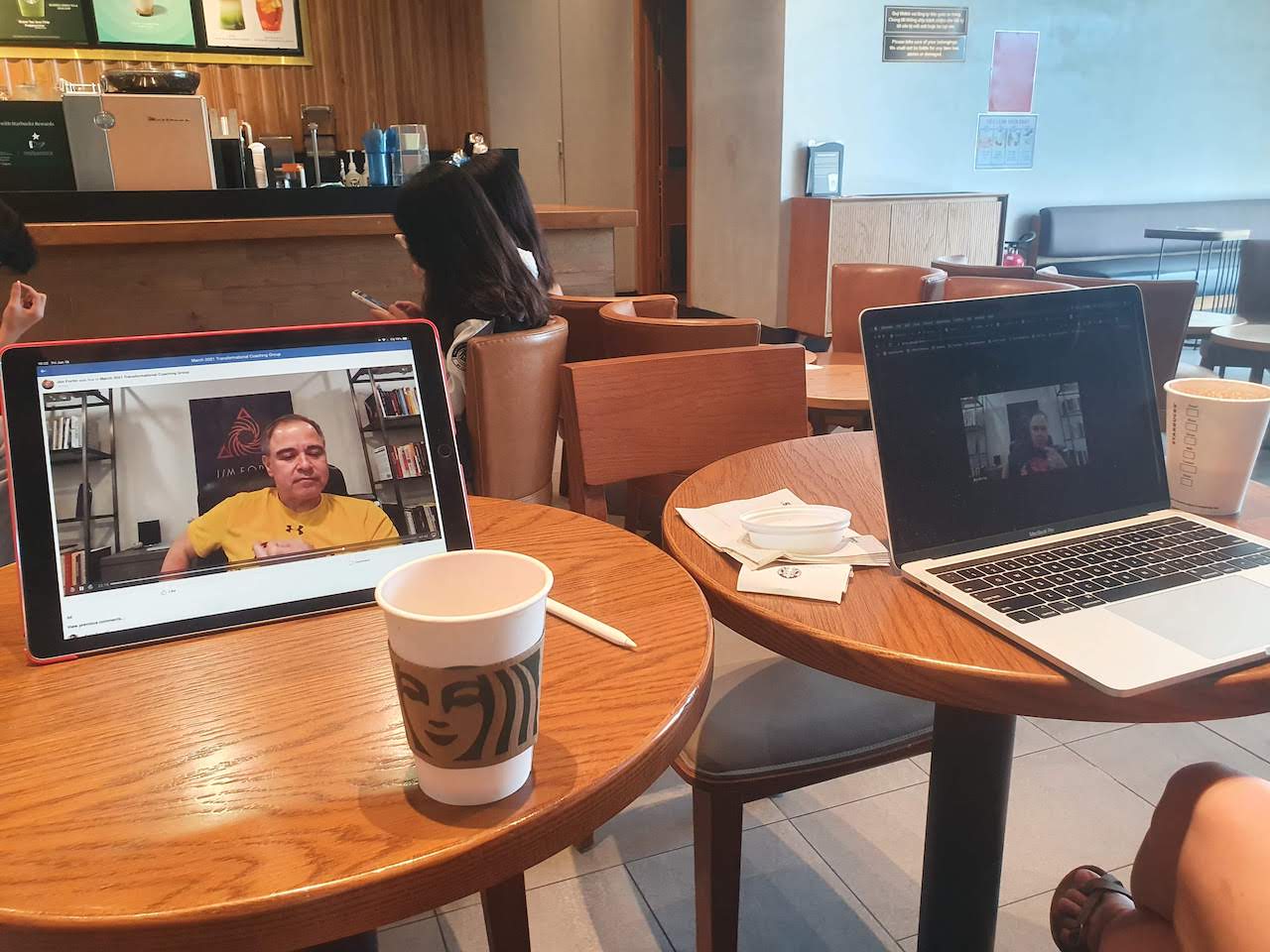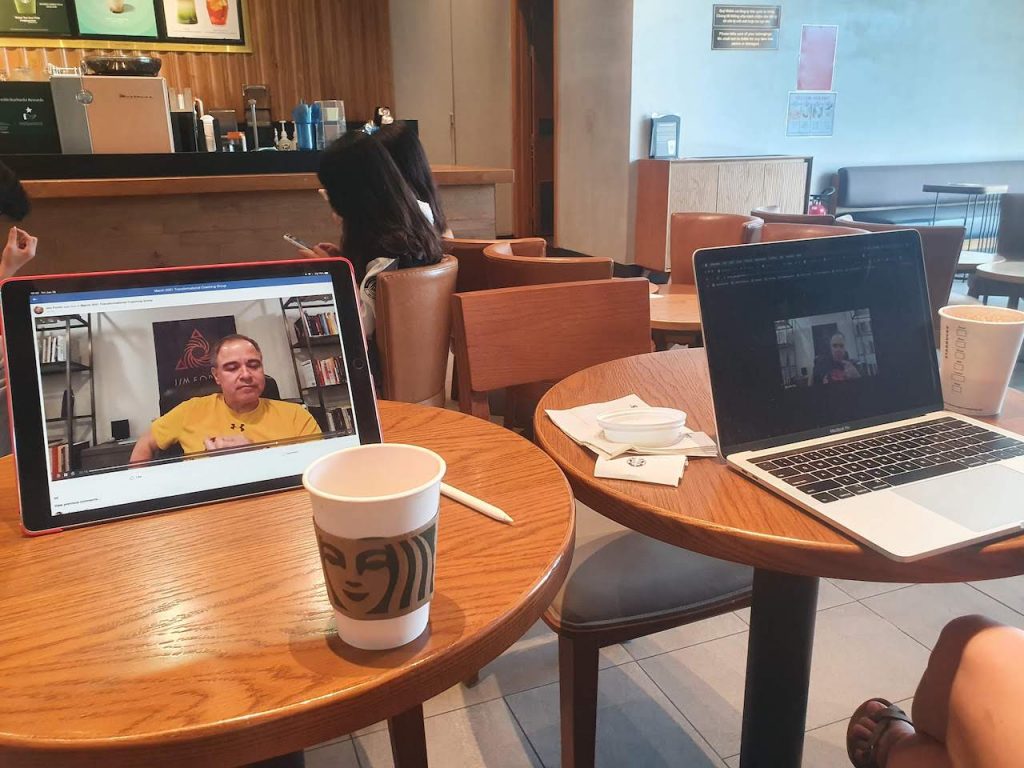 However, after a few weeks in, I shifted my focus to health and inner peace as this is what drives everything else forward. One of the most important things I've learned, was to remove expectations from everything and everyone and let the universe do its work. This doesn't mean to sit back and do nothing. I still had to take personal responsibility for life but without the pressure for things to work out the way I want.
By doing so, I feel more at ease with life and everything that is happening in the world because I know that things will always turn out fine. Confidence and inner peace is a choice and a powerful place to work from instead of fear.
Moving forward, I decided to continue with the advanced program and signed up for another year.
Business Update
I already mentioned above that I initially intended to focus on business during TCP but pivoted my attention to health and inner well-being later.
This didn't mean that I didn't put any effort into growing my business. Part of inner peace is to be detached from the outcome. Instead of focusing purely on numbers that I wanted to achieve, I fell into a healthy routine of planning my weeks ahead, working out regularly, outsourcing design work and building up my product portfolio.
In my previous quarterly report, I made sales predictions and what I expect Q2 to look like.
I wasn't that far off. Three months later, the numbers have stabilized and July is currently not looking so bad after all. Still, it is summer and people are spending most of their time outside (not in Vietnam though, haw haw). I expect things to turn around in August and September.
In addition to my e-commerce endeavor, I also took on client work again. During my time in TCP, I suddenly got multiple requests for projects. Initially, I rejected all incoming requests, but after a while, I wondered if that is the universe nudging me to build up some savings again. Since last year when I stopped freelancing, I've been depleting my bank account every month. With life in Vietnam taking sharp twists quickly, I probably need to travel soon and it's nice to have some financial backup.
Whats Next
Right now I find myself a little bit in a limbo. Andrea left a few weeks ago and more friends are leaving every week. Vietnam is having a hard time with covid right now and there is no end of lockdown in sight.
While my visa is still valid for another 2 months, I often times ask myself what is still keeping me here?
Especially when friends are leaving in a rush and flights are changed or cancelled last minute, I find myself getting caught up in the energy of rush and fear. Sometimes it is not easy to move my attention and relax. But I keep reminding myself that making hasty decisions during times of fear is the worse thing to do and that things will always work out fine.
So what am I gonna do?
I will let the chaos pass and make the right decisions when the time comes.
Until then,