July 2020 Travel Report – Back to Lockdown
What a crazy month! July has been such an incredible but also unexpected month. Everything started off pretty well. Since the…
What a crazy month! July has been such an incredible but also unexpected month.
Everything started off pretty well. Since the pandemic started, Vietnam was doing better and better each month to get the country back and running. There hasn't been any community transmission since April.
Domestic tourism peaked over the summer and during the months of June and July, tourists were pouring into Da Nang like there is no tomorrow.
It almost felt like an invasion and even though all the incoming tour buses were a bit overwhelming and annoying at first, I was happy to see that many businesses finally started to make ends meet again.
As I mentioned in my previous monthly update, June has been pretty much unspectacular.
I mainly focused on growing my e-commerce business. However, since I moved to Da Nang in May with Andrea, we haven't been doing much activities so far and we felt the need to change this in July.
Otherwise, what's the purpose of living in a different country if you don't try to enjoy it?
Getting started with Youtube
The most exciting news for July is, that I finally started my own youtube channel.
For a while now, I'd been toying around with the idea of making youtube videos to document my life while I'm traveling and living the location independent lifestyle. I'm always taking a ton of footage for "later", but I never used it for anything.
Until now, I've been hesitating to get started because making videos is a lot of work and I wanted to focus on more important stuff.
However, since I stopped with client work, I needed a different creative outlet besides my online business. This helps me to get my mind off the grind mode and just do something for fun.
I finally started my youtube channel and uploaded my first videos. I have to admit though, the first videos were stressing me out a little bit. Learning final cut pro and how to make quality travel videos at the same time is a huge learning curve.
Many times in the past, I encouraged people to start small when learning something new and here I am, making the same mistake of putting too much on my plate.
Even though I'm very happy with the outcome of my first videos that you will see below, I realized that I need to streamline my process in order to make things less overwhelming for upcoming projects.
Otherwise, I wouldn't be motivated enough to continue. But that's all part of the learning process.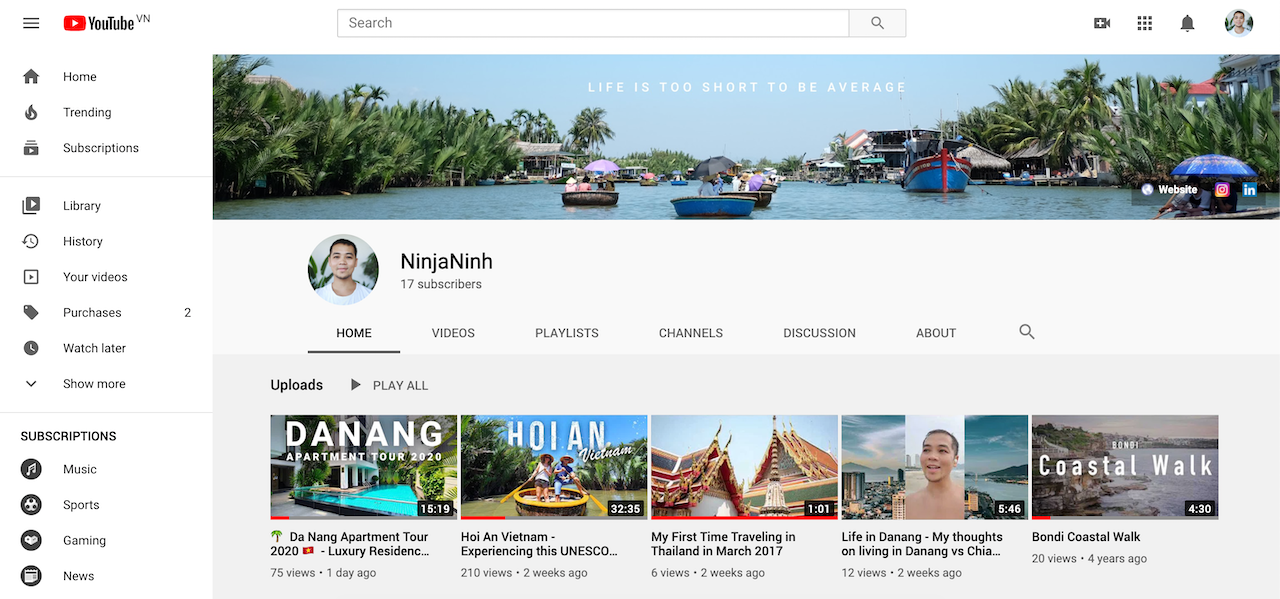 Visiting Hoi An, again. Same same but different.
For July, Andrea and I decided to do small weekend trips here and there and make the most of the summer. One of the highlights for July was definitely our trip to Hoi An. The last time, I've been to Hoi An was in January after arriving from Chiang Mai.
At the time, the world was still OK. Borders were still open and Hoi An, one of the most popular destinations in Vietnam to visit.
For this reason, it was even more interesting for us, to give the city another visit and see the contrast during times when the country borders are closed and international tourism is banned from Vietnam.
I captured our little trip in a mini travel documentary that you can enjoy here:
Celebrating My Birthday with Wonderful people
This was my second birthday in a row that I spent abroad. Last year, I spent my birthday with Andrea on a small island in Malaysia called Pangkor, and I couldn't be more grateful to have spent a birthday in a tropical country.
Initially, we planned to spend another weekend outside of Da Nang and go to Cham Island. But during summer time and with all the tourists in town, Cham Island can be pretty much crowded and overwhelming and so we decided to postpone the trip for later.
The beautiful thing about living in Da Nang is that you don't need to go to an island to enjoy the beach or the ocean. The city already has a wonderful beach and we decided to spend an entire day lying around, playing frisbee in the water and just taking it slow.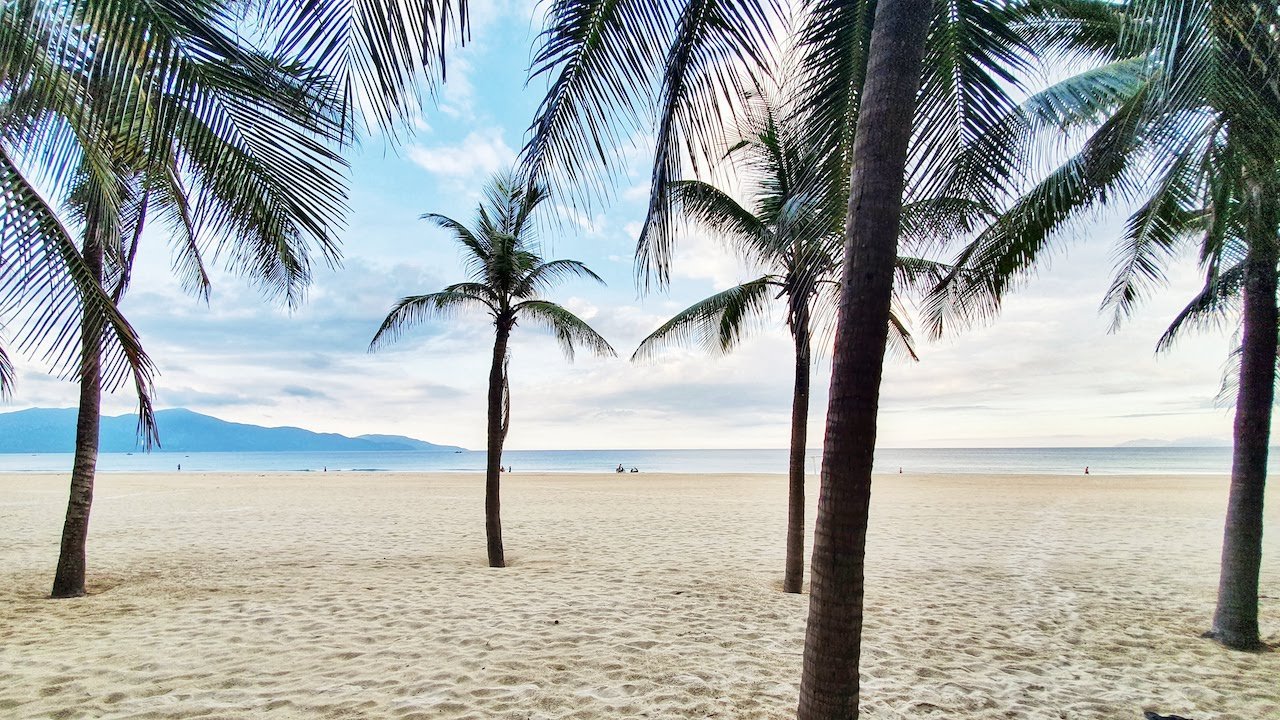 After a full beach day, we went to a popular seafood place that is very well known among locals. It was a little bit outside the main area but when we arrived, it was so crowded and so we knew it must be good. It was actually incredible!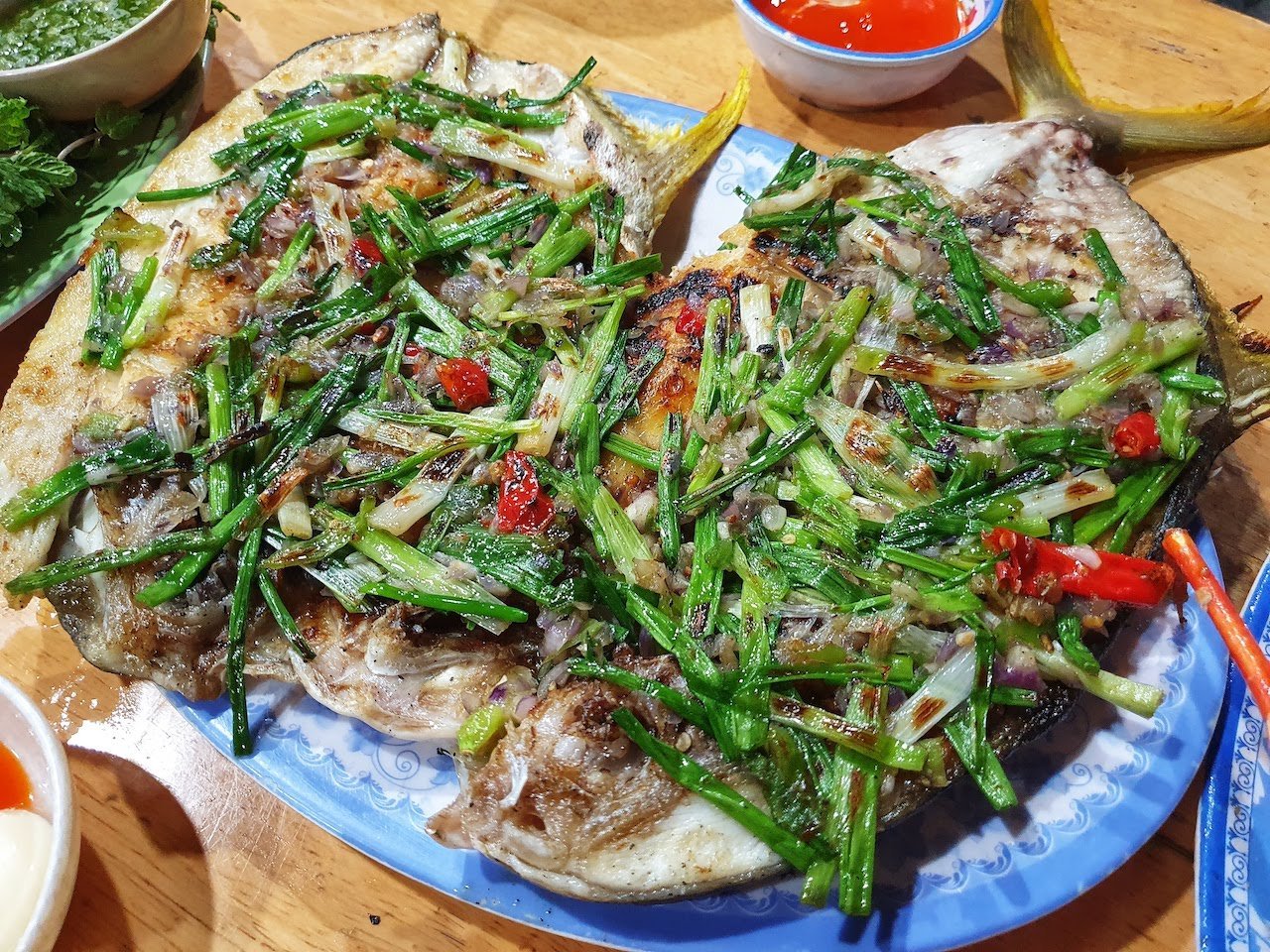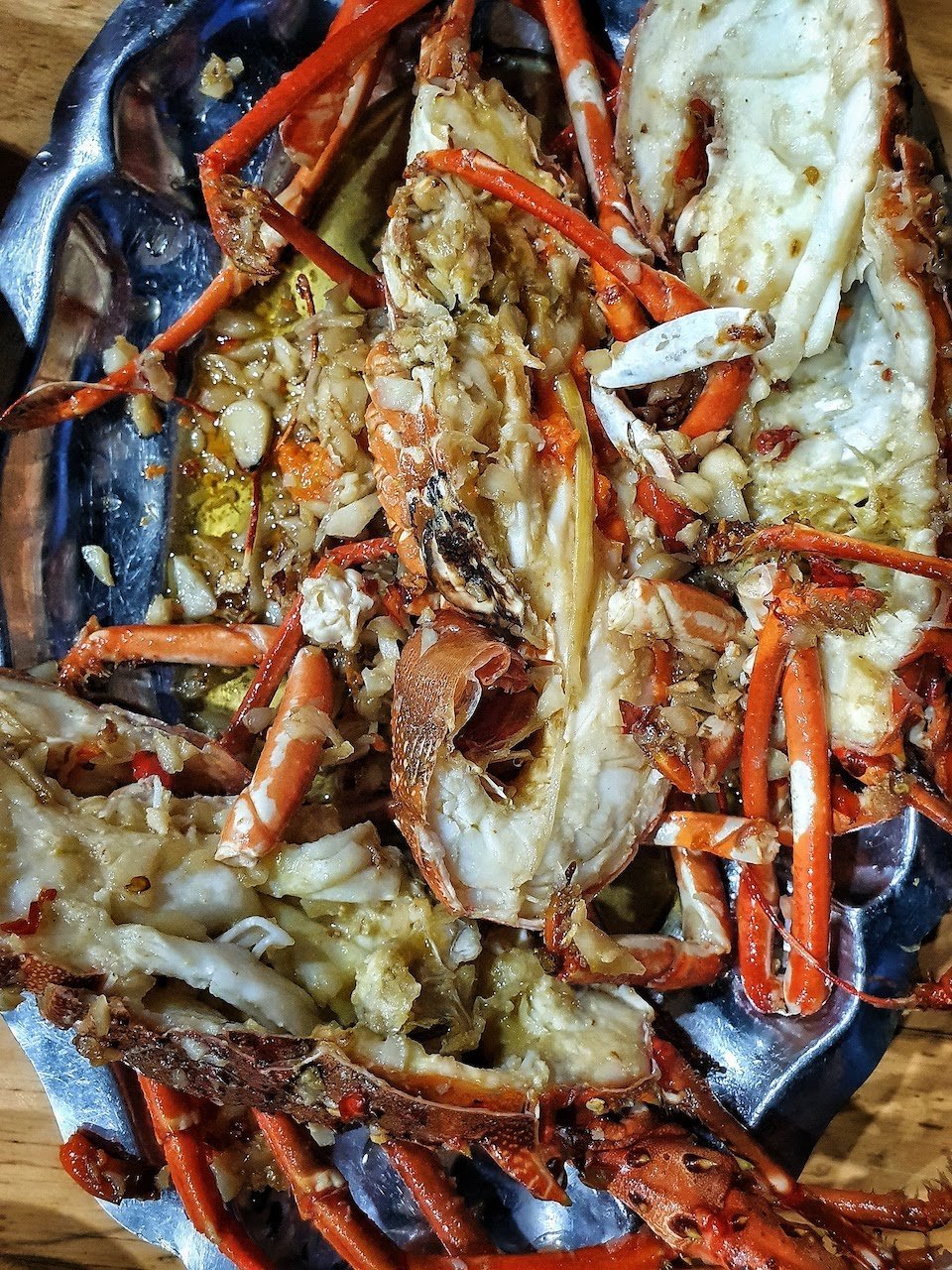 Moving, again.
At the beginning of July, Andrea and I decided to move out of our "luxury apartment" and find a cheaper place to stay. Since we moved in during the pandemic, the monthly rent was already discounted to begin with, but because there are so many amazing apartments available in Da Nang at the moment, we realized that we could save even more money by sizing down a little. With the money saved, we wanted to do more weekend trips and try out more restaurants.
Our previous apartment was $650/month and we found a new amazing apartment for $500/month that we love even more now. While it doesn't sound like a gigantic improvement, saving $150 in Vietnam actually makes a tremendous difference if you consider that you can get a meal for an average price of $4.
Before leaving the old apartment, we wanted to do a quick tour to give people a better impression of what you can get for $650/month in Vietnam. Here is the little Da Nang Apartment Tour that I put together:
When shit hit the fan
Alright, let's tackle the big elephant in the room.
To everyones surprise, towards the last days of July, our lives in Da Nang has completely turned upside down.
Vietnam reported the first corona case after 99 days of no community transmission. Something that seemed almost impossible with all borders closed for tourists and heavy screening of incoming professionals and citizens.
What was in particular strange, was the unknown source. In just one week, Da Nang tested more than 100 people positive and became the epicenter of the country. Especially with more than 100.000 tourists flying in and out of the city during July, it was just a matter of time until the first cases were reported in other cities.
It is rumored that illegal Chinese immigrants brought the virus back into the country, and in the last few weeks, the police has captured many people involved in human trafficking that strengthen that theory. Human trafficking has been a serious issue between Vietnam and China (or globally in general) and it's just hard for me to grasp the magnitude of all this.
In the previous months, I really enjoyed the entire freedom that we had. No masks, no social distancing, no limits. Life seemed 100% normal and I almost forgot about what is still going on in the rest of the world.
But in just 2 days, we went from absolute freedom, to being back in hard lockdown – mask requirement in public, staying at home 95% of the time and only going out for essential things like grocery shopping.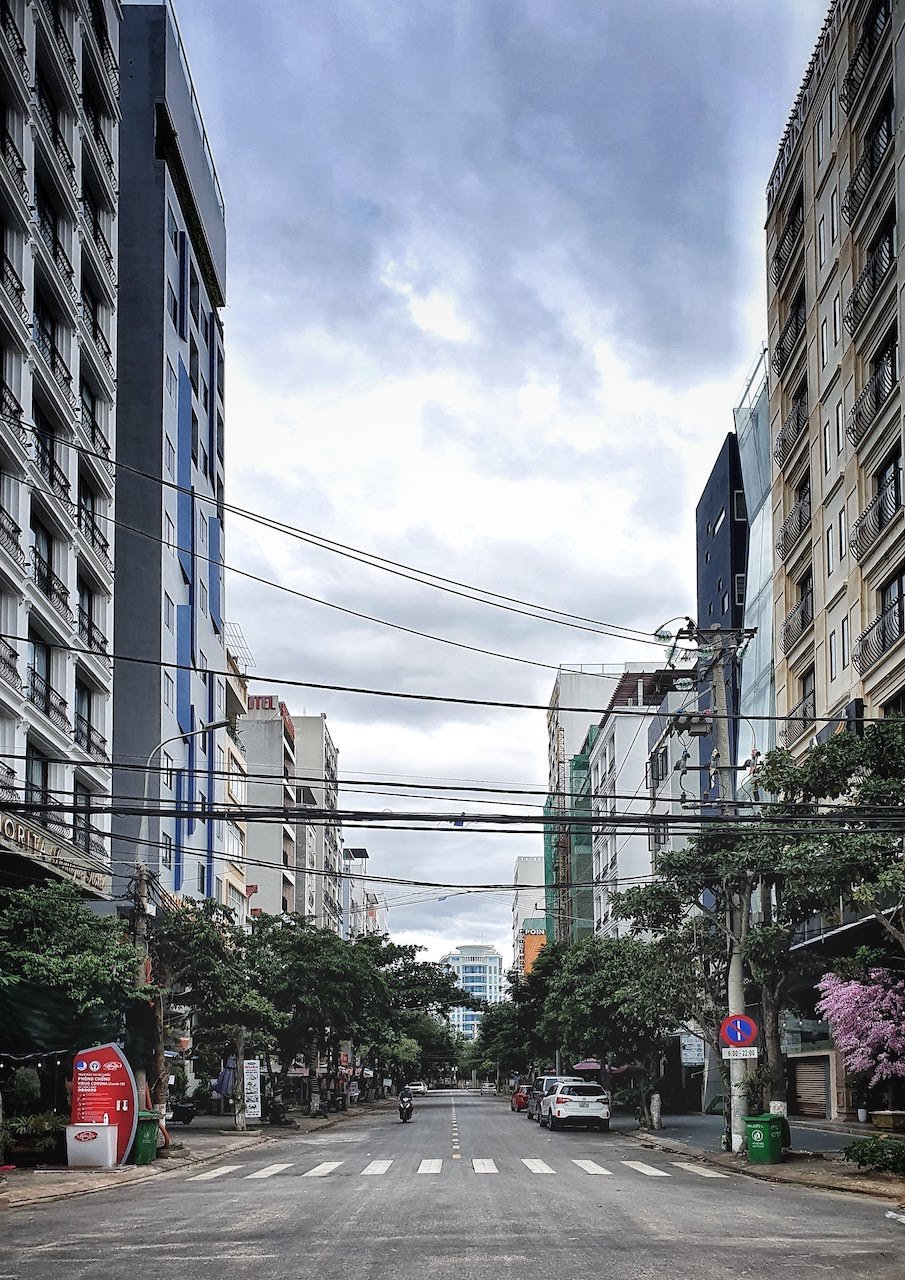 I have to give the Vietnamese government credit for acting so rapidly and hope that we will be spared the worst case scenario and can go back to normal in a few weeks. Even though it feels absolutely insane to go back into hard lockdown because of a few cases (while some other countries gain tens of thousands every day), I still think it is better than not taking it serious at all.
But we will see how things play out in the next coming weeks / or even months.
For now, I can't really complain. I really enjoy our new apartment that also has a coffee shop, gym and pool on different floors that gives me the freedom to change the scenery a little and not go insane in our apartment.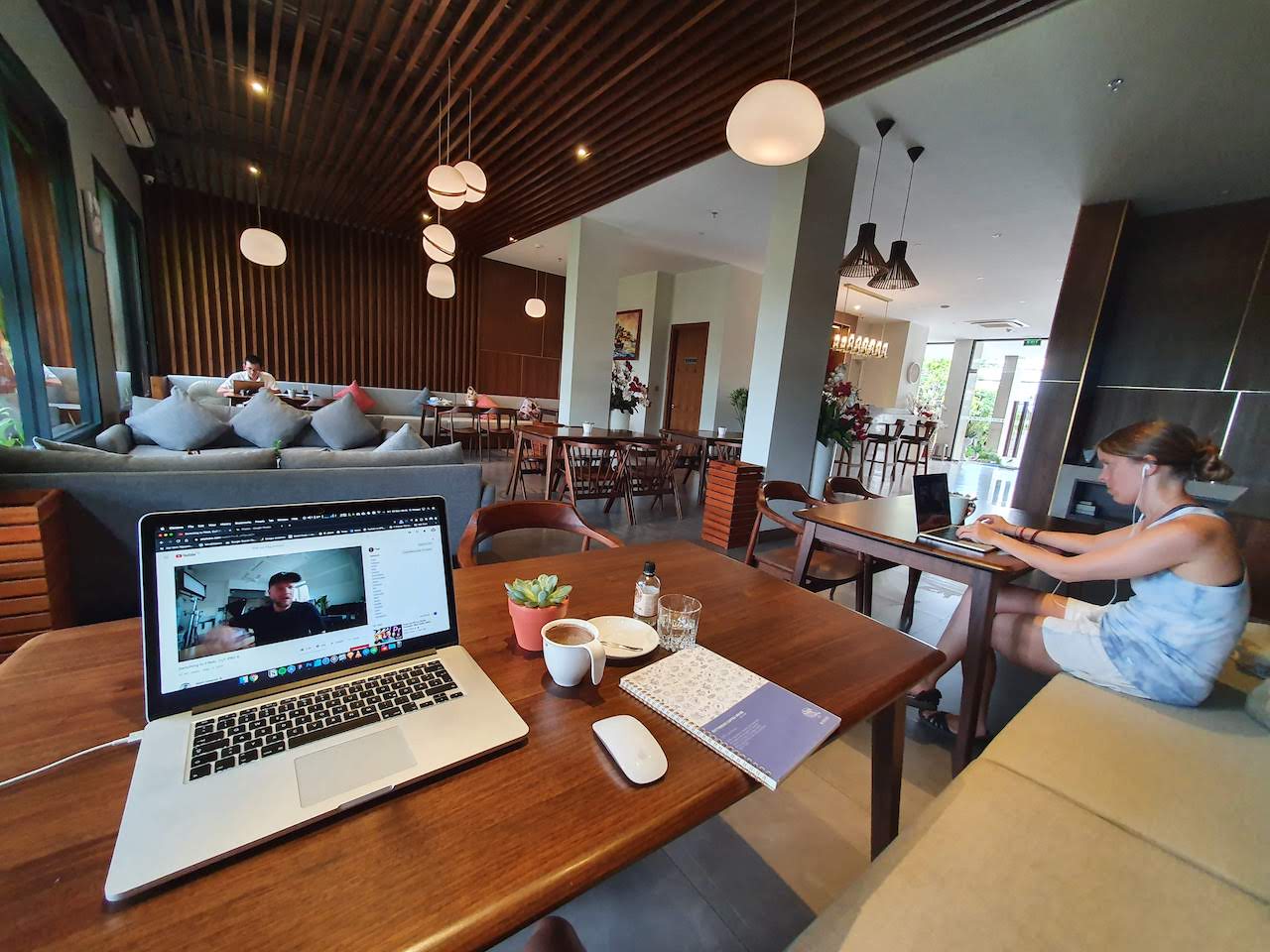 It's also a great opportunity to focus on my projects as there are no social obligations and other distractions.
You gotta look at the positive things ?