September 2020 Travel Report – Rainy Season has arrived in Da Nang
September was filled with adventure, business achievements but unfortunately also sadness as central Vietnam got hit by heavy storms that caused devastating floods.
Rainy Season in Vietnam
The summer is over and Vietnam has officially entered rainy season.
It has been raining non-stop in the last weeks and most of the time, I found myself staying inside. Familiar lockdown feelings have been resurging.
Last year, I spent the entire "rainy season" in Chiang Mai. It rained a little bit here and there in the afternoon and evening. Downpours came in heavy, but they also disappeared quickly. Chiang Mai's rainy season is rather a welcoming change to the summer heat.
In Vietnam? The rain slaps you in the face and stays there to slap you again.
Is this normal? I'm not sure.
Sadly, the heavy storms have caused bad floods and landslides in central Vietnam. I consider myself very lucky for living in Da Nang. It has been safe here the entire time compared to smaller villages in surrounding areas.
It's hard for me to believe that I've been to Hoi An just a week before when everything was OK. And now seeing these photos on the internet makes me very sad and think of the people and businesses that were already fighting for survival this year.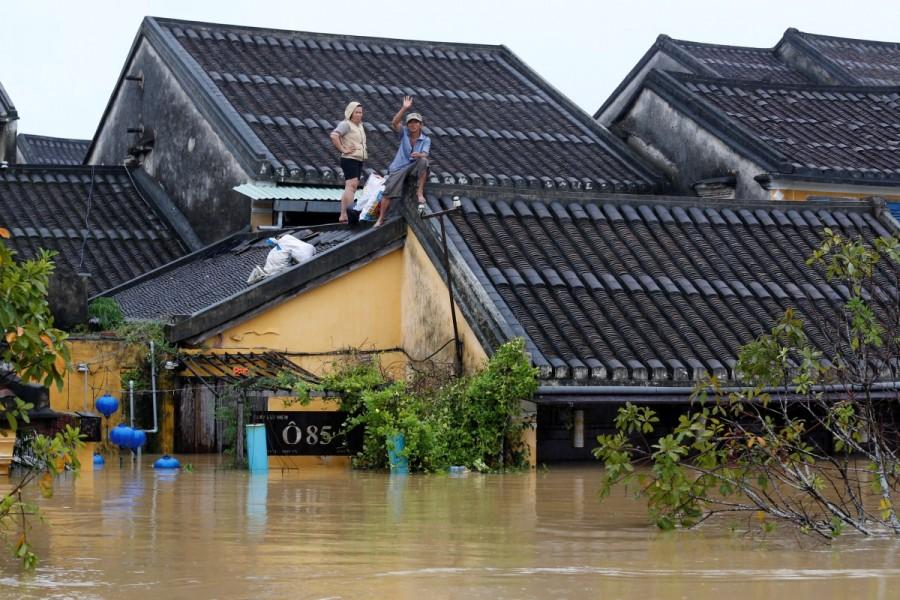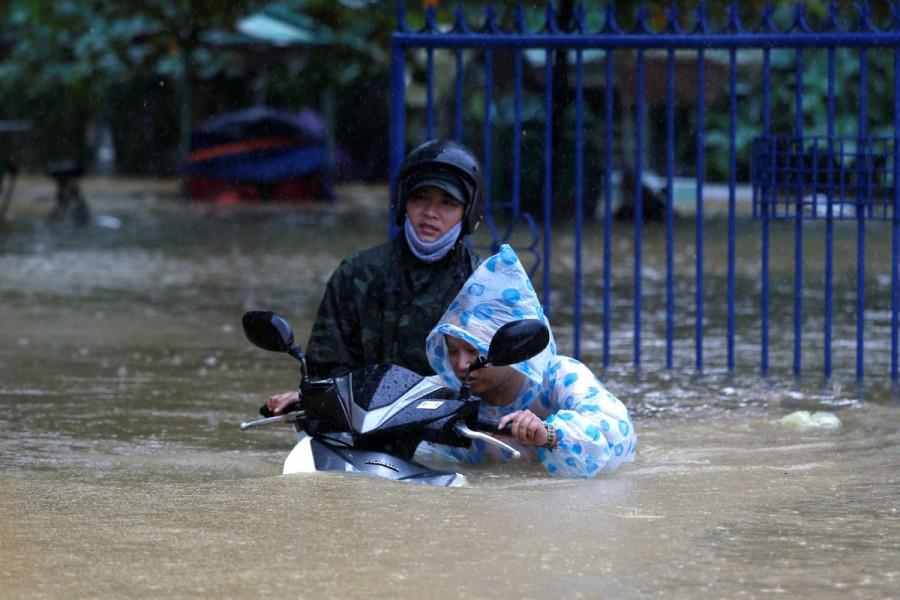 It has been a tough year for many people here. Especially the ones with very low income. Many businesses had to shut down during the lockdowns(s) and it breaks my heart to see that they can't even catch a break after all this. Let's cross fingers that better times are coming soon for everyone.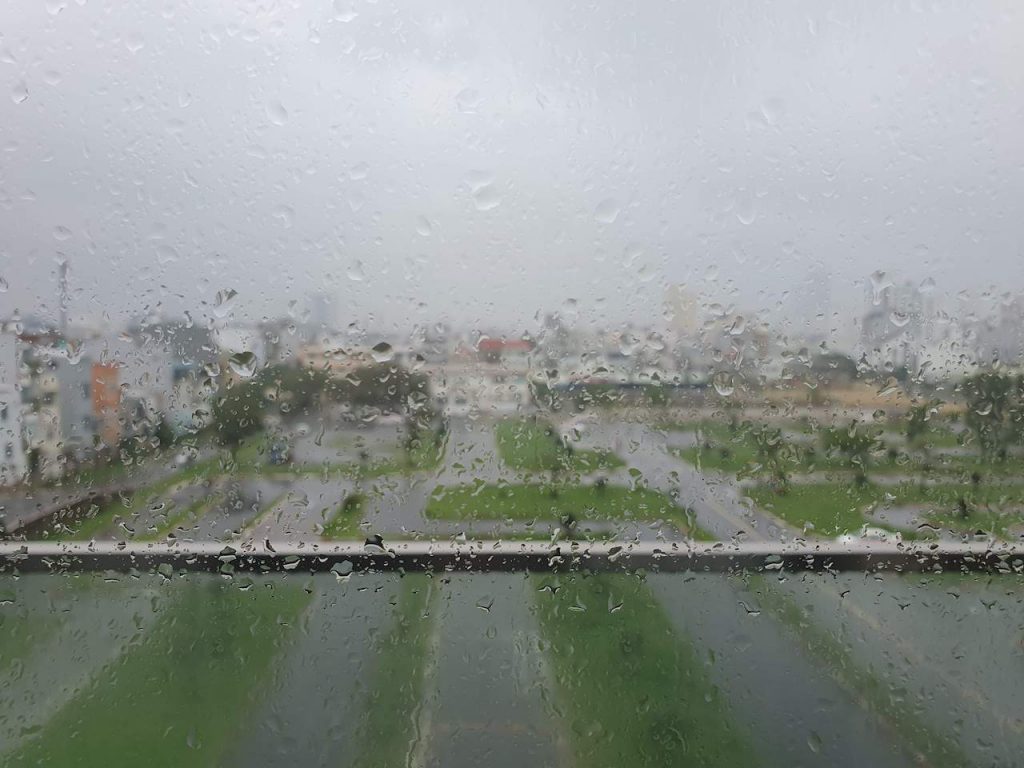 Life in Da Nang in September
Living in Asia during these times, just makes me realize how much I miss the transition from between seasons. Now in particularly, the autumn weather.
The time when leaves are slowly falling off a tree and cover the ground in a warm burnt orange color. When you can wear a cozy sweater for a nice walk in the park. And when you can enjoy a hot chocolate with marshmallows without worrying about a summer body.
Vietnam, or South East Asian countries, don't have a real winter. Seasons are simply split between dry and wet season. At some point, the hot summer just goes straight into rainy days. If it wasn't for the whole pandemic this year, I would probably be making travel plans by now.
I just love being in the warmth near the beach and hate the dark, grey and rainy days. It makes me depressive.
This is why I love this lifestyle so much. You can go wherever whenever you want.
After being on the road for almost 2 years, I find it hard to just being stuck in one place and not having the option to move. There is something about getting settled for a while to keep the productivity high, but I wouldn't mind having 2 bases in the world that I can move back and forth. Maybe Europe where I can spend the summer and then South East Asia or South America for the winter.
The current Visa situation in Vietnam
Being nomadic is difficult during these times since borders are still closed and international travel very limited. Last month, the immigration decided to get rid of the 3 months extension and only allow 30 days extensions.
I can't express how stupid this decision and unfortunate the overall timing is. Our visa ran out by the end of September and we are finding ourselves in the situation where we have to extend our visa every 30 days. With 2 weeks processing time, it means that we have to apply for another visa 14 days after receiving our passports back. It is a bit annoying but it is what it is.
Unfortunately, we are seeing many friends leaving Da Nang and going to Mexico, because guess what, it's the only country in the world where you can walk in and get 6 months on arrival.
I don't think Vietnam is doing itself any favor by making visas more cumbersome to obtain. Local businesses are struggling already and turning foreigners away, does not make it any better.
Not having our passports for 2 weeks or having to apply for a visa every month also makes it harder for us to travel domestically because we need the passport when going through the airport. Which in the end just makes us more creative and gives us the opportunity to get to know our province better.
Escaping to Cham Island for a Weekend
One of the first places we visited after coming out of lockdown was Cham Island. Cham Island is a lovely little island in the south-east of Da Nang. In the last week of September, Andrea and I decided to take advantage of the summer weather and go for a weekend trip with diving and spending a night away from the city. We were lucky because it was the last weekend with decent weather.
The Island is usually very popular among tourists, but as there are none during these days, we found ourselves going back in time and enjoying a very slow and comfortable life living among locals…even just for a day.
I created a YouTube video of our little adventure that you can checkout here: Diving and Snorkeling on Cham Island Vietnam 2020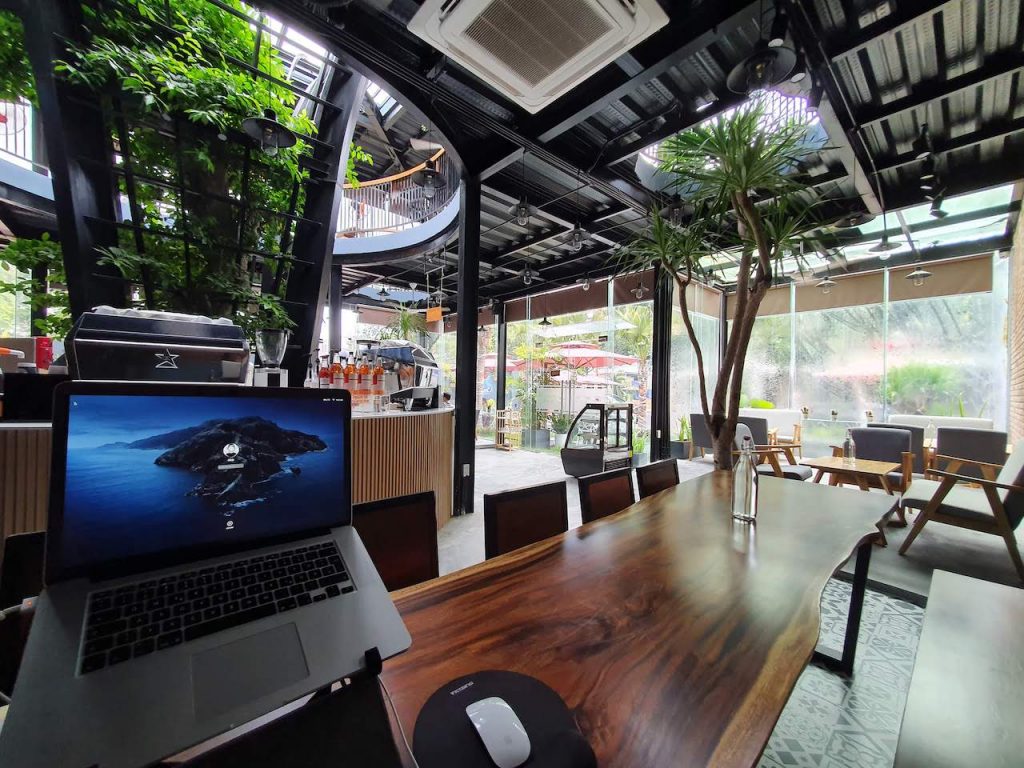 Online Business
As I already shared in my previous blogpost, these last couple of months, I've been focusing on my e-commerce business a lot to prep for Q4. It's been my second year in business now and it's good to have some comparison to the previous year.
September has been my best month so far. My revenue surpassed November / December from last year and my profit margin is healthy.
The saying is true: "Where your attention goes, energy flows. For the last few weeks, it looked like my energy was going into the right direction and I'm slowly seeing the effort coming to fruition.
I made the decision to stop creeping around and selling things with low profit margins. Until now, I always kept things cheap so at least I can break even to ramp up sales and increase reviews fast. It is a good strategy when starting out on a platform like Amazon or Etsy, but after 1.5y, it was time to switch gears.
After all, a business needs to be sustainable and generate positive cash flow. I had to see if it's still sustainable when I increase prices, otherwise there is no point in moving forward.
Luckily, it did.
For a long time, I had the goal to make a sale every day. It's good to see that I'm there now.


My learnings and takeaways when it comes to selling Print-on-demand items on Etsy:
Sometimes it can take a while to find a product / niche that works and attracts frequent sales
I had to create over 500 products to finally have something that works for me
Etsy is a handmade focused market, so creating unique artwork is essential to charge the prices you're worth and not worry about competition
increasing overall sales leads to better ranking for all products, which can result in a snowball effect
More items is not always better. If you have 1000 products and only 10 are selling, it diminishes your overall conversion rate and ranking of your store / products – focus on what works
Last year, I've noticed a drop in sales in October, so I will see how this year goes. Nevertheless, I'm positive that Q4 will be amazing and good for any e-commerce businesses across the board…thanks to Corona…
Wrapping up
It's a bit unbelievable to realize that October is already here. Time has been flying like crazy this year and it feels like I spent most of the time inside. To be honest, I can't wait for this year to be over so we can all start fresh into 2021.
I have the strange feeling that there is more surprises to come in 2020 (knock on wood), but regardless of all the events that happened this year, I believe that humanity became much stronger.
I've noticed a tremendous spiritual growth not only in my myself but also in people around the world. People are becoming more mindful, re-evaluating their lives in a good way and spending more time in contemplation and meditation. It may seem like a tough year, but it may also be a nice butt kick for us to make the most out of life and appreciate all the things we have. Especially the freedom to move around…
In the end, we are all conscious beings having a physical experience and 2020 will only be a fraction of our lifetime. So we better make the best out of it.