October 2019 – Travel & Income Report
What I did with my lifeThe highlight of October was my trip to Koh Lanta and visiting Kuala Lumpur for another…
What I did with my lifeThe highlight of October was my trip to Koh Lanta and visiting Kuala Lumpur for another Thai Visa. Due to a lucky coincidence, Andrea got a week off from work at the same time my Thai visa ran out. So we decided to go on a mini vacation.
For my new Thai visa, I wanted to go back to Kuala Lumpur because it was an uncomplicated process last time. I found direct flights going to KL from Krabi and thought Koh Lanta would be a great place to relax. Client work has been a bit slow in October and hence I spend more time working on my eCom shop.
Since Andrea hasn't been to Koh Lanta yet, it was a a perfect opportunity to show her the island and work from the beach (like all nomads do on instagram 😀 )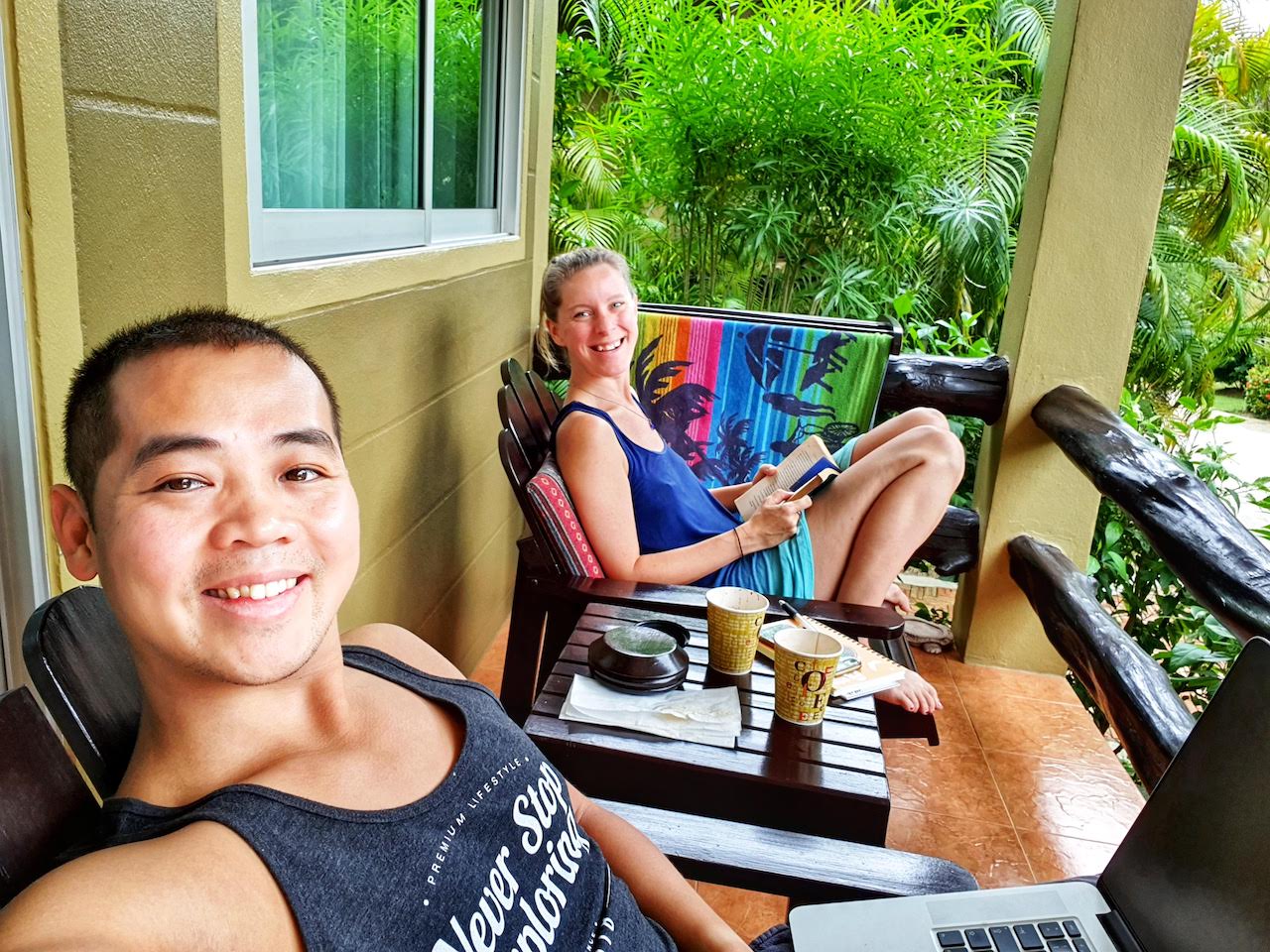 We stayed in a cute little bungalow resort called Lanta Castaway. It turned out to be the perfect spot for us. Right at the beach, very quiet and far away from the party areas, lots of families and most importantly: fast wifi! Hence, I could save money for not going to the co-working space and also jump into the ocean during breaks.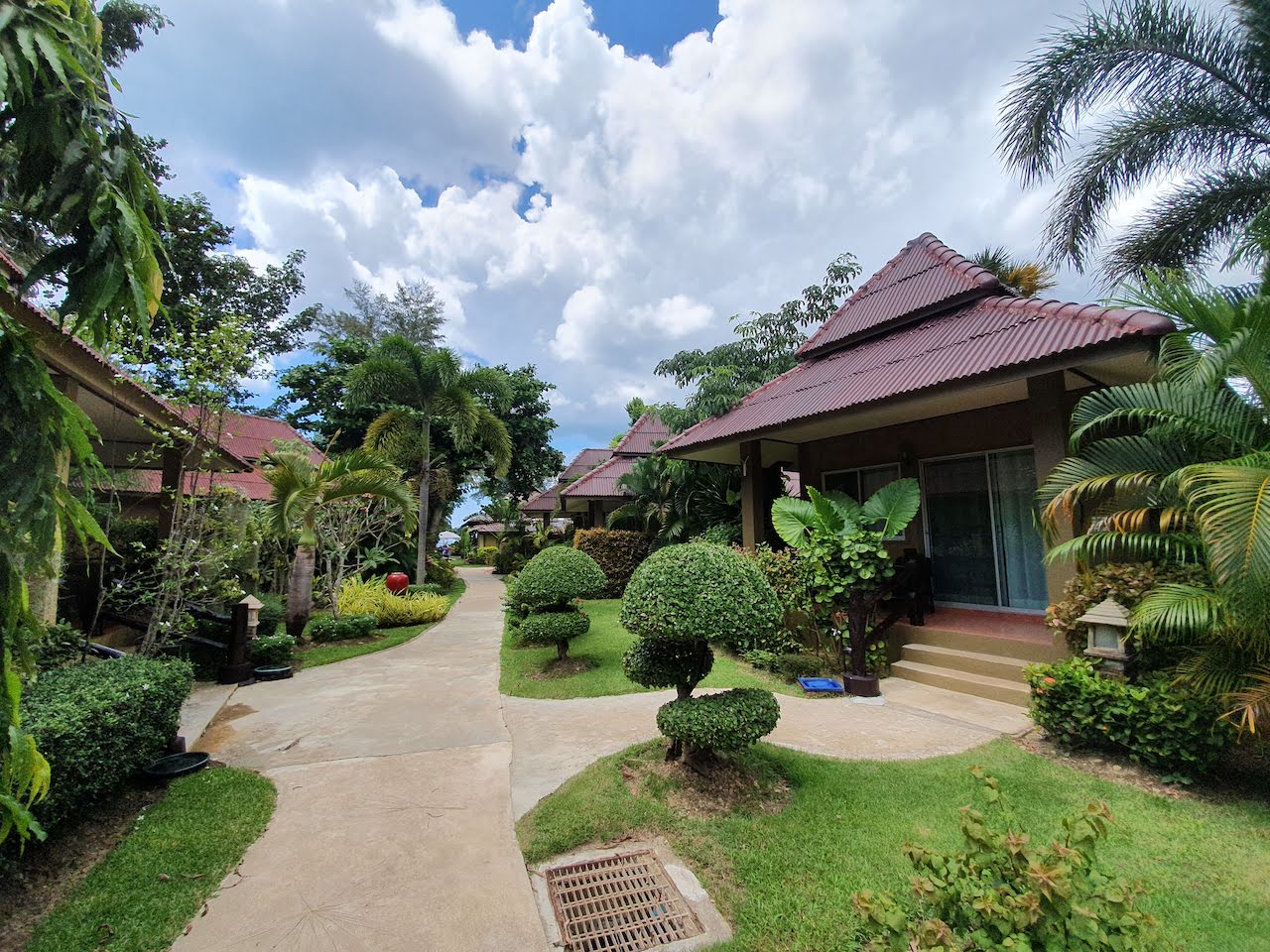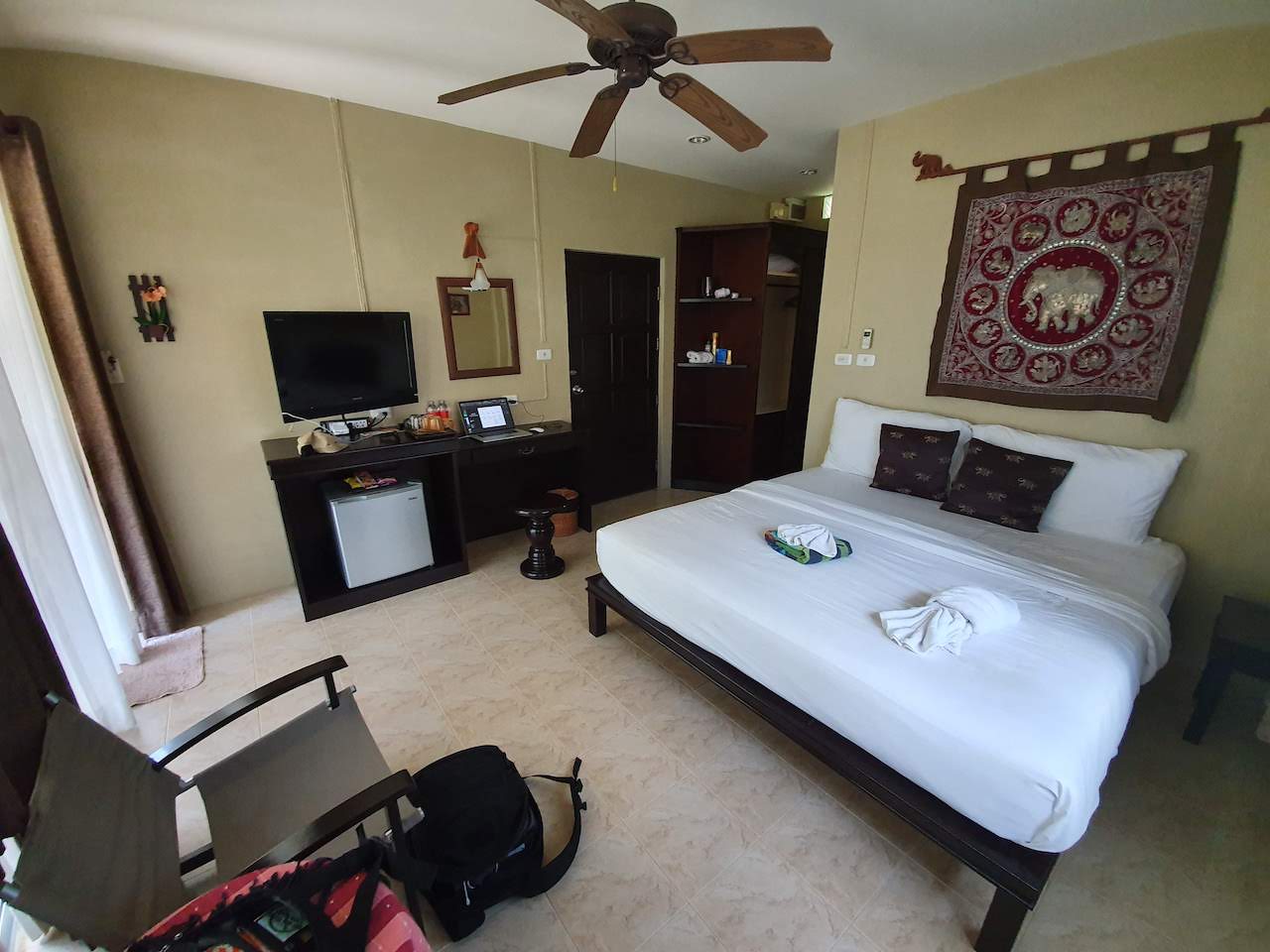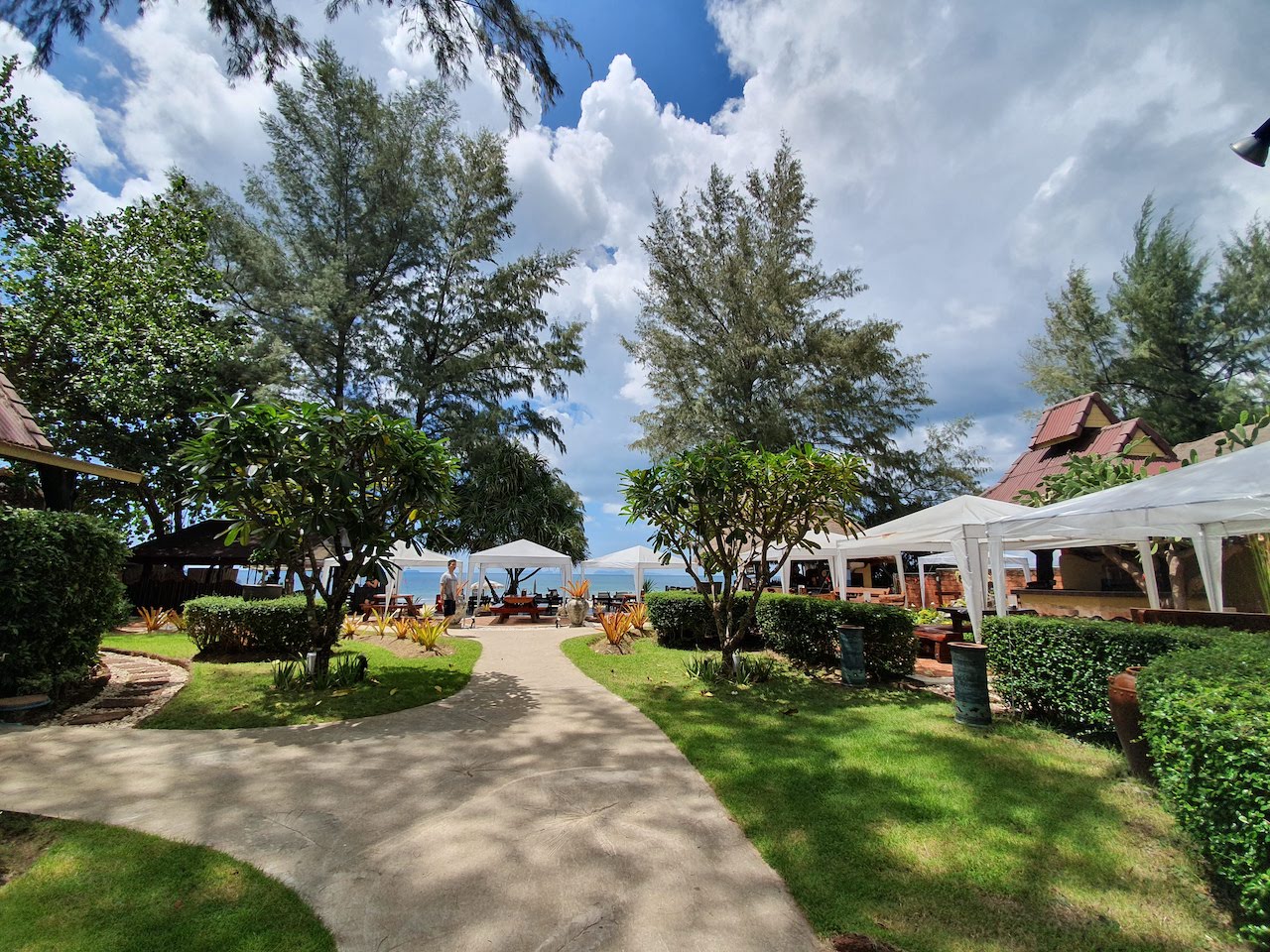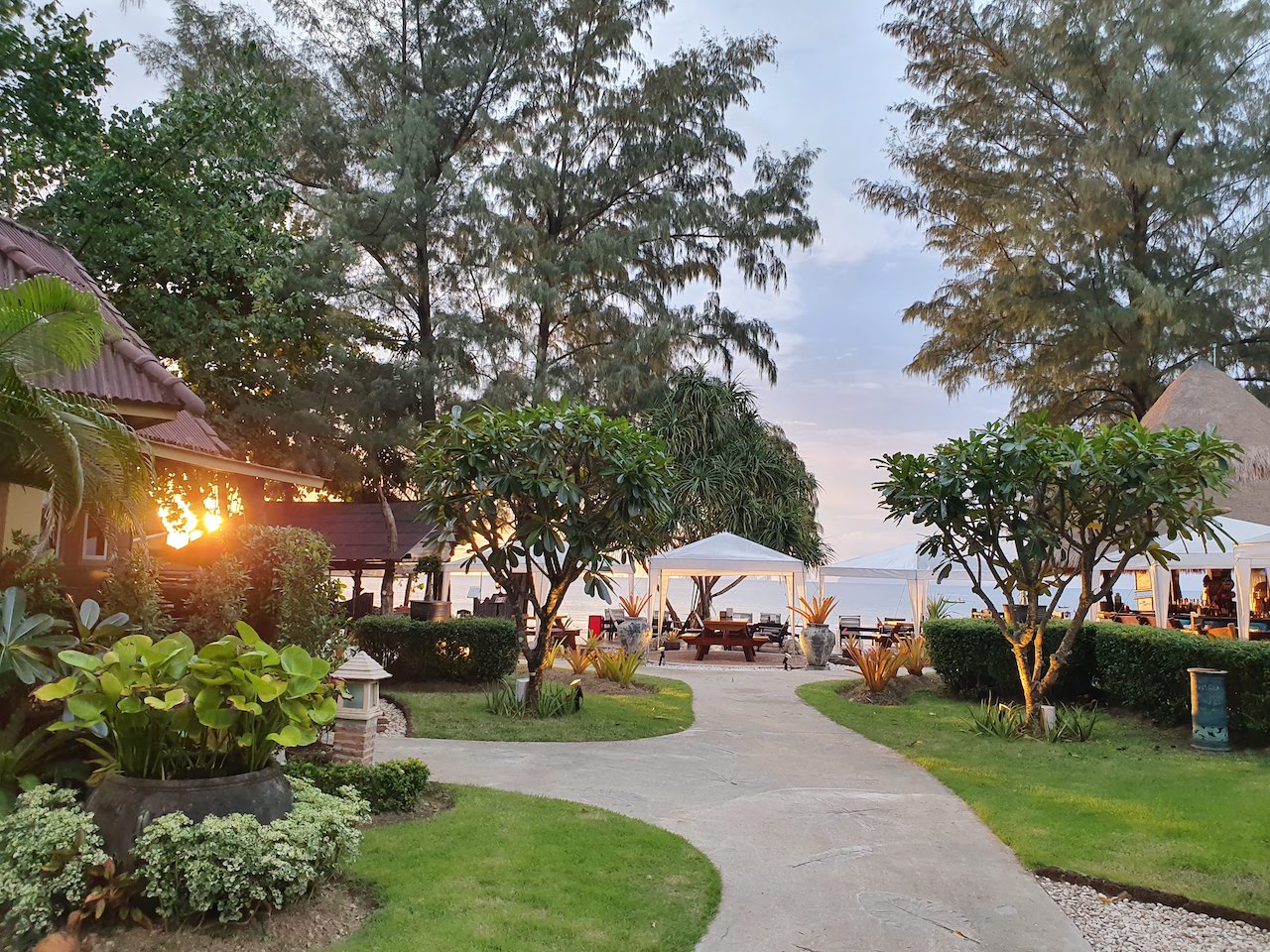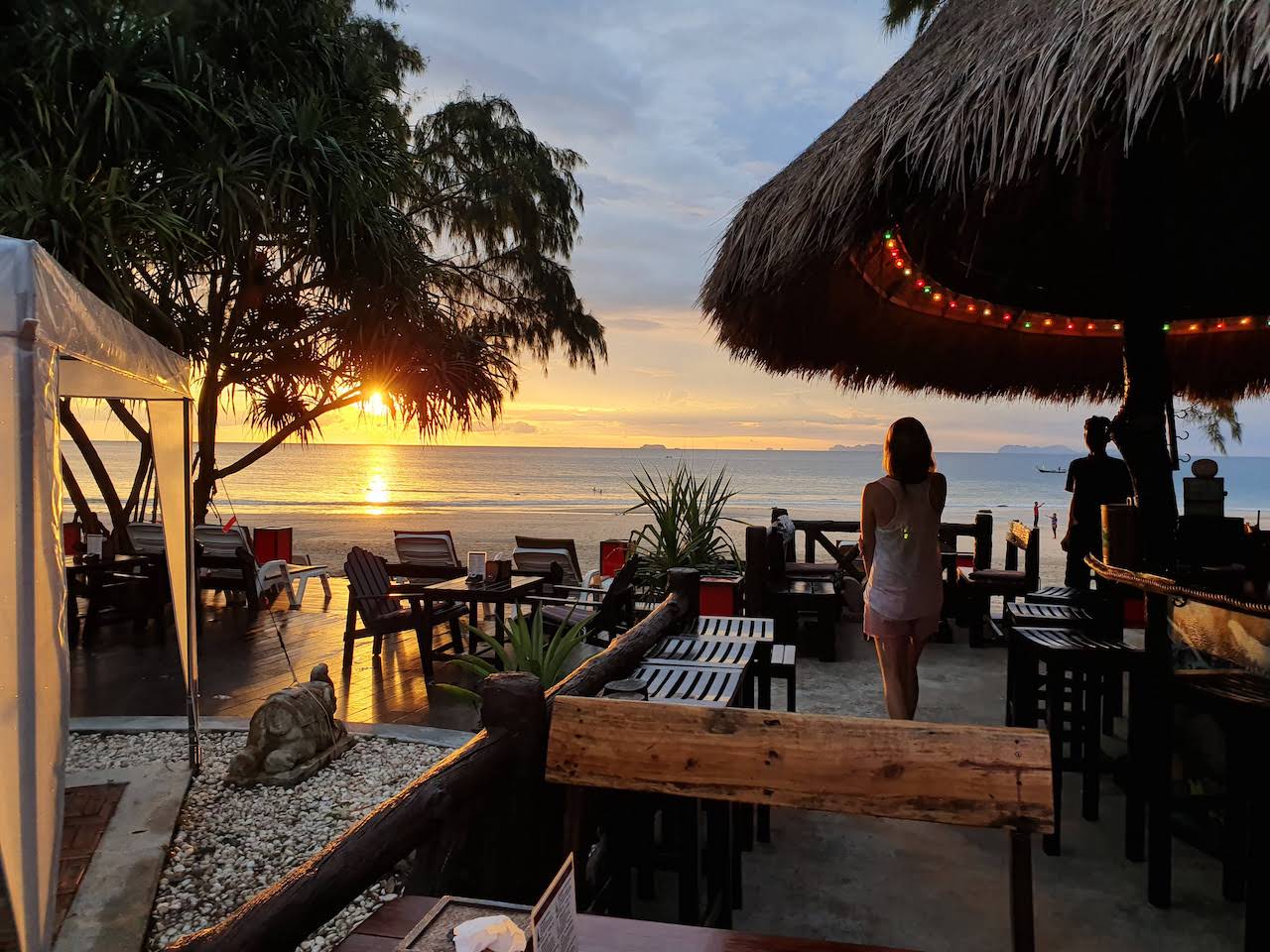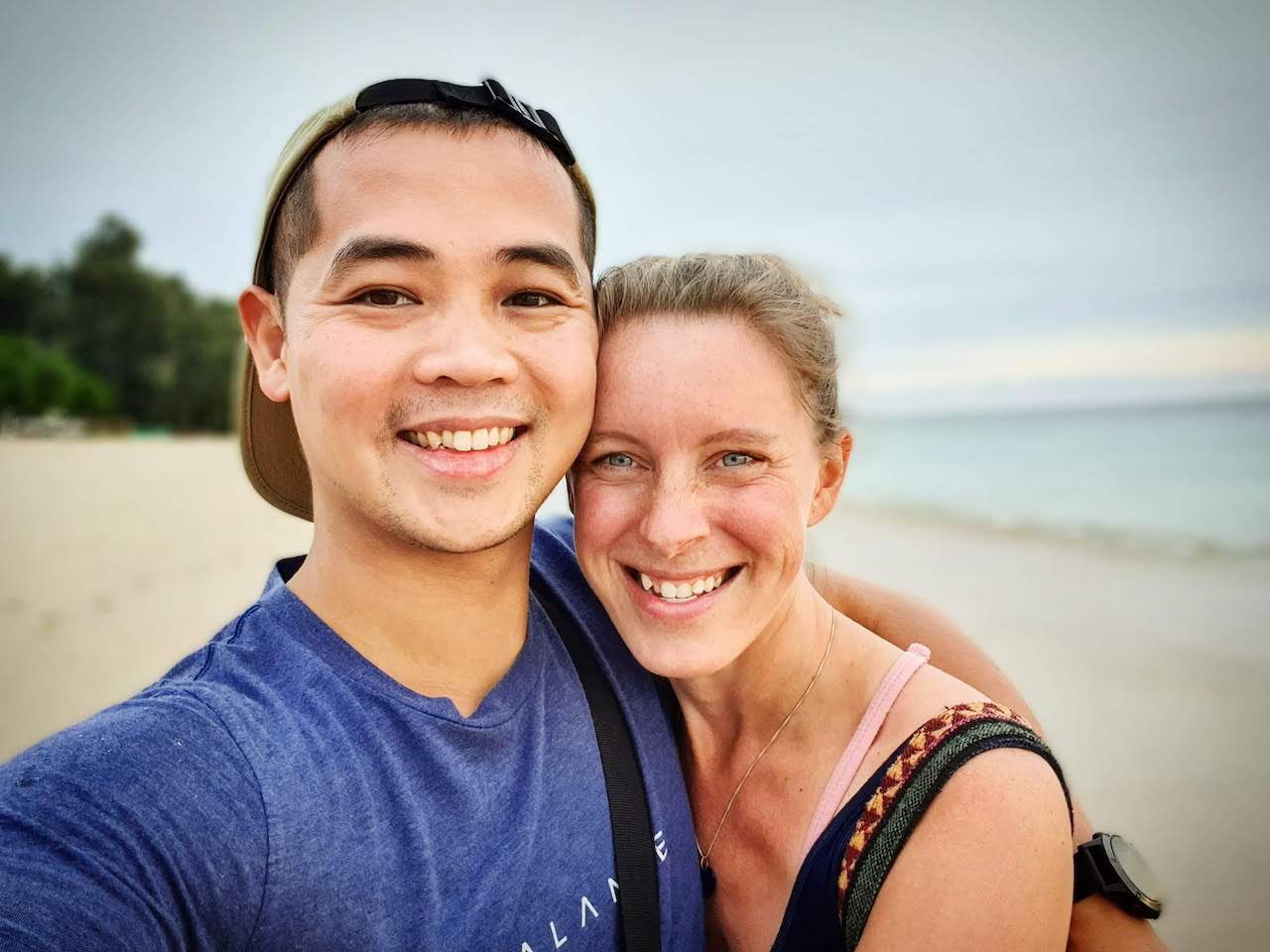 Although there is not much to do on the island itself, it is still a wonderful place to visit and get away from the tourist hotspots like Krabi or Pipi Island. I fell in love with the island when I visited in January after the Nomad Summit. The main attractions on Koh Lanta are the beaches and the nature. You can do some diving and snorkeling but I would say there are better places for that. The locals are super friendly and thankfully, not aggressively pushy like in Krabi or Phuket.
One thing I like to do on Koh Lanta is to take a ride to the other side of the island where Old Town is situated.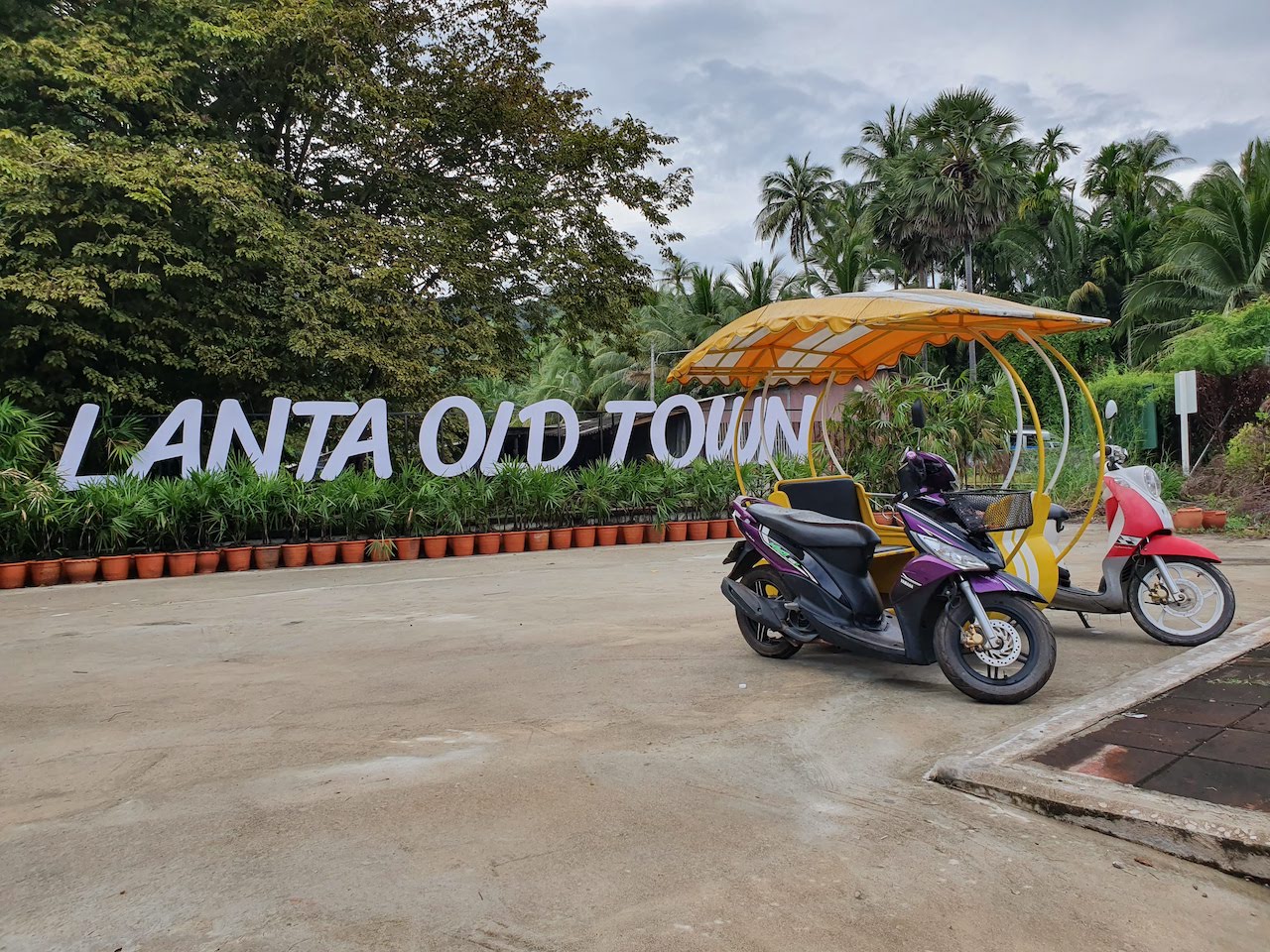 Regardless of the bumpy roads, it is still a nice ride and the traffic is very much bearable. Old Town has such a lovely vibe with all the small shops that sell hand made stuff and the coffee places are built on water with a nice panoramic view.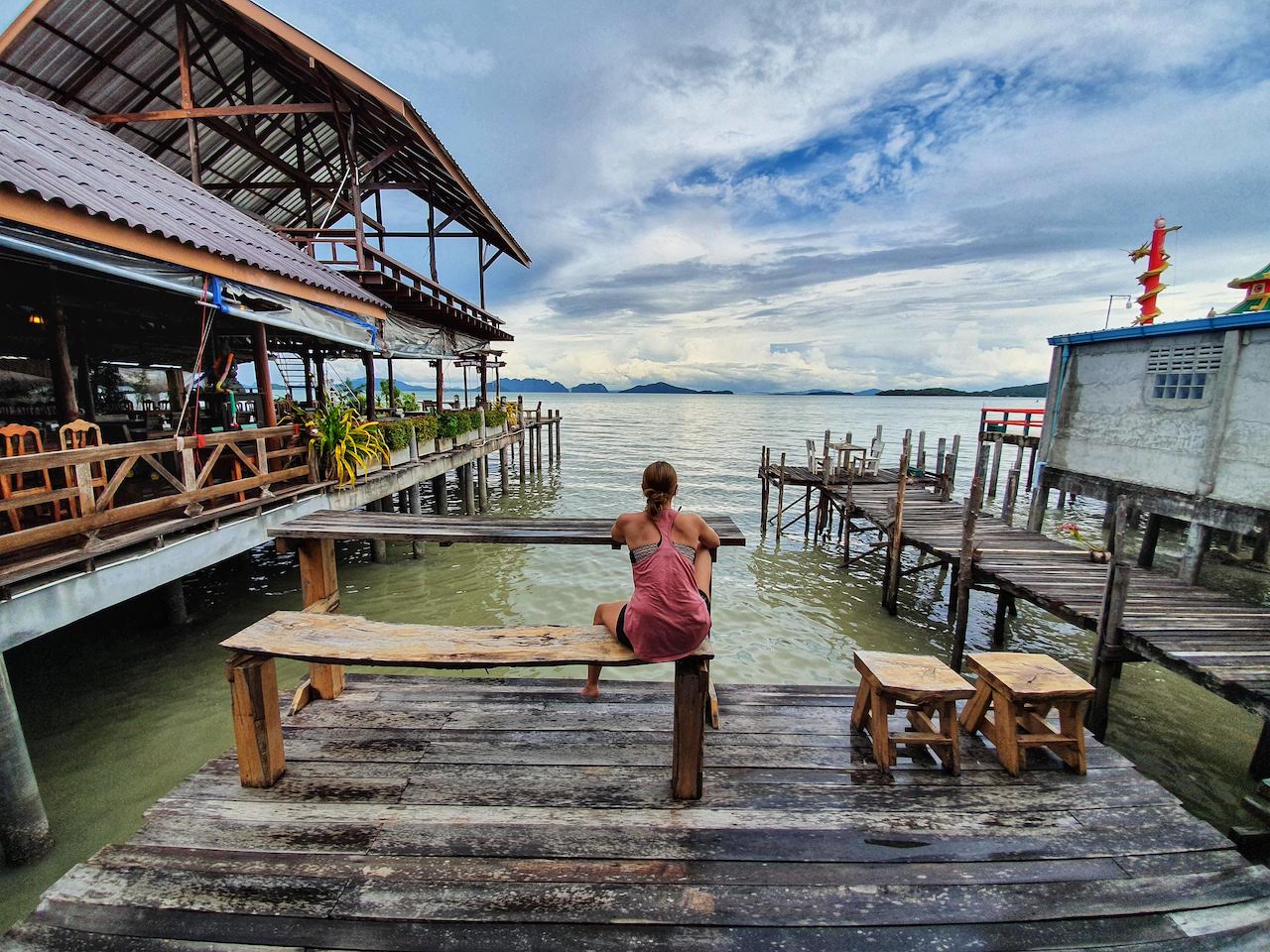 Timing wise, our visit to Koh Lanta couldn't have been better, because our friends whom we met in Chiang Mai also happened to be on the Island at the same time. Shoutout to Brenton and Christine. Brenton and Christine are an ozzy couple who have been traveling for a while now and it was much fun catching up after Chiang Mai. Who knows where next time is gonna be. Maybe Vietnam?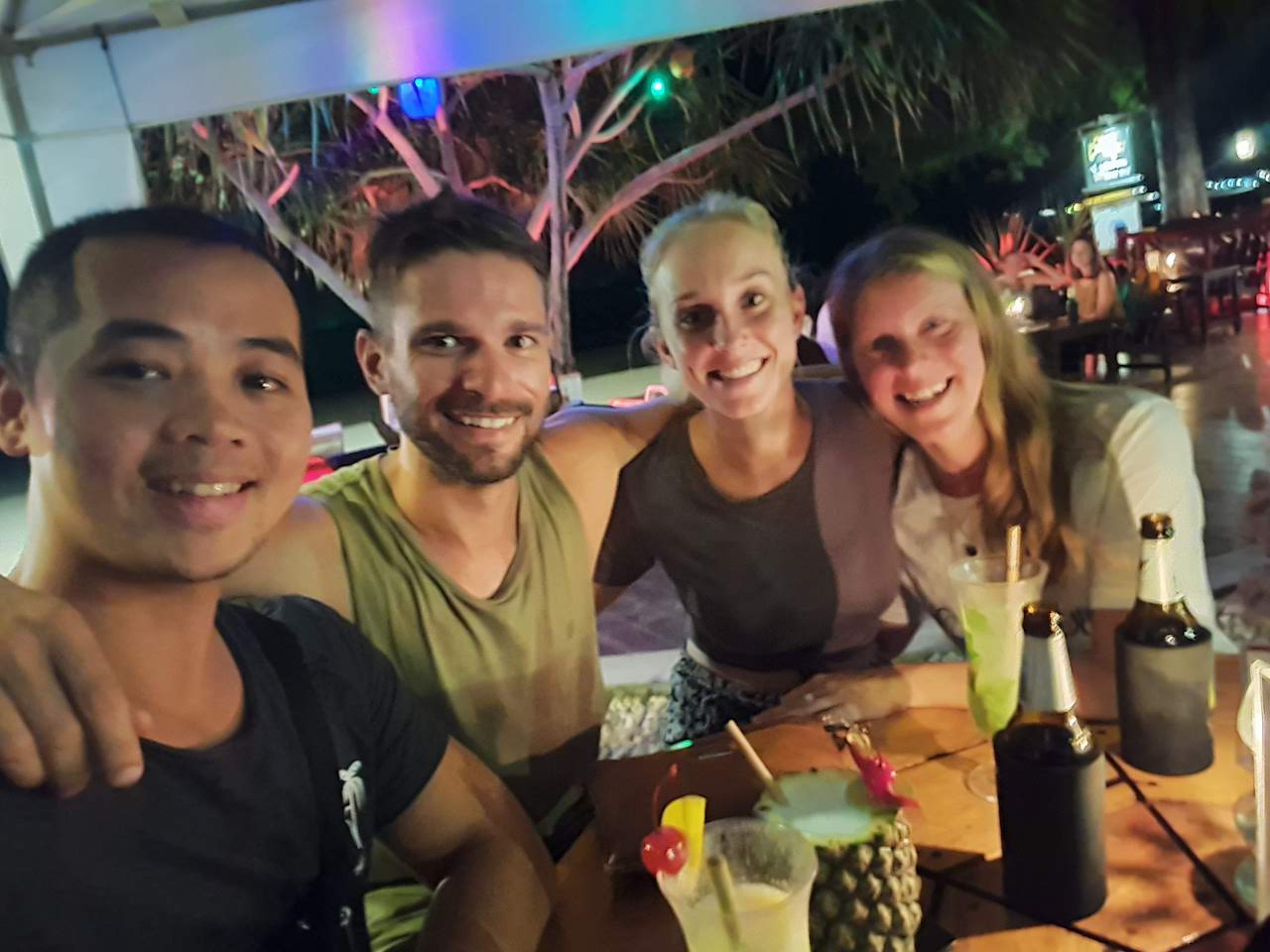 Back in Kuala Lumpur
After staying on Koh Lanta for 5 days, I headed to Kuala Lumpur to apply for another Thai Visa while Andrea went back to Chiang Mai. Koh Lanta is around 2h from Krabi Airport away and the transport by a mini van cost roughly 300THB. If you arrive at Krabi Airport and want to go to Koh Lanta, make sure you arrive before 5pm as the public mini vans stop operating after. Private taxis can range from 2000-3000 Baht at this point (for one car, can be shared by multiple people)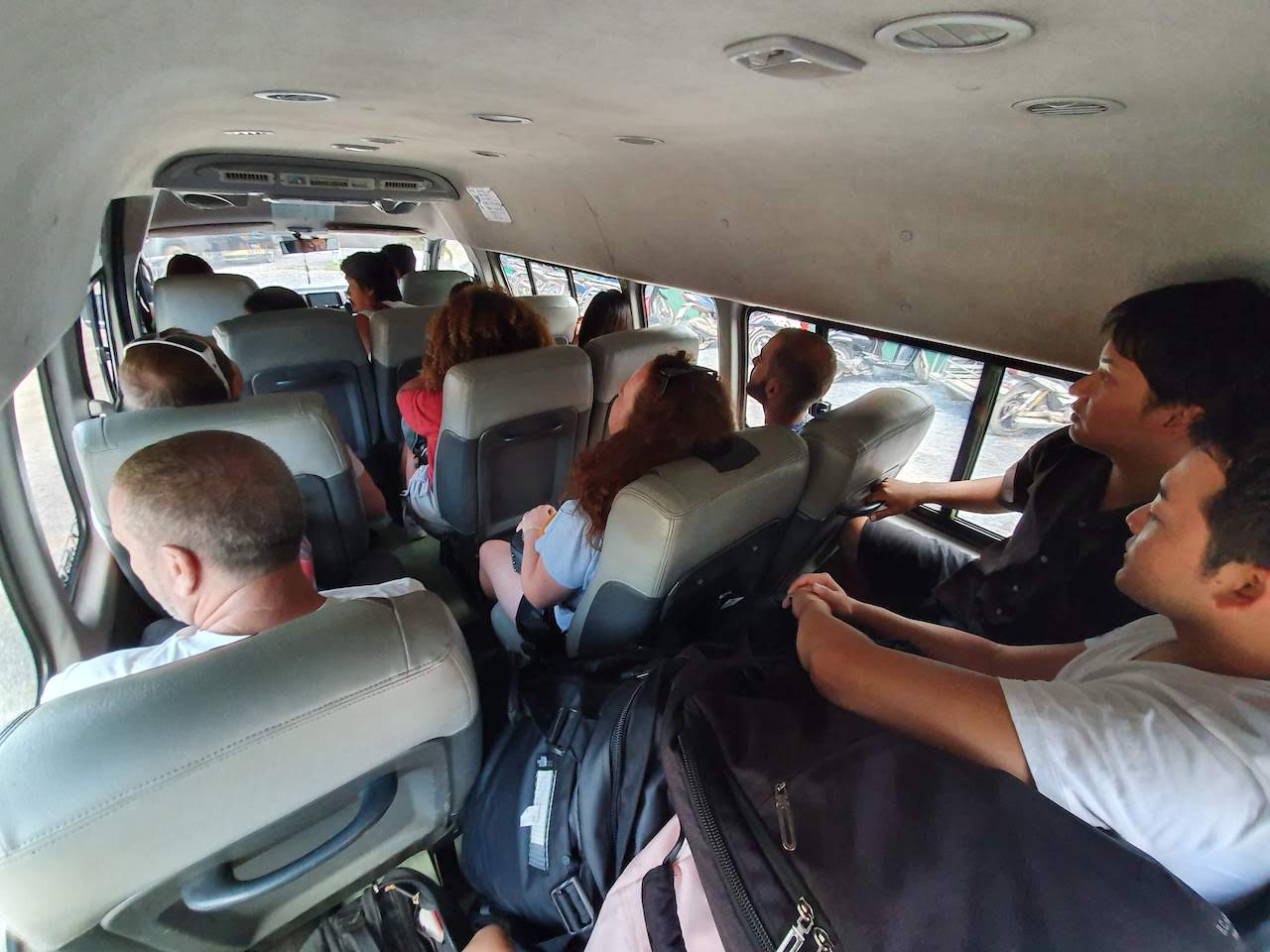 Luckily, there is a direct flight from Krabi to KL, so I didn't have to go through Bangkok. The flight was fairly quick and took around 1:30h. I had a little bit of a rough start after arriving in Malaysia as I caught a cold on Koh Lanta. It knocked me down for a few days and I honestly didn't know where it came from at first.
But then I remembered that I had issue with my skin after swimming in the ocean. The rashes that I got shortly after were caused by so called sea lices. These sea lices are not like normal lices, but in fact, just tiny jellyfish larvae that are annoying as hell. The bites fell like little stings all over my body and the effected areas started to itch. I didn't think much of it because it happened to me so many times before.
But later found out that symptoms can also be headaches and fever. You can't really avoid getting sea lice bites when swimming in the ocean. The only thing you can do is to rinse yourself thoroughly after coming out of the water. While I found some nasty photos of sea lice bites online, I have to say that I'm quite lucky to only have had mild symptoms.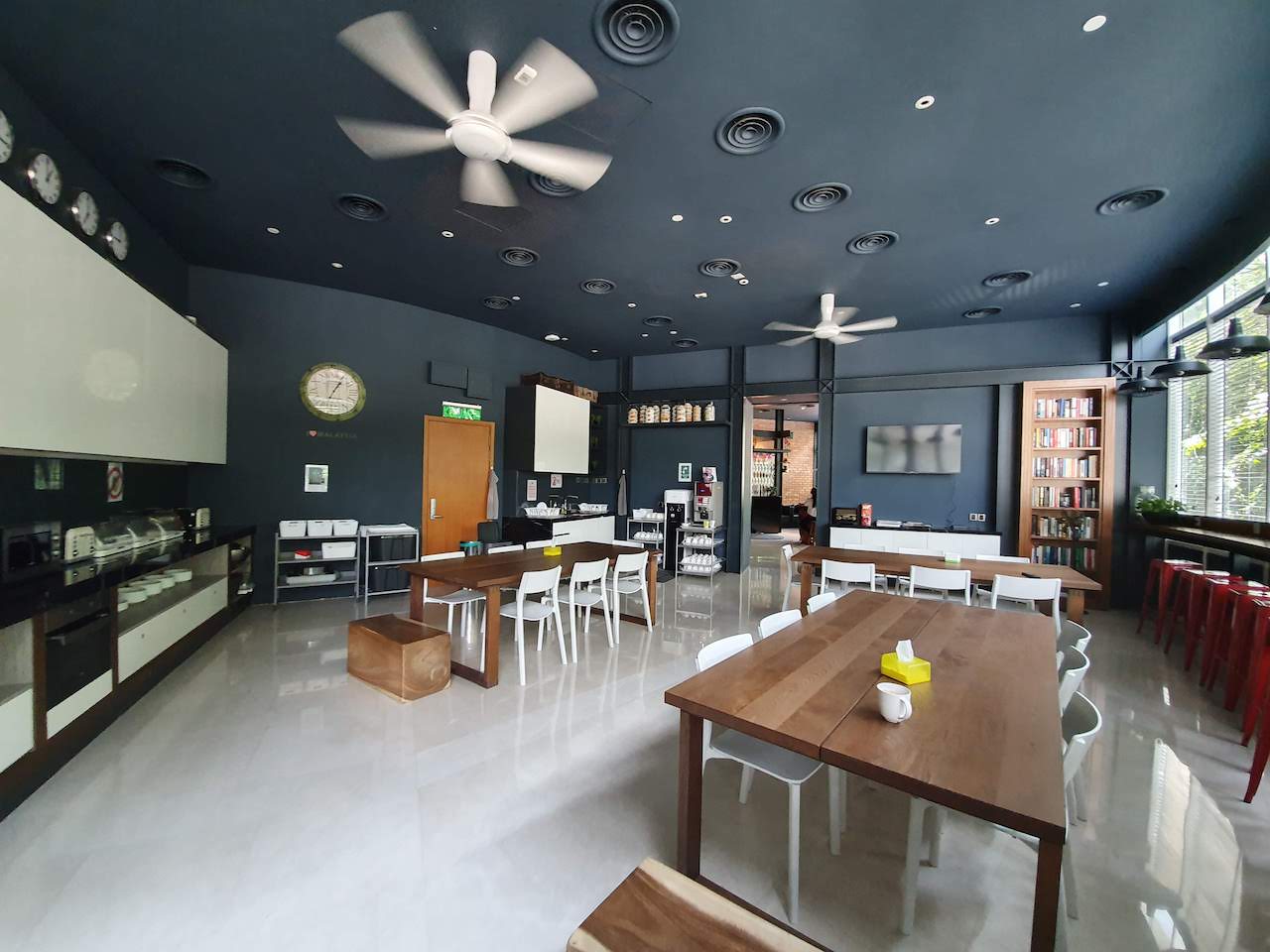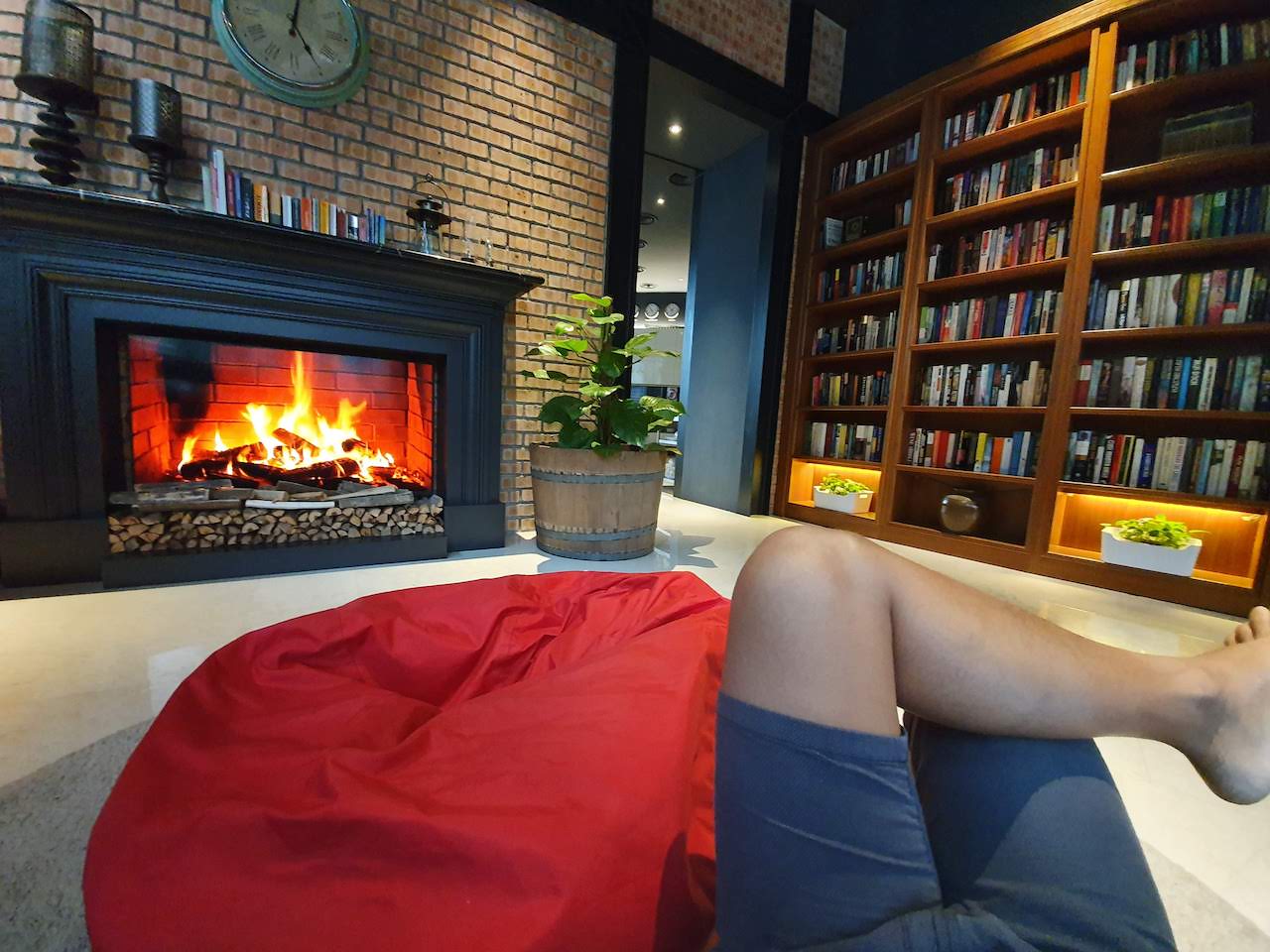 Kuala Lumpur has been wonderful as always. Because I've been to KL before, I wasn't really on a tourist schedule this time. My focus shifted more towards daily life things. Where would I shop for grocery? In which part of the city would I live? Where are most expats / nomads hanging out? Where can you get heathy food? And so on.
I found some really cool areas and healthy food places. During my last few visits I've always been eating too much indian food and was a bit worried about my health long term. But seeing that Malaysians are also health conscious gives me a peace of mind.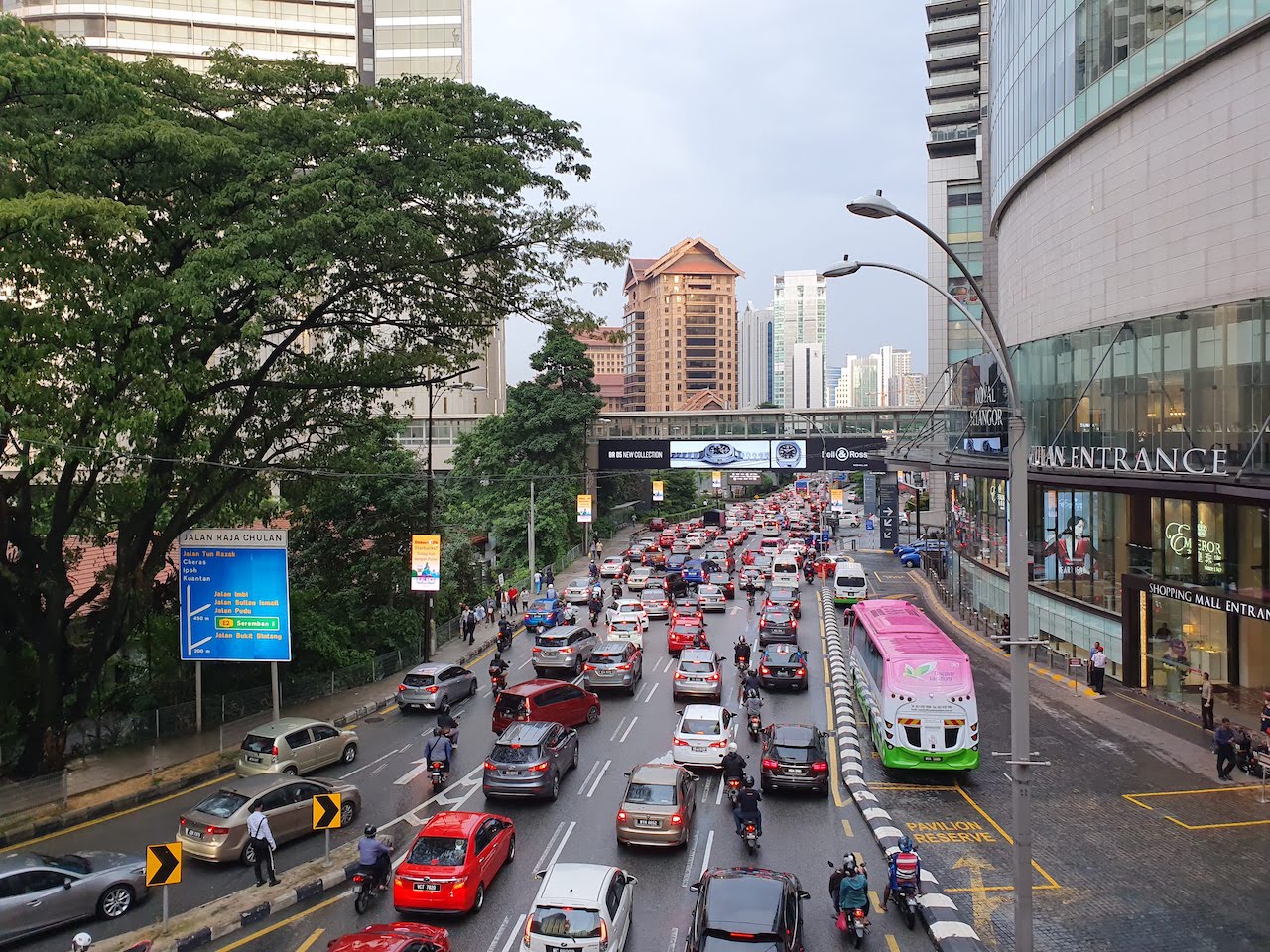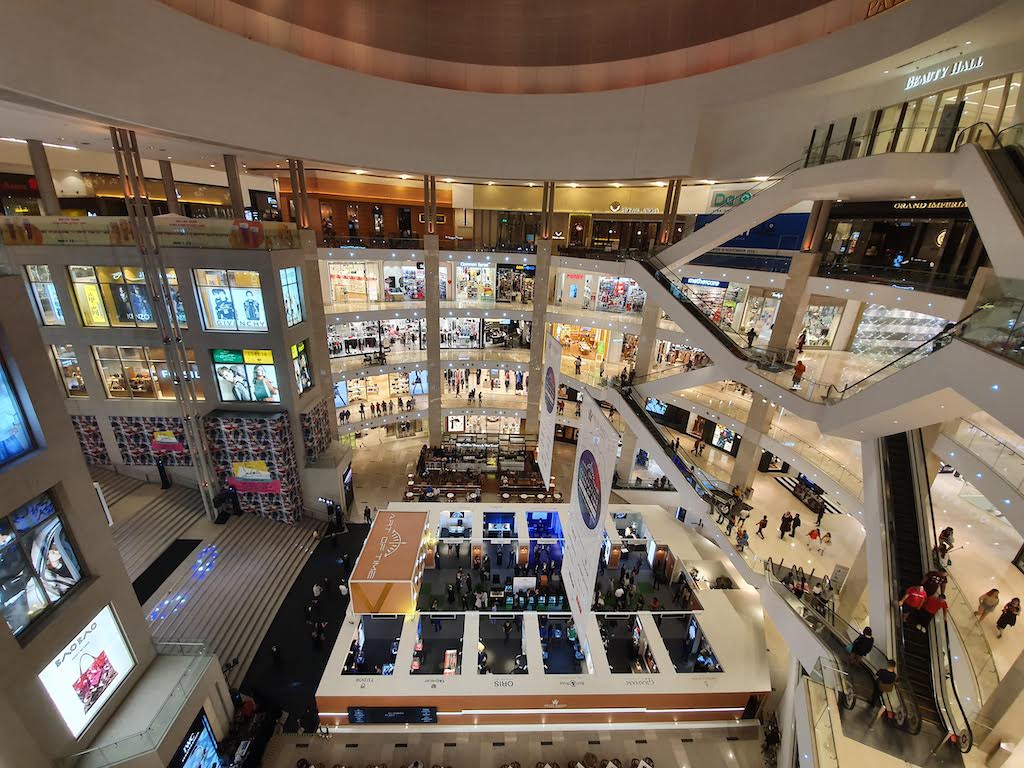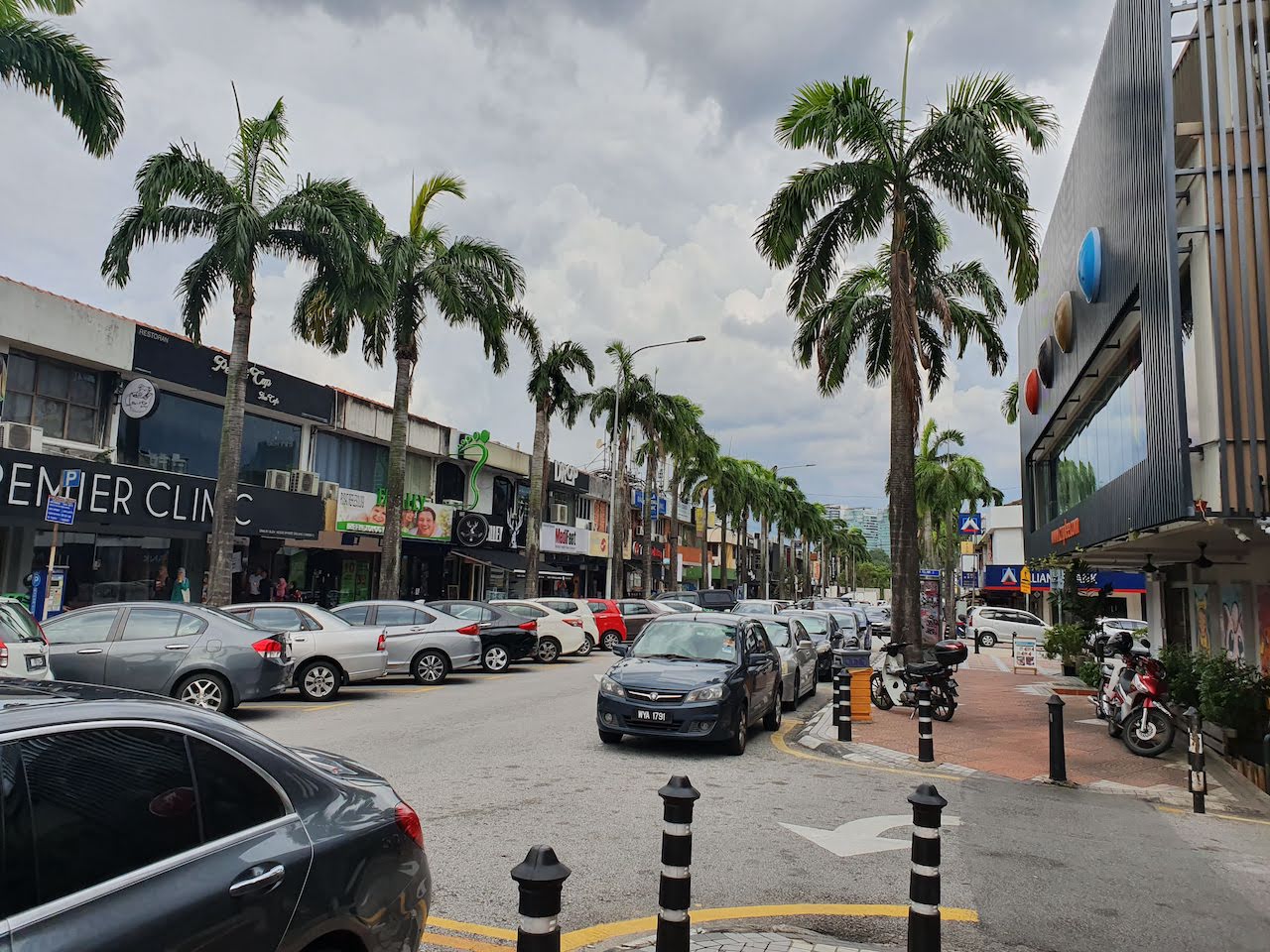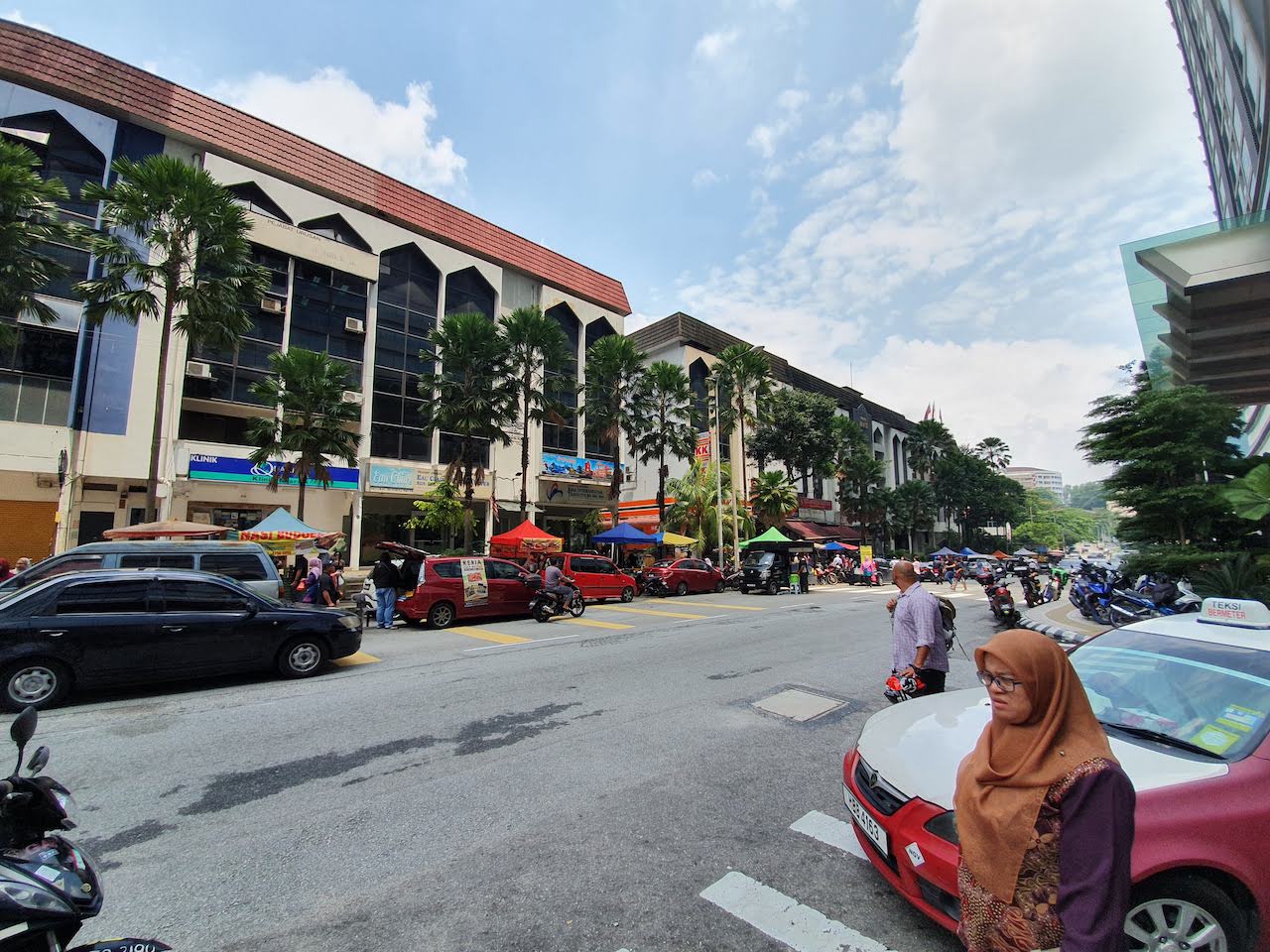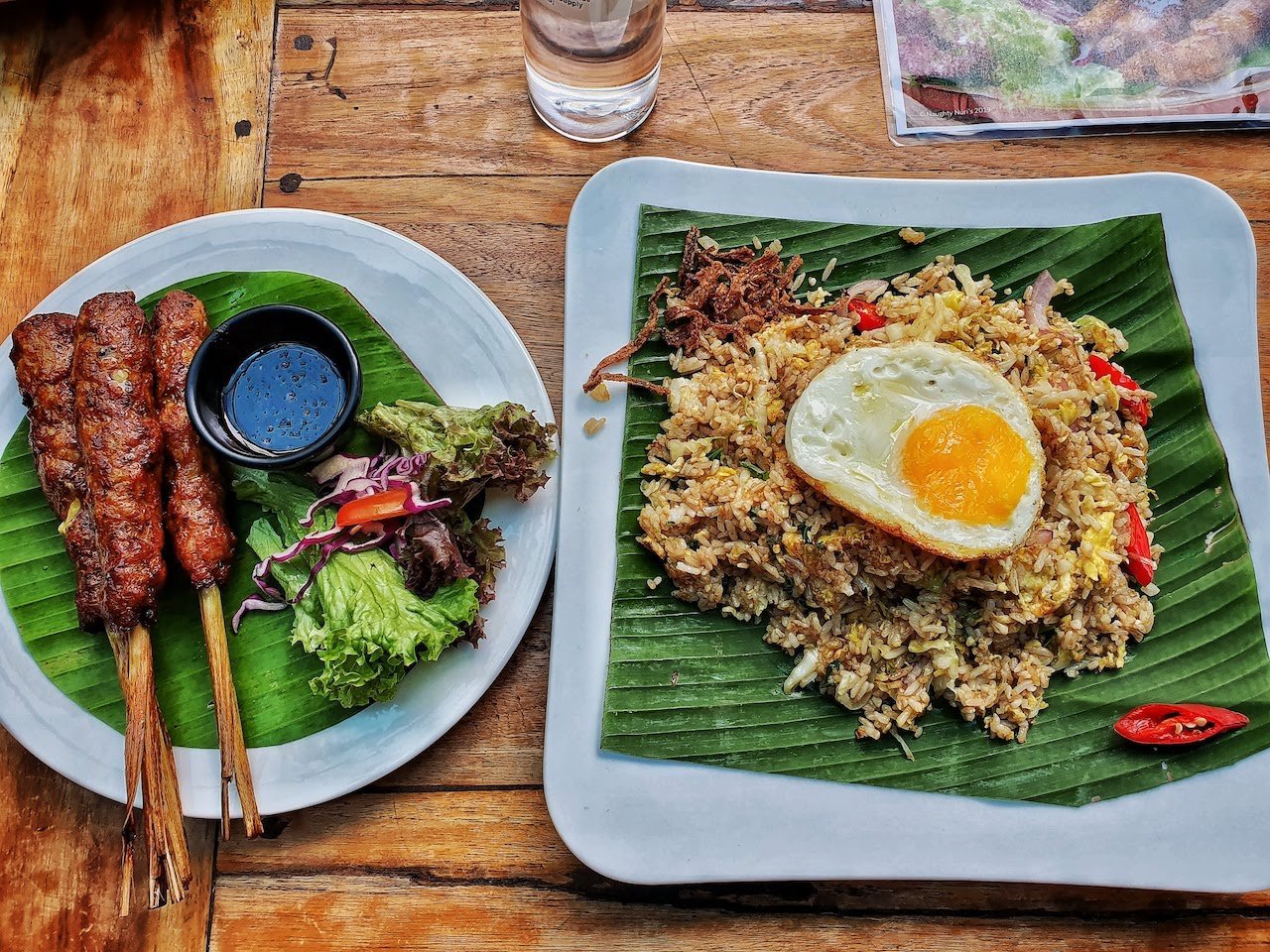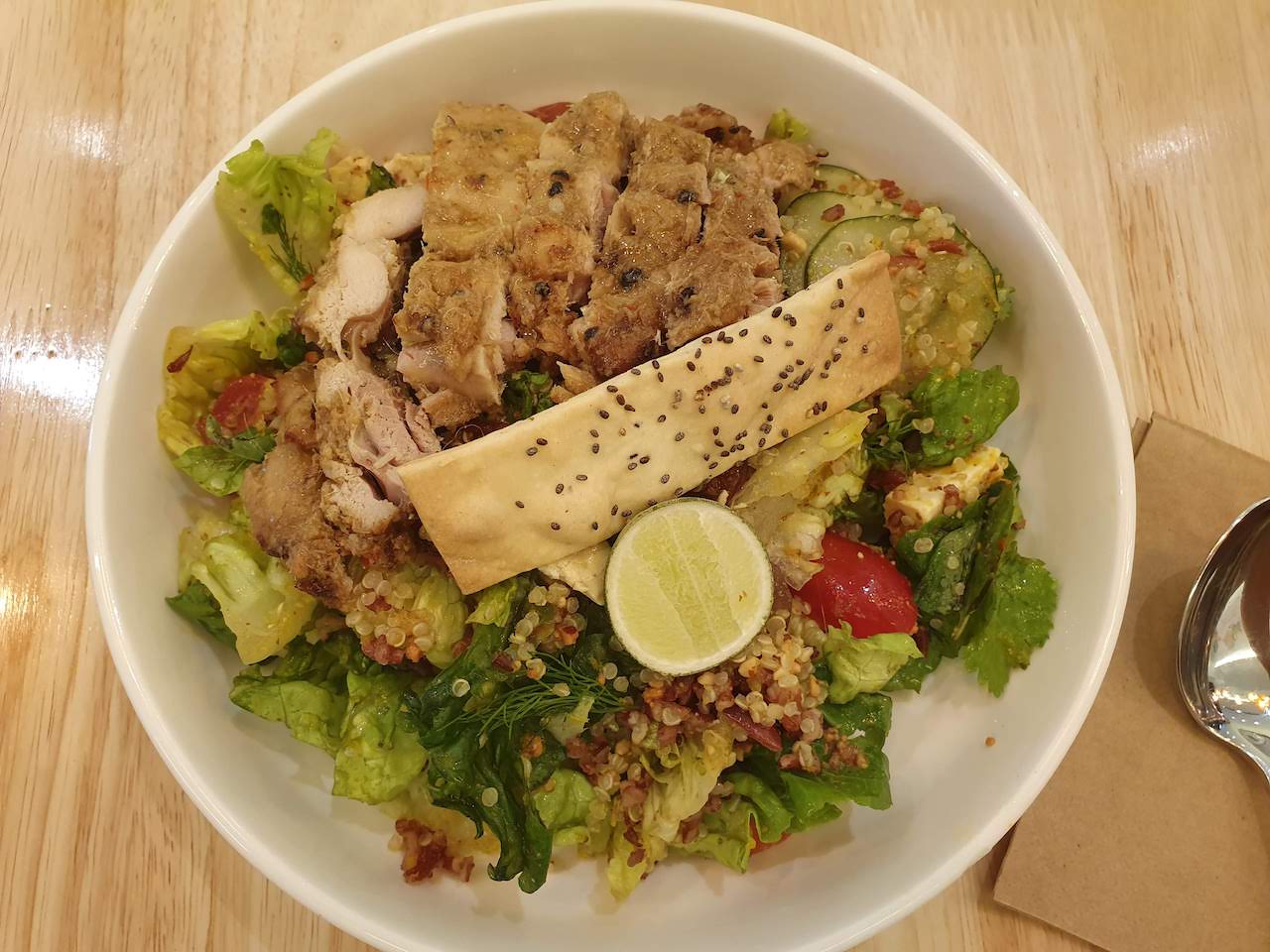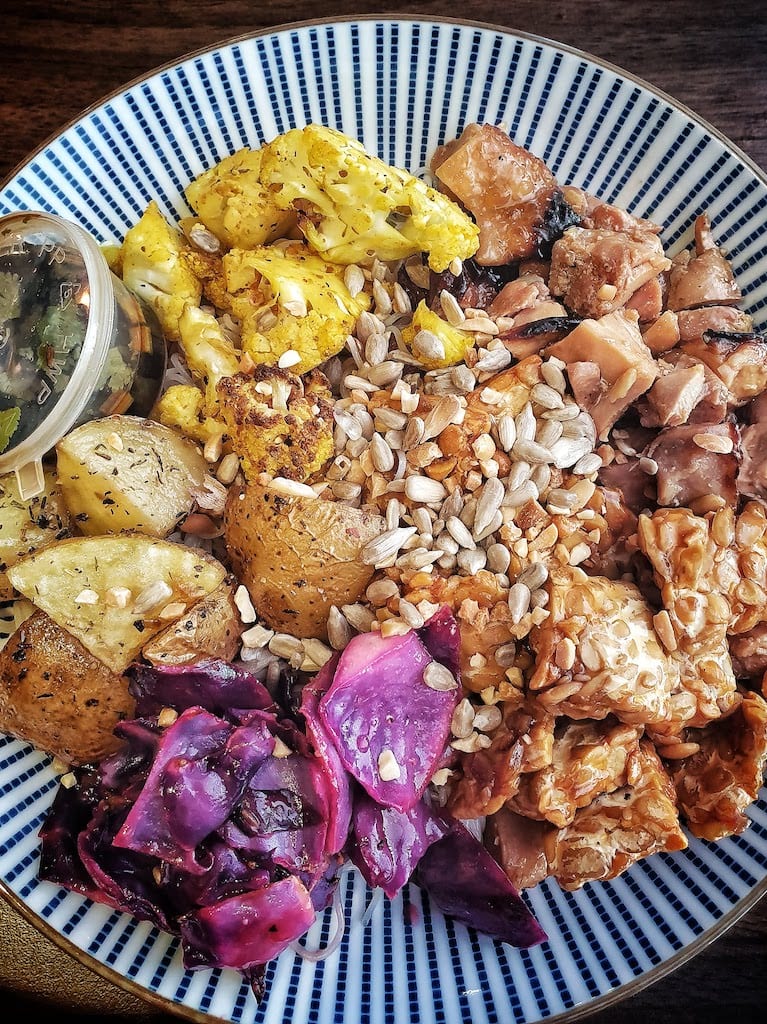 For a while, I have been curious about how life would be in Malaysia. A big reason for that is, because Andrea and I were considering moving to KL after our time in Chiang Mai is ending in December. Malaysia has a wonderful infrastructure and the best part is, that you get 90-days on arrival. 3 months is a wonderful amount of time to find an apartment, get settled, become productive and get involved with the community.
Online Business
October has been a strange month. It went a little bit unexpected to be honest.
For the last few months, my shop has experienced consistent growth in terms of traffic and sales. I published over 200 products and put continuous effort into updating to my shop. Because of that, I expected the growth to continue throughout October until the end of the year.
But to my surprise, traffic and sales haven't been as strong as the previous month. But even though I had less traffic and less sales, I somehow ended up making more profit.
How is that possible?
As I reported in my previous update, I introduced a ton of new products in my store. Every time I publish a new product, I have to pay a fee of 0.20$ per listing. It may not sound like a lot, but multiply it with 200 products and it adds up quickly. In addition to new products, I also decided to turn on Paid Advertisement to boost my exposure.
Both added up significantly and I ultimately spend money faster than it came in. As a result, I didn't make any profit in September and actually lost money during the process. I'm not worried about it at this point because I see it as an investment long term. Still, I would have loved to break even though.
In October, I decided to go more easy on ads and lowered my daily spend to 1$ / day.
As a result, I had less traffic and less sales. However, because I spent less on ads and didn't publish any products, I actually ended up making a tiny profit after tall.
Unfortunately, Etsy updated the design for their stats for the worse, so this months screenshots look a bit different.
My October Stats

September for Comparison

September to October

My Revenue so far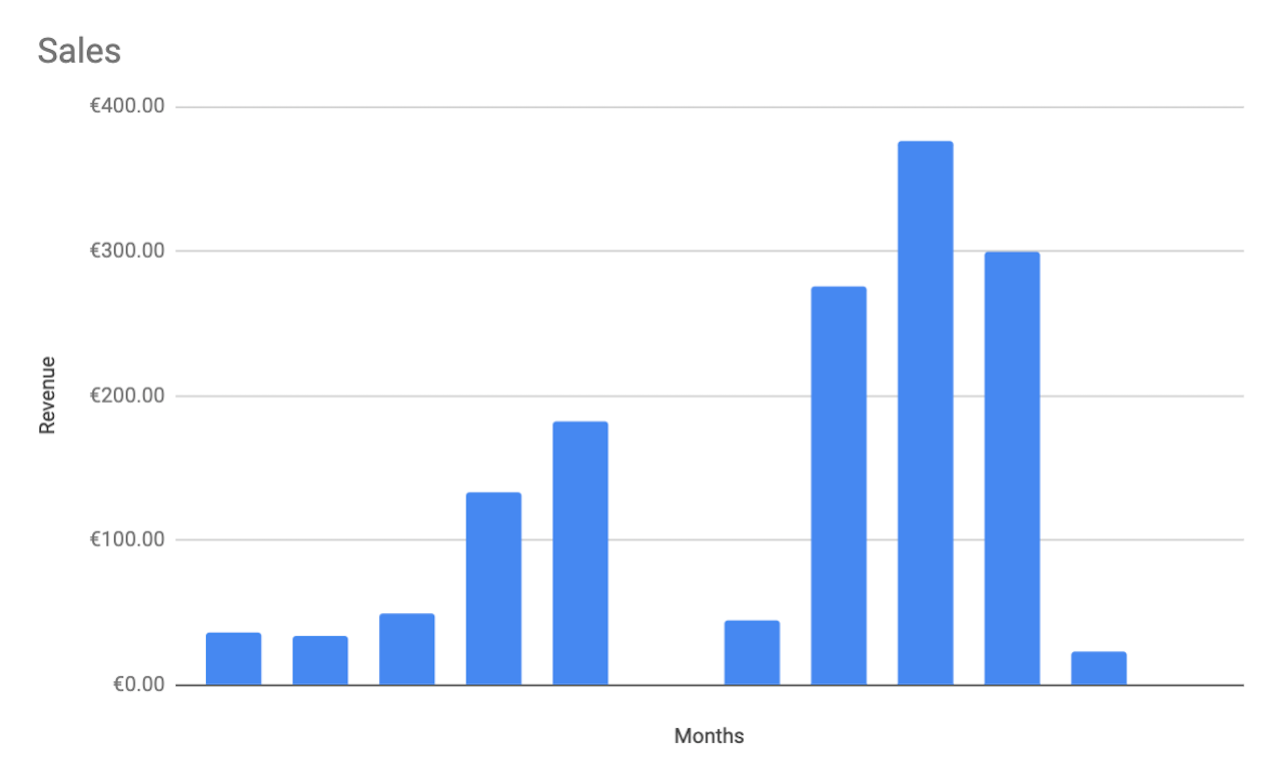 For November, I continue to experiment with paid advertisement and a lower budget. I will be more focused about the products I advertise and only select a tiny number that actually have higher conversion. In the end, it doesn't make sense to advertise products that don't sell, right?
Furthermore, I will continue to publish new products to crack the 400 listing mark to increase organic traffic. Because it's just one month before Christmas, I secretly hope that my sales are going to double at least. It's getting exciting!
Expenses
As expected, my expenses for October increased due to the amount of traveling and applying for a new visa.
Usually visa runs don't have to be expensive, if you just cross the border by land. But because I needed a tourist visa with 60 days validity, I had to visit an embassy in a nearby country.
If you want to live the digital nomad lifestyle, I recommend to stay in the new country. Depending on which country you're from, you can get a visa on arrival which usually lasts for 30 days. This way, you don't need to buy a return ticket or apply for a visa which saves a ton of money.
Here is my breakdown for last month: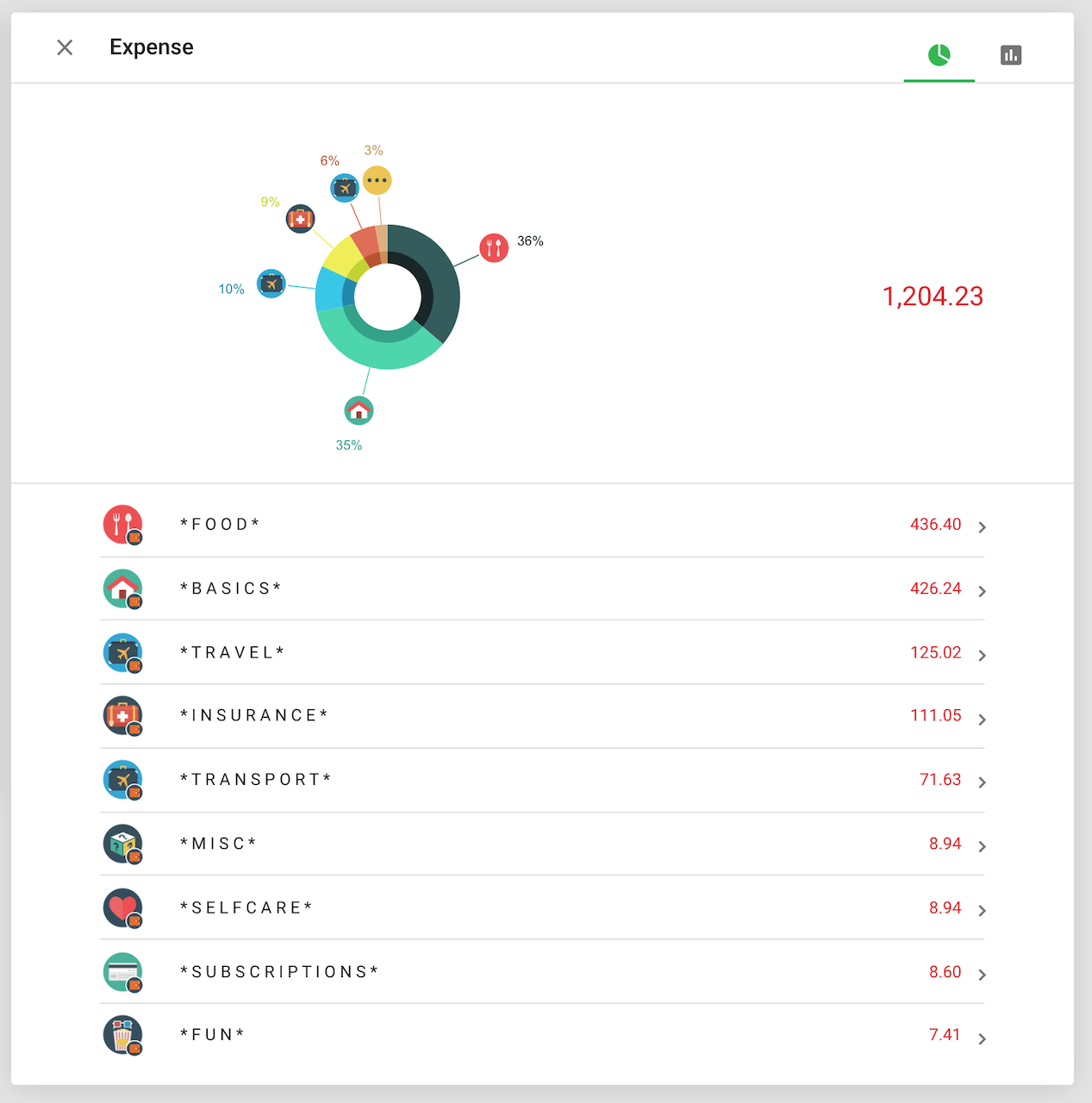 What I've been experimenting with
Intermittent fasting
One of my bad habits in the past was always to get pastry along my morning coffee. I love the smell of freshly brewed coffee in the morning. Along with my coffee I would usually get a small chocolate croissant. This habit of pairing my black coffee with something sweet almost became an addiction over the years.
Although I don't have a portable scale to my disposal when I travel, I could still feel the pastries weighing me down.
In the past, I always believed that I can out train my diet. It wasn't really a big deal for me in my twenties when I was training Karate 3 – 4 times a week. My metabolism made up for all my bad eating and drinking habits and everything was fine. But after I turned 30 everything slowed down and I realized that I cannot outrun a bad diet on a treadmill.
Ever since I started intermittent fasting in June I only eat 2 meals a day and avoid to have pastries with my coffee as much as possible.
I'm not sure if I have lost weight though. I do feel a bit lighter and my energy level is more stable during the day. I will continue with this experiment and probably share more details towards the end of the year when I have more data under my belt.
Matcha vs Coffee
As part of my sleep improvement journey, I will continue with my "No coffee" experiment. Admittedly, I was not very consistent with it during the last few weeks, because of traveling (I know, excuses!) and because I ran out of Matcha Tea at the beginning of October. After that, I reverted back to having one coffee a day. It didn't have any negative impact on my overall well being. But since I'm back in Chiang Mai now, I can restock on Matcha and get back on track.
Melatonin
In addition to reducing caffeine, I will add another ingredient to experiment with in November: taking melatonin before going to sleep. Melatonin is the counter hormone of cortisol. While cortisol makes you stay awake, melatonin makes you fall asleep. I wrote about this in more detail in my coffee guide if you're interested: Sleep Hacking : What is the best time to drink coffee?
Because my sleep hasn't improved much, since I drink less coffee, I decided to ramp up my melatonin instead. Let's see how it goes in November.Wrapping upI'm finishing up this monthly travel and income report from Chiang Mai. My cold is almost completely gone and I'm excited to tackle my last round in Chiang Mai. I'm super excited about the next two months. More and more nomads are coming back into town and facebook is slowly filling up with cool events. Also, high season is starting and Loy Krathong (the lantern festival) is just around the corner. Lot's of cool photos coming up for next months update. Stay tuned!