2019 in Review – 12 Months Into The Digital Nomad Lifestyle
Traveling the world After 4 years of preparation 2019 has been the official start of my digital nomad lifestyle and living…
Traveling the world
After 4 years of preparation
2019 has been the official start of my digital nomad lifestyle and living and working remotely in different countries. It has been a year of many surprises, magical moments and tremendous personal growth.
In this article, I want to share my personal experience living in South East Asia for almost a year. I want to demystify the image that most people have of the location independent lifestyle and share the good and the bad. By doing so, I hope that people who want to approach this lifestyle have a better understanding of the challenges that await. Because, quite frankly, the digital nomad lifestyle is not for everyone.
My initial plan for 2019
When I started my initial journey, I had no clue where the journey would lead me. I was just excited to be on the road and immerse myself in new cultures and learn the ropes of living in a new country.
My biggest focus for 2019 was to be based in South East Asia. I would make use of geo arbitrage to build up my business to a sustainable level. I wanted to build an income stream that would work for me 24/7 and allow me to sustain this lifestyle. To obtain that, I would live as cheaply as possible in countries with low living costs in order to extend my runway.
My initial plan was to be based in Thailand, Vietnam and Malaysia for 3 months before moving to Australia for work and travel. Australia is not a cheap country, but as a UX designer, I was confident to find work as a freelancer. Otherwise, I would have moved between Thailand, Vietnam and Malaysia.
So what did work out in 2019?
To be honest, the only thing that really worked out as planned, was me living in Thailand…for almost a year, though.
My initial plan of checking Vietnam and Malaysia as a base didn't really work out. I only lived in Vietnam shortly. Not enough to count it as a base. And to Malaysia, I only travelled briefly in the summer for a visa run. Australia fell completely flat.
I'm not sad that my plan didn't work out, because I believe that everything happens for a reason.
If I would't have stayed in Thailand for so long, I never would have met some amazing people that are now part of my life. I would have never had my akashic records reading that propelled my spiritual growth and put me on the path I am on right now. And I would have never met my girlfriend who I'm now traveling the world with.
Looking back, I'm able to see how all the dots are connected. Here are my highlights of 2019:
Highlights 2019
JANUARY
The Nomad Summit 2019
in Chiang Mai
The nomad summit in Chiang Mai kicked off my location independent journey. For almost 4 years, I had been planning to live and work abroad and followed a lot of people who lived the digital nomad lifestyle on YouTube. I couldn't wait to become part of the community and made it my plan to attend the summit. The Summit was ok for everyone who is starting out, but I personally wouldn't attend another one for the reason that I couldn't identify myself with many of the attendees who tried to make the quick buck.
February
Enjoying my simple life in Chiang Mai
After almost 12 years living Germany, it was my first time getting out of the comfort zone and starting a new life in a new country. For a long time, I didn't have to look for apartments. But compared to Germany, life in Chiang Mai can be so easy. I found apartments quickly and got settled in no time. Chiang Mai has such a good quality of life which is hard to describe. Everything I needed in daily life was easy to obtain. People are super friendly, the food is amazing and the city is super safe.
April
Meeting Andrea
Probably the biggest highlight of the year. For many years, I haven't been in a serious relationship and honestly didn't expect to meet anyone in Thailand. But after coming back to Chiang Mai from Vietnam, things began to pickup speed and I met Andrea who became my dear travel companion.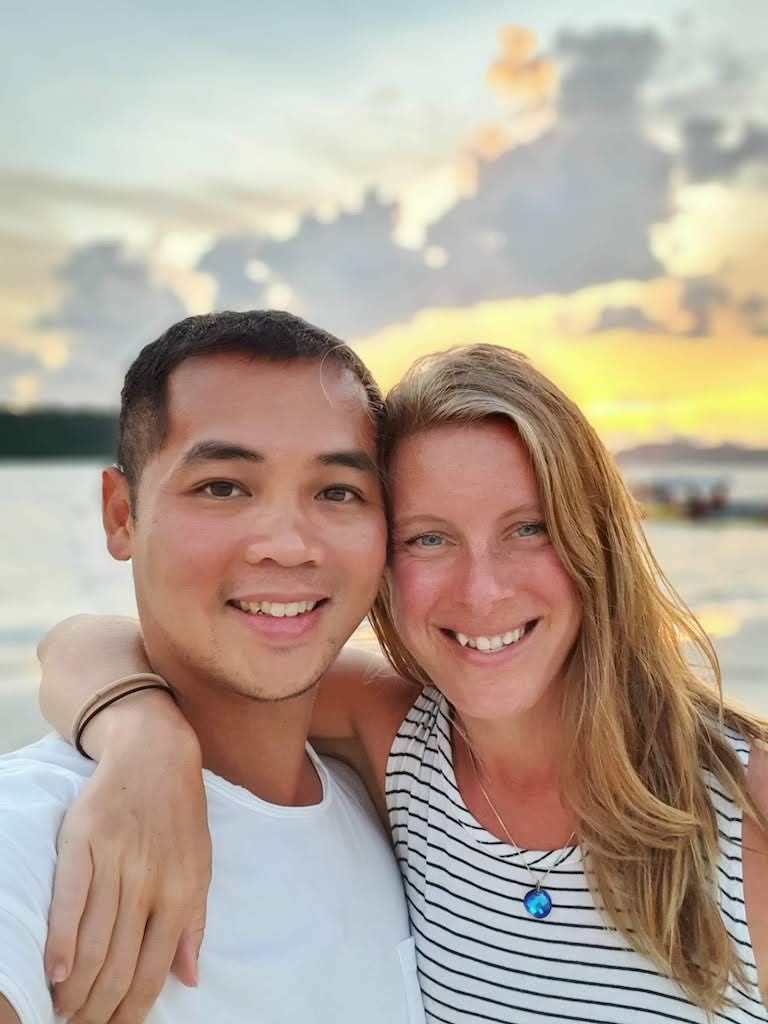 May
Exploring Pattaya
After about a month of dating, we decided to go on our first trip. We decided to fly out to Pattaya for the weekend. We stayed in a lovely hotel with a beautiful pool without paying a fortune and visited this amazing temple.
July
Traveling to Malaysia
In the summer, I spent almost a month traveling around Malaysia with Andrea. It was a nostalgic period, because in 2015 when I was hiking in the Cameroon Highlands, this was when I decided to travel the world and become location independent. Going back to Malaysia brought up a lot of good memories. We had an amazing time traveling together, eating lots of Indian food with our hands and luckily, didn't kill each other. A good prerequisite for traveling the world with each other.
August
Filling my tummy with amazing thai food
The nice thing about staying in one place for so long, is that you can immerse yourself totally in the local cuisine. Chiang Mai has so many good restaurants. My absolute food highlight in Chiang Mai was definitely Khao Soi. I had it almost every week and never got tired of it.
November
My Akashic Record Reading
My akashic record reading was my personal development highlight of the year. I had never heard of the akashic records before and only came across this because a friend recommended it to me. I got to know Neil from Global Akasha, who accessed my records for me. The reading absolutely blew my mind and totally expanded my way of thinking. I didn't consider myself as a spiritual person. But after having my reading, I started to meditate more and read more books about the akasha. My spiritual growth journey will be a big focus for me in 2020 also.
December
In the end, it's all about the connections!
2019 has not only been a great year in terms of traveling and new experiences for me, but in fact, was all about the people that came into my life. I'm grateful for every single soul I met, no matter whether we actually became good friends or only met briefly. By going through all my photos, I actually realize how many good moments I had in 2019.
Online Business
I have to admit that my life has been pretty good in 2019. Almost to a degree where I got distracted a lot. As I mentioned above, my single biggest focus was to build up a business that can sustain my lifestyle.
I still worked a lot on my business, however, I decided to not stress out too much about it. While I initially intended to have around 1,000 products at the end of the year, I only reached about 400.
I learned a ton about SEO and spent a lot of time creating unique designs to set my brand apart.
My business grew slowly but steadily. I didn't make a lot of money out of it, but I see the first year as setting the foundation.
Unfortunately, Etsy made a lot of changes in 2019 which upset a lot of people. I believe that my business could have been a bit more successful but it is what it is. If you build your house on someone else's property, you have to be comfortable with paying your taxes.
My personal brand
Moving on in 2020, I plan to keep my Etsy store. However, I don't plan to grow it as aggressively as before.
Instead, I will put more focus on building my personal brand and create helpful resources around creativity and entrepreneurship. I believe that in the long run, it will be much more rewarding to have something that is 100% mine. With Etsy, my store is always depending on Etsy's mood and they can always decide to shut it down for no reason. I don't want to play dice when it comes to business. I love control.
With the new focus on my personal brand, I also decided to shut down Project Horizn and consolidate resources. In the past, my focus was always split between too many things and I struggled to find a vision for Project Horizn. After my akashic records reading, I got so much more clarity on my purpose and so it makes sense to have everything under one umbrella.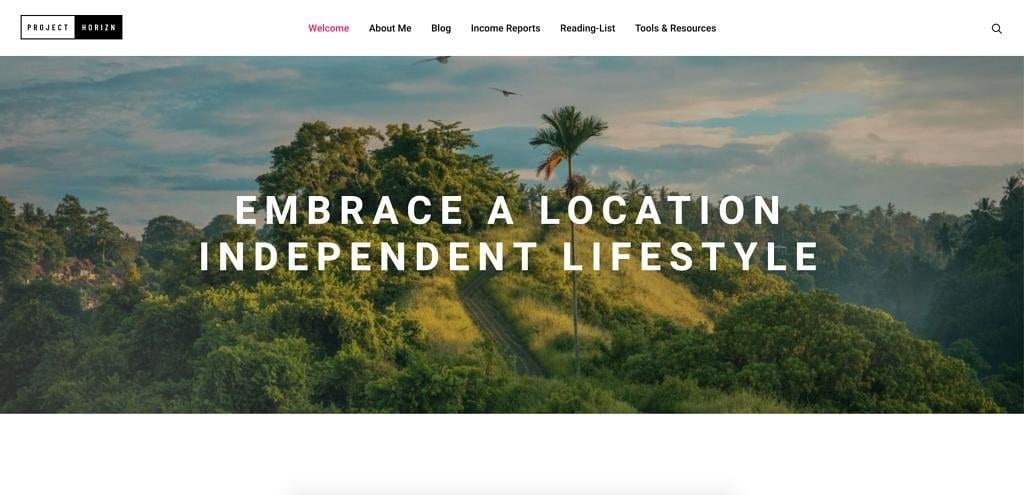 Books I've read
In the past, my goal was to read as many books as possible. But after a while, I realized that it was a mindless goal because I never remember what I read.
Instead of focusing on the quantity of books, I decided to slow down and take more time for each book. Currently, my goal is to finish 1 book every two months which is 6 books per year. Depending on my pace, I would read more or less.
I hope that by slowing down, I can also develop a habit of taking notes to document important learnings.
Here is my reading list in 2019
What I enjoyed the most about being a digital nomad
Apart from the traveling aspect and meeting a lot of cool people, here are other things why I enjoy this location independent lifestyle so much:
The constant learning aspect
The best thing about the digital nomad lifestyle is no doubt the personal growth aspect. Not only do you constantly learn new things about new cultures, but you always have to adapt to new situations. Traveling is by far the best personal development tool and the best way you can invest in yourself.
I can surround myself with positive people
Because most people who live the same lifestyle, have a similar mindset. They embrace personal development and their mindset tends to be positively driven. I enjoy all the inspiring and uplifting conversations I had and can't stress enough how important it is to be with positive people.
Making friends all over the world
You constantly meet people from different countries. And if you stay in a country long enough, you become friends with the locals. If you travel to 100 countries and make friends everywhere, then you will not feel alone.
Stuffing my face with the best food in the world
If you follow my monthly updates or my instagram, you know that I'm a food fanatic. That's why I travel. To feed my face with the best food this world has to offer.
My biggest challenges as a digital nomad
Contrary to many photos you see on the internet from digital nomads having the best life ever, this lifestyle comes with a lot of its own challenges. Admittedly, I had fantastic experiences. However, there were a few things that I simply could only experience on the road.
Visa runs are annoying as hell
If you want to build a business on the road, then being constantly on the move can be very distracting. It not only destroys your productivity, but can also be financially draining if you have to fly in and out from a country every month or so to apply for another visa.
It is hard to make deep relationships
Even though I spent a year in Chiang Mai, I was never be able to form deeper relationships because everyone was moving in and out constantly. You promise to stay in touch, but after a while, you find yourself drifting apart. It's just part of the lifestyle.
Never feeling at home
When moving around, I never felt like a place was really my home. Although I lived in the same apartment for almost a year, it still didn't feel like my true home because it was already furnished and decorated. There was only so much personality I could put into a place, that was designed in a way to be used by many people.
It is not always easy to stay fit and healthy
It is hard to develop a routine if you are constantly on the move. Also a lot of developing countries may not always offer fresh and healthy food, instead you find yourself eating a lot of fried junk food. Not the best condition for excellent performance.
Moving on in 2020
2019 has been a pretty good start for me and I'm glad that there are no signs of me getting tired yet.
My main goal for 2020 is to invest more in my personal growth by attending conferences and participating in courses. Furthermore, I will put more focus more on building my personal brand and pushing my personal businesses forward. My Etsy store will be my secondary focus in 2020 because I want to focus more on things I can control.
I will also travel much more in 2020 and plan to visit more countries together with Andrea. While I have mostly been to Asian countries (which I absolutely enjoy!), I realized that I also need to see the other side of the world.
I'm really excited about 2020 and I hope you have good plans for yourself too.
If you like these updates, you can sign up for my personal newsletter that I send out every month to notify you about my latest endeavors. I swear, I won't spam you 😀
Stay sweet, stay sharp and keep exploring the world ✌️