2020 in Review – 2 Years of Traveling in South East Asia
2020 marked my second year of living the location independent lifestyle and working remotely in South East Asia. Here is my 2020 review.
A year to remember
2020 has been a year of slowing down, adaptation and going inward.
2020 will be one of the most significant years of our lifetime. As I'm trying to find the silver lining in everything, I realize that 2020 has also been the most important year in my life in terms of personal growth and business regardless of all the things that are happening around us.
While this year has been challenging for many people, I also hope that most of us took time to reflect on our lives and realize what is important to us. If we can't go outside, we can at least go inside. Our reality is shaped by the way we perceive the world and where we put our attention.
If we heavily focus on all the things that are going wrong, then we start to manifest more of it in our lives and have trouble to see any reason to move on. But if we decide that life is not happening TO us but happening FOR us, then we can free ourselves from the victim mentality that is like a disease in our society and get into the drivers seat of our lives instead of just being a passenger.
I think the most important skills for 2020 to learn, were to stay open-minded and not let the mainstream media dictate our thinking, learn to take extreme ownership and learn to adapt to any circumstances regardless of outside conditions. By doing so, we can thrive in any setting while others seem to struggle.
The following is my personal journey of how I navigated through this turbulent year.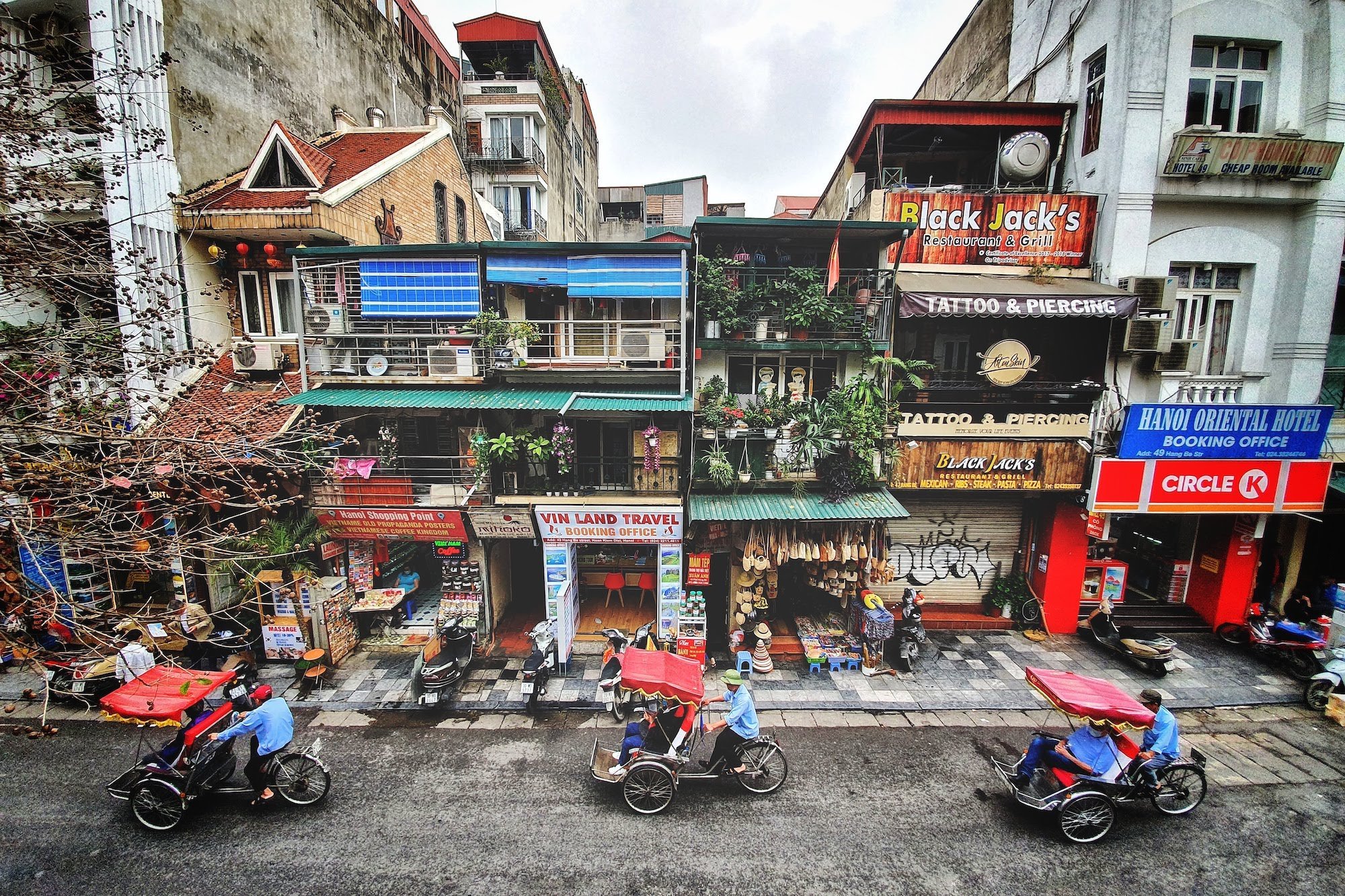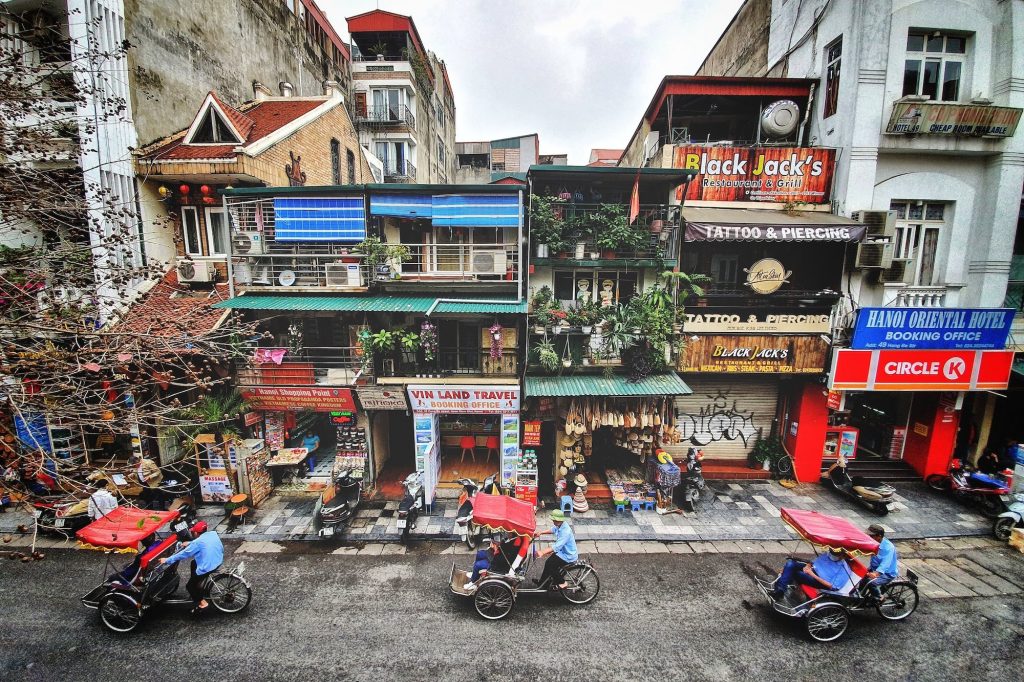 My journey so far…
Before I go into the details of 2020, I want to give a quick recap of my lifestyle of the last 2 years.
The End of November 2020 marked my second year of traveling and working remotely in South East Asia.
In 2018, I decided to embrace the location independent lifestyle and leaving Germany to explore the world.
For a long time, I have been dreaming about traveling the world. I just wasn't happy with the standard programing of society and that we need to work hard our entire life to enjoy freedom when we retire.
After years of doing the 9-5 rat race, I felt drained and worn out.
I just wanted to have more time for myself, explore new places and work remotely from the most beautiful places in the world. A lifestyle of freedom and happiness that is promised by all the people with the term "digital nomad" in their Instagram bio.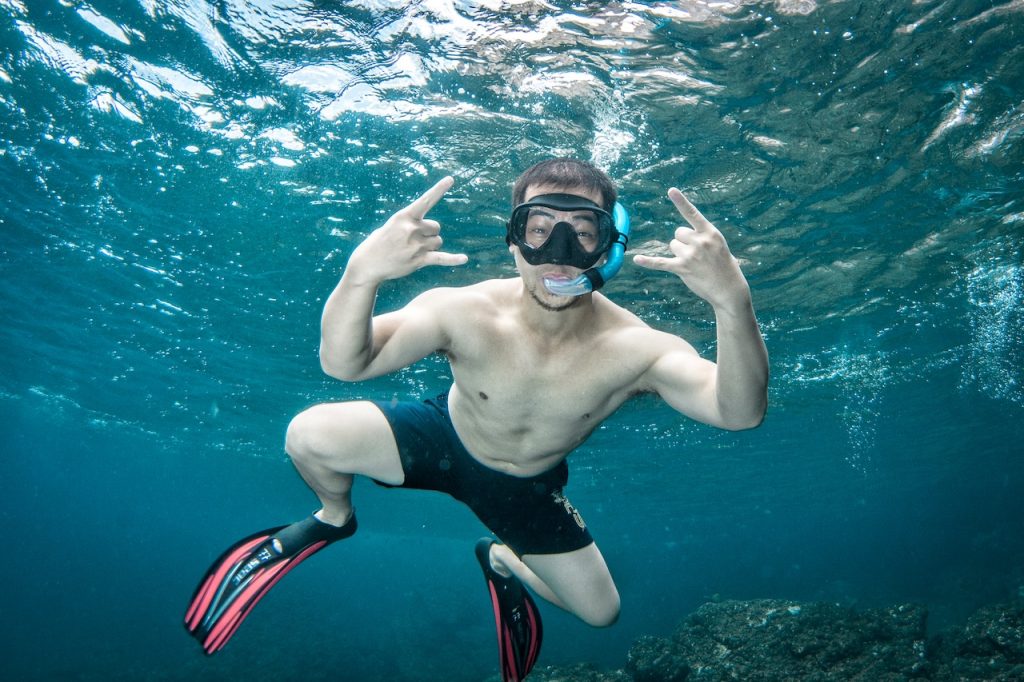 The decision to quit my job and embrace the location independent lifestyle was the best move I could haven taken so far. I left with some savings in the bank and the goal to build on online business that could some day generate enough income to sustain my life.
During my travels, I was lucky enough to secure some freelance work and build my online business at the same time.
I spent the entire year of 2019 living in Thailand and working remotely from coffee places and co-working spaces.
In 2020, I moved to Vietnam with the intention to visit my extended family, stay in Vietnam for 3 months and move on to Malaysia next. These 3 months turned into a full year.
2020 Overview
JANUARY
Arriving in Vietnam
At the start of the year, everything looked pretty promising. I arrived with Andrea in Da Nang Vietnam in early January and we were planning to stay for 3 months. We spent a month exploring Da Nang and adjusting to the beach lifestyle. Finding an apartment and adjusting to the life in Vietnam wasn't as difficult as I thought and we found ourselves getting settled pretty quickly.
February
Moving to Hanoi
Because of family circumstances, we had to leave Da Nang in early February. Andrea and I moved to Hanoi to visit my family. As we've already experienced with Da Nang, finding an apartment wasn't difficult and so we moved into a nice lofty apartment in the city center. Since it was the first time for my gf to visit Hanoi, we took some time to explore the city and enjoy the best food that the capital city has to offer.
March
When Lockdowns kicked in
The beginning of March started off great. We took a weekend off and went to Sa Pa in the northern mountain area of Vietnam to do some hiking. The timing couldn't have been more perfect since we could enjoy the last bit of freedom before everything went downhill. Vietnam was slowly forcing non essential-businesses to close. Masks and hand sanitizers became a necessity. A feeling we all know too well by the end of 2020, but when it all started, it felt like the world was coming to an end.
April
Hard lockdown and life in isolation
Life became a bit more serious in April as Vietnam transitioned from a soft lockdown to a hard one – no one was allowed to go outside. Home cooked meals and ordering food online became the norm. April has also been the month where my spiritual growth accelerated exponentially.While the lockdown only lasted for about 3 weeks, it felt like an eternity… I had a lot of time on my hands to read more books about spirituality and going down some crazy rabbit holes about the whole pandemic thing.
May
Moving back to Da Nang
We spent around 3 months in Hanoi and when the city was slowly opening up, Andrea and I felt the urge to move back to Da Nang. While Hanoi is a big and exciting city, the bad air quality and the lack of sunshine really put a damp on our mood. Traveling to different countries became increasingly more difficult and so we decided to sit it out in Vietnam. As soon as domestic flights continued, we immediately booked flights and left Hanoi. We were extremely happy when we arrived back in Da Nang and had some amazing summer months enjoying the beach and making new friends.
June
Choosing Financial Freedom
After arriving back in Danang and getting settled in our new Apartment we spent most of the month focusing on work. Unfortunately, my client work had been affected and so I switched gears on my personal projects and my e-commerce store. After months of working for a client and finally not getting paid, was a big hit to take. But it only made me realize how important it is to build multiple income streams and choose customers over clients.
July
Balancing hustle and happiness
After spending so much time inside during the lockdown and focusing on projects in June, we decided that we needed to enjoy life a bit more. Why living a location independent lifestyle if you stay at home all the time, right?
July was a fully packed month. We went on a trip to Hoi An, moved into a new apartment, celebrated my birthday and spent lots of time with friends exploring new food places. Sadly, we also faced the second lockdown towards the end of the month that forced us to stay inside for another month and a half.
August
First time Covid Testing
The 2nd lockdown lasted for about 6 weeks. We went back to home cooked meals and lots of productivity sessions.
Luckily, we moved into a new apartment building right before everything started. Since it was a mix of a hotel and apartment building, we were lucky to make some friends in the same building that made the lockdown.
Lucky us, our building also provided a swimming pool, mini gym and coffee place that allowed us to roam freely inside the building and escape our apartment. Vietnam's testing was incredible to witness and almost 1/3 of the entire city had to undergo a COVID test.
September
Entering rainy season in Vietnam
September marked the last summer month before rainy season. After coming out of the lockdown yet again, Andrea and I went to Cham Island to enjoy the last bits of summer. As this year hasn't already been challenging enough, rainy season hit Central Vietnam very hard with lots of regions being flooded and heavy storms devastating the infrastructure. For the most part, we couldn't really do anything outside since it was almost raining 24/7.
October – November
Strongest rainy season and hurricane level storms since 20 years
From October to November, the heavy rain and storms continued and the grey weather really affected the mood. The rainy season is so different from what I've experienced in Chiang Mai. The terrible weather almost continued until mid December and so I spent a lot of time working on my e-commerce business to prepare for Q4. This is the reason, why I haven't been writing monthly updates since then.
December
A mixed month
In December the weather started to improve slightly. Unfortunately, my grandma passed away and I ended visiting my family in Hanoi for a few days. This was my first time witnessing a Vietnamese funeral and learning about the rituals. While I had been ignorant about spiritual traditions before, I now made sense of a lot of things.
December and November has also been my strongest months in terms of online business. Everything was picking up speed in the last few weeks towards Christmas. I gained more confidence that I will be able to become financially free.
Personal Growth
The most significant personal growth/mindset change that put my life on a different trajectory was definitely my spiritual growth (not religious!).
Who would have thought that 🤣. I never considered myself as a religious or spiritual person.
Coming from an Asian background, I always found myself in the middle of eastern traditions and logical western thinking. I never believed in anything that I couldn't see or that wasn't backed by "science".
Growing up in a western society, you can't help but become wired this way. There are no spiritual teachings at home nor in society. While my parents kept vietnamese traditions at home, I could never identify myself with it. It didn't make sense to me to pray and asked for help from ancestors.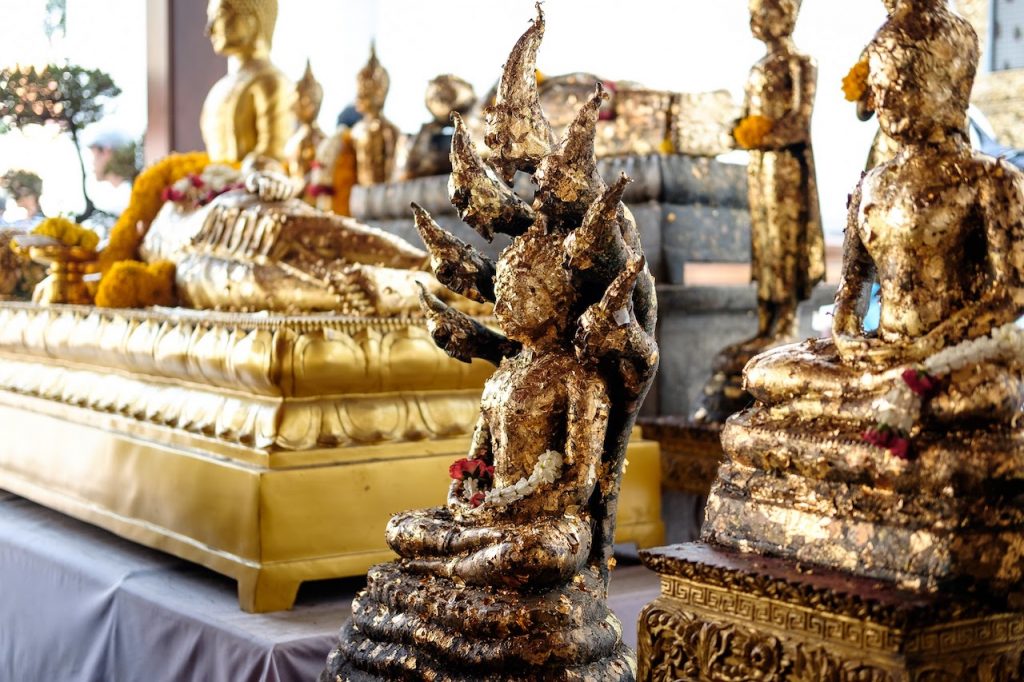 But after 2 years of living in Asia, I started to slowly make sense of all this. Especially after my Akashic Records reading last year I became more open minded towards spirituality.
But the one thing that seemed to unlock everything for me was the lockdown in March this year. I started to read a book called "The Biology of Belief" by Bruce Lipton that combines science and spirituality in the most fascinating way, starting with our own biology and the construction of a single cell.
One thing led to another, and I started to read books from Thich Nhat Hanh and watch YouTube videos from Gregg Braden that are of spiritual and scientific nature.
Slowly, all the dots were connecting for me.
Even thinking back of business books like "Think and Grow Rich" or "The Science of Getting Rich" that talked about Infinite Intelligence started to make sense to me.
I went deeper down the rabbit hole and stumbled across material that most people would call "conspiracy theories".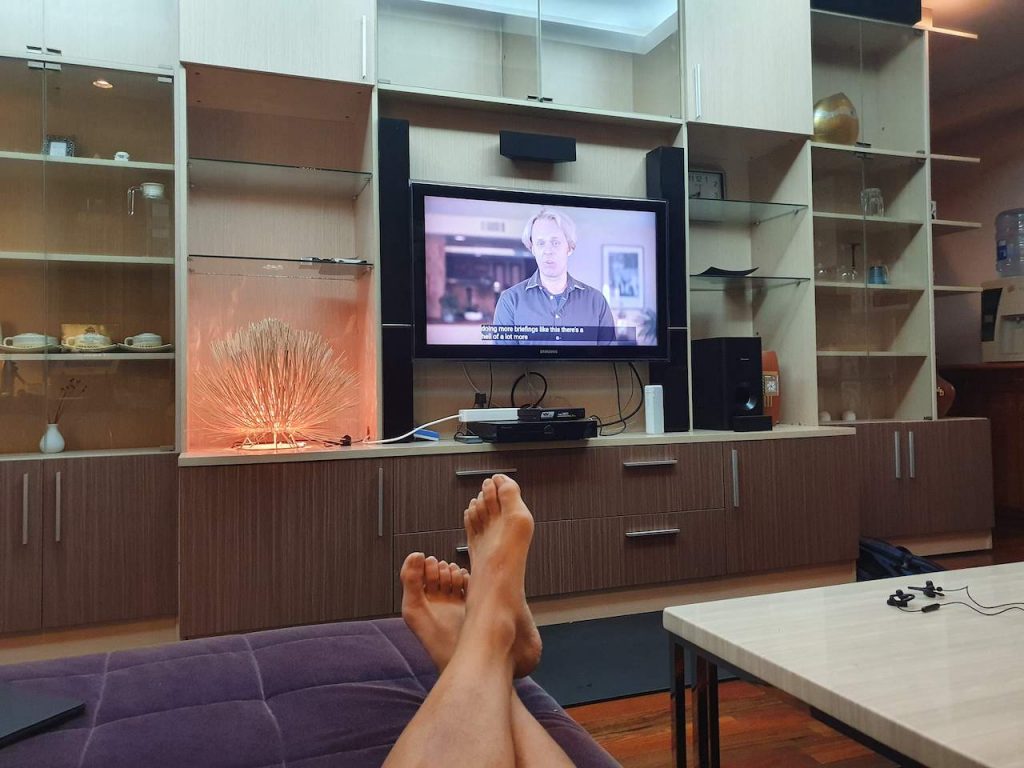 But all these conspiracies would sooner or later make sense to me because they all tell a coherent story that are in alignment from what I've learned from Gregg Braden, Bruce Lipton or Graham Hancock.
Questions like "Where do we come from?", "Do aliens exist?" or "Are we living in a matrix?" seemed to be answered when combining the different teachings.
I strongly believe that humanity will some day come to a pivotal moment where we all know the truth.
I totally understand if you can't make much sense of it right now, because I felt the same way.
The only recommendation I can give to you at this point is to stay extremely open minded and curious.
Everything in life happens for a reason and if you're reading this part, then life is nudging you into the right direction.
Maybe you're getting curious and start your own research today. Or maybe you think I'm totally crazy and never come back to my blog again. It doesn't matter.
Everything will come at the right time when you're ready.
Remote Work Life
2020 looked promising. I predicted a steady income stream and planned to invest it in different areas.
Saving up money to extend my runway in Asia. Invest in conferences and personal development courses and traveling back to Europe and Mexico.
But after having worked for 5 months, I found out that my client couldn't pay my invoices and up to this day, I still haven't received any payment.
As a freelancer, there is always the risk of late payments or even no payments at all. It was a bitter sweet learning and this experience made me realize how dangerous it is to rely on one source of income. It only strengthened my motivation to get my online business off the ground and not just rely on one single client.
There are certain things you can do as a freelancer to limit your risks, bu at the end of the day, you still exchange your time for money and not create any assets.
Online Business
In the last 2 years, I have been experimenting with an e-commerce business besides my freelance work. I would say that for the most part, I was focusing more on my freelance work than growing my online business.
But as I mentioned above, due to the pandemic this year, my freelance work took a hit and I needed to make a decision how to move forward.
Because my long term goal was always to create assets and passive income streams, I decided to go all in with my e-commerce business instead of looking for more freelance work.
In the last few months since I decided not to work for clients, my online business grew substantially compared to the previous year. I worked on my product line up and found a niche that I feel comfortable with moving forward.
Like everyone else starting with print on demand, I didn't see the needle moving for a long time. Especially in a saturated market like T-Shirts and Hoodies, it is more difficult to grow a brand if you don't focus on a particular niche. For myself, I saw much more success since I switched to selling art prints and serving a specific topic. I find that selling art prints is much easier than apparel because:
the market is less saturated
wall art is timeless
less customer complaints and returns
2019 – overview
2020 – Overview
Interestingly enough, the pattern between 2019 and 2020 is very similar. Very typical for an e-commerce business – everything just accelerates in Q4.
However, the biggest difference for this year is the optimization under the hood. While my traffic stayed exactly the same, my conversion rate and revenue increased a lot. This is due to the fact, that I removed my non-converting pinterest traffic that messed with Etsy's algorithm. Since most of my traffic is now coming from Etsy and not a 3rd party, my products are starting to rank higher and ultimately getting more exposure.
I'm really looking forward to see what 2021 has to bring and can't wait for Q4 to arrive again.
What's the plan for 2021?
Travel
At this point in time, it is impossible to see how 2021 will work out in terms of the pandemic and when international borders will open up again.
Therefore, my travel planning for 2021 will be very spontaneous and I will adjust to global events as I go. But here are a few things I would like to work out:
I was just hoping to be back in Germany in the first or second quarter to visit my family.
I would love to visit Friends in Berlin/Munich in the summer
Checkout Bulgaria as a base
Winter back in Asia or Mexico
Career / Business
One of the most important lessons for 2020 for me was to focus on the things I can control and create my goals accordingly.
In terms of business, I will continue with expanding my store to a size where it sustains my lifestyle. While Q4 2020 has been great, things usually slow down in January and February.
Depending on where the numbers stabilize, I will be able to make much better predictions of how much work is necessary to grow the business until the end of the year.
While living in Asia is fantastic to keep living expenses low, I also don't want to fall into the trap of always living on the cheap.
Ultimately, I want to create a business that allows me to live everywhere in the world without worrying about money.
For 2021, my goal is to 10x my current revenue level. I hope to achieve this by increasing the number of products from 238 to over 1000 for more visibility and sales.
Personal Growth
2020 has already kick started my spiritual growth and I hope to continue further down this path. My lucid dreaming experience is getting stronger and I'm slowly tapping into astral projection and being more in control of my consciousness. This spiritual journey is extremely fascinating to me.
I hope that 2021 helps me to ascend even further.
Summing up
2020 has been a unique year in many ways and I'm looking forward to see what 2021 has to bring. It feels like we're coming out of the darkness and walking into the light.
I have high hopes that things will return to normal and that we will be able to spend more time with family and friends and exploring the world.
Having spent 2 years in "just" 2 countries wasn't exactly my plan, but I'm grateful that things worked out this way. I couldn't have imagined to be anywhere else than Vietnam. Being in a place for a longer period of time gave me the opportunity to focus on myself and build something for the long term.
I really believe that we had to go through 2020 for a reason to realize what is important in our lives and reflect on our choices. Only this way, we will be able to make 2021 a better year.
We generally change ourselves for one of two reasons: Inspiration or Desperation.

Jim Rohn